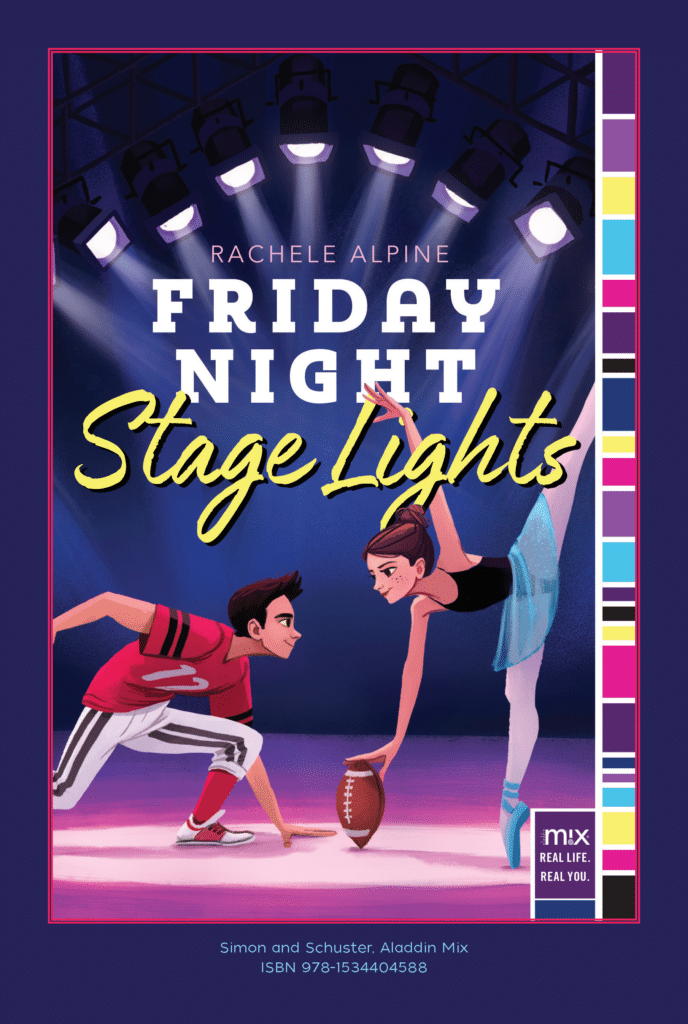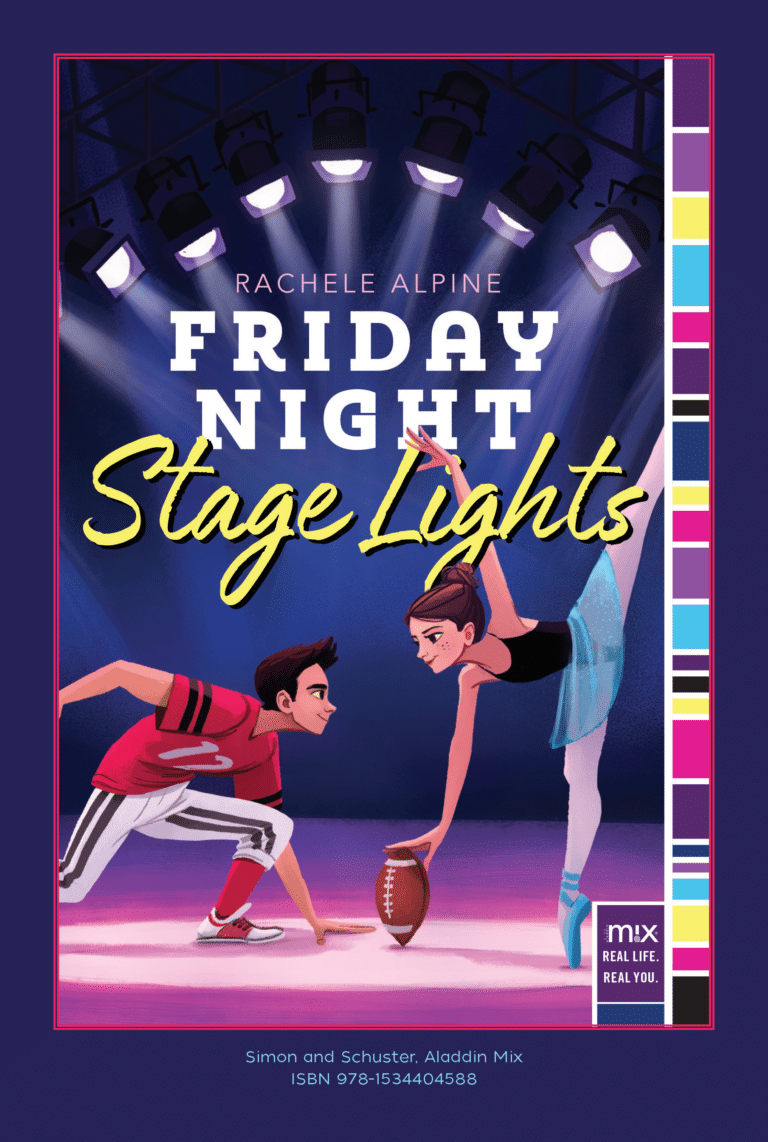 Patch programs are popping up everywhere on the web. I love all the new and exciting opportunities that are presented to our girls to learn something new and get a fun patch to go with it. I have had the chance to talk with an author by the name of Rachele Alpine. She has written a few books and has patch programs to go with them.
Last year I wrote about her book and patch program for You Throw Like a Girl jump over and read about that one if you haven't already.
Both these programs are a great addition for girls earning the Scribe badge or other writing badge. Now guess what she has wrote another amazing book called Friday Night Stage Lights and created another patch program. Additionally Rachele loves having girls write her letters and she will write back. How cool is that?
How Do You Earn the Patch
Get a copy of the book Friday Night Stage Lights  for your girls to read
Then of course read the book.
Try three new things (just like Brooklyn did in the book!) and record your results. Download this chart
When you are finished reading the book and doing the new things have your girls write a letter and you can send to her through email or send a letter through snail mail. The letter can be about anything they are wondering questions about the book, about writing, and about being an author. She will then write back to each of the girls and answer their questions or if you want to do it as a troop, you can have the troop write one letter together.
Contact information for Author Rachele Alpine
To purchase the patch
Send $2.50 per patch through PayPal to Rachele using the e-mail [email protected]. Please make sure to include your shipping address and the first name of the reader.
What is Friday Night Stage Lights About?
First this book is geared to kids from 3rd to 8th grade. It is about a girl named Brooklyn Gartner who eats, sleeps, and breathes ballet. But after her mom gets remarried and moves them to Texas, everything changes. Thanks to her star football player stepbrother, her family is football obsessed. And thanks to a new conditioning program, the middle school football team starts to take classes at her dance studio—the only place Brooklyn felt like she belonged.
She has a chance to escape if she can get into her dream high school, The Texas School of the Arts, where she'll be able to pursue her passion for dance. Brooklyn just has to get through the big All-City showcase first, where a ton of scouts will be there, including one from TSOTA.
But when Brooklyn's dance partner gets injured, she has to turn to an unexpected ally—Logan, a boy on the middle school football team—to help her get through the showcase. With some fancy footwork, teamwork and a little understanding, can Brooklyn make her mark, and dance her way onto a bigger stage?
Who is Rachele Alphine and Why Does She Love Writing Girls
Little about the author, Rachele says. " I'm a high school English teacher and middle grade author, and GS all my life….yay! My books, You Throw Like a Girl and Friday Night Stage Lights , is full of girl power and a message about being yourself. I work with a lot of schools and libraries doing author visits, so I wanted to make something similar available to GS troops, since I loved Scouting. That's where my "pen pal" program comes in.  Your troop/scout first reads my book and then she is welcome to either e-mail or hand write a letter when she finishes the book that I'll answer back (especially questions about things that happened in the book or about writing/publishing). It's a great way to encourage writing and reading, and what is more motivating than connecting with the author!?"  She also has a great website check it out: www.rachelealpine.com
Other Author Programs You Will Love
Enjoy every minute being a leader and continue to inspire your girls!