As a leader I have always looked for new and exciting activities to do with my girls. While creating this community of amazing leaders I have had the opportunity to talk to a talented author and illustrator Sarah Dillard. She has created a book series called  "Mouse Scouts"
Her series of books is not just a opportunity to read with your girls, she offers a number of activities and projects to do with your girls related to the books and a fun patch is available to give to your girls once the program is complete.
What are the books about?
The "Mouse Scouts" book series by Sarah Dillard follows two mouse friends- Violet and Tigerlily- as they have adventures with their Mouse Scout troop. Each book in the series focuses on earning a badge. And each chapter ends with a page from the Mouse Scout handbook, full of projects and activities for your girls. She even designed a adorable fun patch for your girls vests.
Many reviewers are comparing "Mouse Scouts" to "Junie B. Jones" because of its appeal to elementary readers.  This series is easily appropriate for grades K-5. Your troop is sure to recognize some fun scouting traditions!
There are four books in the series; Mouse Scouts, Mouse Scouts Make a Difference, Mouse Scouts Camp Out and Mouse Scouts Make Friends.
On a personal note…while my daughter is still to young to fully understand what I am reading her she did enjoy as I told her the stories of Violet and Tigerlily.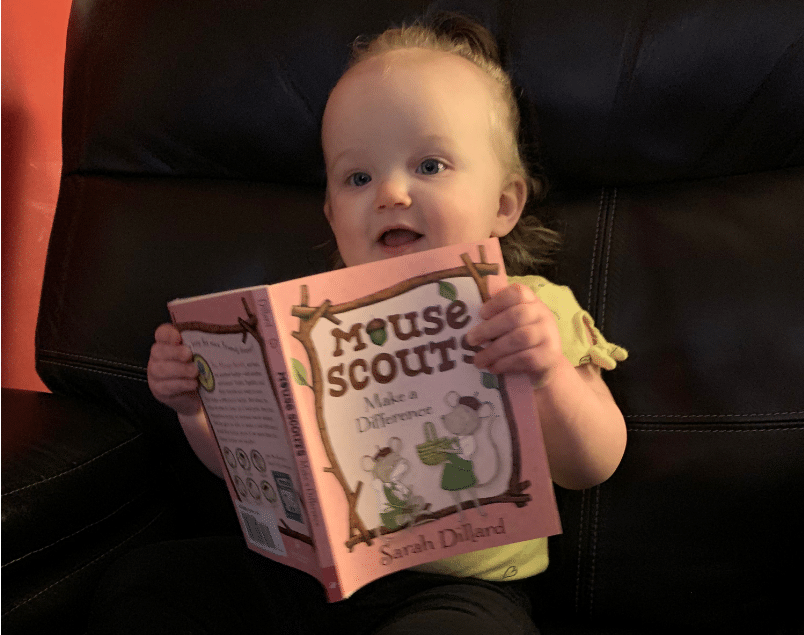 The books are available where ever books are sold or you can purchase them now on Amazon…
Free Activity Kit and Fun Patch
If you love the activities that are in the books, Sarah also has a free activity kit that can be used in conjunction with any of the books and is available on her website at www.mousescouts.com.
After you read the books and do the activities with your girls stop over to the mouse scout shop, where you can purchase your very own Mouse Scout patch for your girls vests.

A little about the author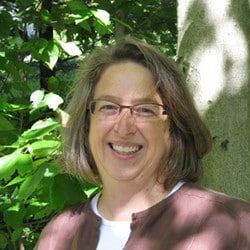 I asked Sarah to tell me a little bit about her self. She was briefly a Brownie and a Junior Scout. She fondly remembers making macaroni necklaces and, less fondly, one horrible camping trip when she had to eat the worst oatmeal ever.
On the brighter side, Sarah studied art at Wheaton College and illustration at the Rhode Island School of Design. Sarah is also the writer and illustrator of Perfectly Arugula, First Day at Zoo School and the Extraordinary Warren books.. She lives in Waitsfield, Vermont, with her husband and chocolate lab. She is also available for Skype visits and also writing workshops for Girl Scouts so be sure to reach out to her if your interested in even more of a personal touch with these books. Visit Sarah on her website and to contact her at sarahdillard.com.
---
Other Author Programs You Will Love
Enjoy every minute being a leader and continue to inspire your girls!