If your looking for ideas to make your meeting more fun while discovering the great outdoors and getting creative, you have come to the right place. Using some of these activities below to get outdoors and creating some amazing art masterpieces with your girls. These ideas will help you earn the Outdoor Art Apprentice badge.
Below are a few ideas to get you started.
Outdoor Art Apprentice Activity Booklet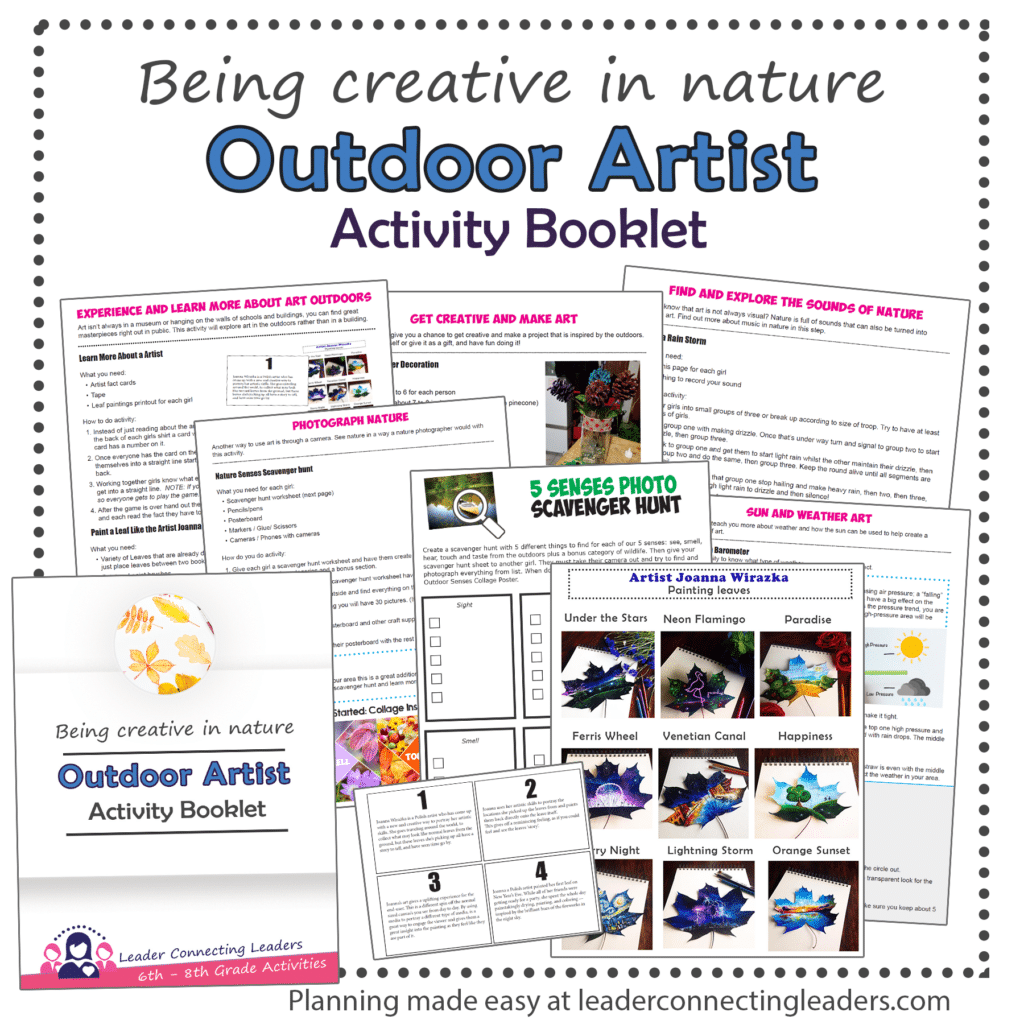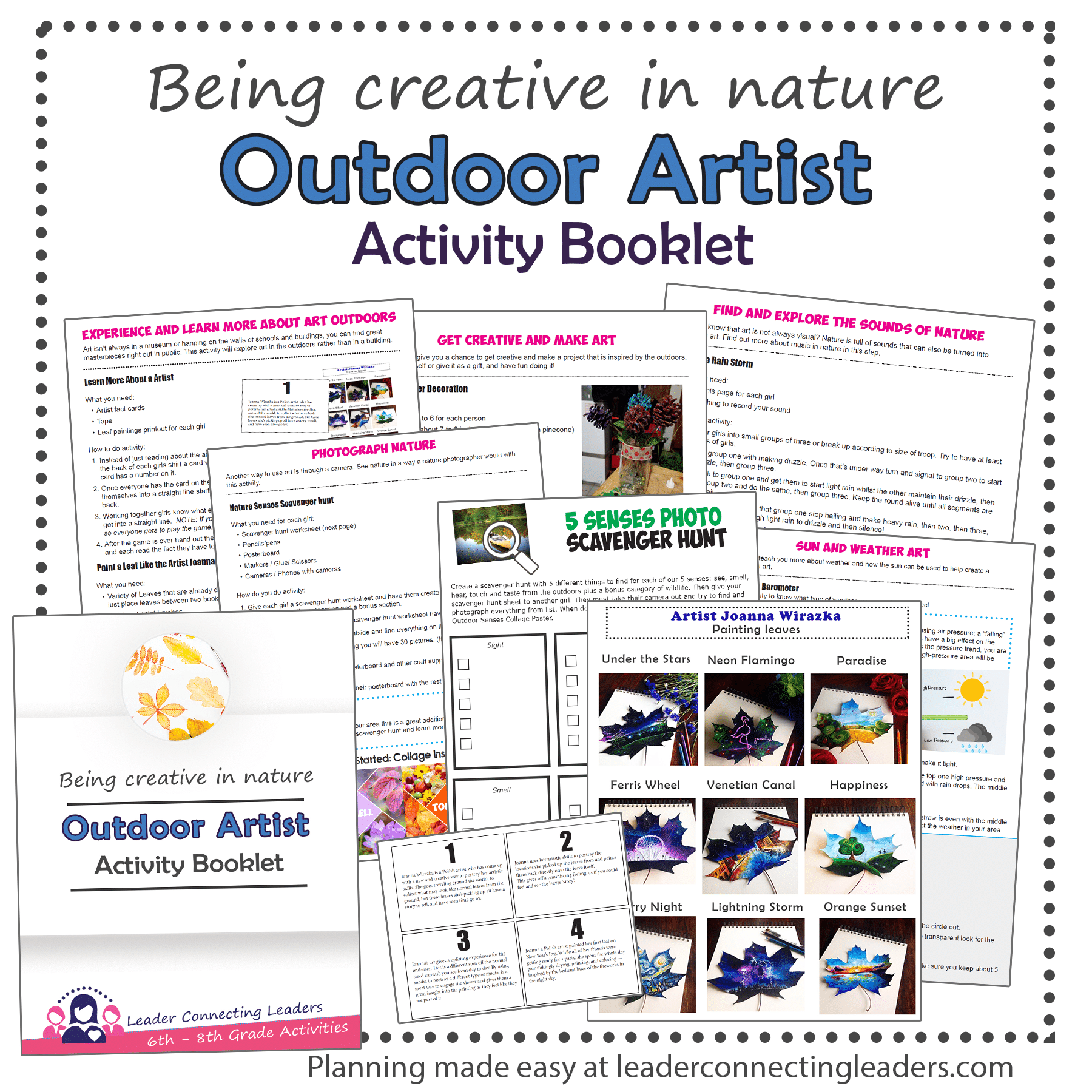 Before jumping into a few ideas, do you want to skip all the planning? If so, use this Activity Booklet which will give you a chance to bring your art and the outdoors together to create something that is helpful to the environment.
You will make some of your greatest art with the inspiration of nature, and design all kinds of different art pieces. You will make a number of creative outdoor themed pieces expressing your self from photography and making your own nature music and the best part you will have lots of fun doing it. With a step by step activities, you can't ask for a easier way to run your meeting. Learn more and get yours today!
Be sure to also checkout these other activities your girls will love:
---
Other Fun Activities to Try for the Outdoor Art Apprentice Badge
Team Poem Contest
Write a rap or poem inspired by nature. Write about something in nature that moves you, like saving an endangered species, preserving a trail, or your experience on a whitewater rafting or a ski trip. Share your rap or poem with friends and family in an outdoor setting. For More FUN: Have a friend add music or beats to your rap or poem
 Nature Self Portrait
Give each girl a posterboard, markers and have glue available. Take the girls on a hike where they can collect leaves and other nature items to use in their self portrait. Then using nature put together a portrait of themselves.
Here is a example

Scavenger Hunts on the Fly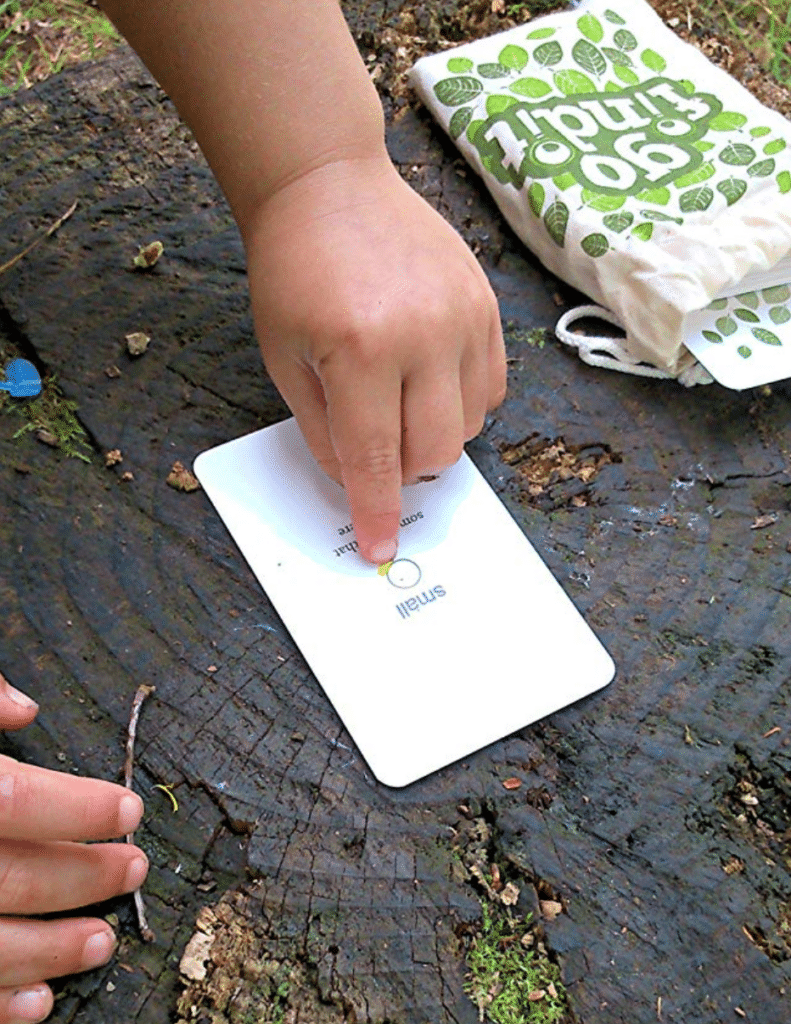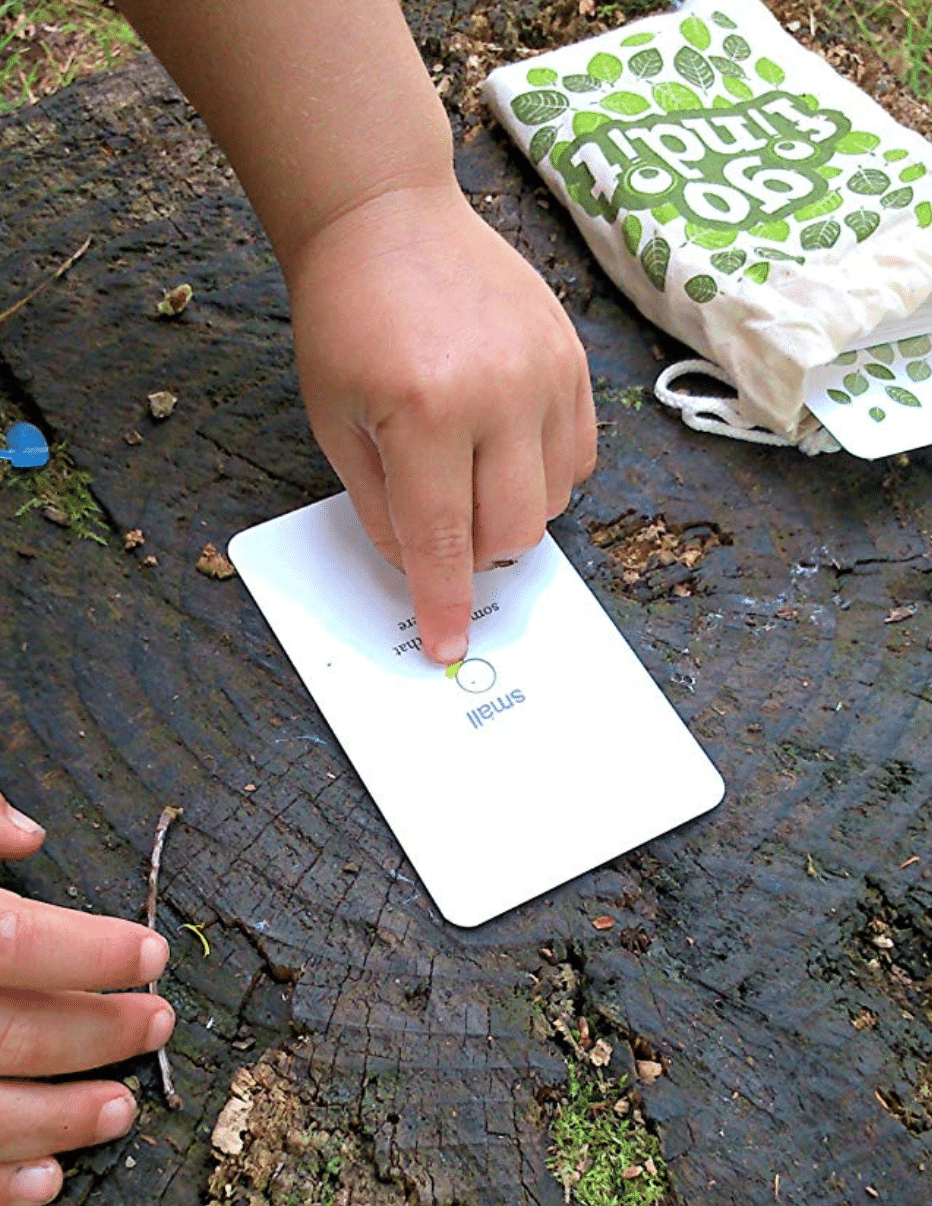 As you know there are lots of different type of scavenger hunts you can do with your girls. Here are just a few to get you started…
Learn About Barometers
A barometer is an instrument that measures air pressure, allowing weather forecasters and scientists to better predict extreme weather events. Despite its incredible usefulness, inventing the barometer was no walk in the park. Watch this short video with your girls and learn more about how you can predict weather with this type of instrument.
Learn a new skill each month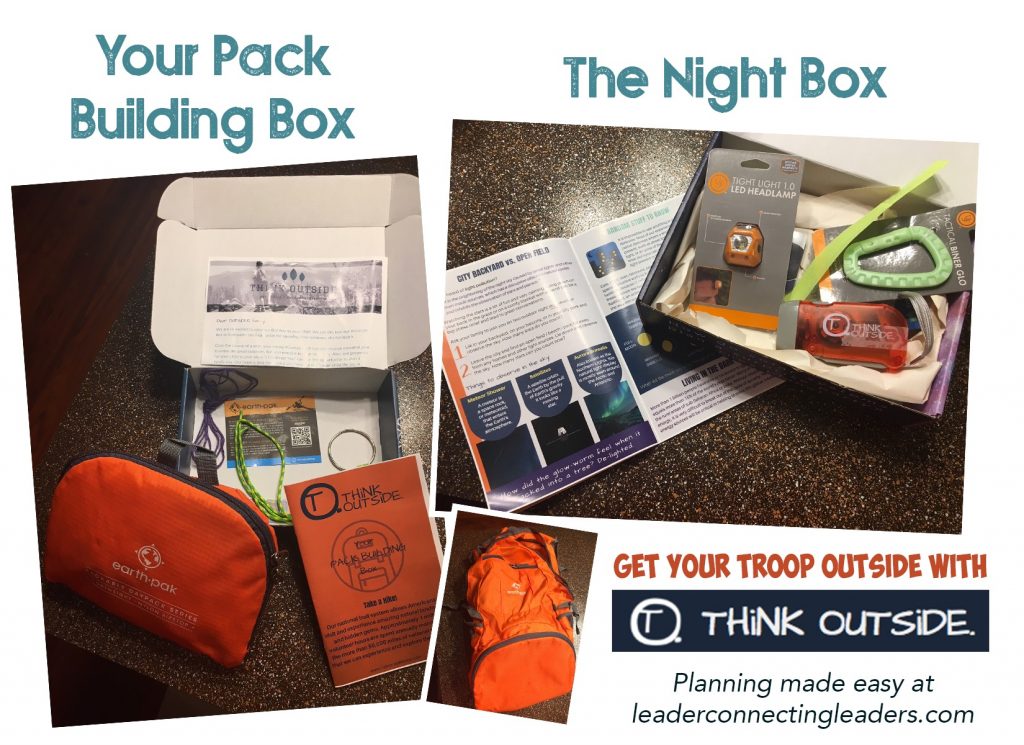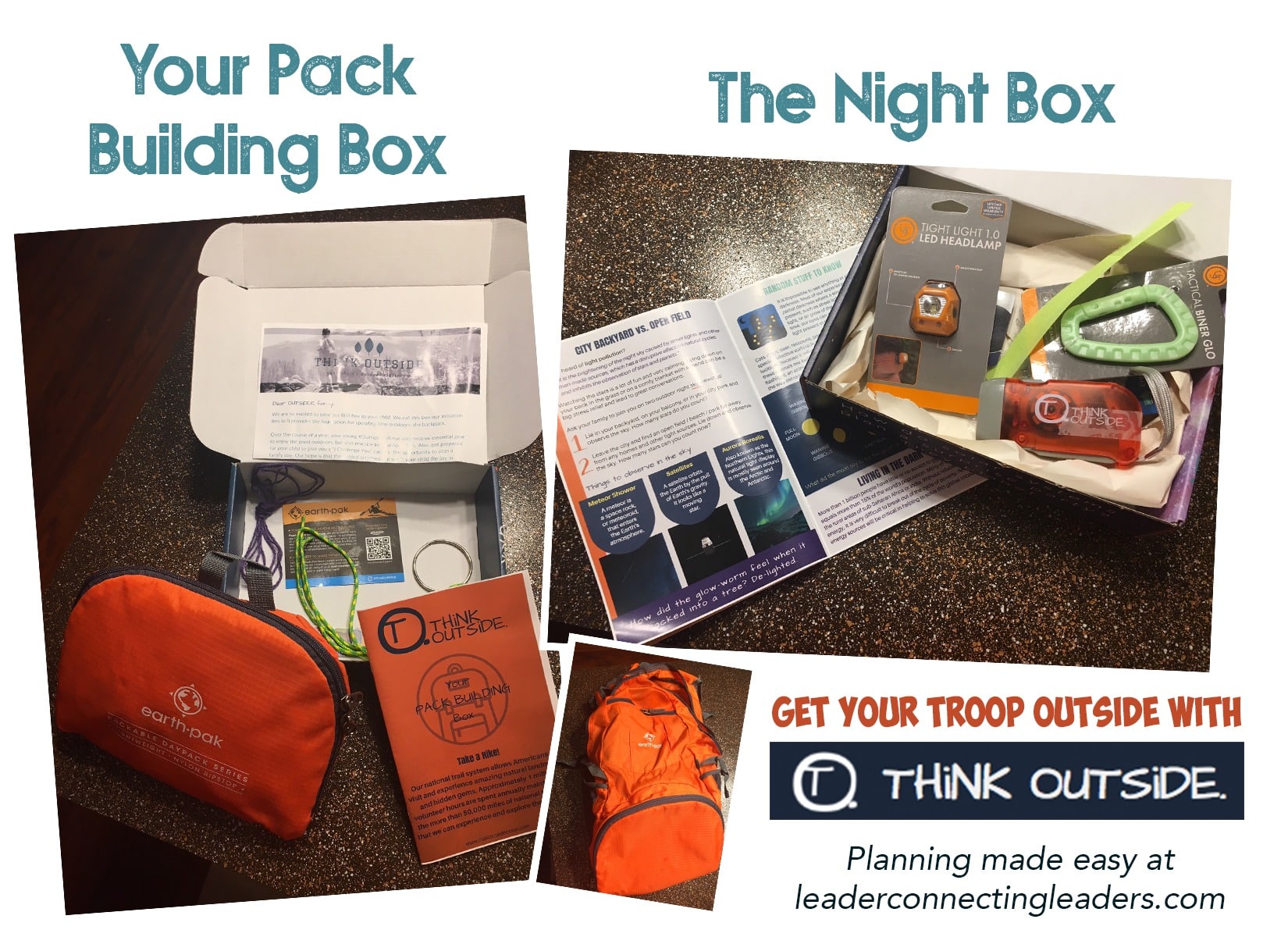 If you want your girls to get outdoors, learn new survival skills, and enjoy the other joys that come along with being outdoors the Think Outdoors monthly subscription program will be perfect for your troop. It is a year long program with something new each month to get your girls outdoors exploring nature. I have the year subscription and am excited to share my experience with you each month while I do the program
Learn more about the boxes
If you don't want to spend the time planning, our
Activity Booklet
has step-by-step instructions with activities that don't require any planning other than gathering supplies and printing booklets.
What do we do after your girls complete the activities?
Well of course give them the badge to display proudly on their vest, they earned it! Additionally If you are like many leaders we want to award our girls when they complete something even beyond just the patch. One great way to show achievement is with a certificate. Don't worry you don't have to make them, I found a resource that has done all the work for you and all you have to do is print them and customize the certificates with each girl's name, badge or award earned, date, and troop leader. Editable certificates perfect for awarding girls after earning a badge.
Related Activities For Multi-level Troops
If you have a multi-level troop you may want to use one of the variations to this program that is geared toward the age of your girls.
12+ amazing resources to help you plan and organize your troop + FREE Kaper Chart Download
One thing we all know as leaders we need all the help we can get to make the program fun, educational, and to help build the girl leaders of tomorrow. This post is packed full with ideas for:
Enjoy every minute being a leader and continue to inspire your girls!