Learn how to make a just because card with a kite on it. This craft is great if you want to make cards to thank someone, maybe just to send a card to tell someone you are thinking of them. You can learn through directions and pictures and a short video showing how to do it. Let's get started!
For this craft you will need:
Blue and white card stock paper
Yellow paper
Paper straws in different colors
Scissors
Glue
Pencil
White marker
How to make kite craft
Step 1: Take one piece of card stock paper no matter what color is. Draw on it a shape of kite. Fold it in half and cut it so you will get the same shape on both sides.

Note: Before you create the kite make sure that it won't be bigger than the card so it can fit on the front side.

Step 2: Now, glue the straws on the card stock one by one. Cover the whole kite shape with the straws and cut them to be the same size as the card stock.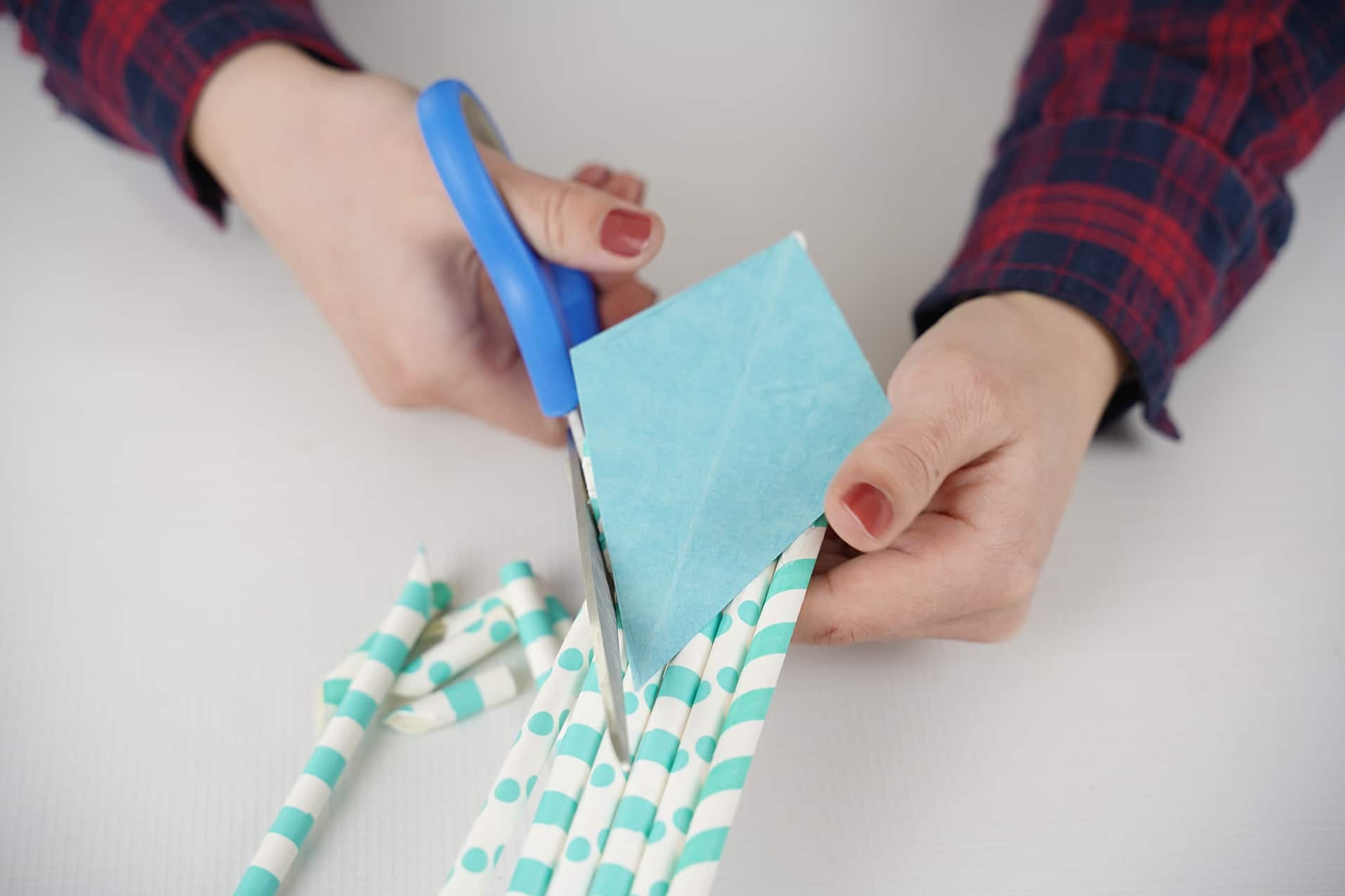 Step 3: To pop up the structure of the kite glue straws on the edges in different colors. For that purpose I've used the golden straws.

Step 4: Fold the blue card stock in half to create the card. Glue the kite on the front part.
Step 5: Take the yellow paper and start folding it with zig zag technique. Cut it in half to get two pieces and attach them in the middle to get a shape of a bow.

Step 6: Draw the tale using white marker and attach the bows on the tale.

Step 7: Now for the cloud. Measure how big you want the cloud to be. Cut three pieces with the same size and layer them one over another. Fold them on half and cut a half cloud shape.
Step 8: Unfold all those pieces and start attaching the layers on the front side of the cardboard. The first layer you will attach securing it completely. Fold the next layer of the cloud in half, put some glue on the middle and attach it on the middle of the cloud. Repeat the same procedure for the last one.
Completed Kite card now you can add any type of note inside or add messaging on front.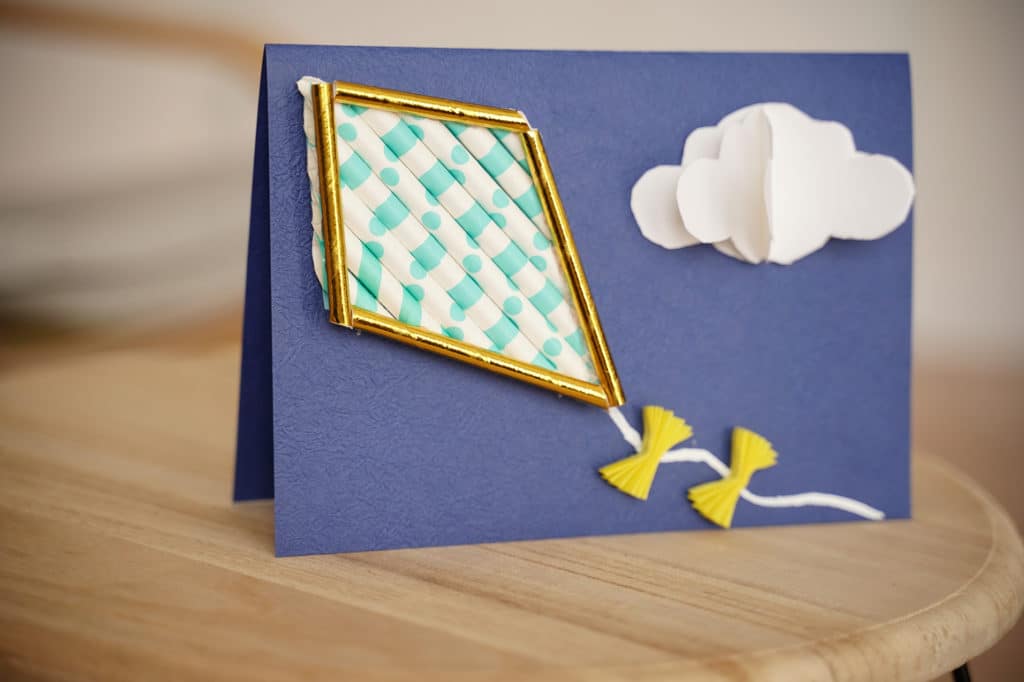 Crafts Beyond Kite Craft
Enjoy every minute being a leader and continue to inspire your girls!