One of the things that would be great to teach your girls, is country flags of the world. 
As you know every country has a flag, every state in the USA has a flag but why? Well it is because everyone is proud of their country. It is a picture that has a meaning and lets the world know this is us and we are proud of who we are. Often the flag sends a message and has a meaning for each part.
Why do some countries have different types of flags?
Some countries have different types of flags. You will see:
National Flags which are flown at all international events and represent the country as a whole.
State Flags which you see in some countries including USA where each state also has a flag often flown beside the national flag.
Civil Flags which are used at non-government organizations
Sub national flags which will be seen by some regions and overseas territories.
Beyond countries there are also Presidential and Royal flags in those countries where there is royal families or presidents, there are flags for the United Nations and even sporting flags. It is crazy how many flags are out there when you really think about it.
Flags of the World Activity Booklet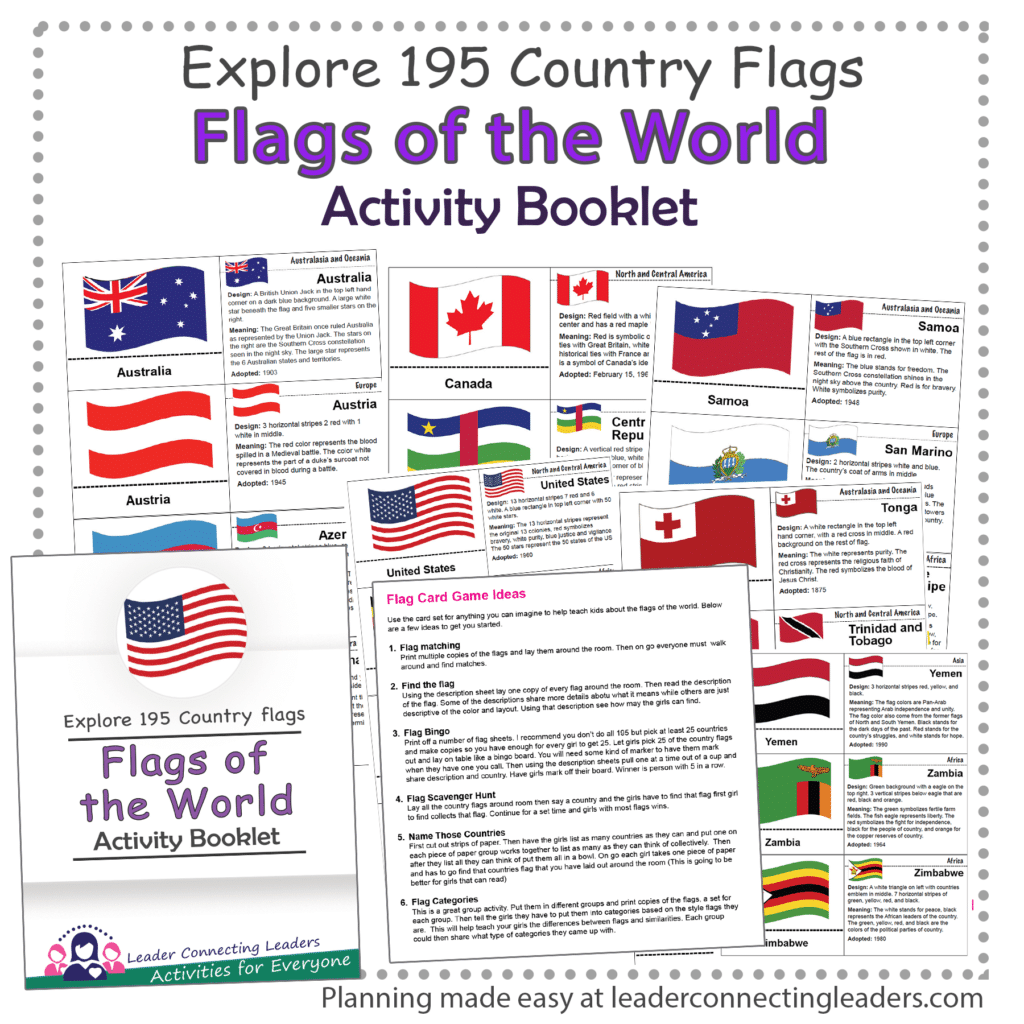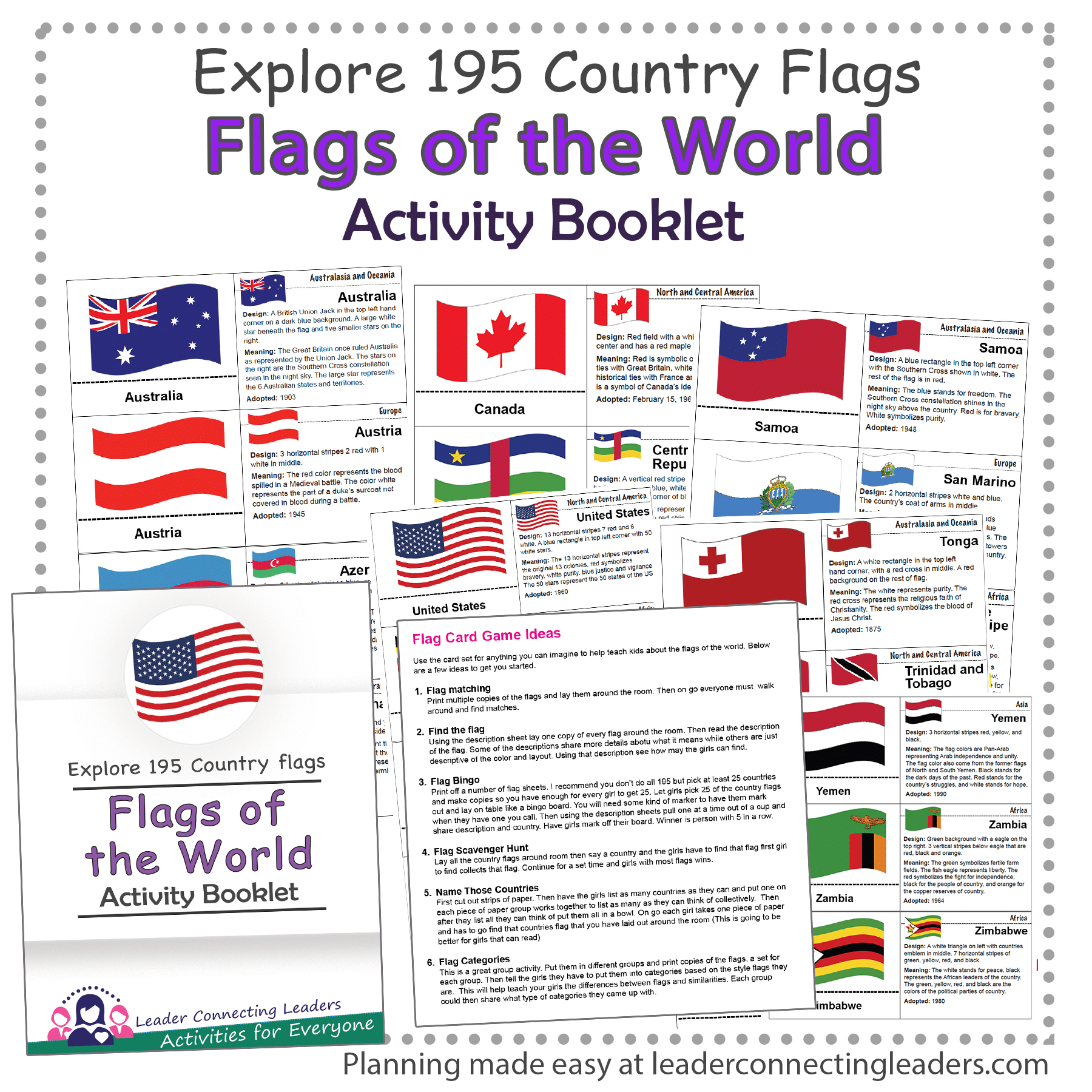 Do you want to learn more about National flags and have fun doing it? Use the Flags of the World Activity Booklet to come up with a variety of different games and activities using flash cards that have all the 195 flags of the world and a fact card to go with it with facts like the design of flag, what it means, and when it was adopted by the country. The booklet includes a number of game ideas to get you started. With this printable you can use any of the ideas I provide or come up with your own games or activities.
Flag Language Made Easy
Did you know there are actually people who study flags? They are called Vexillologists. Learn more about that career here.
Speak like the Vexillologist and know your flags
The staff is the flagpole
The Hoist is the part of the flag nearest the staff
The Halyard is the rope that is used to raise or lower a flag
The fly is the part of the flag furthest from the staff
The Field is the background color of the flag
The charge is the symbol on the field of the flag
Do you know about Flag Manners?
All around the world you need to respect the flag. Many countries have rules for using flags and if you break those rules you can offend people  such as hanging the flag upside down on the staff(flagpole). As a sign of respect and mourning sometimes a flag will be flown half-mast.
Flag Ceremony
There are many types of Flag Ceremonies and Folding the flag ceremonies. Learn more about how to use flag ceremony commands and run a proper flag ceremony with your troop. Here is one I did with my troop. Learn more
Handprinted American Flag
If you are looking for a nice mural to have at your meeting place, use in a patriotic parade or even donate to a organization. Here is how to make an American Flag Mural with your troop using hand prints. Learn how to make
American Flag Craft
Follow these directions for the American flag. You can alter this craft to work for any flag from around the World. Learn how to make with this step by step video and blog post. Make one now.
Flag Day Activities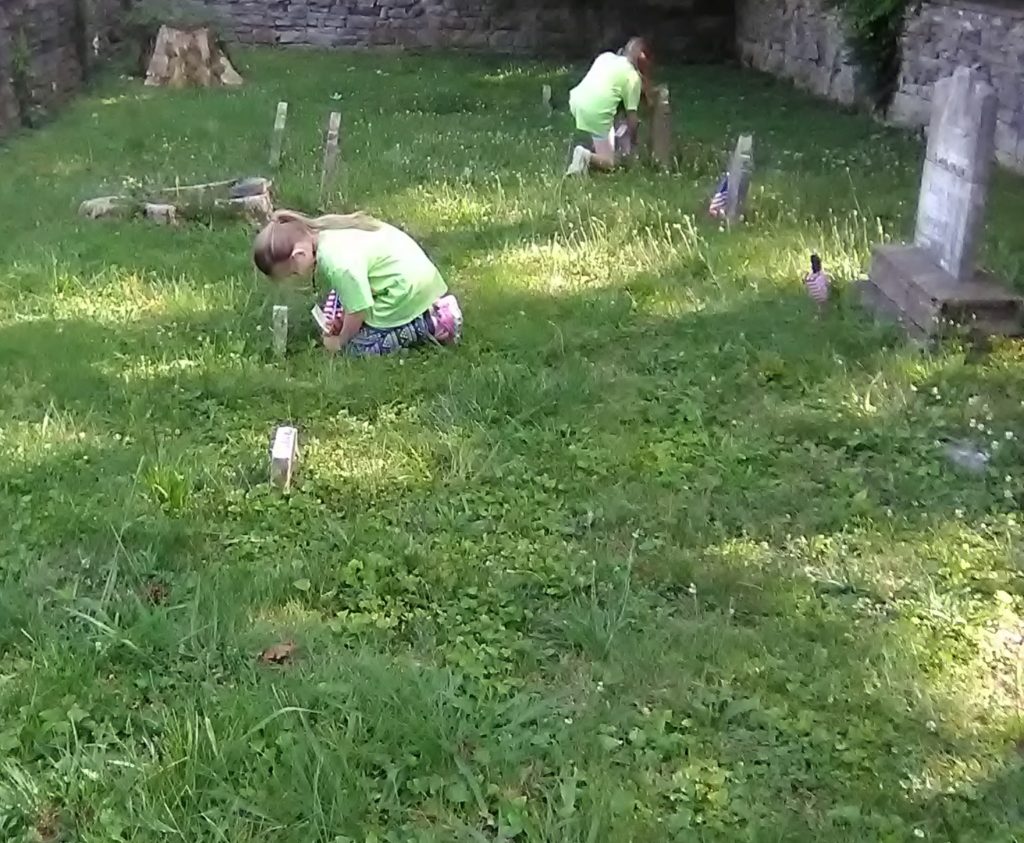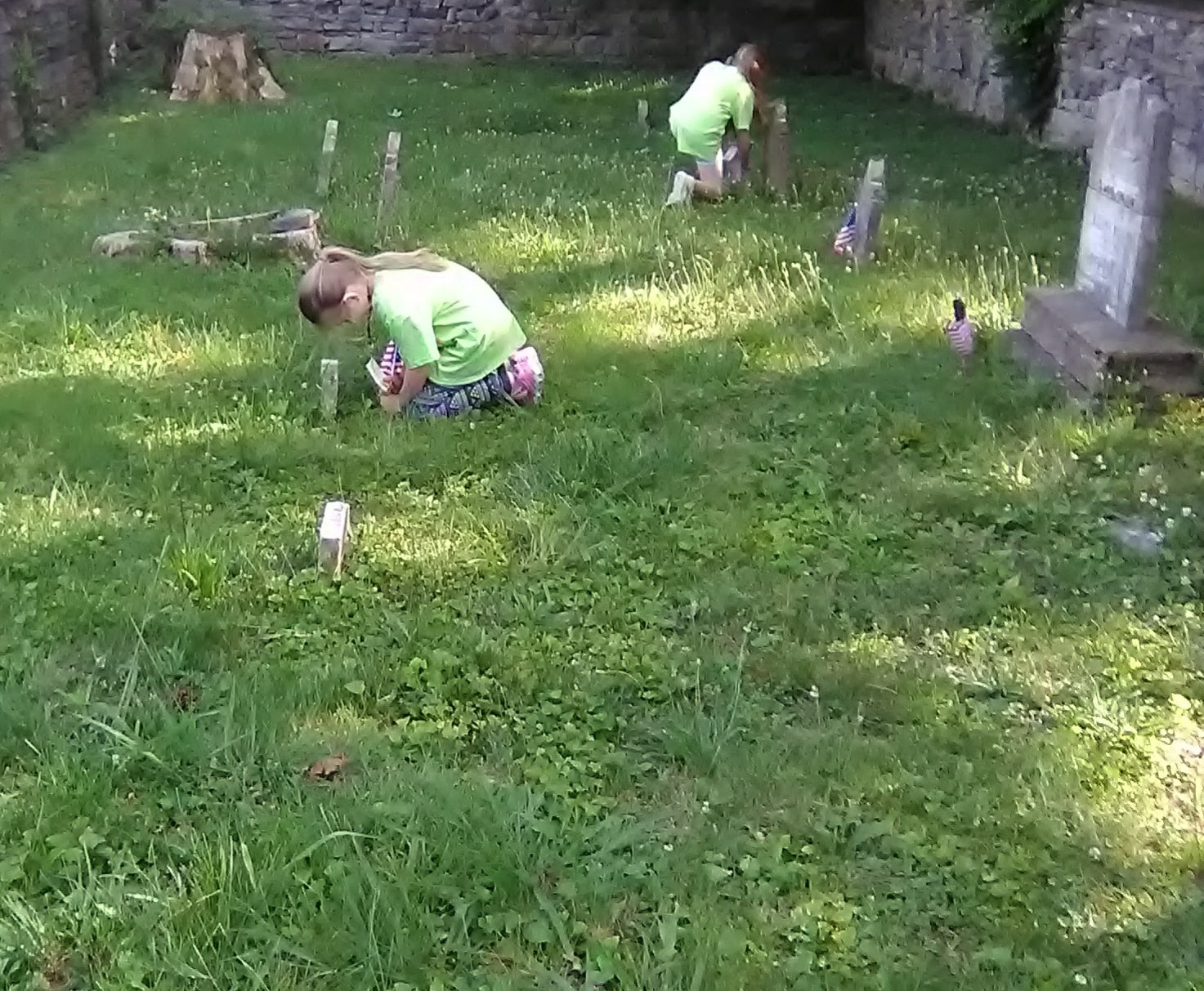 Before You Go…
Here are few other around the world ideas I have shared in the past that may be great to add into your learnings about flags around the world
Enjoy every minute being a leader and continue to inspire your girls!