In a time when we are becoming more reliant on technology and our smartphones, it's more important than ever to get outside and enjoying nature.
I've mentioned before that as Girl Scout Leaders, it's our goal to get our girls outside, leaving technology and devices behind and having fun in the great outdoors. Camping trips with the troop are one of the best ways for them to build on their friendships, bond as a troop, and learn new outdoor survival skills.  Learn more about how to go camping with your troop or family here.
While camping and spending time outdoors can be one of the best activities to do as a troop, as leaders it can be challenging to come up with new ideas to make camping our outdoor time as memorable and fun as it can be.
If you have been following the outdoor resources on the blog you know I have shared a number of exciting ideas including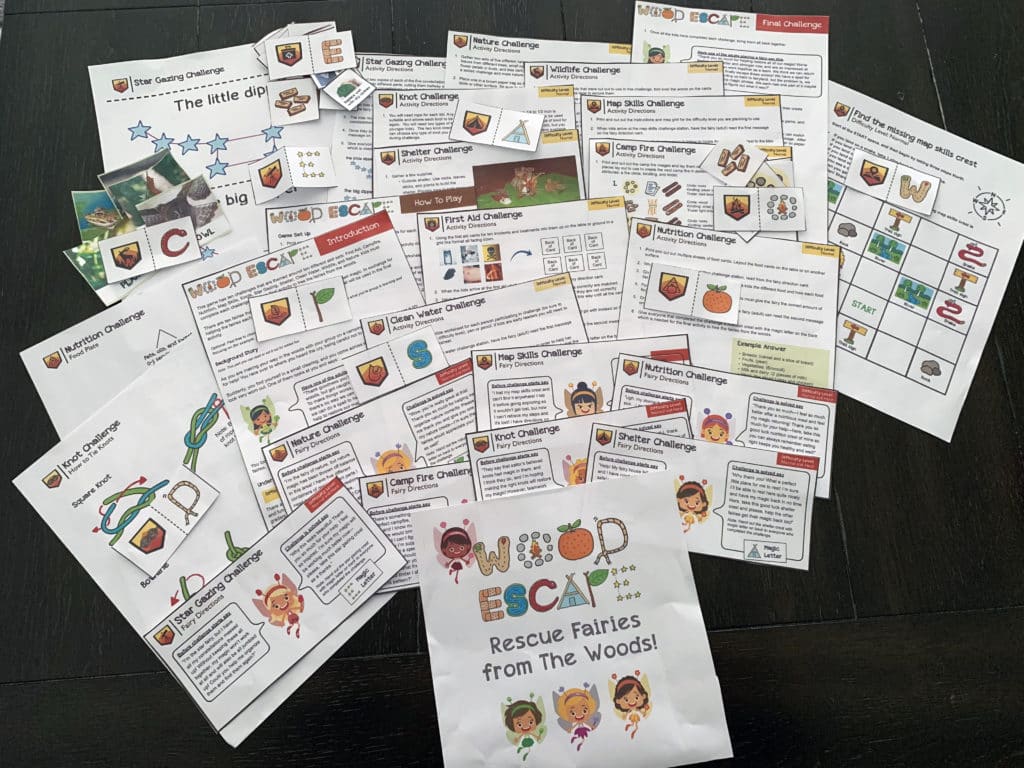 This game has ten challenges that are themed around ten different skill sets: First Aid, Campfire, Nutrition, Map Skills, Knots, Star Gazing, Shelter, Clean Water, Wildlife, and Nature. Girls must complete each challenge and do a final activity to free the fairies from the woods. Get your copy of this game now.
Today's post is more about just getting outside and having fun playing games. Not video games but outdoor camping games.
20 Fun Camping Games
I came across a really helpful website where they share all kinds of activities for camping with kids. Rather than rewriting what they already did for us I am sharing the link along with a really informative infographic that may help get your creative juices flowing when thinking about how you want to plan your camp out.
Check out the list of 20 Camping games brought to you by the team at Personal Creations. There is something for every age of your group of girls – though they're mostly ideal for girls from K to 6th grade. 


Outdoor Artist Opportunities
Enjoy every minute being a leader and continue to inspire your girls!