One idea that could easily be a whole party or combine with a camp out or other event is teaching your girls everything you can about Yoga. Things like yoga are an excellent way to promote the kind of peace of mind a girl will need to thrive in life as an adult. I didn't discover the benefits of yoga till I was much older so by teaching your girls early they may continue to incorporate these exercises into adulthood.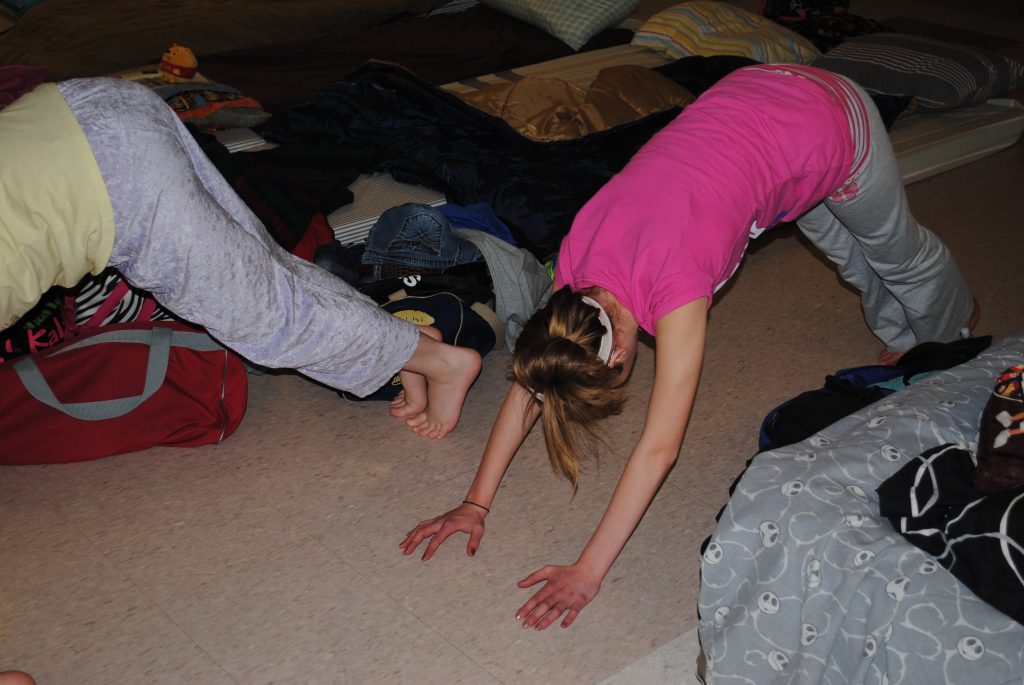 When I decided to add yoga to one of our campouts I wanted to introduce the great benefits yoga them without it seeming just like another workout or job for some. I think it's a great to incorporate yoga in really fun ways no matter what age your girls are at. Throwing a yoga party is a great way to create a wonderful memory of the practice. When the memories are good, they are more prone to wanting to do it again and again. They will build on positive experiences and become more well-rounded women.
Yoga has been found to be effective in reducing stress, anxiety, depression, and a myriad of other illnesses.
I think it's important to introduce practices that can help keep girls centered and emotionally balanced from little girls to adolescent even for you as a leader.
The Benefits You Will Get from Yoga
One thing you want to make sure to tell your girls is all about the benefits of the exercises they will be doing. Girls will experience some great benefits from yoga.
They will increase their flexibility, strength, coordination, and awareness of their body. This is especially important before going into the hormonal teenage years. It is when girls are most susceptible to body image issues that may follow her throughout her whole life. When girls can acknowledge their body strength and flexibility, looking like the "in" girl isn't as important. Yoga allows us all to see our inner light.
Tips to Have a Amazing Yoga Party With Your Girls
Yoga Parties are a Lot of Fun



A girl's yoga party is a lot of fun. It's a unique way to get kids active, relaxed, and bonding with each other. If you have the option hire someone to come in and teach yoga it can really amplify the yoga fun and allow you as the leader to participate instead of lead. Not only will a yoga teacher bring them your girls together but some words of wisdom from someone who knows what's going on in the mind of girls aged 5-15 is a added touch to the party. My troop did the yoga without yoga mats, but you could also buy yoga mats for the girls and make this a regular start or end of every meeting. You could also go to a yoga studio or if its nice outside find a wide open area to do yoga as a group.  You can also get a lot of Yoga pose ideas and activities here on my Yoga pinterest board.
Yoga Poses to try
Make it a game with this cool Yoga guessing game mystery book.  There are 18 different poses to chose from. Mystery Pose: A Yoga Guessing Game
Give Your Yoga Party a Theme
A theme makes everything a little bit more fun. It's going to be different depending on the age of the girl. For young girls, they could be in Neverland with Peter Pan. For your older girls, they could have a Parisian theme. You can incorporate music into these themes or decorate the space to go along with the theme. A theme makes everything more fun.
Did you know? Part of the deep yoga teacher training in Dharamsala is to create themed classes. They are usually for the intention of relaxing, seeing your inner wisdom, and other beneficial ideals. You can incorporate this into the yoga class too to help the girls in whatever part of their life they're going through.
Keeping your party age appropriate
Yoga is something great for all ages. I even get my son involved when I do yoga at home and he is only 3 and half. Of course keep the poses age appropriate. There are really cute ways you can get little girls to do yoga poses that are fun and make sense to them. Yoga doesn't have to be a slow moving practice and you can incorporate other fun things into the yoga party. Girls that are 5 might enjoy a side element of face painting. Older girls might like the idea of really putting themselves out there in a practice. They are physically capable of that flexibility and strength already. A class that pushes this might be ideal for getting out any emotional tension.
You could also work badge work into your Yoga party. Depending on your girls ages they may enjoy some of these ideas: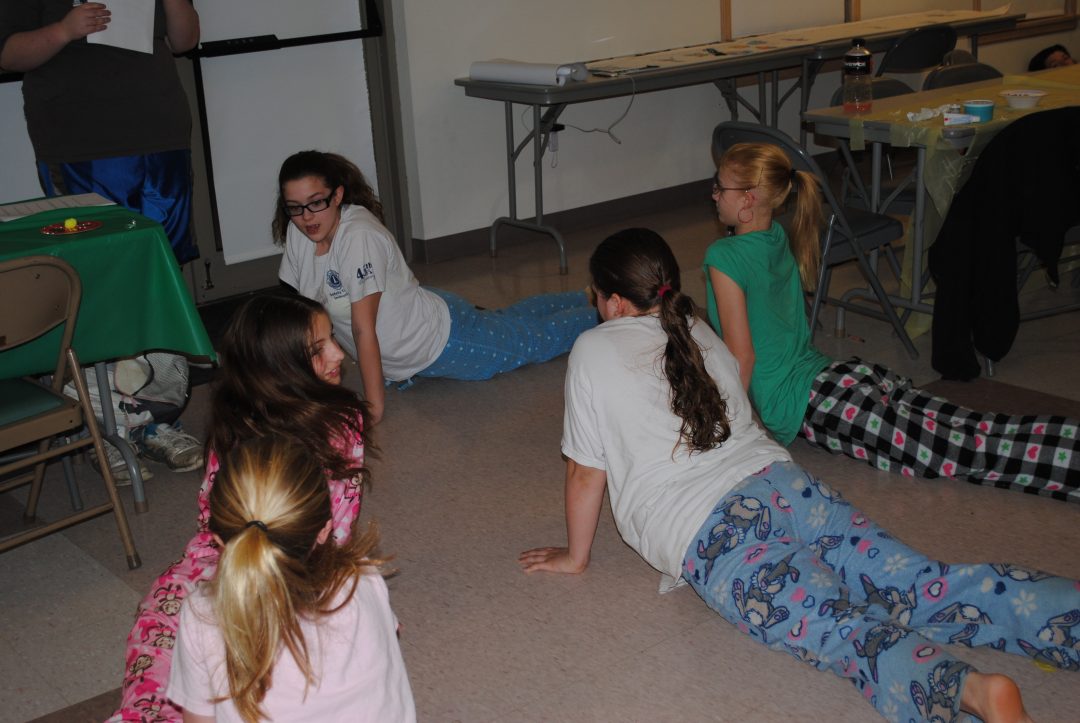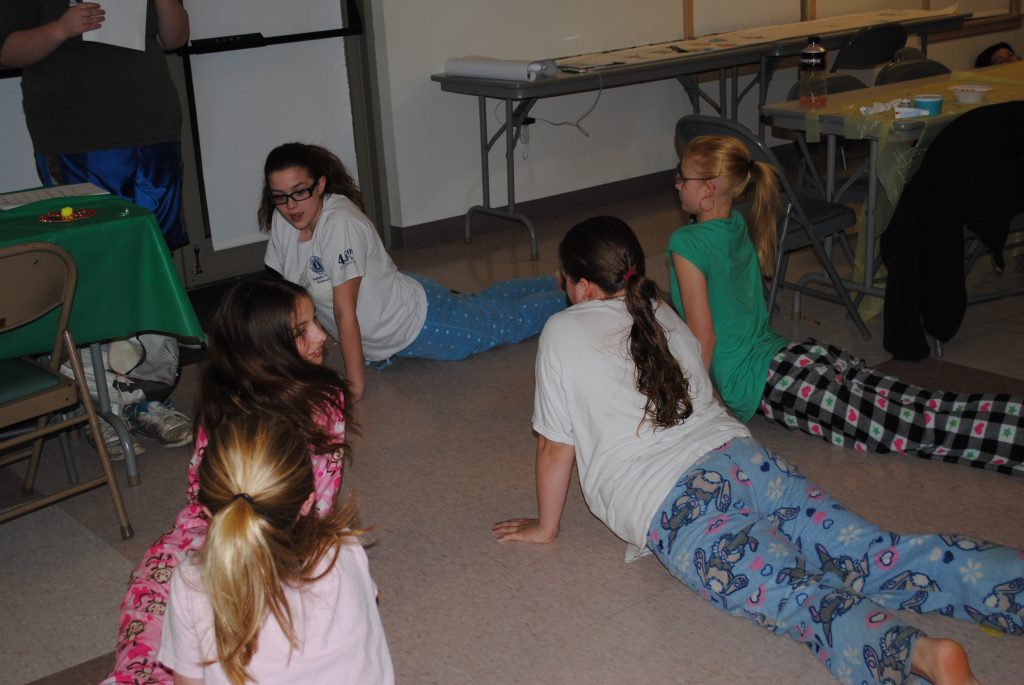 Digging a little deeper into your older girls. I know from experience it gets harder and harder to keep the 6th to 12th grade girls interested.
Getting your older girls interested in doing yoga might not be an easy feat but it's possible to make it more interesting.  I know for my girls while we were working on the Girltopia Journey there was a lot of eye rolling but after a while they really started enjoying it as you can see from many of the pictures in this post.  I recommend picking music the girls love. Don't let it get boring give them some challenging yoga poses to get into. They will rise up to the challenge and not get bored as quickly.
Once they've gotten comfortable and have perhaps gotten a lot of that pent-up energy out, you can start suggesting some positive affirmations. Body image, self-image, their intelligence, the friends they have, and generally how they see themselves. You may not want to get too spiritually deep but you could make some suggestions about the beauty within and how it shines through to the outside. You may also love the ideas of incorporating a vision board exercise into this party. I share a pile of great ideas for a Vision board party here.
Fun Patch Options
After the event we all love adding fun patches to the back of our vests to remember the event.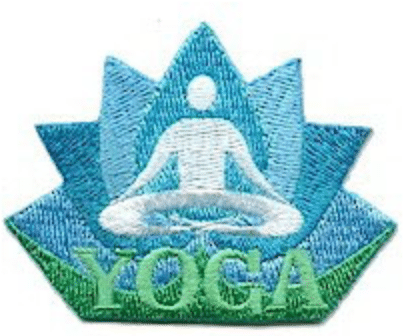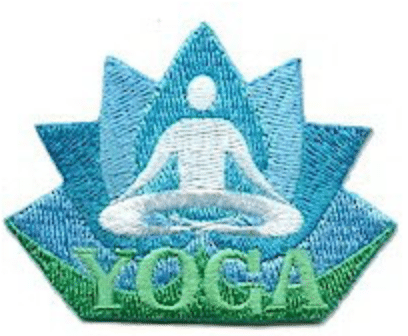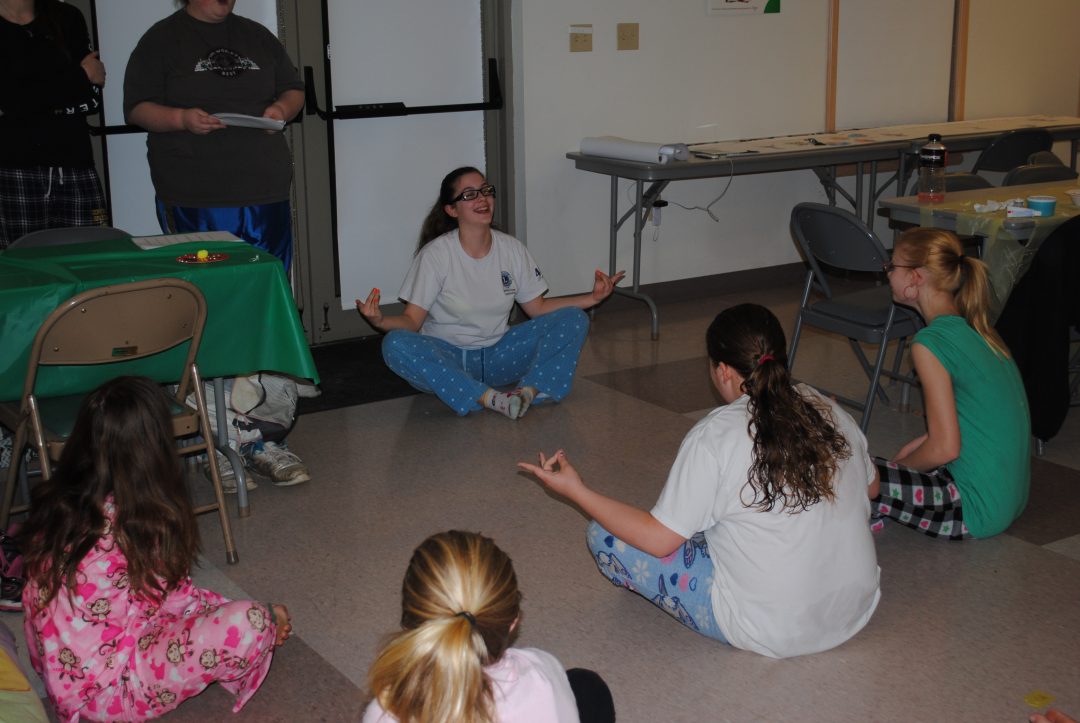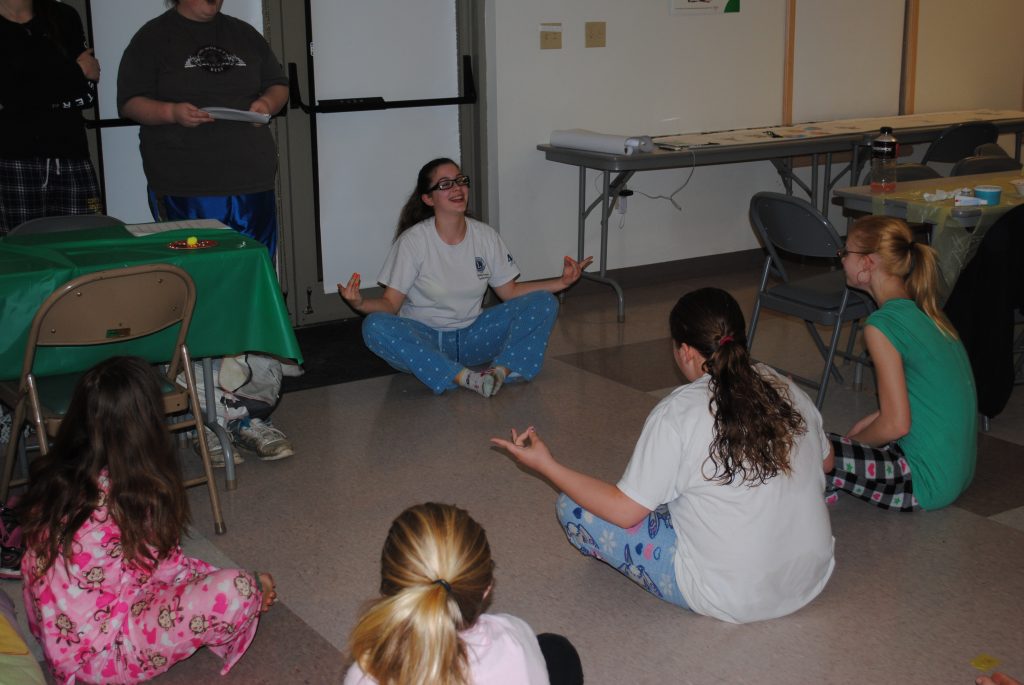 Yoga is absolutely beneficial for everyone and there is a way to make it work for any age. It is a good way to build some important building blocks of self-love, awareness, and emotional intelligence. I know even leaders will love it because I know mine in my troop sure did.
---
Party Planning Kit Printables
I am so excited to present Strawjenberry's Ultimate Party Kit! Almost everything you need to plan your troop celebration is included in this kit and can be printed at home or through your local office supply store or printer. It all starts with a personalized troop banner (two options to choose from) that includes your troop number. From there you have many different supplies to create the labels, stickers and decorations that you need.
The full color party kit includes:
One personalized banner
Personalized party invitation
Four (4) styles of placecards/treat labels, including one (1) secret bonus design
"I Love Girl Scouts" flower graphic
Fifteen (15) unique and colorful "badges" to use as stickers, cupcake toppers, or decorative elements on any number of party items
A sheet of personalized gift tags
Two (2) square backgrounds to create labels for lollipops. chocolate bars or giftboxes
A set of personalized badges with your girls' names on them (you can also opt for a troop number instead)
Printable 8 1/2 x 11 Promise and Law pages–perfect for framing!
One sheet of twelve (12) blank badges
One sheet of twelve (12) level letters with heart (d, b, j, c, s, a, v)
The sky is the limit for how you can use all of these DIY elements to create the ultimate party. All items are included and have the bright and cheerful design color scheme. Get now for any party, ceremony or event you are planning for your troop.
Organize Your Troop Parties This Year with a 25+ page Leader Planner 
This Leader Planner is from another amazing blogger named Jen her blog is called "I am StrawjenBerry" With the help of Jen I wrote a blog post explaining everything you will get in this planner. It has everything you need to plan your troop year. The planner contains your calendar, meeting planners, rosters and badge trackers in one safe place for when you need it. Read more
Enjoy every minute being a leader and continue to inspire your girls!