8 Fun Activities and Games for a Teddy Bear Party with Your Girls
This post may contain affiliate links and this site is not connected with, affiliated with, approved by, endorsed by The Girl Scouts of the USA or the Frontier Girls. Ideas are my own and I share to help you run your troops with ease.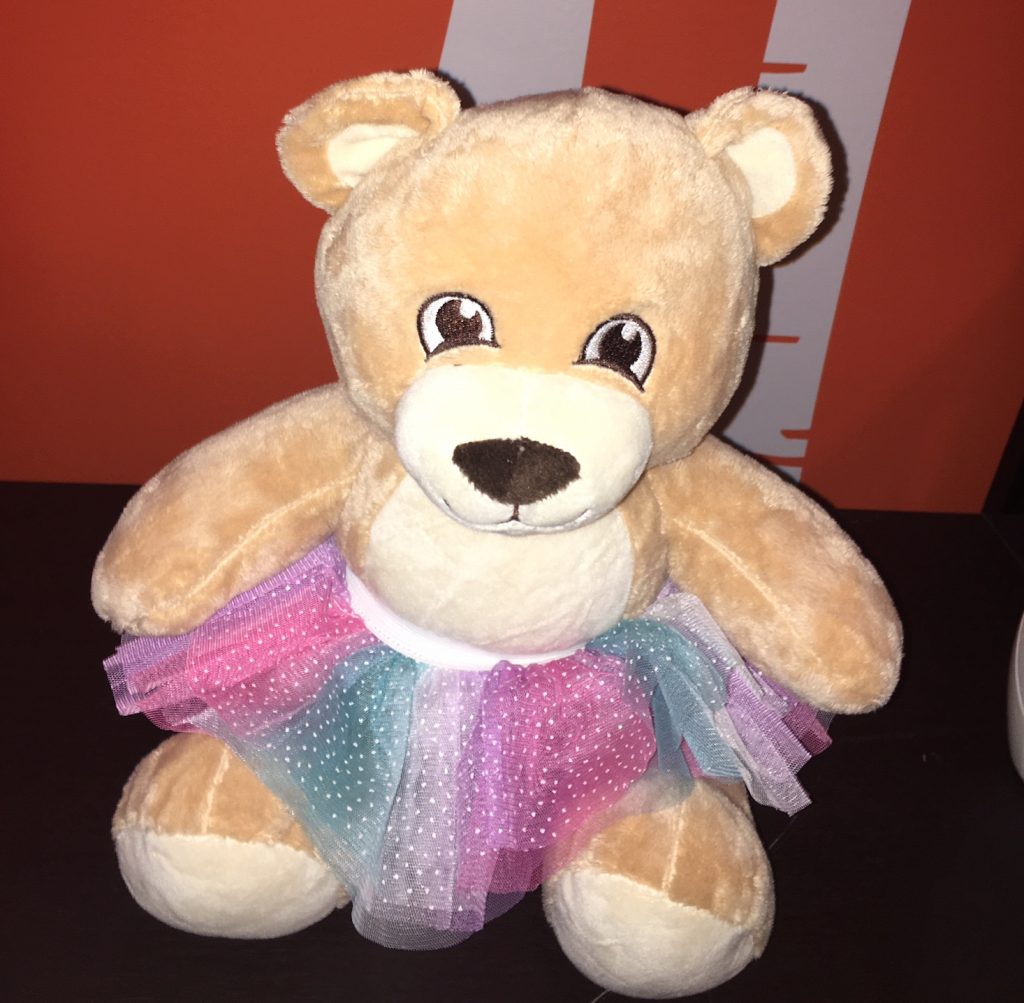 Young and old alike love Teddy Bears.
Did you know? November 16th is Worldwide Party with Your Bear Day. This is a fun party to celebrate with your troop. If you don't have time to prepare for your bear party by the 16th you can have it anytime to like.
There are a lot of things you can do with your teddy bear. Make it a brown bear, polar bear, winnie the pooh bear or some other type of Beary event. Here are a few ideas to get you started.
Have a Troop Party at Your Meeting
Prior to the party you can either hand out or mail invitations to each girl. You can make your own or search for a cute teddy bear invite off Etsy and have someone else do all the work for you. You know me, delegation so you can focus on the fun part of being leader.
In that invite make sure you tell each girl to bring a teddy bear. A bit of advice from a pro-leader here: make sure on the day of the party you have some extra teddy bears in case some of the girls forget or don't have a bear. I found myself running home grabbing a few didn't want anyone left out.
What about food and decorations?
Ideas for food and decorations are limited only by your creativity. Food can range from teddy grahams, bear claws, cupcakes, cake, tea party, pizza, and more. Decorations can be simple streamers and balloons or hand made decorations. As the leader you know what your girls will enjoy! As usual all my inspiration comes from Pinterest. Here is my collection of Teddy Bear Party inspiration to help you plan a amazing party.
Do your girls know where the name Teddy Bear Came From?
"The Legend of the Teddy Bear" by Frank Murphy is a book that tells the story about how the Teddy Bear got its name. Read the story with your troop so they can share with others where the name came from.
If you don't want to read you can also just ask the girls if they know how it got named. The short answer is that President Theodore (Teddy) Roosevelt was bear hunting with a group of hunters, in 1902, in Mississippi. He said the behavior of the other hunters was not sportsman like. He refused to kill a bear they had captured. A cartoonist drew a picture of Teddy and the bear. Morris Michtom, a toymaker, saw the picture and got permission to name a stuffed bear after President Roosevelt, and called it a Teddy Bear.
Dance With Your Bear
Dancing is a fun activity, to do as a group, but dancing with a group, with your teddy bear, makes it double the fun. The Hokey Pokey, Chicken Dance and Limbo are some ideas. Depending on the age of your troop will depend on which music you choose.
Save the Teddy Bear
You will need bowls, whipped cream and teddy grahams. Put the teddy graham at bottom of bowl and cover with the whipped cream.
Then have your girls stand in front of a bowl. On go everyone must save the teddy bear just using their mouth. Digging into the whipped cream to find the bear. First girl to save the bear wins. Of course have your cameras ready for this one. It is a blast!
Pass The Bear
The girls sit in a circle and pass a bear. It's a good idea to have a bear that doesn't belong to any of the girls. You will need music. When the music starts girls start passing the bear. When the music stops the girl holding the bear is out. The last girl left in the circle is the winner.
Take a Troop Trip And Make A Teddy Bear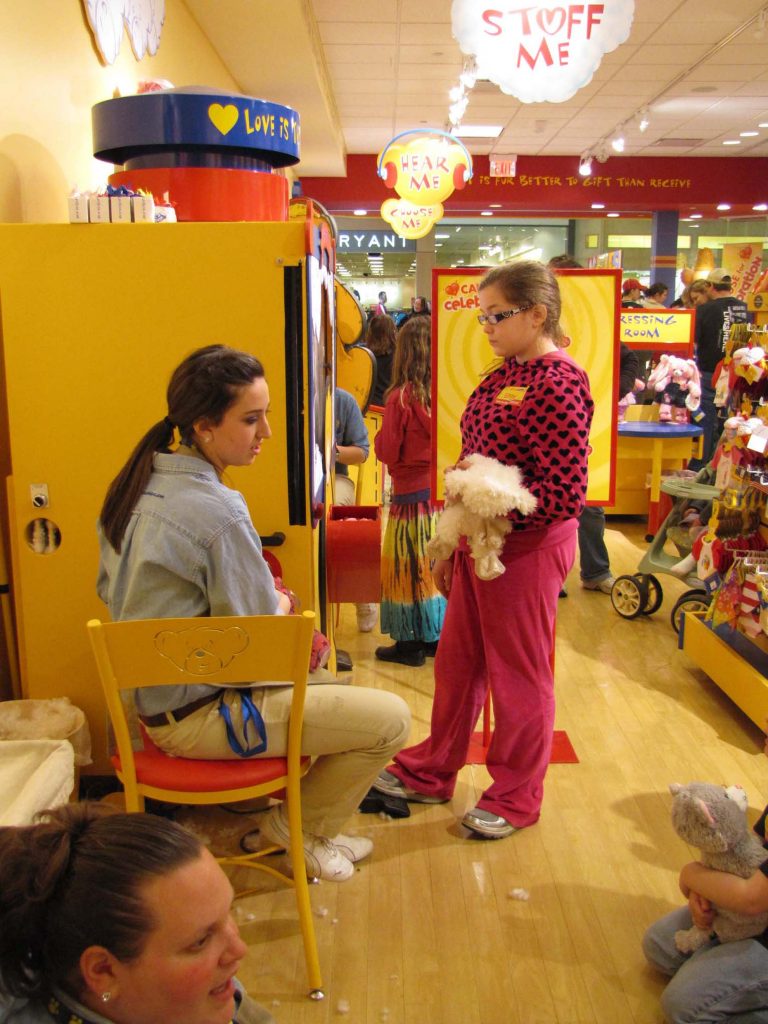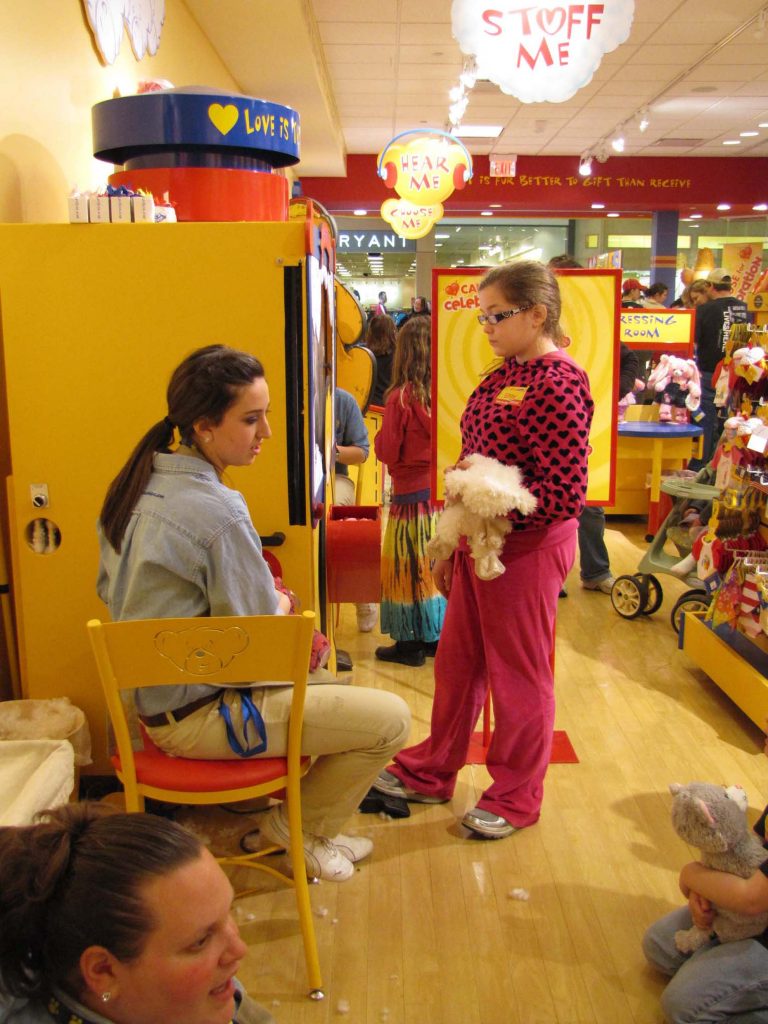 If you don't want to make a bear but still love the concept of celebrating national teddy bear day. Plan a trip to build a bear. You can go as a group and just make the bears. But the best experience is to plan a party.
Our girls loved it getting to not only make the bears but also playing games and singing songs with their bears. This way there is limited planning on your part, the girls will all have a bear for sure, and you get to step back and watch your girls have a blast well other people run the event. Here is where you can go to book your party.
Fun Patch To Remember Your Build A Bear Adventure.
One of the best parts of a build a bear experience for me is when the kids each get to take a heart and make a wish and put inside their bear. They truly are building bears from the heart. Which is why I know you will love this fun patch to put on the back of their vest. Get this adorable patch here.
I hope you have a beary fun time!
---
Beyond the Beary fun day there are so many other ideas I have shared that you can use with your troop as well. Be sure to check them out.
---
Party Planning Kit Printables
I am so excited to present Strawjenberry's Ultimate Party Kit! Almost everything you need to plan your troop celebration is included in this kit and can be printed at home or through your local office supply store or printer. It all starts with a personalized troop banner (two options to choose from) that includes your troop number. From there you have many different supplies to create the labels, stickers and decorations that you need.
The full color party kit includes:
One personalized banner
Personalized party invitation
Four (4) styles of placecards/treat labels, including one (1) secret bonus design
"I Love Girl Scouts" flower graphic
Fifteen (15) unique and colorful "badges" to use as stickers, cupcake toppers, or decorative elements on any number of party items
A sheet of personalized gift tags
Two (2) square backgrounds to create labels for lollipops. chocolate bars or giftboxes
A set of personalized badges with your girls' names on them (you can also opt for a troop number instead)
Printable 8 1/2 x 11 Promise and Law pages–perfect for framing!
One sheet of twelve (12) blank badges
One sheet of twelve (12) level letters with heart (d, b, j, c, s, a, v)
The sky is the limit for how you can use all of these DIY elements to create the ultimate party. All items are included and have the bright and cheerful design color scheme. Get now for any party, ceremony or event you are planning for your troop.
Organize Your Troop Parties This Year with a 25+ page Leader Planner
This Leader Planner is from another amazing blogger named Jen her blog is called "I am StrawjenBerry" With the help of Jen I wrote a blog post explaining everything you will get in this planner. It has everything you need to plan your troop year. The planner contains your calendar, meeting planners, rosters and badge trackers in one safe place for when you need it. Read more
Enjoy every minute being a leader and continue to inspire your girls!