November is here and so is Thanksgiving! This is a common time of the year to express gratitude for your loved ones and those who have helped you grow and succeed. The leaders in our lives and in our girls lives are so important because they push us to do things out of our comfort zone in order for us to improve. Teaching your girls the importance of gratitude can set them up on a great path of gaining a deeper appreciation for those around them. Since the most thankful holiday of the year is coming up, why don't you and your girls think of a few different ways to say "thanks" this year?
---
First lets explore what we are thankful for
Garden Fairy Gratitude Game
I know you probably have all seen the gratitude game with m&ms or with Skittles. If you love the concept and want to keep enjoying using the Garden Fairies for your programs with your troop. Try this variation of the game. Print the garden fairy gratitude game and cut out one for each girl Get snack size m&ms and attach the printed card to a bag for each girl. Then at meeting have everyone sit in circle and take turns reaching into their bag and pulling out a color. Whatever the color is answer the question associated with that color on the gratitude sheet.  "I'm thankful for… (person, place, thing, food, event, anything). Go around the circle as many times as the girls are willing to share. Variation: If you don't want to use food how about colored garage sale dots. Put them on index cards and put in bucket mix up and have girls pull a card.
Do you love the Garden Fairies? If the answer is yes be sure to check out what else they have been up to.
This is the time of year to be thankful. After your girls complete the gratitude game and discuss other ways to thank people in their lives. Add this adorable fun patch to the back of their vest: "I choose to be thankful for you..Happy Friendsgiving" 
Now how about thanking people in your lives? how can the girls thank them, maybe its their teacher, there parents, the police who protect them, I know your probably the leader but even you. And I thank you for all you do!  Here are a few ideas for thanking someone.
Make a Thoughtful Gift Basket
These are fun because you can customize these based on different themes. For example, if you want to help someone relax, you can include relaxing candles, soaps and teas. For a fun movie not basket, you can include a few bags of popcorn and candy in a new popcorn bucket! You can even get creative with the other girls and parents to create a personalized gift basket for your troop leader from everyone! The girls can fill it with thank you notes and you and the other parents can chip in for a bigger gift like a gift card to a fancy restaurant.   You could also add a customized ornament with a cute saying on it thanking them for being a great leader.
Bake Some Goodies
This is a great idea if you have a few leftover ingredients lying around and want to go for a more personal route. Plus, who doesn't like baked goodies? One good part about making your own is that you can customize them however you want. You can write a special thank you message on them or wrap them in a unique bow or box to give it a unique twist. It's definitely a bonus if you happen to know their favorite flavors or types of baked goods!
Upgrade Their Tech
Techie gifts are great ways to help out the leader on-the-go that plans everything on their phone. A simple portable charger or an extra charging cable can really help someone out in a jam. Don't worry about going all out on this one! The more affordable chargers, for example, are great for anyone to keep around in case of emergencies when their battery is dead but need to make a quick call.
Greet Them With Flowers
A bouquet of beautiful flowers is a foolproof way of saying, "thank you" to just about anyone. Try to poke around to see if you can find out their favorite flower and have your girls greet them with a beautiful bouquet during your next meeting. Bouquets are great, but surprise bouquets are even better!
Write a Thank You Note
Nothing can ever beat a heartfelt thank you note. If your girl is a little younger, sit down with them and talk about the different things they like about the person they're writing a note for and help them write it down in a note. If your girl is a little older, you can help them find inspiration from different thankful sayings from speeches, books and other sources.
Be Thankful For The Food You Receive – Even if its not in the right order!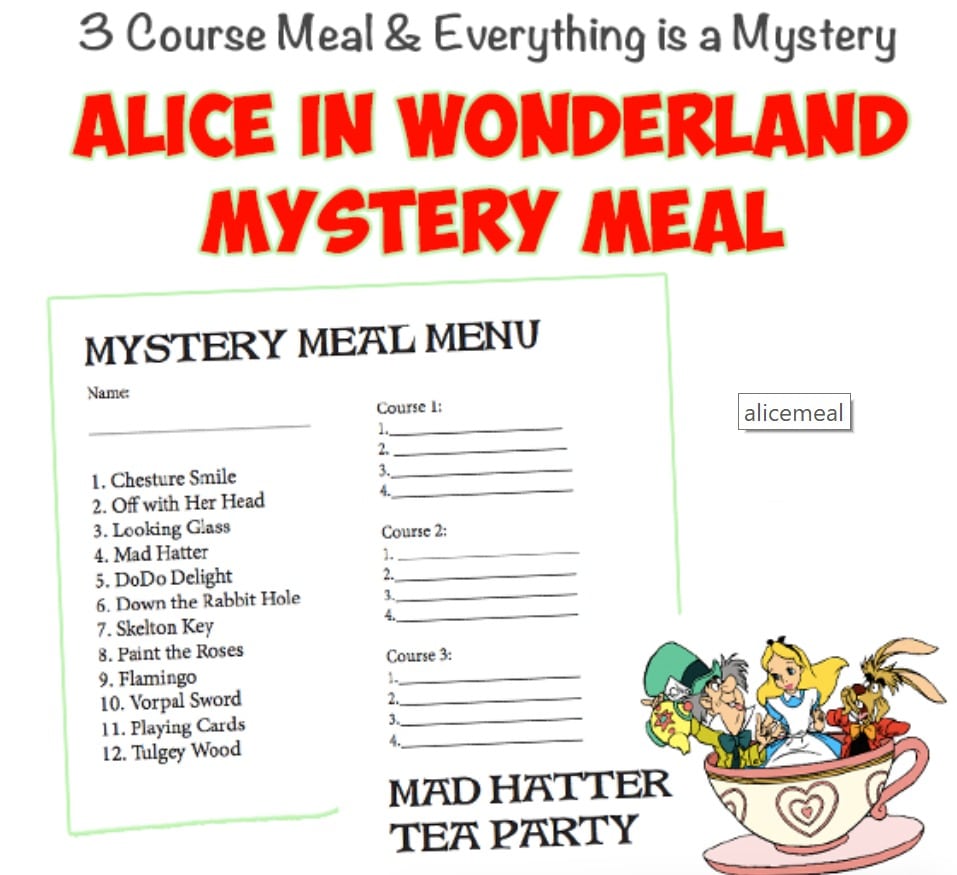 Thanksgiving feast with your troop, with a twist. Make it a mystery meal.
Have yourself a 3 course meal with 4 different items in each course. The girls will pick the food they want for each course but they will have no idea what they are ordering. It will have a Alice in Wonderland twist to it. Grab your cameras this is sure to be a blast for every age! Here is more on this program
---
Keep the ideas coming with 12+ amazing resources to help you plan and organize your troop + FREE Kaper Chart Download
One thing we all know as leaders we need all the help we can get to make the program fun, educational, and to help build the girl leaders of tomorrow. This post is packed full with ideas for:
Kaper Chart ideas plus a free download
How to organize your troop
Collaboration Ideas
Badge Planning Resources
World Thinking Day
Cookie Season Support
Extra Fun For Meetings
How to make your troop unique
Ceremony Ideas
Enjoy every minute being a leader and continue to inspire your girls!