This is the time of year for scarecrows, pumpkins, apples and leaves. Pretty much from the first of October till the end of November it is a great time for these fall themed crafts I am going to share with you today.  They make great decorations in your house!
Welcome to our Patch Pumpkin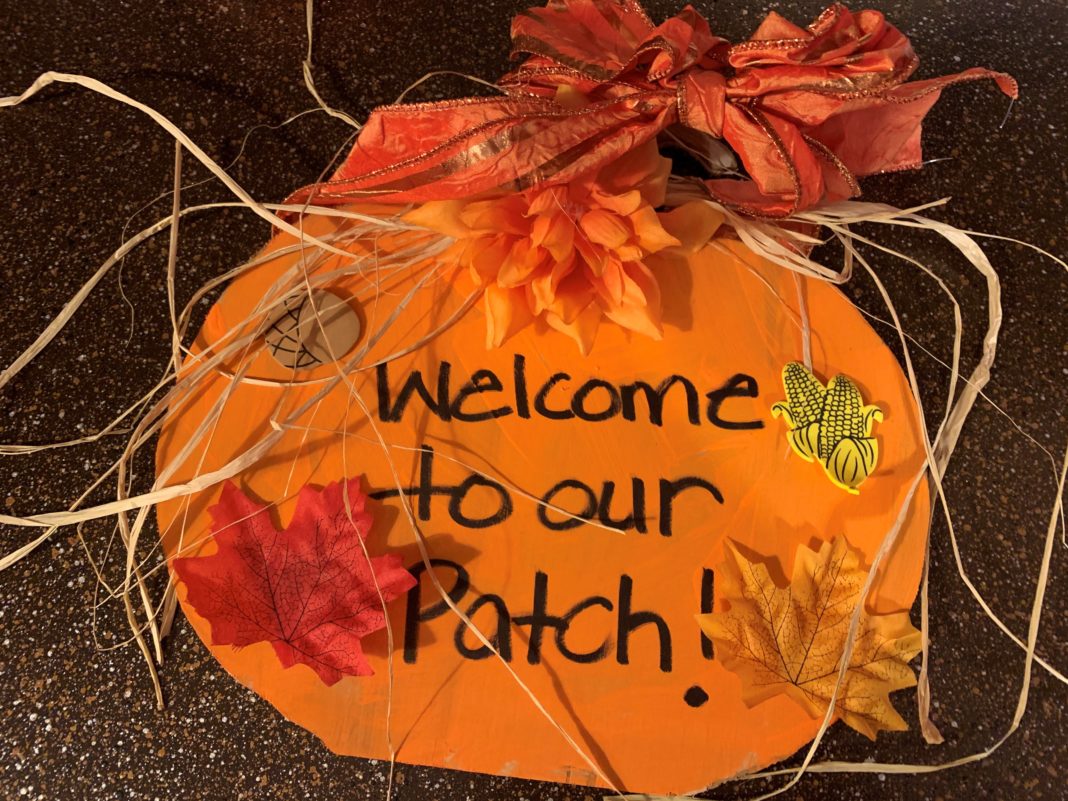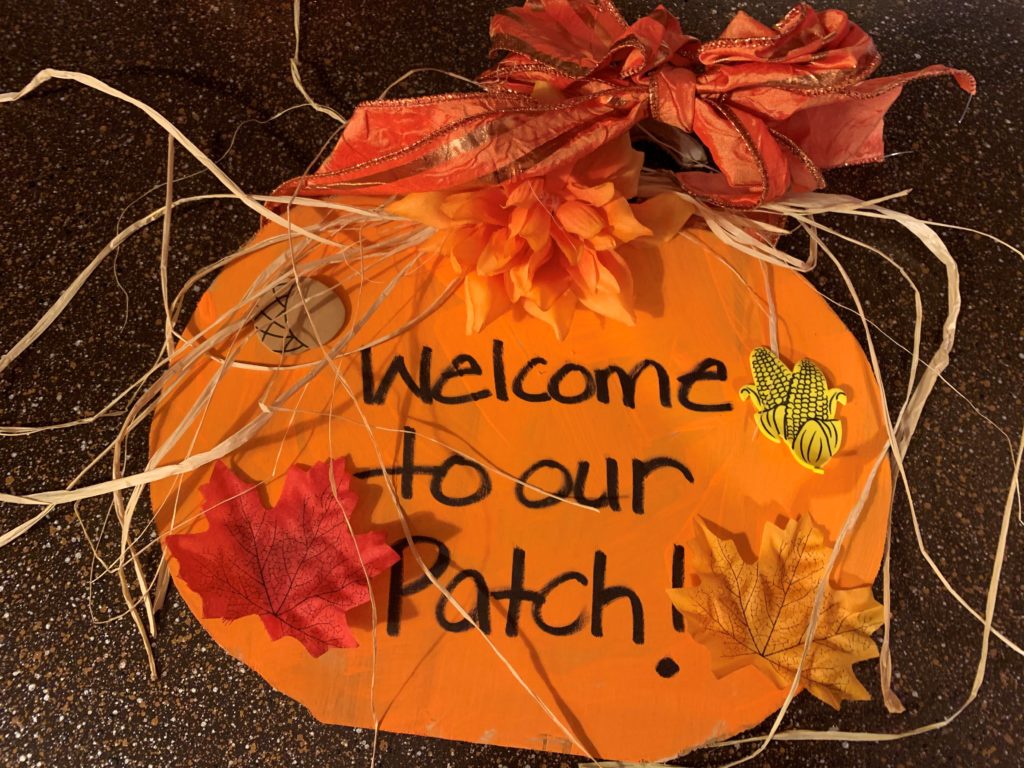 What you need
Wood pumpkin, fake leaves, black marker, orange paint, paint brushes, orange ribbon, straw, glue, fall ribbons, foam fall themed stickers
How to make
Paint the wood pumpkin orange
Once pumpkin is dry write the words "Welcome to our Patch!"
Then decorate the pumpkin however girls want with leaves, foam stickers, fall flowers, straw, fall ribbon which can be glued onto back see image for example.
If you don't have time to put together supplies but want a very cute and easy pumpkin craft try this pumpkin wreath kit that girls can make for their parents or someone else they love.
Vent Pipe Pumpkin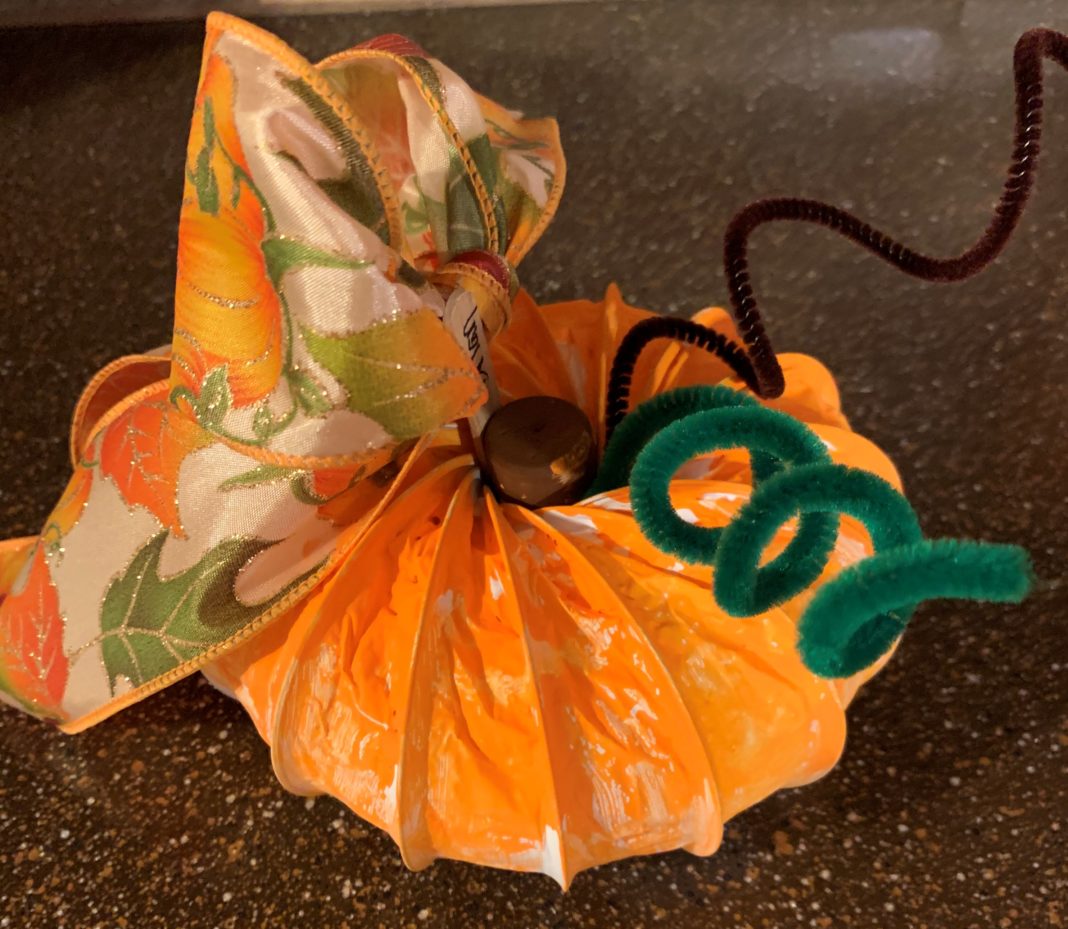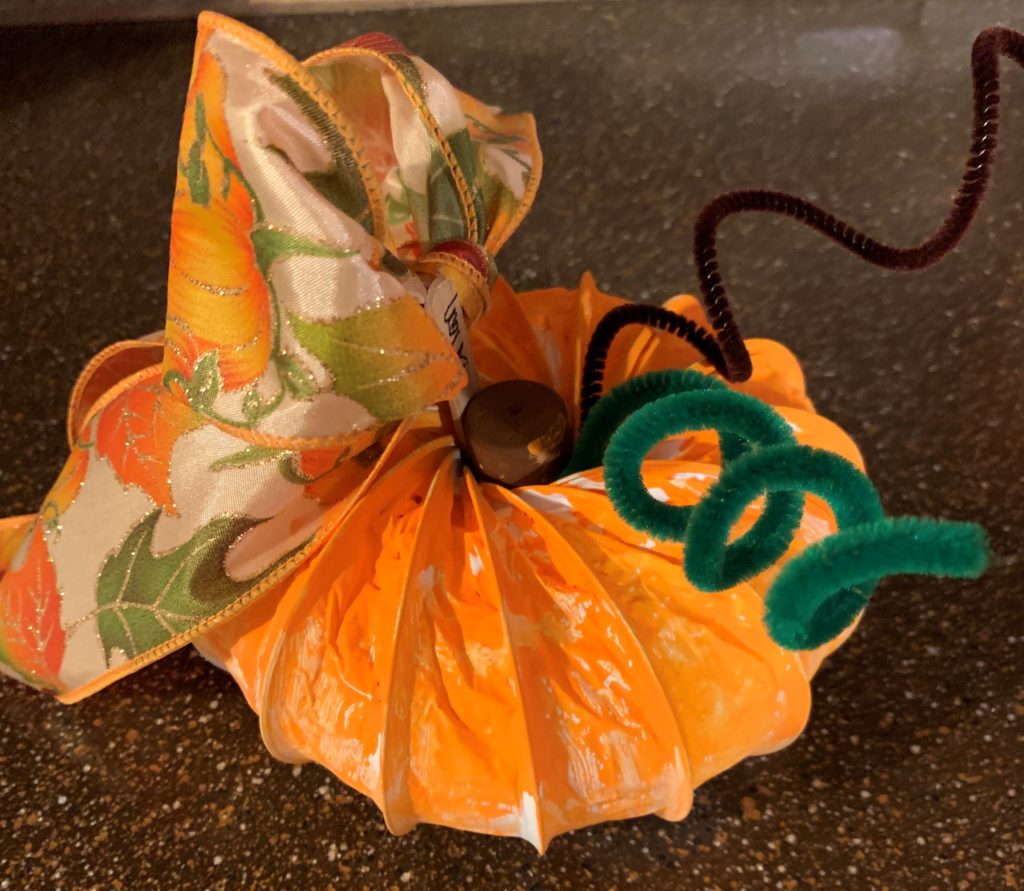 What you need

Fall ribbons, wood dowel, vent pipe, green and brown pipe cleaner, orange and brown paint, paint brushes, hot glue
How to make
Cut out a piece of laundry vent based on size you want your pumpkin to be.
Hot glue the vent together.
Paint the vent with orange paint you can paint it solid or leave some of the white like I did.
Paint a wood dowel brown and then put into middle of vent.
Green and orange pipe cleaners wrap around a pen and then push into the middle of vent
Add a fall ribbon to the pumpkin.
Wood Scarecrow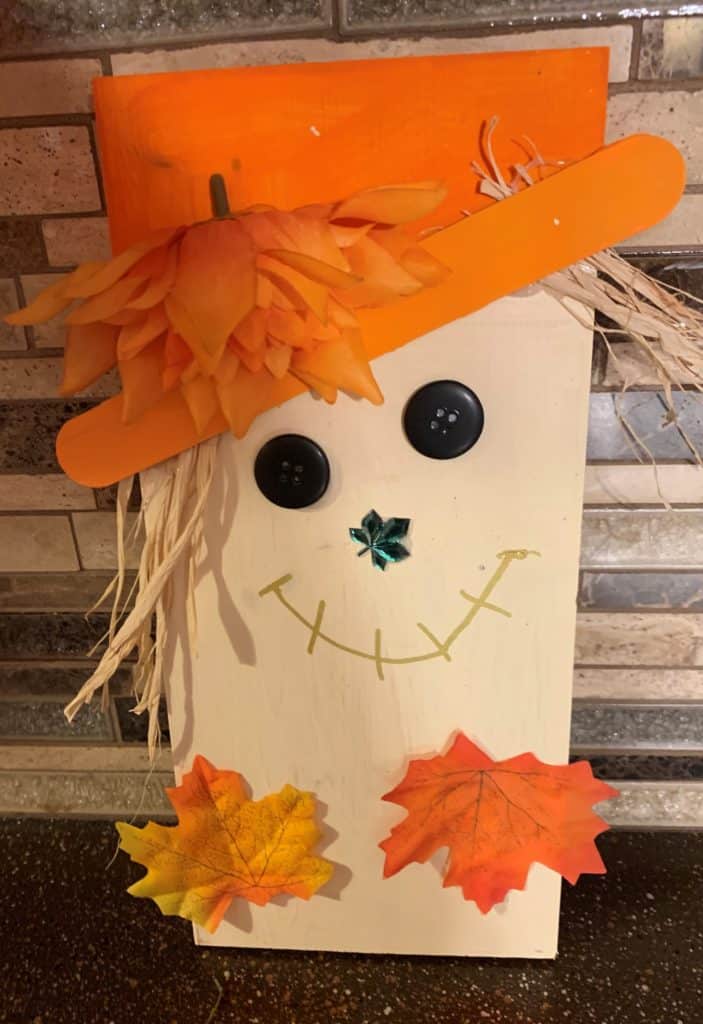 What you need

Popsicle stick, fake fall leaves, straw, glue, black buttons, marker, tan and orange paint, leaf confetti for nose
How to make
Paint the piece of wood tan. Then once dry paint the very top orange for the hat.
Paint the Popsicle stick orange
Once paint has dried glue pieces of straw onto the piece of wood then place the Popsicle stick over the straw.
Glue the button eyes and nose onto board.
Draw the mouth on wood.
Glue leaves onto the scarecrow to finish the craft.
Apple Wood Craft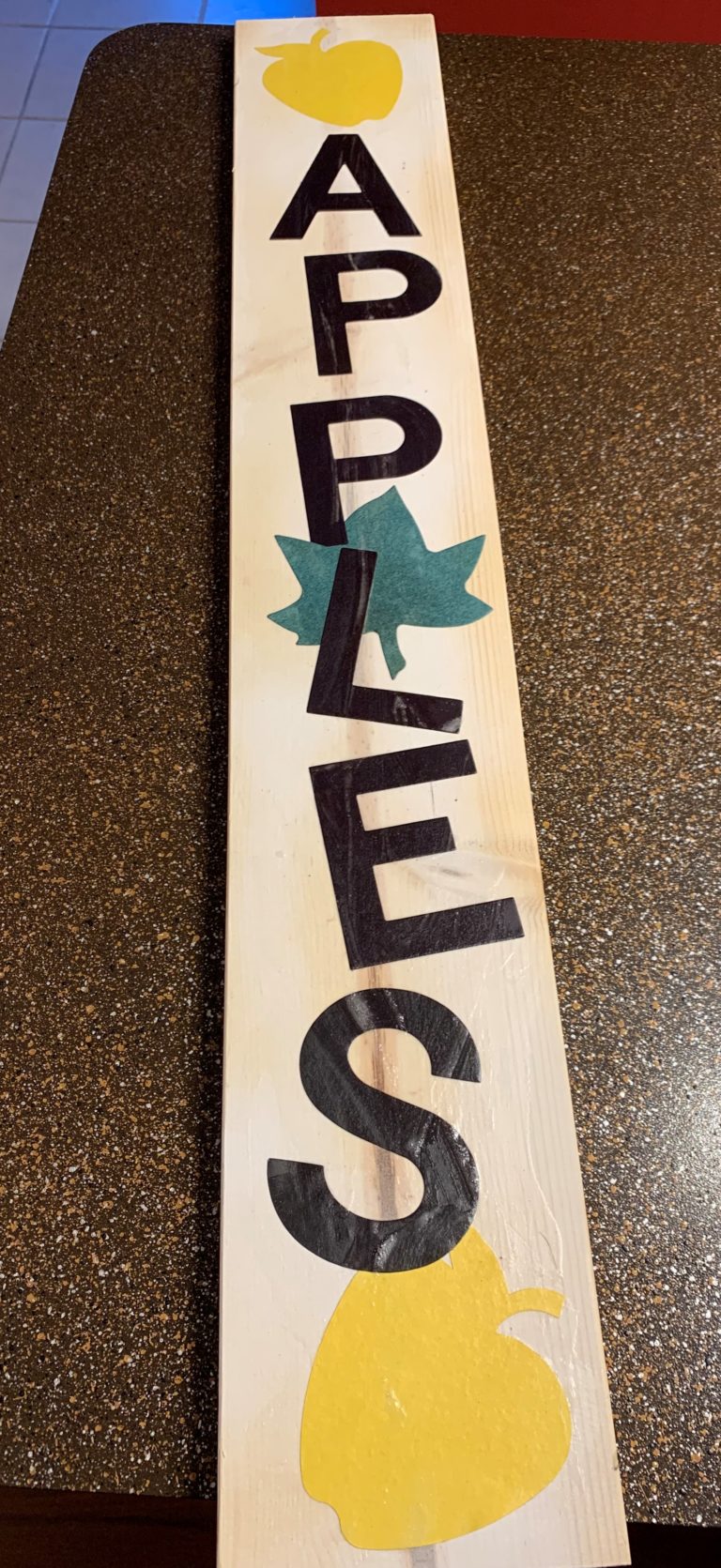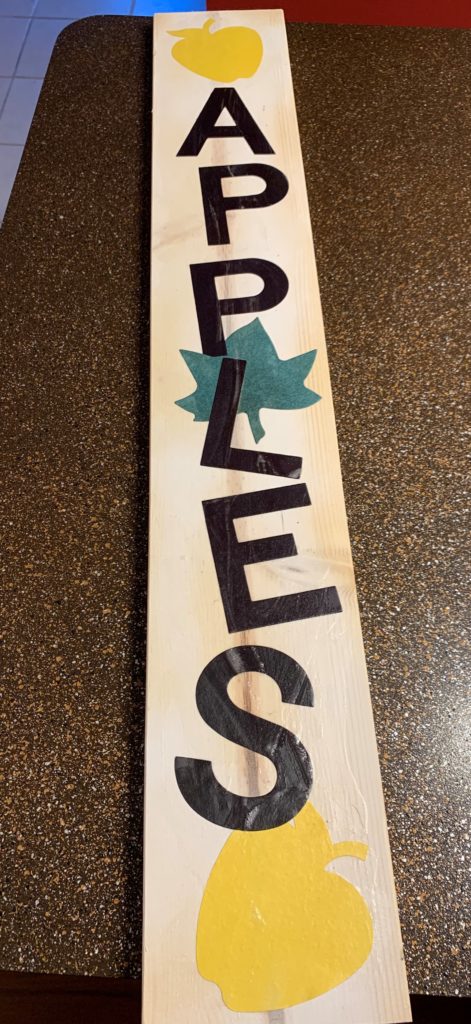 What you need

Piece of wood, letters and apple cut outs from construction paper or if you a circuit cutter use that, paint brushes, glue, Mod Podge
How to make
Give each girl a piece of wood and lay out the apple cut outs and Apple letters onto wood.
Glue the letters and cut out onto wood.
Using paint brushes mod podge over everything which will seal the words and cut out of apples onto wood piece.
Place outside your front door as a great outdoor decoration.
More Pumpkin Crafts
Add these crafts to one of these events if you are planning event during the fall months:
Fall Games Activity Booklet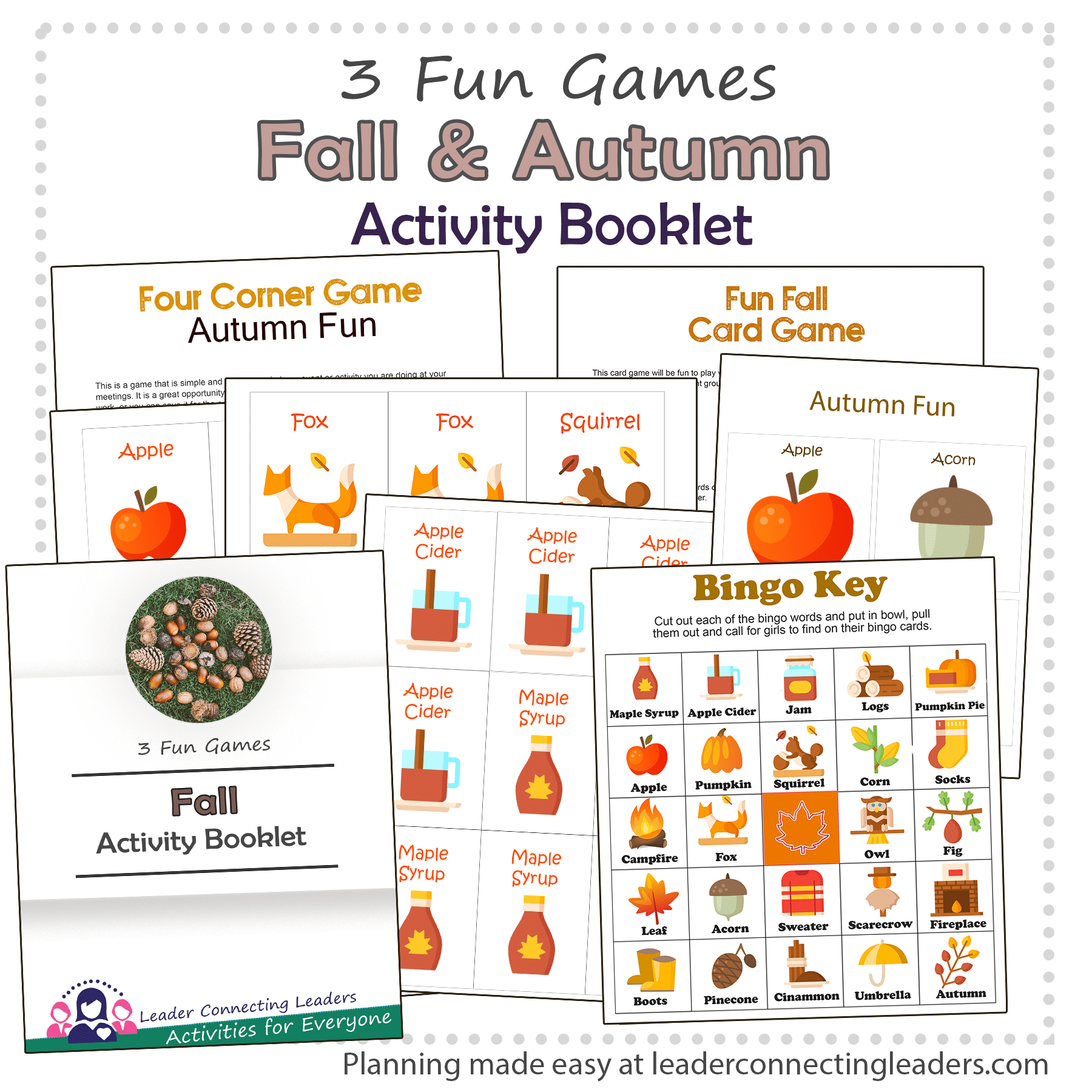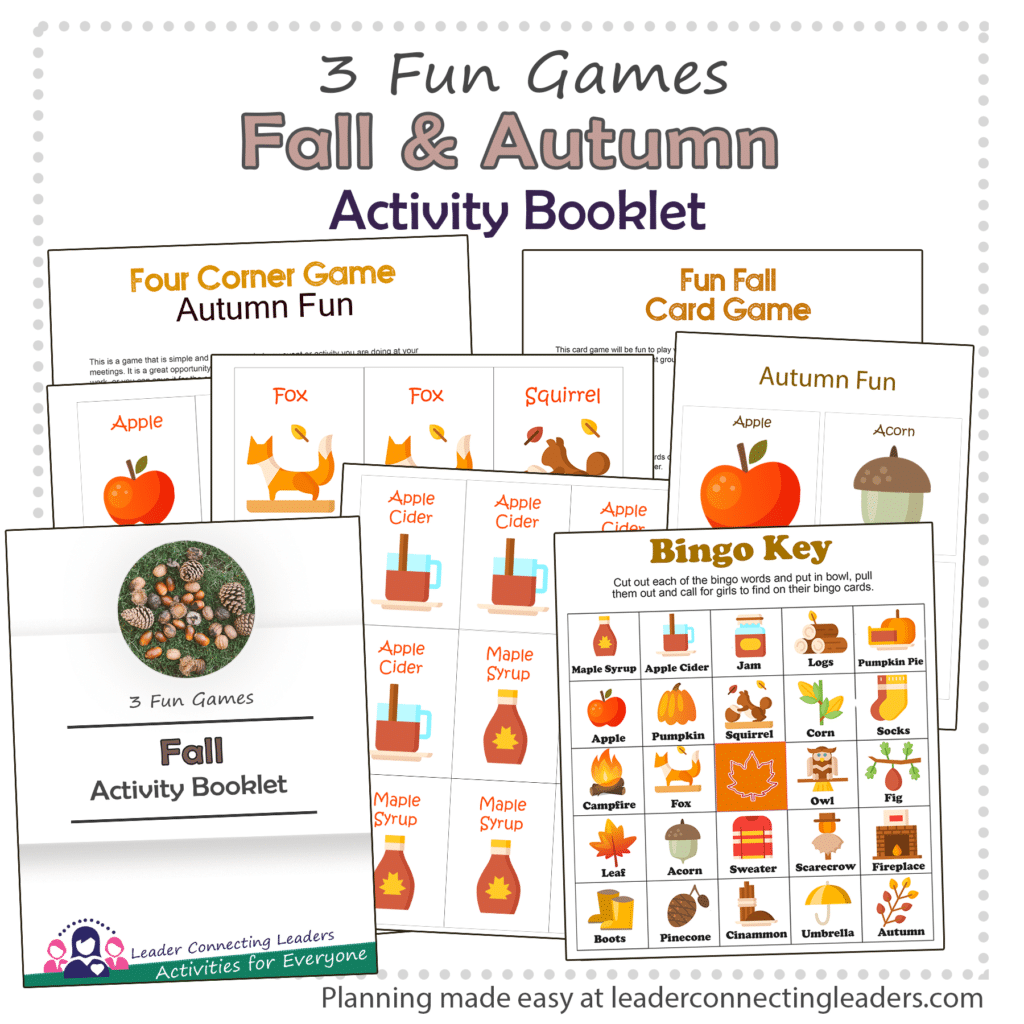 This activity booklet has 3 very fun games all focused on Fall & Autumn. First play the 4 corner game which will have your girls running from one corner to the next, while laughing and getting to know each other.  Then compete against one another to match 4 fall cards and be the fastest to win. Lastly play a game of fall bingo with 24 different images/words related to fall. Start playing with your troop now!
---
Enjoy every minute being a leader and continue to inspire your girls!