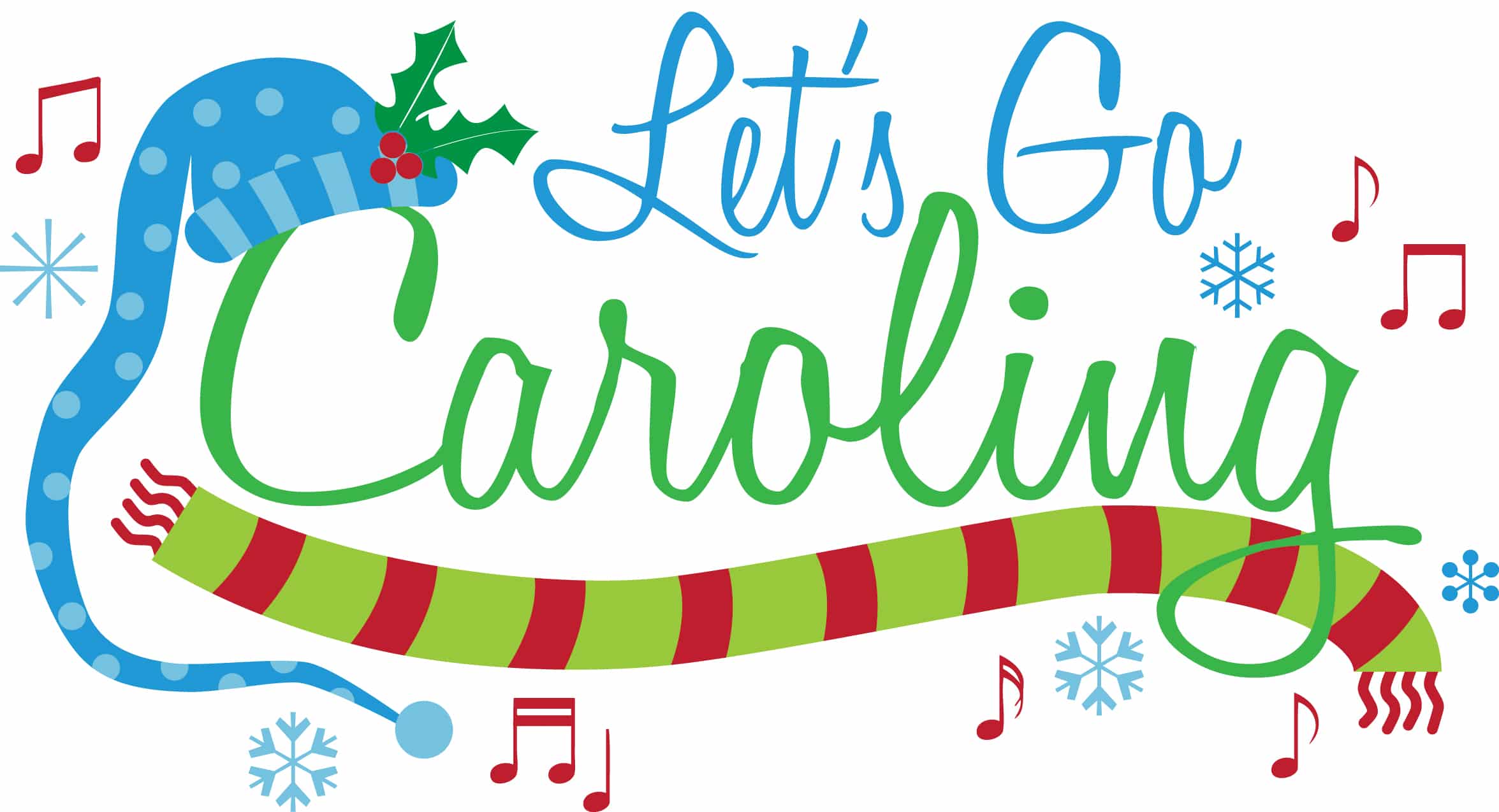 One of the best activities my troop loved to participate in each year was Christmas caroling. We sometimes went door to door, went to nursing homes, or we set a date for a Christmas tree lighting in the community and invited the community and sang at event. In this post I want to share a few tips for you to think about when you are planning your troops Christmas caroling event and also I included a free PDF booklet with 27 of the most popular Christmas songs you can use at your Christmas caroling event. Have fun!
Christmas Caroling Suggestions from one leader to another
Before the actual event show the girls the songs and have them pick out what they want to sing, even practice them as a group before heading out.
If your troop is large like mine, we split into a few groups and went down different sides of the street and meant at end.
If your in a cold area make sure to tell everyone to dress warm with hats gloves scarves etc, I know that seems like a obvious thing but you will be surprised how many girls will show up not prepared to be outside.
Plan for a stop for hot chocolate at a local cafe or McDonald to warm up your girls.
If you are planning to sing in a hospital or nursing home rather than being out in cold, please be sure to contact them ahead of time to get permission. While some places would love to have kids come in and sing others have strict policies that wont allow you to come in without signing waivers or talking to manager.
Don't over do it, only sing a song or two at each house, people love to get carolers but to many songs could upset people.
Songs in the FREE BOOKLET of Songs:
Away In A Manager
Deck The Halls
Did You Hear What I Hear?
Frosty The Snow Man
The First Noel
Go Tell It On The Mountain
Grandma Got Ran Over By A Reindeer
Hark! The Herald Angels Sing
Here Comes Santa Claus
Holly Jolly Christmas
Jingle Bell Rock
I Saw Mommy Kissing Santa Claus
It Is Beginning To Look A Lot Like Christmas
Jingle Bell Rock
Jingle Bells
Jolly Old Saint Nicholas
Joy To The World
Let It Snow!
Let There Be Peace On Earth
O Christmas Tree
Rudolf the Red-nosed Reindeer
Santa Claus Is Coming To Town
Silent Night
Suzy Snowflake
The Twelve Days of Christmas
Up On The House Top
We Wish You A Merry Christmas
---
Need More Games?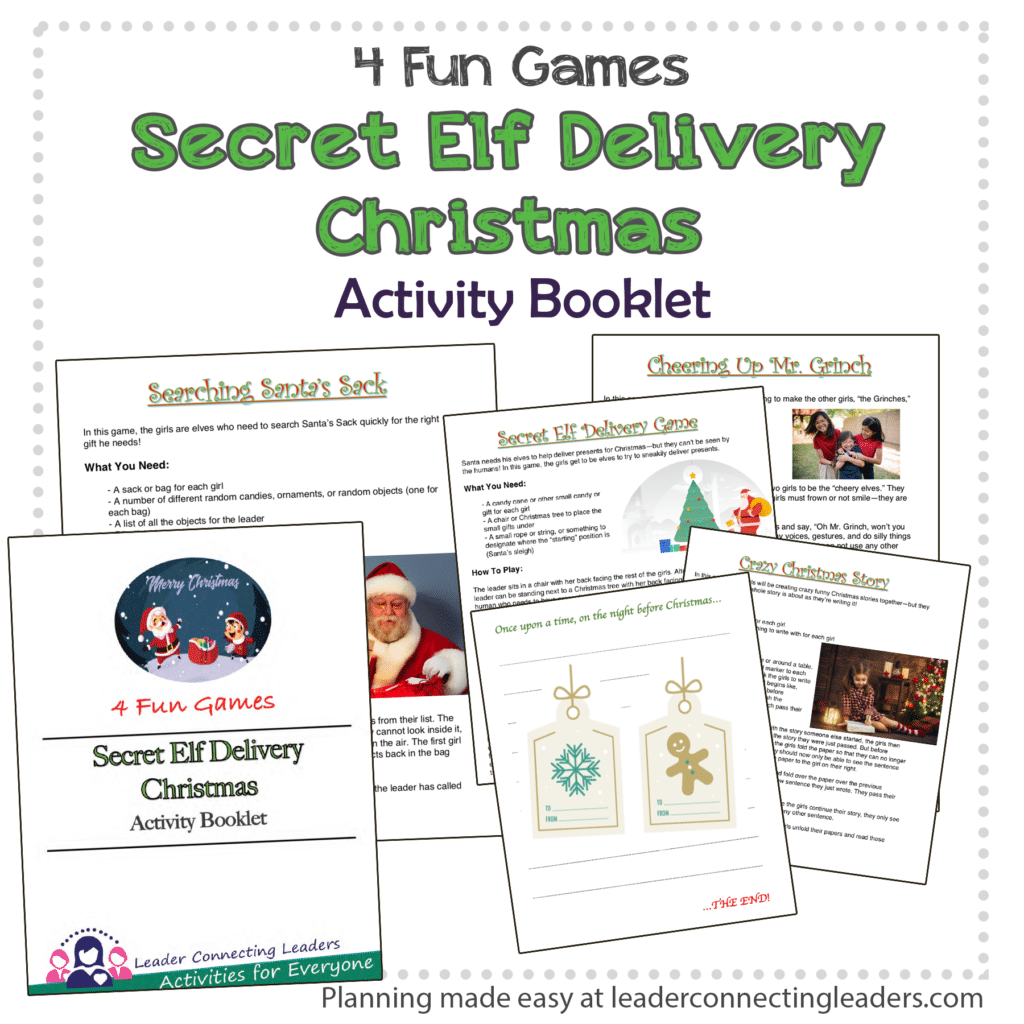 Santa loves spreading Christmas Cheer and so do his elves. In this activity booklet become Santa's elves and help search Santa's sack, deliver packages, spread Christmas cheer to the less cheery, and together write a Christmas story to share with family and friends to continue passing on the amazing Christmas Cheer Santa and his elves do every year! All you need to do is print and gather the supplies and your party is ready to go. Get your booklet here.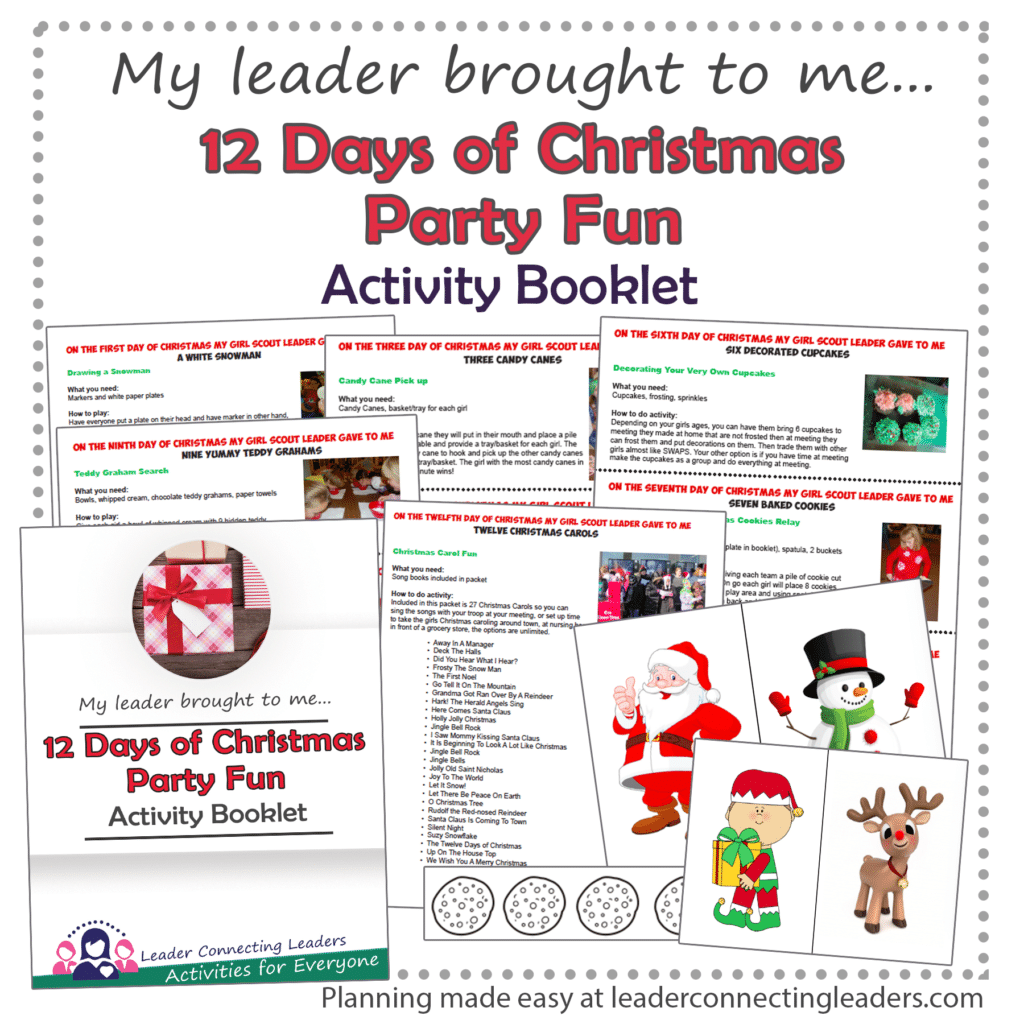 To continue on with the theme of the 12 days of Christmas use the 12 days of Christmas my leader brought to me activity booklet. Using the popular song 12 days of Christmas, each part of the song has a game or activity to go with it. For example  "On the First Day Of Christmas my leader gave to me…Three Candy Canes" and it is adaptable to every grade level so great for multi-level troops.
Plan your troops Christmas party with ease with the included 12 activities, a section with everything you need for each activity, and any additional templates required. All you need to do is print and gather the supplies and your party is ready to go. Get your booklet here.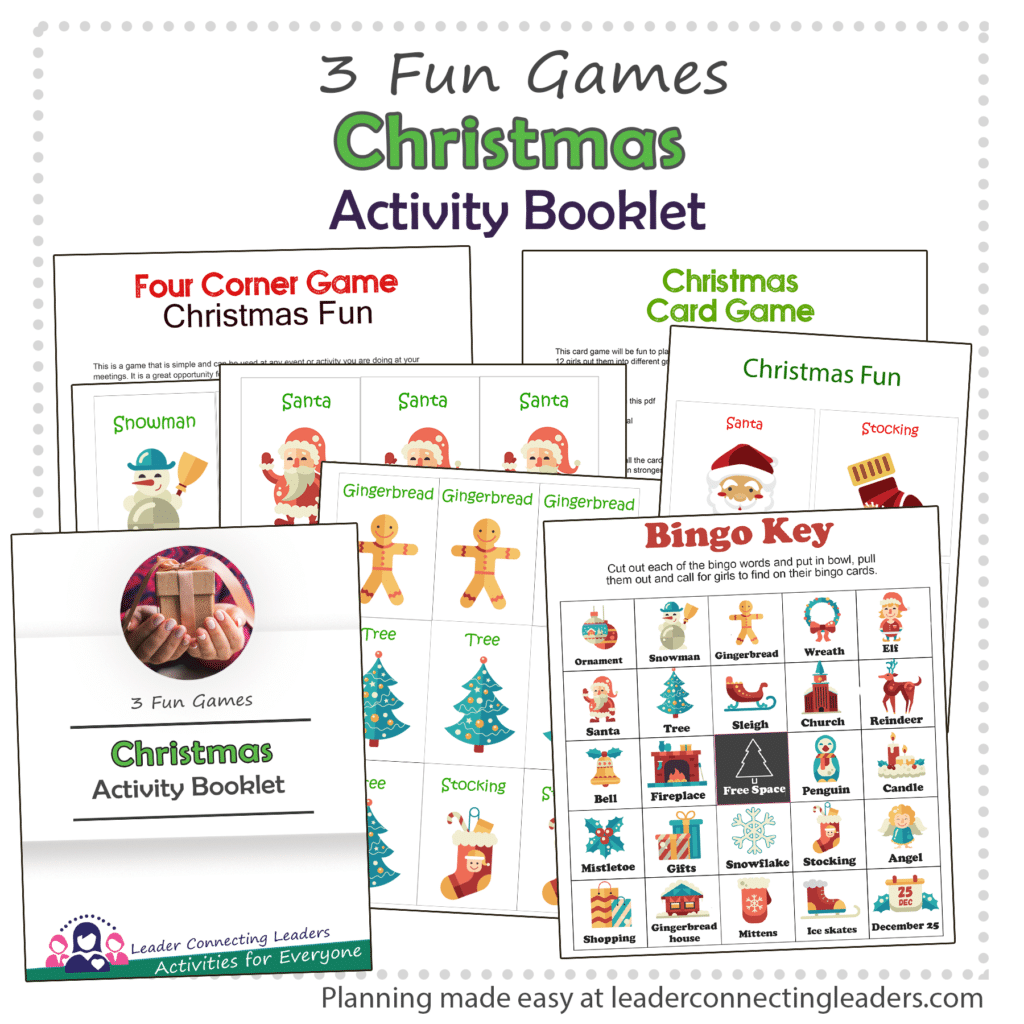 This activity booklet has 3 very fun games all focused on Christmas. First play the 4 corner game which will have your girls running from one corner to the next, while laughing and getting to know each other.  Then compete against one another to match 4 fall cards and be the fastest to win. Lastly play a game of Christmas bingo with 24 different images/words related to Christmas. Start playing with your troop now!
---
Beyond this free booklet I put together there are a number of great song books on the web you can purchase this is one of my favorites. Click Here
From one leader to another….Have a wonderful Holiday season with your Troop and Families. 
Do you need more for your party? 
Keep inspiring your girls of today to be our leaders of tomorrow!