Are you planning a international event with your troop? If you are like me I am always looking for fun ways to teach my girls more about people and countries around the world. That is why I created a airplane ride to travel around the world and visit different countries.  Today I wanted to share my script we used, and a few images for your airplane that you can print and use for your International event with your girls.
Building and Decorating your Airplane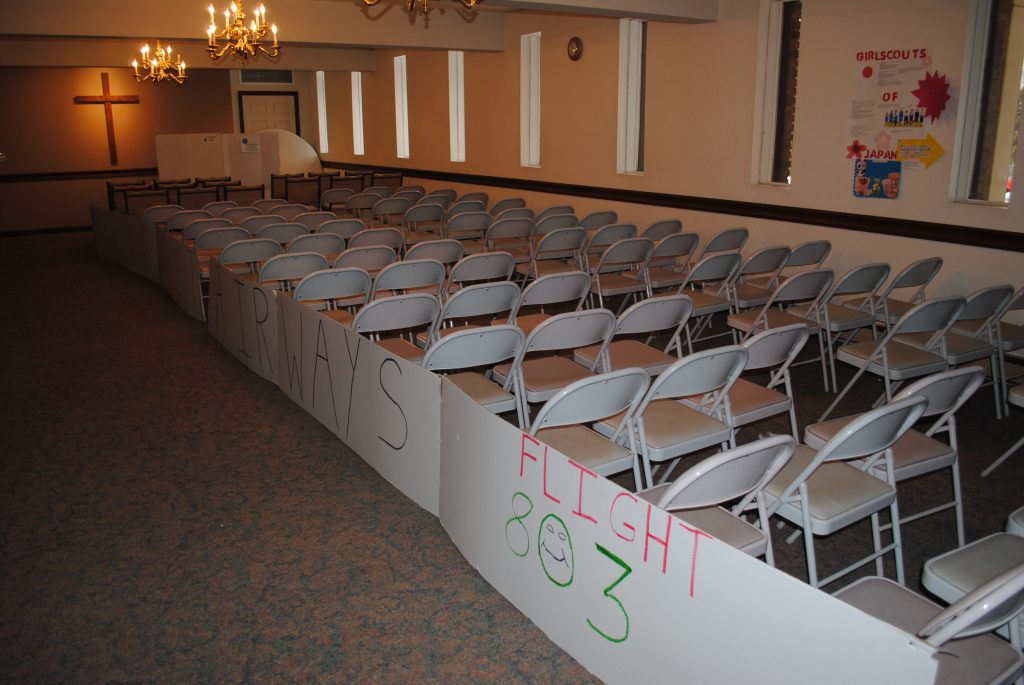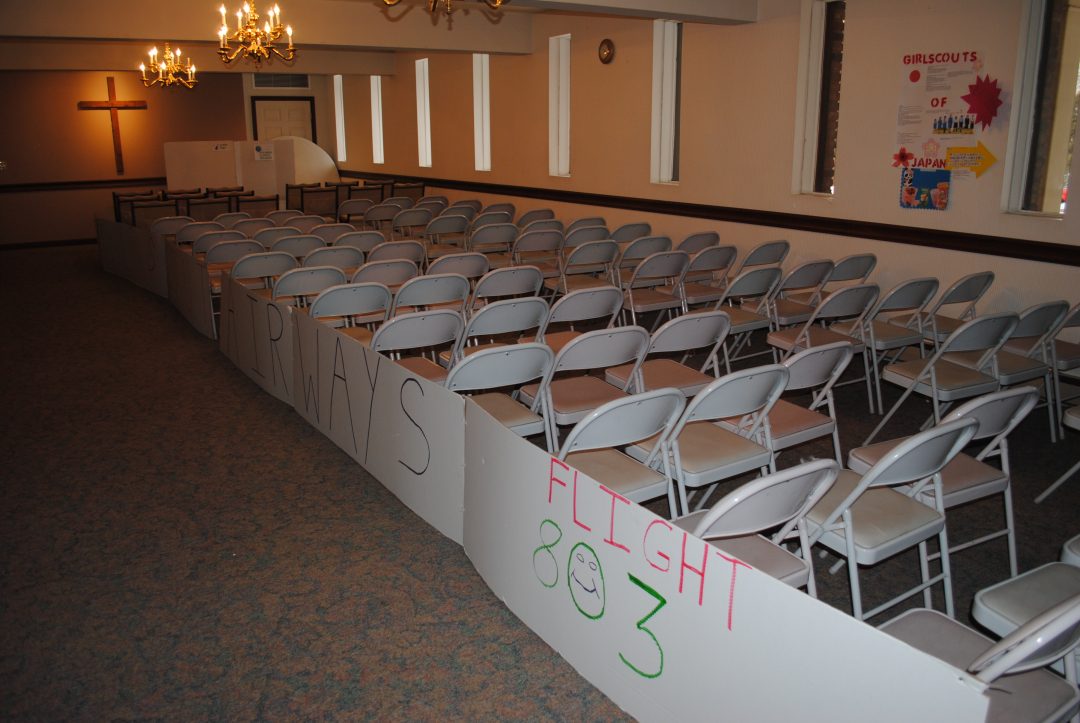 We used large pieces of cardboard, chairs, and the wall for one side of plane. We created a area in front that was hidden from girls for the Pilot to sit and read her part of script. Since we had a lot of younger girls we decided to avoid any real world plane talk, such as turbulence or all the safety things at beginning of flight, instead we changed it out with our own scouting twist read on for the exact language we used.
Script for Airplane Ride
First you will need to have a few leaders be flight attendants and a pilot. One flight attendant will read or if they are good actors have them read it over and then do improve. The other flight attendant will do the hand signals just like on a real plane ride except not the safety stuff that could scare a child who has never been on a plane.
Flight attendant: Hello and welcome to Scouting Air, flight <use your troop number or service unit number> round trip flights to <number of countries visiting> different countries in <mention continents the countries are on> please direct your attention to the flight attendant who will demonstrate the safety features of this air craft. This aircraft is equipped with 2 exits; one at the front of the airplane and one in the rear. Please take a moment to locate the exit nearest you realizing that the closest exit may be behind you.
In the event of an emergency, please be a sister to every girl and exit the aircraft in a safe and orderly fashion. Up here at the front of the plane you will see the Quit Sign. When the Quiet sign is in use everyone must be quiet and listen to person speaking. Due to the short duration of the flight, we ask that you remain seated at all times. At this time please make sure that your bags are on the floor as we prepare for take off.
PILOT: This is your captain. Welcome aboard flight <use your troop number or service unit number> bound for <continent traveling to>. We will be cruising at an altitude of  30,000 feet. We will be arriving at the International Airport in approximately 10 minutes. Please sit back and enjoy the flight and in flight entertainment.
During flight we handed out water, we actually had a cart at location so we could roll it down isle just like on a real plane. You could also hand out snacks.
THIS will be different for everyone:
For our event we were lucky enough to have a foreign exchange student come in from India to share some details about her country with our girls. A very cute thing that happened during our flight, the foreign exchange student wore a traditional outfit from her country. when she asked the girls if they had any questions, one girl  asked if she was a princess back home, because the outfit was so beautiful.  There are many different things you could do during the flight maybe sing songs with the girls or teach them something unique about countries they are going to visit during day.
Another idea during the flight is to do trivia question related to country you are going to visit. I found a great series on Amazon for 9 different countries. The books have 500 random trivia questions about the countries. Check them out here.
Before exiting flight – EXPLAIN RULES AND PLANS FOR DAY this will vary depending on what your plans are. After explaining rules say something to this effect to give pilot cue to say her line. "We should be arriving at airport very soon"
PILOT: Hello and welcome to <continent visiting> where the current temperature is <find out temperature in area> degrees. On behalf of the flight crew I would like to thank you for choosing Scouting Air and we will see you again on your next flight. Before leaving make sure you have all your carry-on items, and exit to your right enjoy your visit in <list country or countries they will be visiting>
Before You Go…
Here are few other around the world ideas I have shared in the past that may be great for your event as well if you are doing more than just Australia.
Here are some great ideas for International Fun Patches
If you are looking for interesting fun patch to put on the back of your girls vest, a great website called Making Friends has a pile of different kind of fun patches, some are specific for the year, but they also have a lot that are specific to the country you may be focusing on for your troops International event. Click here to browse the fun patch collection
Around the World Printable Activity Booklets
Enjoy every minute being a leader and continue to inspire your girls!