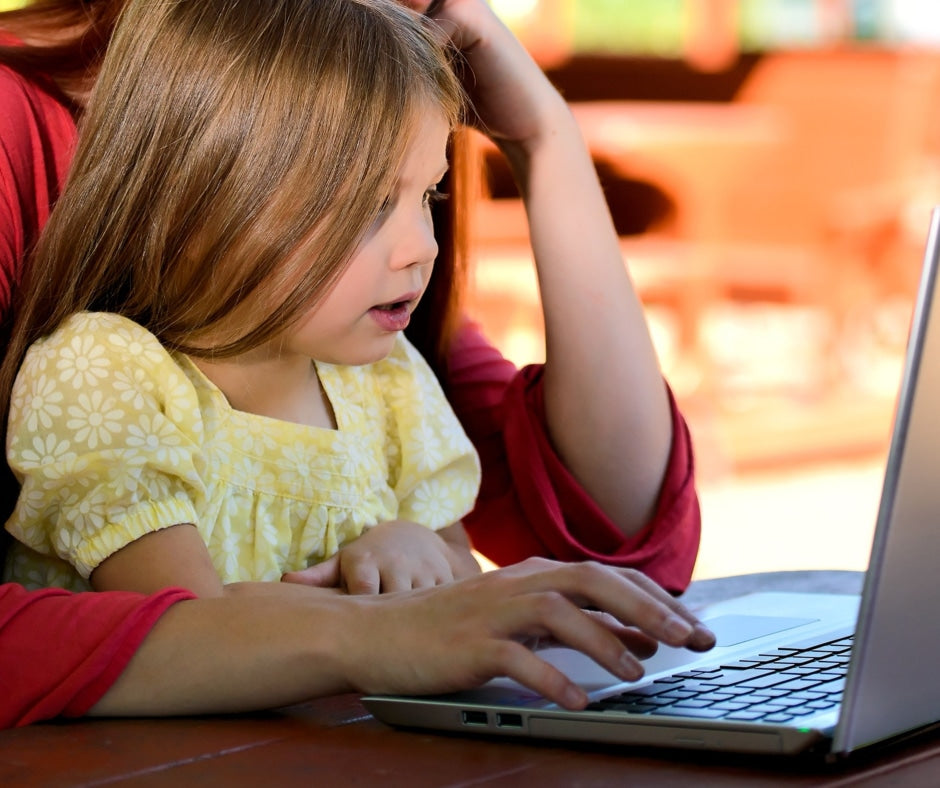 Have your girls ever been interested in learning more about being safe when on the web? Then it is time to explore more about technology and how to use cybersecurity to be safe online. Use some of these activities below to get you started!
Cybersecurity Basics Activity Booklet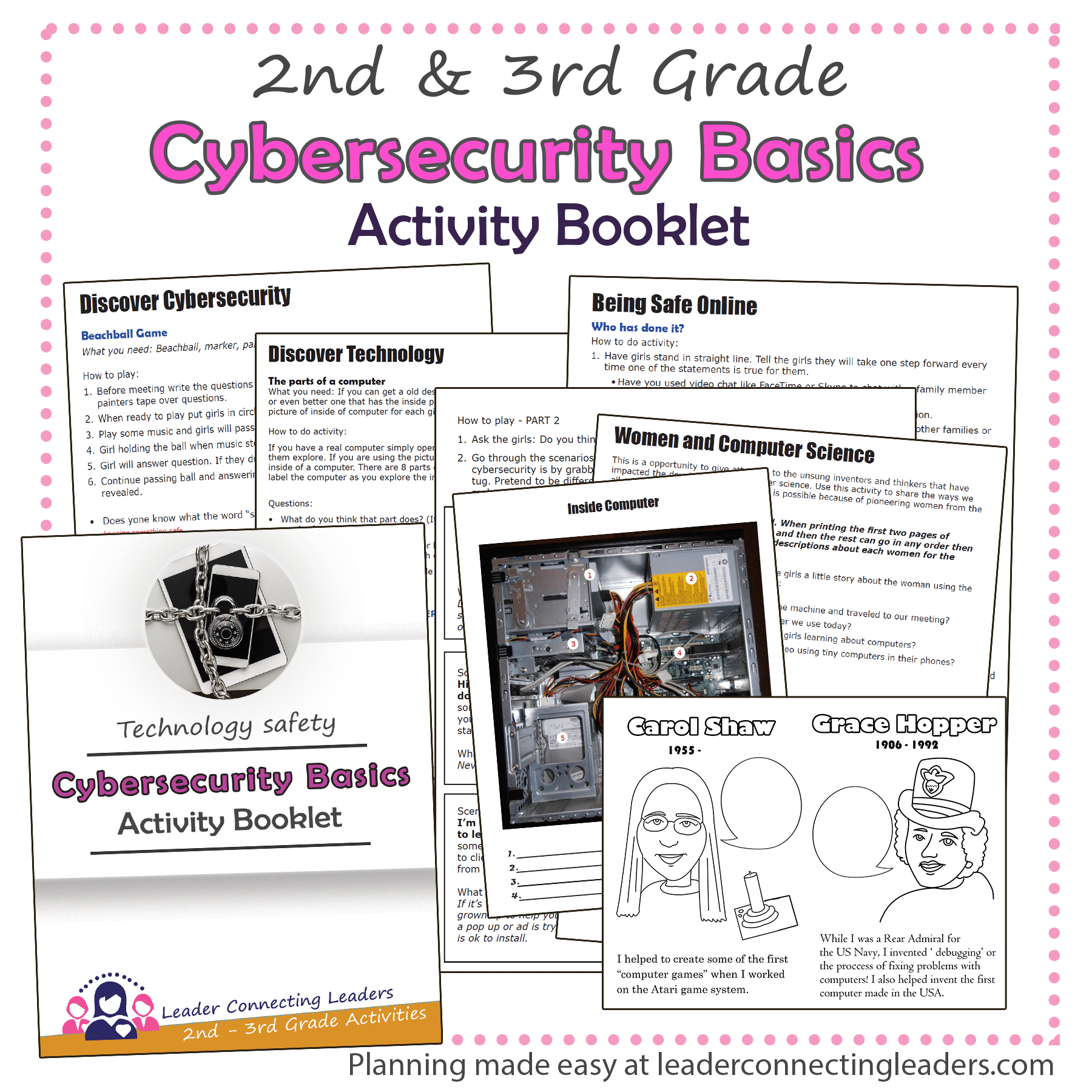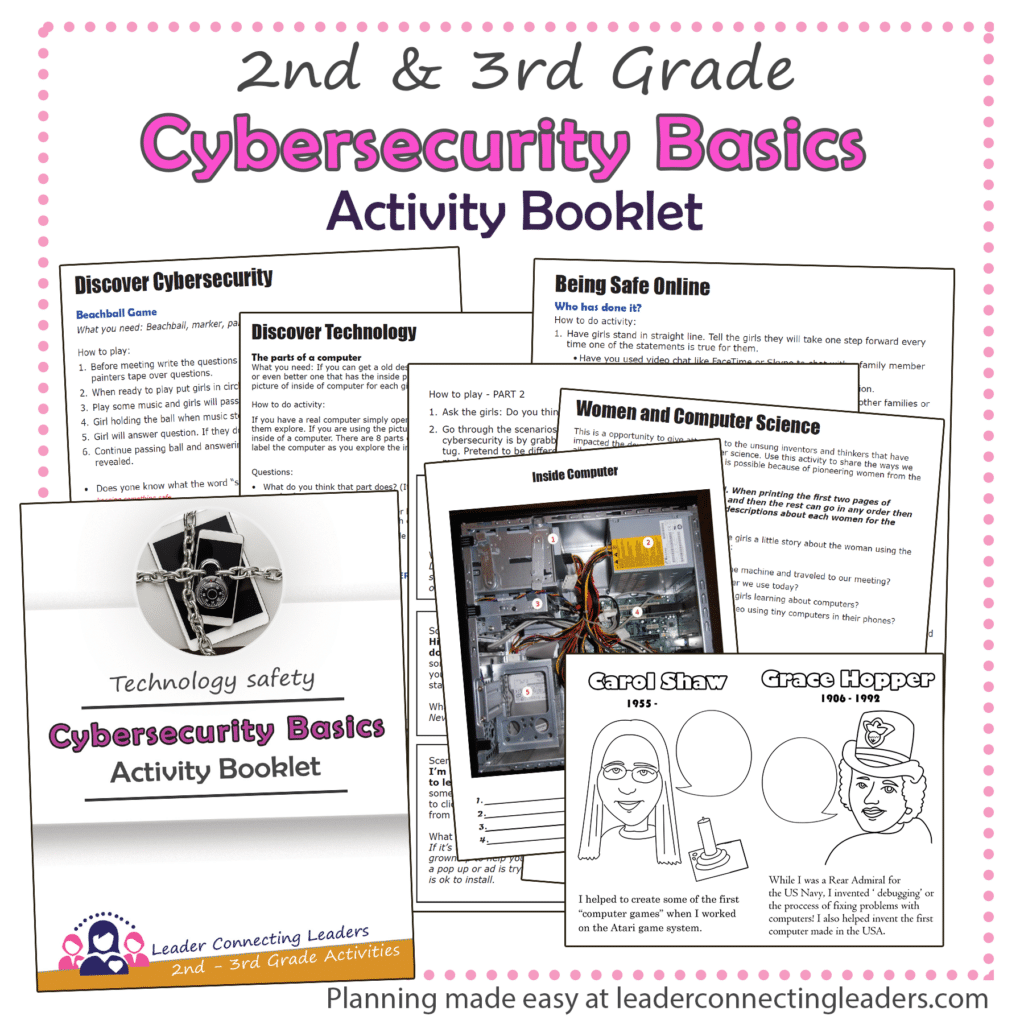 Before jumping into some ideas, do you want to skip all the planning? If so, use the Cybersecurity Basics Activity Booklet with fun games and exercises that teach girls how to use cybersecurity to be safe online. These activities include learning more about the inside of a computer, understanding what cyber security means, and exploring women in history that had a impact on computer science.  With step-by-step activities, you can't ask for an easier way to run your meeting. Learn more about this activity booklet and get yours today!
Be sure to also checkout these other STEM programs for your girls:
Other Fun Cybersecurity Basic Activities
Watch this Video About Cybersecurity
This 5 min video explains how the Internet is fundamentally insecure. However, there are simple things you can do to protect yourself and your information.  . After watching, discuss:
Does anyone know what the word "security" means? (keeping something safe)
Who knows what the word "cyber" means? (it means using a computer to connect or things that are related to the internet)
So what do we think "cybersecurity" means? (keeping things safe on the internet or on computers)
Does anyone every use a computer at home?
Why do you think it's important to stay safe when we're doing all those things?
Cybersecurity Online Challenge
Take cybersecurity into your own hands. This website will give your girls a chance to defend a company that is the target of increasingly sophisticated cyber attacks. Your task is to strengthen your cyber defenses and thwart the attackers by completing a series of cybersecurity challenges. You'll crack passwords, craft code, and defeat malicious hackers. Play the game here.
Password Protection
It is important that when you go on the web you have secure passwords. When you make your password make sure it is strong and hard to guess. But how can we help girls create better passwords and actually remember them?  Use this worksheet to help girls come up with a very secure password.
Build a computer and discover how it works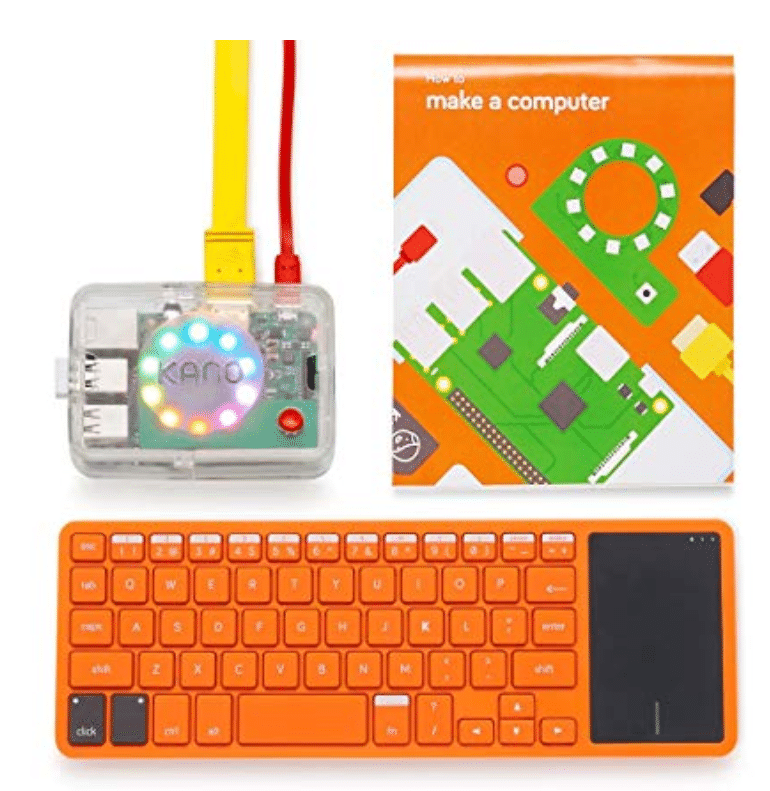 The Kano computer kit will allow your girls to build their very own computer and discover more about how it works. Once built they can enjoy learning to code with 100+ step-by-step creative challenges. Make art, games, music and more.
In the Cybersecurity Basics Activity Booklet, we include step-by-step instructions on how to stay safe online.