We all know that wonderful feeling of bringing home a box of cookies during Girl Scout cookie season. Whether your favorite cookie is Thin Mints, Peanut Butter Patties, or the year's brand new type of cookie, these delicious treats are totally life-changing.
If you're a Girl Scout troop leader, you have probably tried all sorts of ways to win at cookie sales. Setting up a folding table at your local grocery store isn't the only way to succeed! Not only do I love themed parties, I love the idea of fun themed cookie booths to draw people in and encourage them to buy from you.
Now, this doesn't have to be expensive if you apply your creativity! You can talk to your scouts about what themes they might already have props or costume items for. That means that all it takes is a little creativity and elbow grease to make your cookie booth exciting and memorable for scouts and customers alike!
Without further ado, here's a list of theme ideas you could try out to make your own cookie business more exciting and woo potential customers.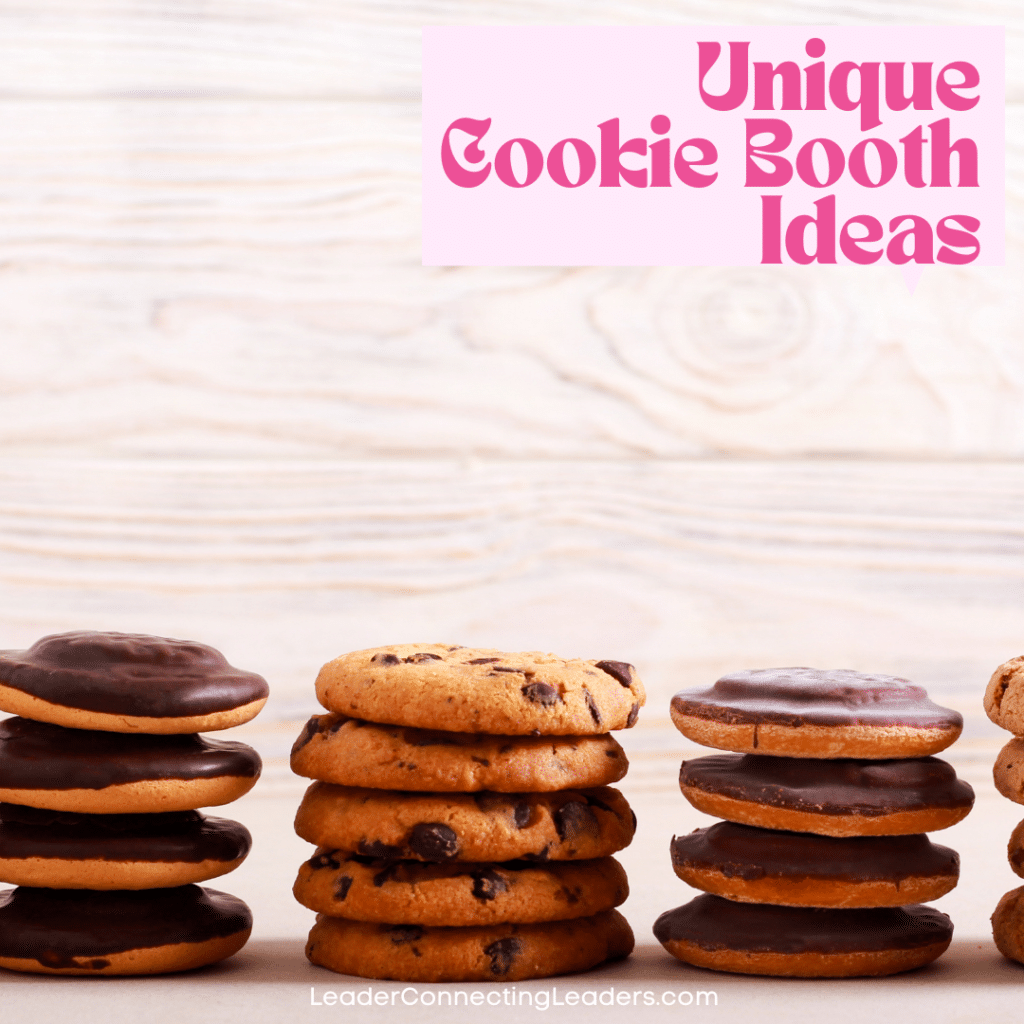 Wild West
Saddle up for the ride of a lifetime! If you'd like to boost your Girl Scout cookie booth sales, consider a Wild West theme. If any of your girls have anything with a lot of denim, fringe, cowgirl hats or boots, they can dress up as cowgirls and bring in customers who might not stop by otherwise.
Superheroes
A great way to make your boxes of cookies fly off the shelves is by bringing in a super theme! You can win the attention of potential cookie customers with even the silliest things like capes, superhero props, and comic book-style poster board signs that say things like "Pow!" and "Slam!" If any of your girls have costumes like Spiderman, Wonder Woman, or other superheroes, you can send them out with signs to catch people's attention and draw them in.
The High Seas
Seas the day by turning your car washes, grocery stores, church parking lots, or other cookie booth location into a ship on the high seas! Whether you realize it or not, pirate costumes are some of the easiest to cobble together. Grab some black fabric and white paint markers to make pirate flags, wear eye patches and bandanas, and scatter golden coins all over the table. Just make sure your cash box doesn't get mixed up with the fake money!
Cheerleading
"Three cheers for Girl Scout Cookies!" A fun and lighthearted cheerleading theme can make your cookie boxes sell like hot cakes. If any of your girls are cheerleaders or happen to have cheerleading costumes, they can wear those uniforms. If they don't, you can give your girls pom poms and send them out to conduct cheers to attract cookie fans to your booth. This idea works for older girls and younger girls, and it's super simple. Any age of cookie sellers can latch onto this theme and become top sellers!
Business
At its core, Girl Scouts is an entrepreneurial program. One creative way to grab people's attention is to take the entrepreneur idea very seriously. Have each girl scout wear some sort of professional attire. Even if they're wearing their parents' oversized clothes, it can be super cute. You can hand out business cards to help people place cookie orders, design thermometer-style troop goal poster boards, wear pencils behind your ears, and make your signs on white boards. Many adults want to support their local girl scouts, and a business theme is adorable, yet serious. It's a great way to bring in people who'd like to support their local troop– AKA the future business leaders of America.
Games
Level up your cookie booths' sales with a fun gamified theme! Whether you prefer a video game theme like Pac Man or a board game theme like Monopoly, you can create a fun design with easy poster board cutouts and themed costumes. For example, you could cut out little colored poster board ghosts with googly eyes to use as signs for a Pac-Man theme, or have Monopoly money all around the booth. I guarantee none of your customers will have seen anything like it, and you will get rewarded for your creativity.
Cookies
Sometimes, the right theme is right under your nose. Why not put a creative spin on your cookie booths like dressing up as a package of Girl Scout cookies? This one can be a bit harder to carry out because cookie costumes aren't as common, but there are lots of ways you could do it without breaking the bank. You could feature girls dressed up as cookies by having them wear tan shirts and putting black poster board circles that look like chocolate chips on their shirts. You don't need to take your cookie booths super seriously to thrive in your local communities.
I hope these Girl Scout cookie booth ideas were super helpful for you as you decide how to make your own cookie booths unique and exciting. I've found that these themes can transform the potential drudgery of cookie sales into amazing experiences that everyone will enjoy participating in. It's even easier for you to carry them out if you have a great group of parents to help out, from brainstorming to collecting themed items to designing the booth to participating in your booth time. It's a great opportunity to help make your troop into a bonding exercise with lifelong memories.
If you'd like more specific ideas about how to boost your cookie sales, check out my post about how to run a marathon cookie booth.
Enjoy every minute being a leader and continue to inspire your girls!
Purchase this wonderful illustrated book from Amazon.