If your looking for ideas to make your meeting more fun while teaching girls what makes up our Government from the inside out, you have come to the right place. Using some of these activities below they will learn everything from being a citizen and what makes our government tick.
Below are a few ideas to get you started.
Inside Government Activity Booklet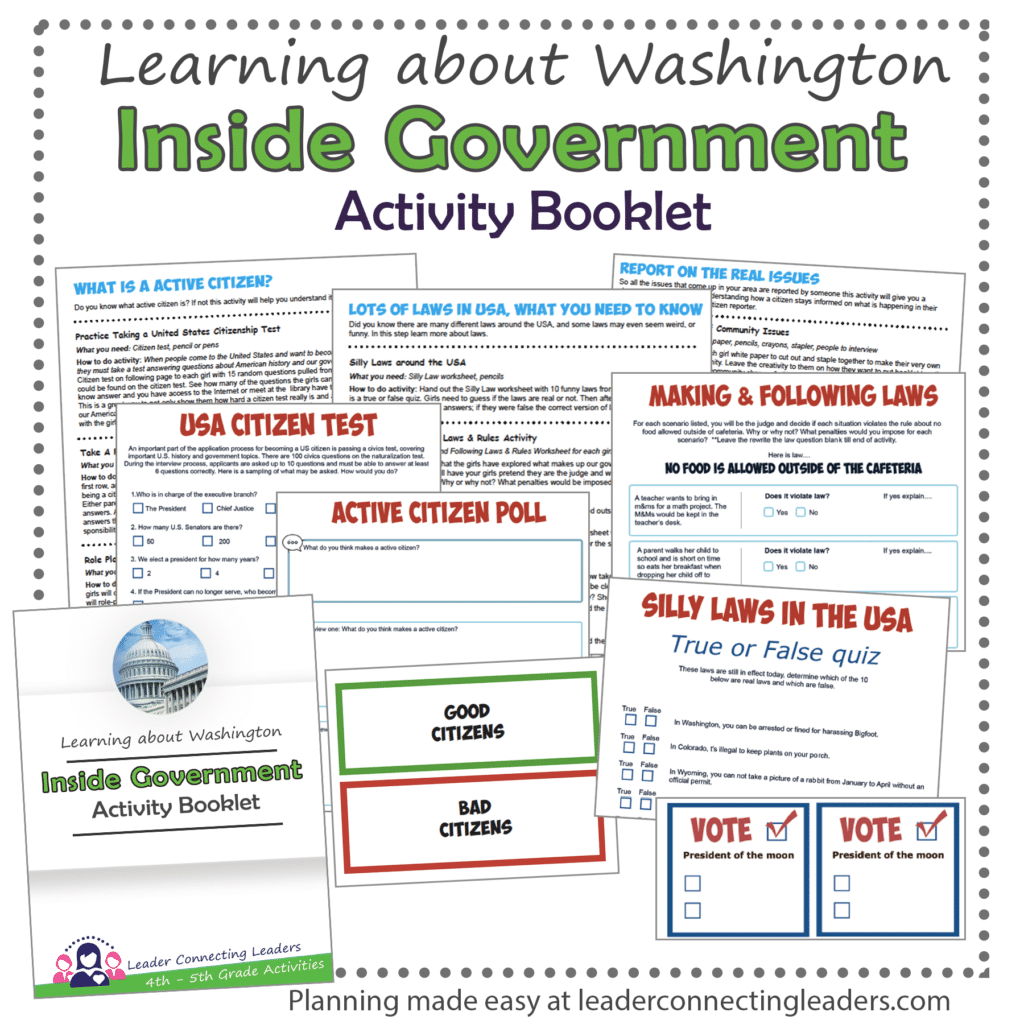 Before jumping into a few ideas, do you want to skip all the planning? If so, use this Activity Booklet which will take your girls through a number of activities teaching them more about our Government from the inside out. They will learn more about how to be more of an active citizen, dig into what makes up our government, uncover what laws are and learn about some really silly ones. Lastly they will learn how to take more of an active role in making a difference in the community by being a good citizen, being part of the local government and reporting information that is important to the citizens in your community. With a step by step activities, you can't ask for a easier way to run your meeting. Learn more and get yours today!
Be sure to also checkout these other activities your girls will love:
---
Other Fun Activities To Try
The Needs for Laws
I found this workbook on a educational site, where they are teaching students why laws and rules are so important by comparing it to a planet with no laws. The workbook has a pile of activities the girls can complete to drive home the subject of having rules and why we need them. Check out this workbook here
What is a good citizen? 
Teaching your girls what it means to be a good citizen is important. Below is a great definition of what a good citizen is. You could read this description to them and have each girl design a poster that they put together representing what a good citizen is using magazines, and other art supplies.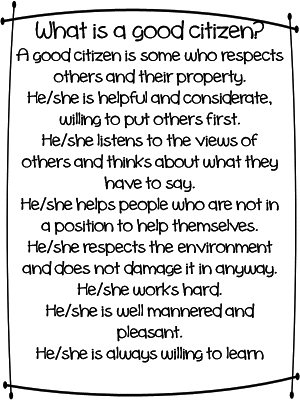 Board Game All About The Government
If you want a fun board game to play with your girls that will teach them the ins and outs of the government while having fun this is a easy to play game to bring to your meeting. The object of game is to get your citizens in positions of power while going on a trip through the nation's capital, visiting famous landmarks, monuments, art galleries and
What do we do after your girls complete the activities?
Well of course give them the badge to display proudly on their vest, they earned it!  Additionally If you are like many leaders we want to award our girls when they complete something even beyond just the patch. One great way to show achievement is with a certificate. Don't worry you don't have to make them, I found a resource that has done all the work for you and all you have to do is print them and customize the certificates with each girl's name, badge or award earned, date, and troop leader.  Editable certificates perfect for awarding girls after earning a badge.
Do You Have A Multi-Level Troop?  
I know many troops are multi-level like mine was for many years. The best way to keep everything organized is to work on similar topics at each meeting. If you want to teach your girls all there is to know about the government at any age level here are some other ideas for different ages.
More Resources For You Beyond This Site
I get asked a lot what other resources are out there on the internet for Leaders.  I have done some digging over the years and have used many of the resources myself. I compiled a list of some great companies that sell patches, programs and also other bloggers offering amazing resources that may fit your needs even better than my site did.   Checkout what I found.