During this time of year it is always a great time to learn more about our Government and memorials and statuses in Washington D.C. Right now it is difficult to travel so instead take the time to teach your girls about our government, share pictures and take a virtual tour of Washington D.C.   Use some of these ideas with your troop.
Activity Booklets to Teach Your Girls About Government
If you are looking for activities to teach your girls more about American Government, check out one of these activity booklets I put together for you and your troop.
Learn About Washington D.C. and History of Our Country
If you are looking for information to share with your girls during a virtual meeting then here is some information about four of the most famous and historical memorials in Washington D.C. Share pictures or video and talk about the memorial, take a virtual tour.
When you are able to visit Washington D.C., you are inevitably going to be surrounded by the history of our country and memorials that enable us to appreciate our past. There are many different sites to visit, each representing a different time and age of the United States. If you have the time, try and visit all of them but if you only have time for a few, these four are the most famous and historical. For added fun you could explore DC Houses for Sale how does it compare to homes in your area, are they a lot more expensive, bigger, older, etc?
Thomas Jefferson Memorial

America's third president Thomas Jefferson, known for being a passionate student of architecture, has a memorial that is a favorite location to visit. The president's own unique taste has been incorporated into its design to add elements that are exceptionally beautiful. The 19th century man, and author of the Declaration of Independence, was a crucial leading figure in the early development of America. 
The circular, open-air memorial with a shallow dome and circular colonnade stands as a symbol of liberty, and with its marble steps and monumental columns, mirrors a smaller version of the iconic Roman Pantheon. Its interior walls are covered head to toe in engraved with excerpts from Thomas Jefferson's speeches, letters, and the Declaration of Independence. It also displays a bronze statue of Jefferson that is centered in the chamber on a black Minnesota granite pedestal. 
National World War II Memorial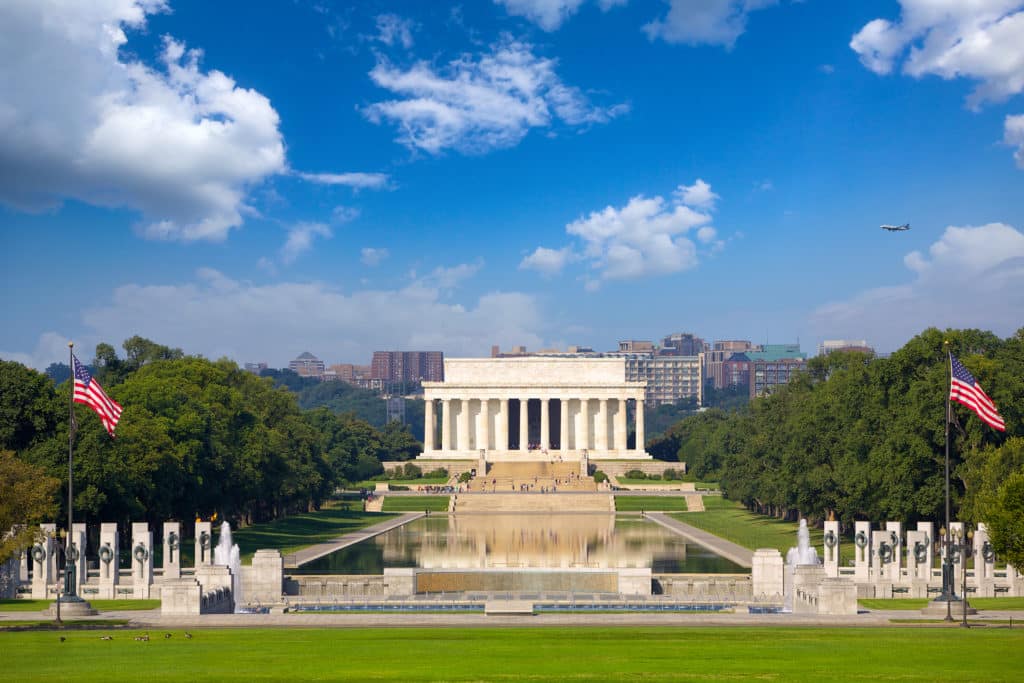 With more than 4.2 million visitors per year, the National World War II Memorial is a powerful sight to see. Honoring the 16 million men and women who served overseas, and the 400,000 who did not make it home, this memorial is a wonderful and meaningful place that is important to visit if you make it to D.C. 
Lincoln Memorial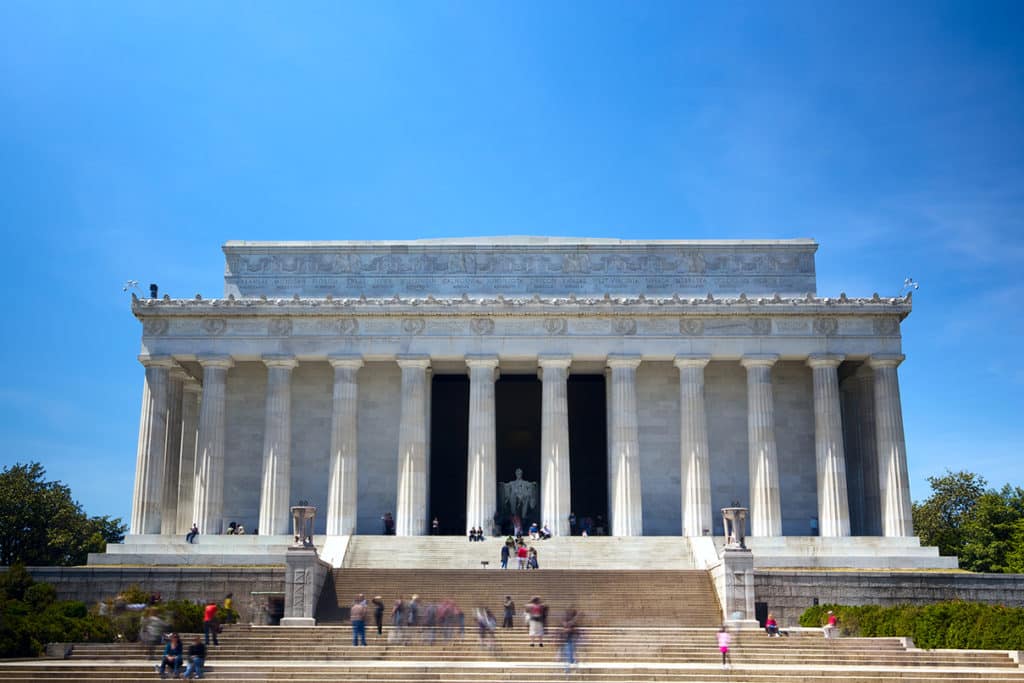 The Lincoln memorial was created in 1920 by architect Henry Bacon, designer Daniel Chester French and the Piccirilli Brothers as carvers. It is a site in which many famous speeches were given, including "The Gettysburg Address" and Martin Luther King Jr.'s "I Have a Dream" speech. The memorial has become an extremely symbolic venue, especially during the Civil Rights Movement.  The massive building is open to the public 24 hours a day and is in close proximity to many nearby memorials. The massive statue of Lincoln stands, or should I say sits, is 19 feet. 
As you stand on the top of the stairs, you can look over top of the reflecting pool and take in how much history is surrounding you. It is an incredible place to visit, and is even better during the cherry blossom season! 
Vietnam Veterans Memorial
The Vietnam Veterans Memorial is among one of many memorials in the mall, near the Lincoln Memorial. This site is especially touching because it represents a twenty year long war in which many individuals loved ones served in . It is a long, sheek wall that consists of 58,286 names of all the soldiers that lost their lives during the war. It is a place where people come to pay their respects and mourn those of lossed loved one, or just take in the unfathomable amount of lives lost.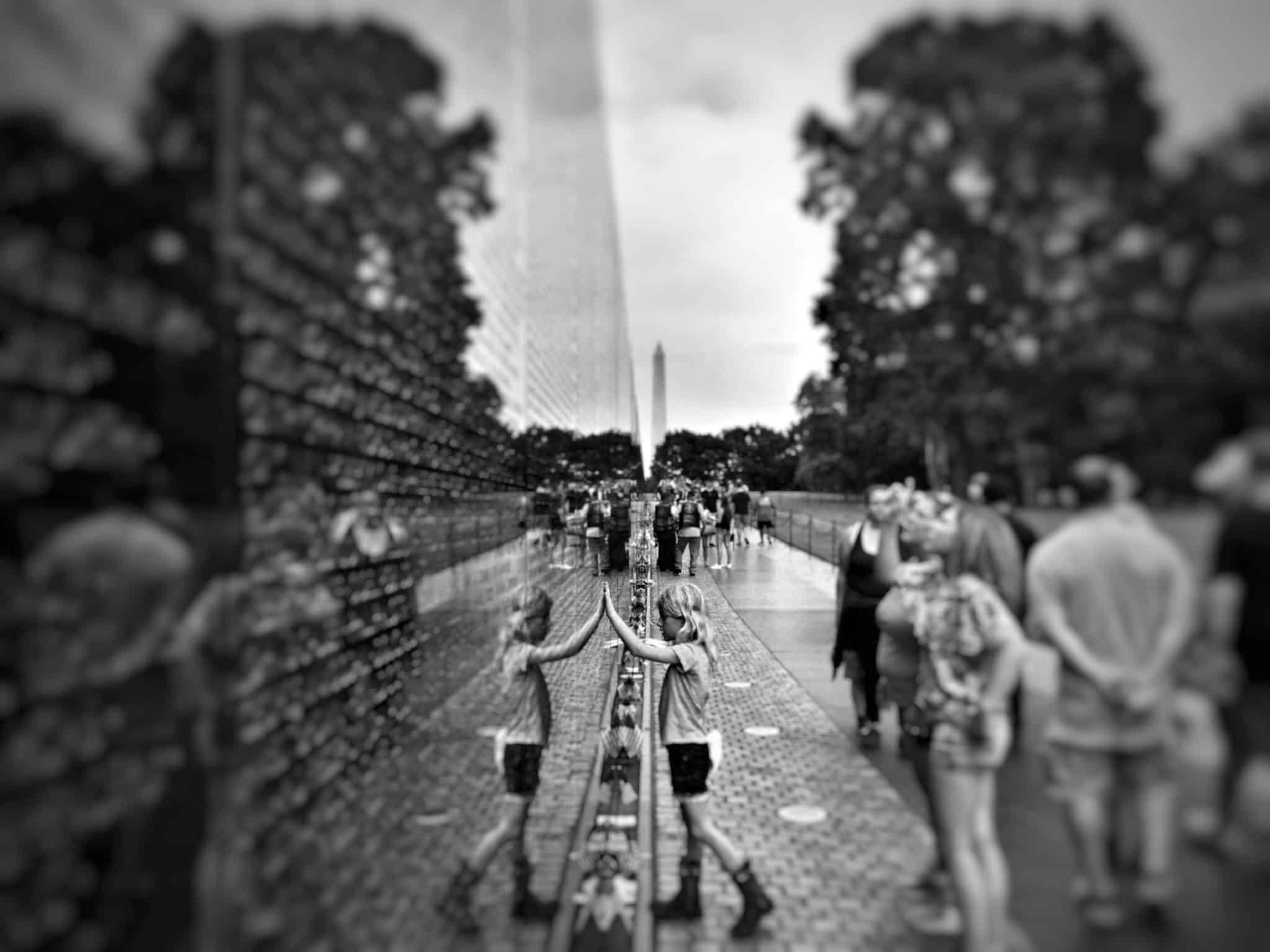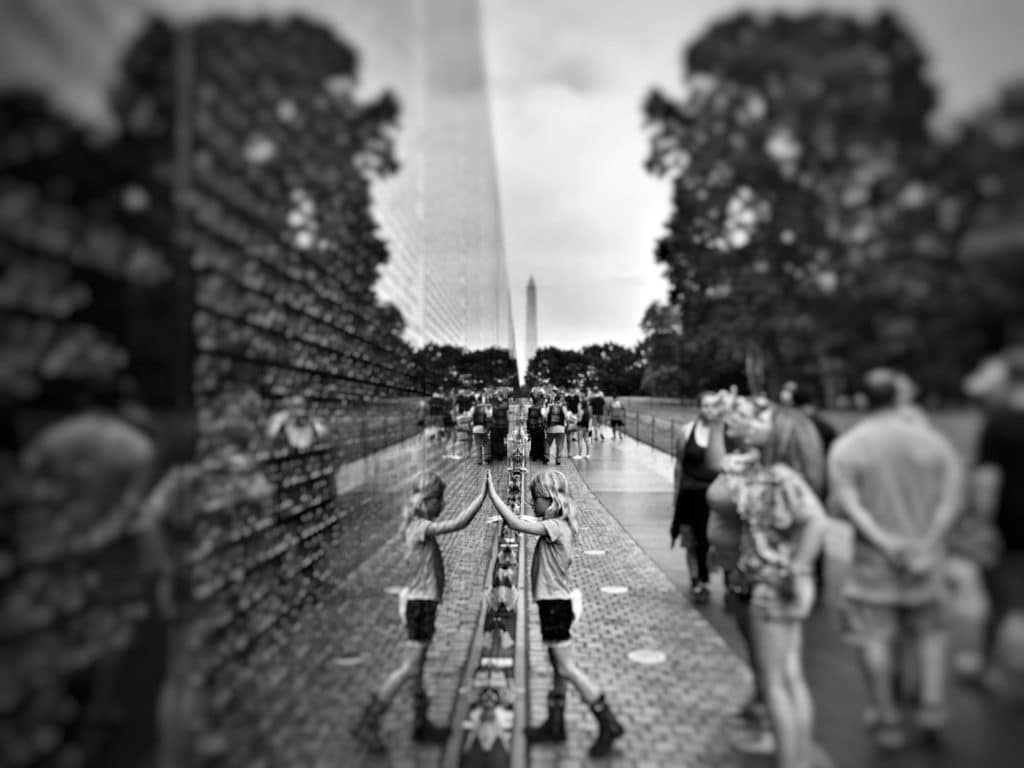 There are countless wonderful monuments and memorials to see in Washington D.C., but here are four must-see favorites! 
Do your girls know anything about the Government?
Start out by playing a fun board game. A Great Game to play is Coin Hopping Washington. Bring the spirit of Washington to your Girl Scout meeting. This board game takes you and your troop on a whirlwind trip through the nation's capital, visiting famous landmarks, monuments, art galleries and museums. The goal? Place your citizens in positions of power. Learn the concept of balance of power, Visit famous landmarks, monuments, art galleries and museums.
Enjoy every minute being a leader and continue to inspire your girls!