Have you ever wondered what the science was behind style? It is time to explore this with your girls by teaching them the science behind makeup, perfume, fashion fabrics, and skin care products. If you have no idea where to start this post will take you through a number of ideas and activities.
Science of Style Activity Booklet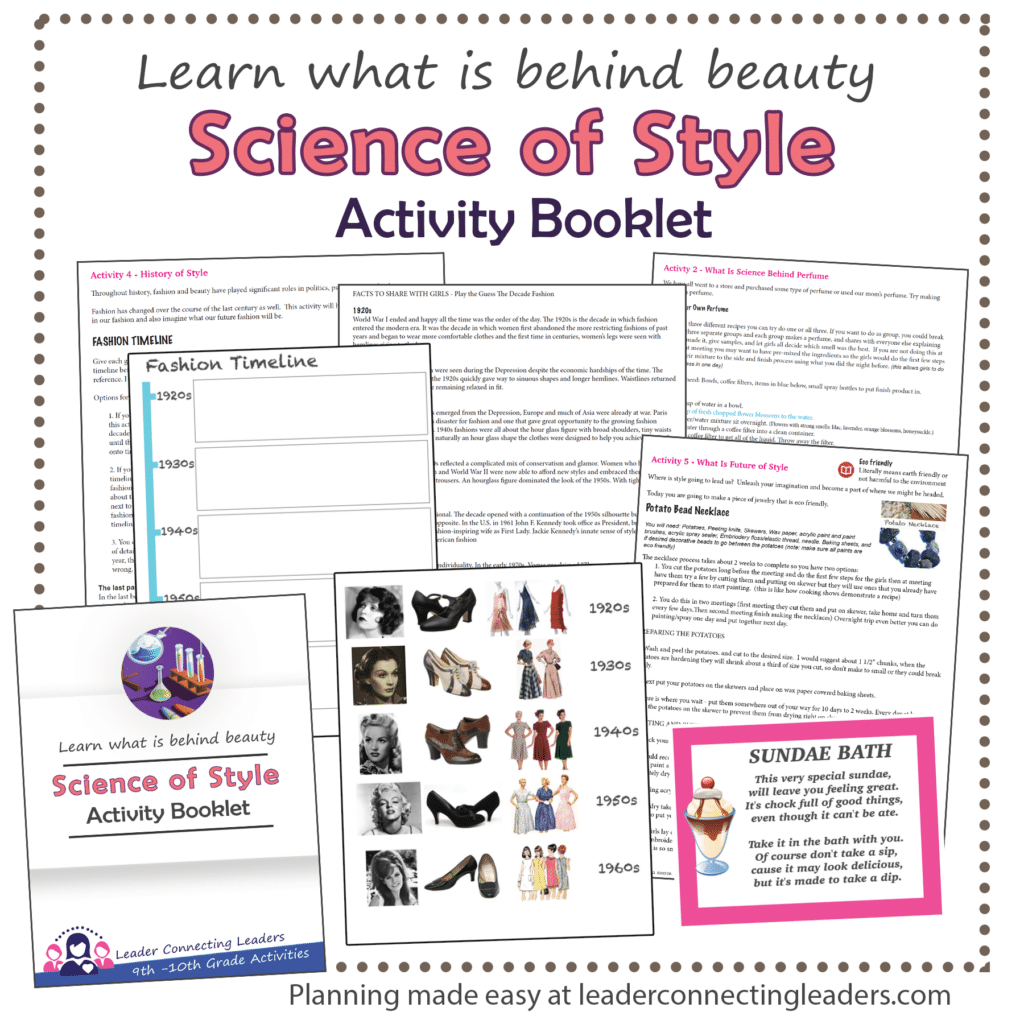 Before jumping into a few ideas, do you want to skip all the planning? If so, use this Activity Booklet to do activities, games, and worksheets to allow your girls to takeover the meeting and learn how to make their own lip gloss, and edible face mask as well as learn about women fashion all the way back to 1920.
They will learn more about which fabrics are better to keep you warm while performing a experiment, throughout the booklet you will also find additional games and activities to keep the girls moving and engaged through the process.With a step by step activities, you can't ask for a easier way to run your meeting. Learn more and get yours today!
Be sure to also checkout these other activities your girls will love:
---
Other Fun Activities To Try
What is that smell?
Things needed: Smells: perfume (up to you how many), some type of container to hold the smelly items, cotton balls