Over the years as a leader I have tried a number of different unique ways to run events and/or meetings to make it more exciting for the girls. One of the most successful additions to my troop was using scout cash. Today I will share with you how I used scout cash in my troop and give you a free download of scout cash to start something new with your troop.
How To Use Scout Cash
I started using scout cash as a fun way for girls to be more responsible. Gain more interest in participating in events, service projects, and more. Girls earned scout cash (play money) for things they do in troop.
How to Earn Scout Cash?
The girls in my troop earned it for everything they did. If they followed directions and completed what was expected (responsible what I say and Do). For a few examples when they turn all forms in on time, be on time for meetings/events, sell at a cookie booth, and both product sales or participate in the service projects.  We would also give bonuses for top sellers in both fall products and cookies.  We also had a family bonus set up, top families receive same bonuses, we felt that it isn't really being (honest and fair) that one girl can sell 200 boxes but a family of 3 would have to sell 600 boxes for each girl to get the incentive.  Our council used to take that in to account but they stopped a few years ago so we felt on troop level we should continue it.
What to do with Scout Cash?
The girls collect scout cash all year and then we have auction type event at the end of the scout year.  I pick up sale items all year long even go out on Black Friday to pick up great deals for the auction.  Other leaders if they find something at a great price they also pick up stuff.   Some girls have made like 400 dollars for all their effort while another girl may only had earned $200 for the year. We do not let the girl with $400 go up and buy everything we draw for who goes up and they can only purchase one item at a time so if that girl that has $400, (priced items from $300 and down to $1) buys something for $300 she will only have $100 left for shopping later, this teaching the girls how get the most out of their money.
Once every girl and leader (we had an adult table) got to go through once we started all over again.  Some girls bought many things because they used their money on the lower cost tables it was very interesting how the girls planned their money out ended up being educational.  The girls voted and we continued this year after year. TO make it fair for girls who did not attend we took away half of there cash so they could use it next year at the same event.
Above and Beyond Award Table
We had a above and beyond table for girls who went above what was expected. For example we asked everyone to sell 10 fall products and girls who went above that and sold 20 or more got a above and beyond ticket, perfect attendance, helping clean up without asking, helping another girl, the list goes on. We had these tickets that we handed out at each meeting.
I am not telling you that you need to bribe your girls to do a good job and live by the GS law, there are times we wouldn't even give tickets, and girls would step up and do things without being asked. We did this because just like us adults girls love incentives, earning things, getting rewarded for doing things. IT WAS JUST PLAIN FUN!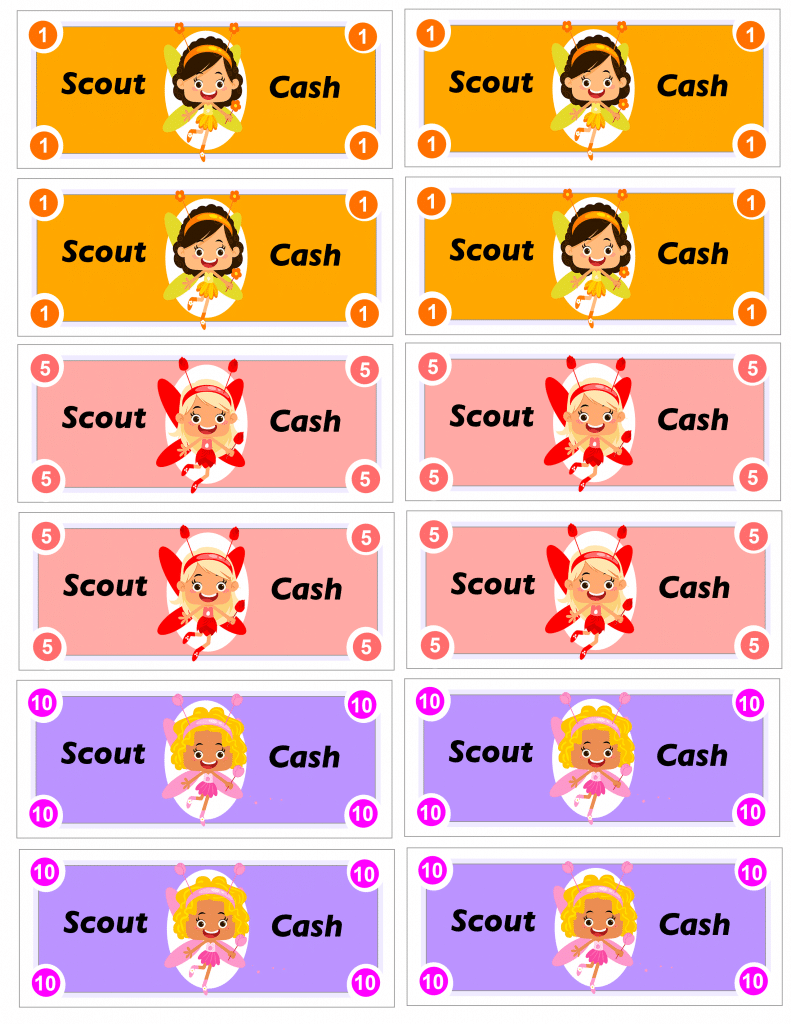 You can get your FREE Scout cash here or you can also purchase play money to use for scout cash: Pretend Dollar Bills
How do you keep track of money for each girl?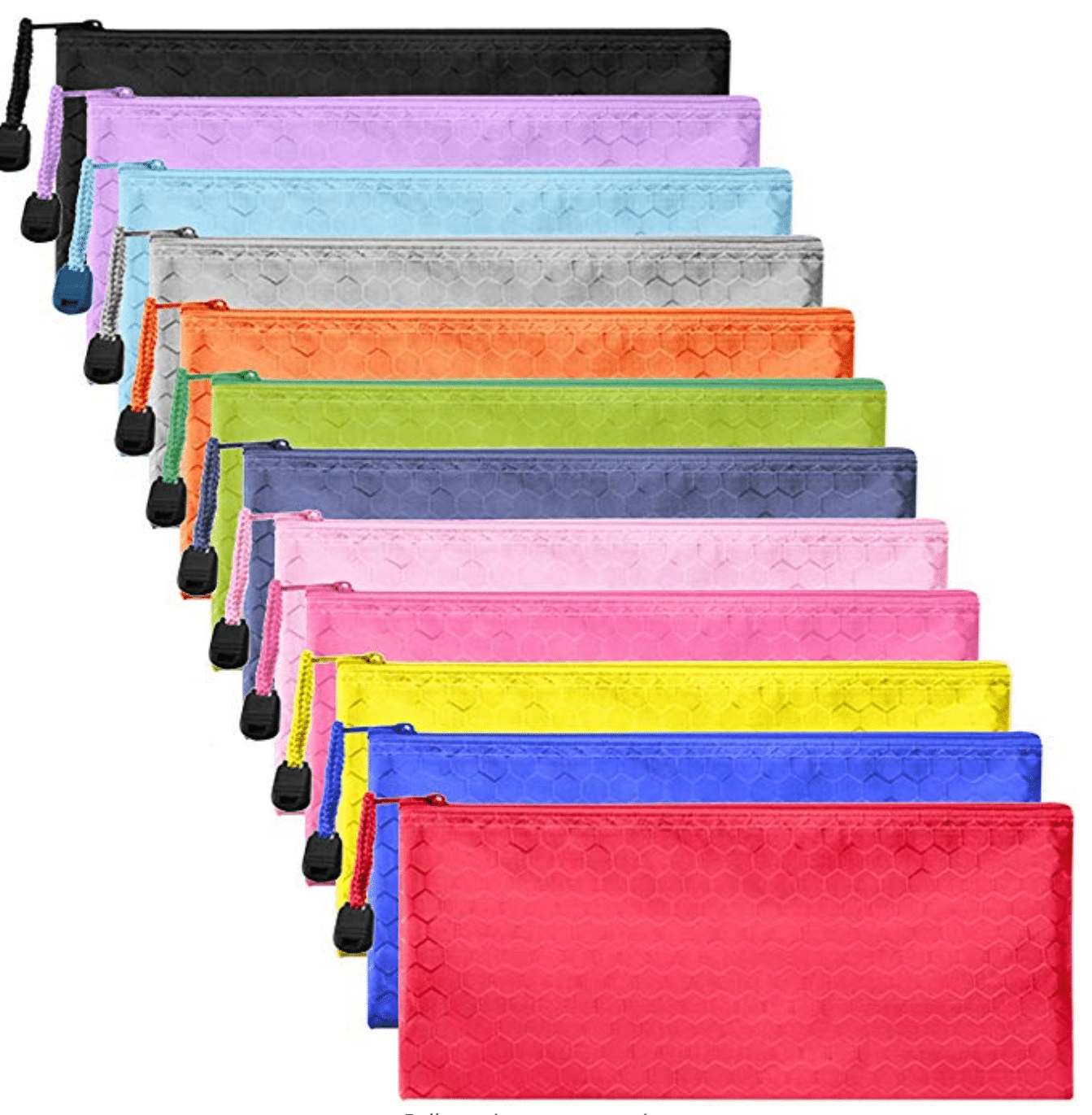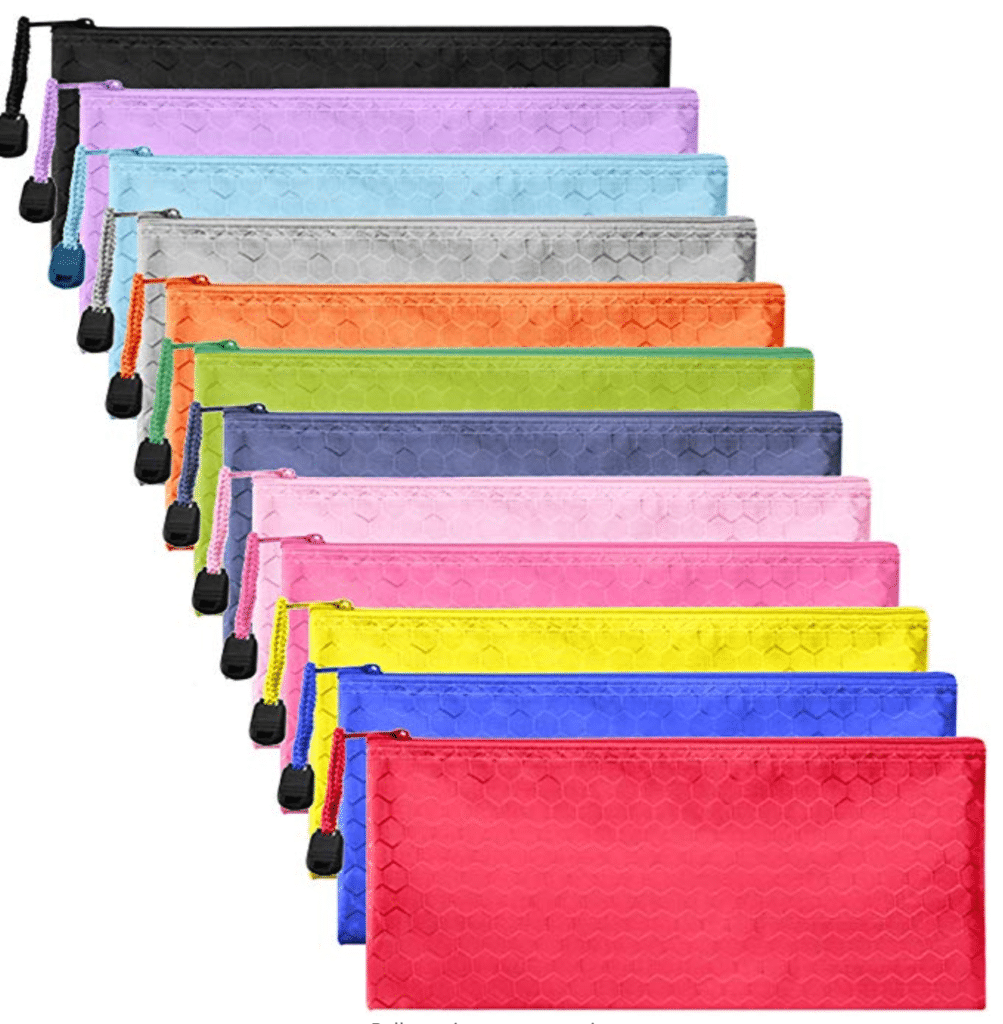 We purchased fabric pencil cases and let each girl decorate their bag at beginning of year. Then at each meeting they can pull out their case and if they earned any money we gave them at end of meeting. Each girl was responsible to put money into their case and zip it up. We didn't let them take them home rather we had a place in our storage space at meeting to keep so no one would forget to bring back. You can get a set of pencil cases here.
Beyond Scout Cash
One thing we all know as leaders we need all the help we can get to make the program fun, educational, and to help build the girl leaders of tomorrow. This post is packed full with ideas for:
Kaper Chart ideas plus a free download
How to organize your troop
Collaboration Ideas
Badge Planning Resources
World Thinking Day
Cookie Season Support
Extra Fun For Meetings
How to make your troop unique
Ceremony Ideas

Enjoy every minute being a leader and continue to inspire your girls!