If you're looking for Girl Scout volunteer opportunities, there are plenty to consider and choose from! Through troop meetings, you may have noticed your troop offers unique skills that will be better suited for particular service projects.
However, as troop leaders, it's also important to be a great role model and lead your Girl Scouts into new experiences where they can learn new skills as well. Even short-term opportunities will contribute to essential life skills such as compassion.
Girl Scout leadership experience within volunteering can also help build an even more confident self. The best part is, they will walk away with amazing new memories as well! The following suggestions are suitable for Girl Scouts of all ages!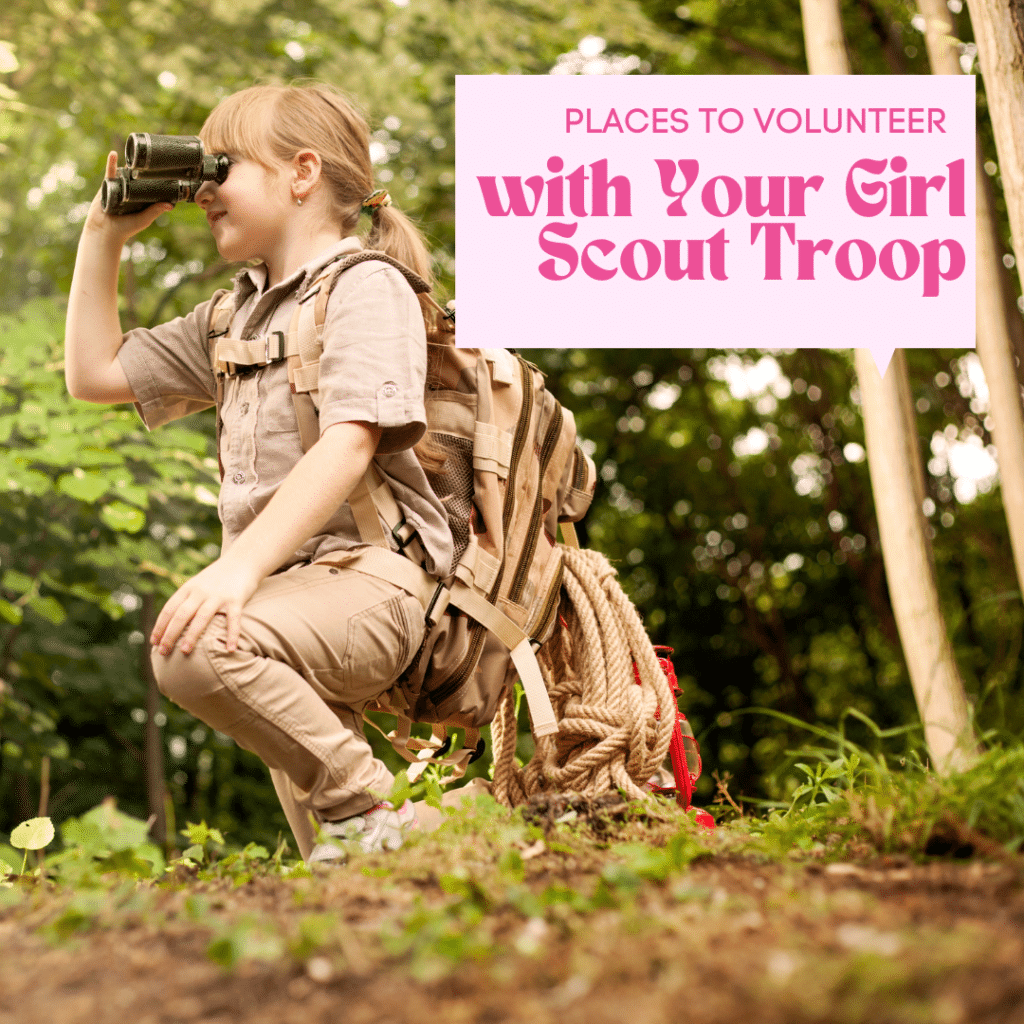 Help Feed the Hungry
Make a list of your local food banks and soup kitchens. Contact the volunteer coordinator at these locations and ask them what opportunities (if any) they offer to girl scout troops and that you have a team of volunteers eager to help. This might look like making paper bag lunches with sandwiches and fruit.
Collect Shelter Supplies
Host a food, clothing, and/or toy drive. Have your group of girls collect canned foods and other supplies from family and friends. You can also reach out to local business owners and ask if you can set up a bin to collect supplies in their establishment to help collect even more.
There are several organizations nationwide that are always seeking help with specific donations. However, you can always call your local shelter and ask what they most need.
Visit Senior Living Centers
Call your local senior living centers and ask them about volunteer opportunities. Let them know you have a young group of troop volunteers that would love to come visit with their residents. This could look like visiting many residents in a large open room, or going into individual rooms, depending on if the location has any specific restrictions.
Through open conversation and company, both residents and the scouts will get the opportunity to potentially learn new things through discussing a wide variety of topics. By the end of the visit and volunteer opportunity, they will have made a new friend and had a ton of fun! The gift of conversation offers a world of possibilities!
Local Animal Shelters
A great way to volunteer is at animal shelters. Of course, depending on the age of your girls, they may or may not be able to participate in some of the activities such as walking dogs. However, there are volunteers that go in to simply visit with the animals and to show them love.
Call your local animal shelters and see if they have opportunities like this for your scouts. If so, they will play an important role in bringing joy to lonely animals—this can make such a lasting difference in them being a step closer to them finding a forever home.
If you have any questions, support staff will be able to assist you every step of the way. Just like many animals, your girls likely have a playful sense of curiosity too—making this the perfect pair up!
Beach and Community Clean-Ups
You may or may not have a beach near you, if not, that's okay! There are plenty of local parks and other locations that likely need help with local clean-up. To find the right place for you, you can check out this EPA website! This volunteer project has limitless potential because not only are you getting to help your community, but you also will have fun outdoor experiences with your team.
This is also a project you can keep coming back to the whole year. Be sure to bring plenty of water and SPF! It's best to bring reusable water bottles as the beach doesn't need anymore plastic in its proximity!
Build and Paint a Little Free Library
You may or may not have seen Little Free Libraries in various neighborhoods. Your troop can help build and paint your own (although the building may be best in the hands of troop leaders depending on your troop level). One of the main components of a Little Free Library are books.
Have your Girl Scout volunteers bring books from home, collect books from teachers, family, and friends. Once you have your collection together and placed in your own little library, you will then be offering literacy opportunities and happiness back to your local community. To learn more about Free Little Library projects, click here.
Stay tuned for more great ideas about fun activities you and your troop can enjoy together!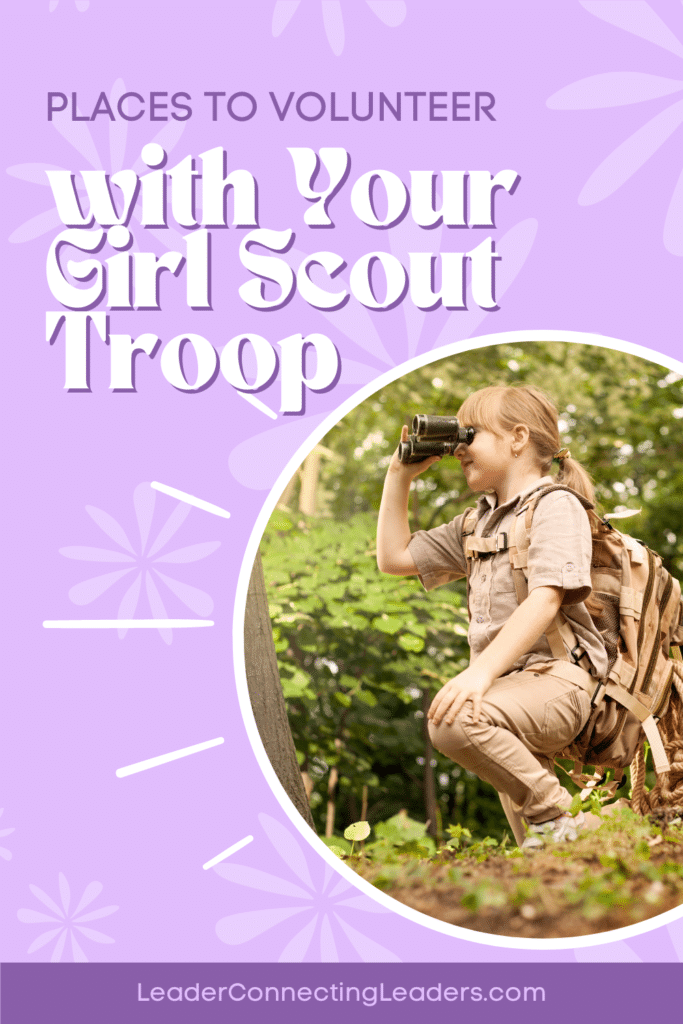 Enjoy every minute being a leader and continue to inspire your girls!
Purchase this wonderful illustrated book from Amazon.