A fun idea for a summer time party or camp out with your troop is to plan a Laser Tag event. This can include everything from the Laser activities, to some glow in the dark activities to do in the evening to neon colored fun.
**My mini disclaimer depending on organization you are part of be sure to check with councils or bylaws and make sure you are allowed to do laser tag.
Here are some ideas to get you started.
Activities & Games
No party is complete without some fun games and activities. A laser tag party doesn't require a laser blaster, but if you can get them there are a lot of creative games you can do using them.
I highly recommend getting the ArmoGear Infrared Laser Tag Blasters and Vests there is a option to get 2 or 4 in a pack. I know as leaders we can't afford the price of getting a blaster for every girl. That is why I came up with some creative games and activities that you can use the ArmoGear Laser Tag blasters and not need one for every girl.
Here is a short video I put together showing the features of the laser blasters…
Now onto the laser blaster games
Laser Battle Relay

What you need:
ArmoGear Infrared Laser Tag Blasters and Vests, cones or other objects to use as obstacles
How to play:
Put your girls into two teams. The first girl on each team will put on the vest and have the laser blaster. Depending on teams, you can have up to 4 if you have 4 blaster sets. Give each team a different color. Set up a obstacle course for the girls to run through. On go the first girl on each team must run through the obstacle course and get to other end. While running through the obstacle course they can try to hit each other with the laser blasters. Once they get over the line they must stop trying to blast each other and take off vest and run back to next person in the line. If a teams laser blaster says game over, that means they are out and will stop running until only one team is left in game. You can keep score how many times each team wins and continue to play till a team has a certain amount of wins, determined at the beginning of play time.
Laser Tag with partners protect your partner

What you need:
ArmoGear Infrared Laser Tag Blasters and Vests
How to play:
Using the laser and the vest, partner the girls up into pairs. One girl wears vest and other girl has blaster. You can set blaster to not record the blast hit and only the vest will receive it. Which means the girl with blaster must protect their partner from being hit by other teams. Continue till only one pair left.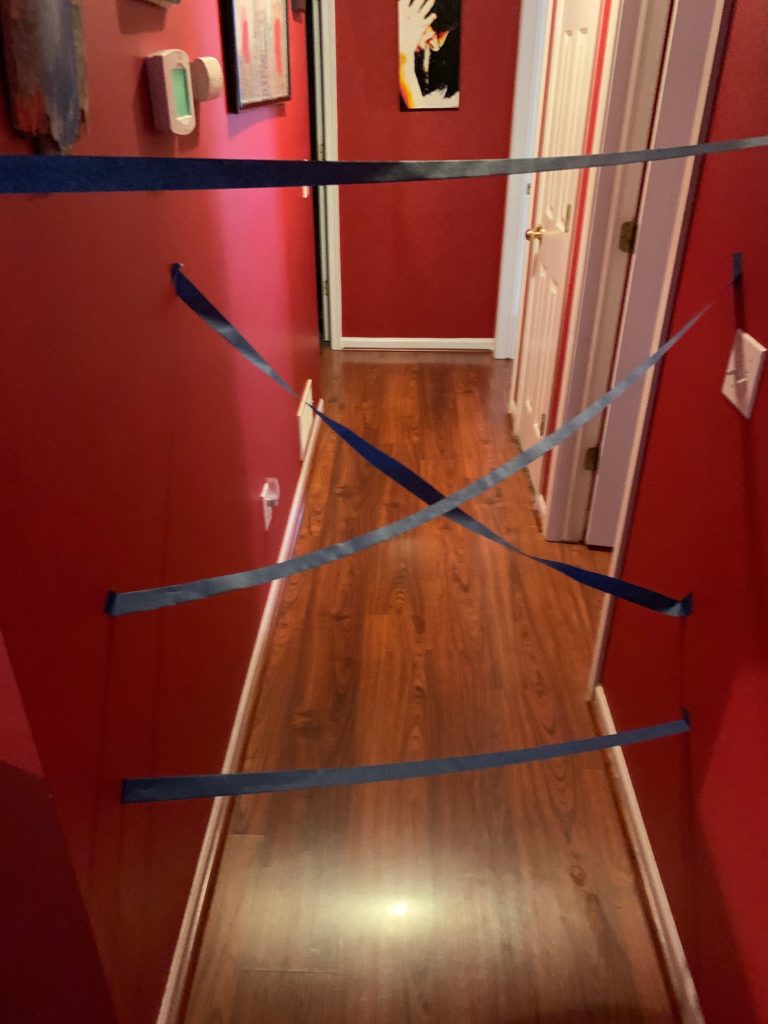 Laser Maze
What you need:
ArmoGear Infrared Laser Tag Blasters and Vests, Narrow hall or use chairs, Painters tape, timer
How to play:
Put the vests at one end of the room and set up hall way to have a lasers the girls must climb through. Give each girl a turn, time them, they must climb through the lasers and then use the blaster to clear the laser vest (9 hits) Once the laser blaster says game over stop timer. Have each girl take a turn and see who can do it the quickest.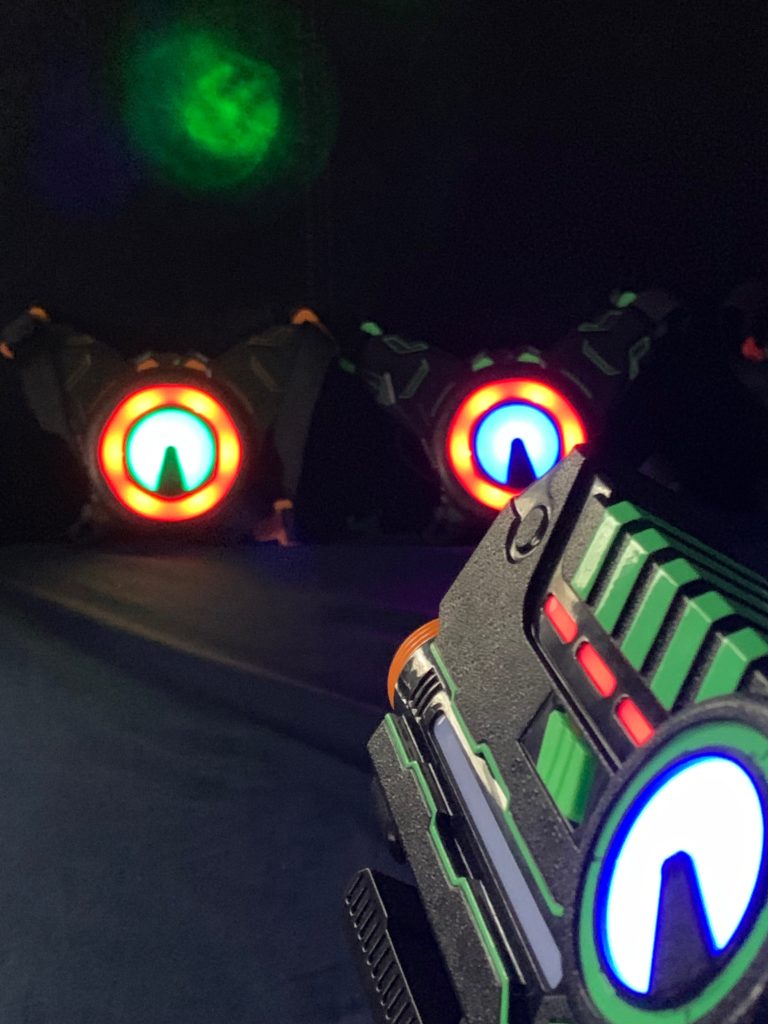 Target Practice Relay
What you need:
ArmoGear Infrared Laser Tag Blasters and Vests
How to play:
Put the vests at one end of the room setting each to a different color. Set the Laser tag blasters to match the colors on vests. Then depending on how many blasters you have play a game of target elimination. If you have 4 blasters and 4 vest then 4 girls go up against each other aiming at the vest and need to be the first to clear the target. When one of the blasters say game over then that girl wins that round. You can continue eliminating girls till your down to just 1 winner.
Beyond the Crafts and Games
Now you have the games and activities what about decorations, snacks, invitations, favors and more. If you need more ideas for this type of party. I put together a Pinterest Board with ideas all over the web that you can use as your starting point to plan the rest of the event.
Fun patches for Laser Party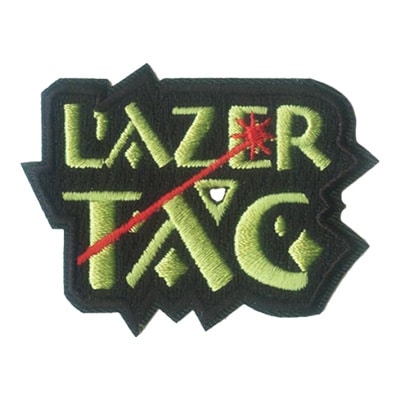 What other parties are there?
If this isn't the right kind of party for your troop make sure to check out some of the other party ideas here:
---
Party Planning Kit Printables
I am so excited to present Strawjenberry's Ultimate Party Kit! Almost everything you need to plan your troop celebration is included in this kit and can be printed at home or through your local office supply store or printer. It all starts with a personalized troop banner (two options to choose from) that includes your troop number. From there you have many different supplies to create the labels, stickers and decorations that you need.
The full color party kit includes:
One personalized banner
Personalized party invitation
Four (4) styles of placecards/treat labels, including one (1) secret bonus design
"I Love Girl Scouts" flower graphic
Fifteen (15) unique and colorful "badges" to use as stickers, cupcake toppers, or decorative elements on any number of party items
A sheet of personalized gift tags
Two (2) square backgrounds to create labels for lollipops. chocolate bars or giftboxes
A set of personalized badges with your girls' names on them (you can also opt for a troop number instead)
Printable 8 1/2 x 11 Promise and Law pages–perfect for framing!
One sheet of twelve (12) blank badges
One sheet of twelve (12) level letters with heart (d, b, j, c, s, a, v)
The sky is the limit for how you can use all of these DIY elements to create the ultimate party. All items are included and have the bright and cheerful design color scheme. Get now for any party, ceremony or event you are planning for your troop.
Organize Your Troop Parties This Year with a 25+ page Leader Planner
This Leader Planner is from another amazing blogger named Jen her blog is called "I am StrawjenBerry" With the help of Jen I wrote a blog post explaining everything you will get in this planner. It has everything you need to plan your troop year. The planner contains your calendar, meeting planners, rosters and badge trackers in one safe place for when you need it. Read more
Enjoy every minute being a leader and continue to inspire your girls!