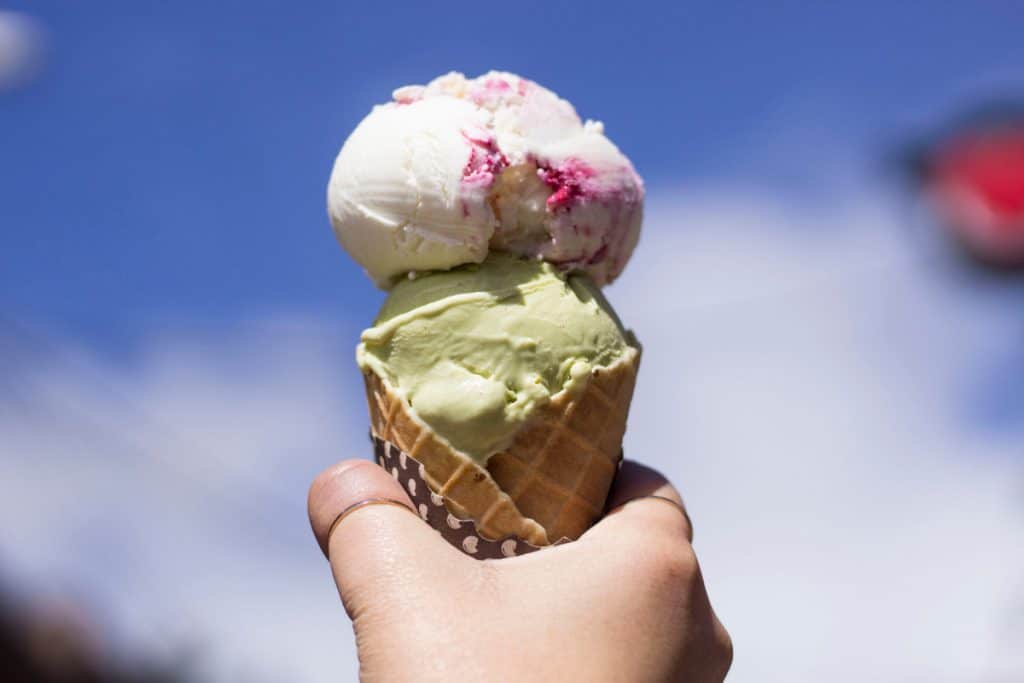 One of the nice things about always having the help of parents and other leaders is we get ideas from other people who experience things in their day jobs. One of our leaders was a occupational therapist during the day and suggested we teach our girls more about disabilities some girls may be experiencing to make them more aware and compassionate to others. Her suggestion was an Ice Cream Social. Here is how to put on this event and teach your girls more about disabilities.
How to put on a Ice Cream Social
Ice cream socials are always fun at any age. This event is a little different because each girl is given a disability to make it more difficult to make the sundae. It is important that you talk to your girls prior to making the sundaes, explaining that some tasks are more difficult, for a person with a disability. If you have a girl in your troop that has a disability you may want to talk to her and her parent to make sure this event isn't offensive to her. It could possibly give the girl a chance to talk about her disability.
Before jumping in if you have Brownie girls these two badges have a lot to do with using senses and learning about including everyone while playing and would fit great into a ice cream social.
Things needed for ice cream social
ice cream
scoops
chocolate and strawberry syrup
chocolate chips
sprinkles
whip cream
sprinkles
M&Ms
cherries
crushed candy bars
bowls
spoons
napkins.
Save time and get this ice cream kit with 16 cups, spoons and cute umbrellas to put into the ice cream cups.
Preparing the girls prior to making the sundaes with the following items.
Place field corn in shoes to mimic foot pain.
Use safety glasses/goggles with Vasoline on the lens to mimic decreased vision.
Place a sling or tie their dominant arm to their side, with a scarf, to make it more difficult for coordination.
You can also use crutches, however you would have to adjust them for each girls height.
---
Games
Telephone game with earplugs
What you need
How to play:
Your girls sit in a circle, on the floor. You will give each girl a pair of ear plugs. The leader will whisper or talk softly to the girl next to her with a word or phrase. The girl that is told the word tells the girl next to her. It continues until each girl has been told the message. The leader has the girls remove their ear plugs and the last girl that was told the message says what the message was. Girls can take turns telling what they thought was said if it doesn't match the leaders message.
Wheelchair Race
What you need
2 wheelchairs
cones
2 Liter bottles or duct tape
How to play
If you have access or can borrow two wheelchairs this is a fun race. Divide your troop into two groups. The teams take turns sitting in the wheelchair and racing down a path using only their arms, not their feet. The first team that finishes wins the race. The distance of the path is up to the leader.
Blind Obstacle Course
What you need
blindfolds/scarfs
cones
boxes
2 Liter bottles or anything else you would like to add to the course.
How to play
Place your girls in groups of 2. Place a blindfold over one of the girls in the group. The other girl has to give verbal directions to the blindfolded girl to walk through the obstacle course. The girls take turns being blindfolded. The course should be set up in a safe area away from windows and stairs. If you have a large group you can set up more than 1 course.
Wrapping Up Event
Leaders can take time at the end of the social to talk about what the girls learned from the experience.

Ice Cream Social Fun Patch
After your troop has had the Ice Cream Social grab this Ice Cream Is Always Fun For Scouts fun patch to put on the back of their vest. It could be a great addition to remember the fun day filled with fun and of course Ice Cream.
---
Party Planning Kit Printables
I am so excited to present Strawjenberry's Ultimate Party Kit! Almost everything you need to plan your troop celebration is included in this kit and can be printed at home or through your local office supply store or printer. It all starts with a personalized troop banner (two options to choose from) that includes your troop number. From there you have many different supplies to create the labels, stickers and decorations that you need.
The full color party kit includes:
One personalized banner
Personalized party invitation
Four (4) styles of placecards/treat labels, including one (1) secret bonus design
"I Love Girl Scouts" flower graphic
Fifteen (15) unique and colorful "badges" to use as stickers, cupcake toppers, or decorative elements on any number of party items
A sheet of personalized gift tags
Two (2) square backgrounds to create labels for lollipops. chocolate bars or giftboxes
A set of personalized badges with your girls' names on them (you can also opt for a troop number instead)
Printable 8 1/2 x 11 Promise and Law pages–perfect for framing!
One sheet of twelve (12) blank badges
One sheet of twelve (12) level letters with heart (d, b, j, c, s, a, v)
The sky is the limit for how you can use all of these DIY elements to create the ultimate party. All items are included and have the bright and cheerful design color scheme. Get now for any party, ceremony or event you are planning for your troop.
Organize Your Troop Parties This Year with a 25+ page Leader Planner
This Leader Planner is from another amazing blogger named Jen her blog is called "I am StrawjenBerry" With the help of Jen I wrote a blog post explaining everything you will get in this planner. It has everything you need to plan your troop year. The planner contains your calendar, meeting planners, rosters and badge trackers in one safe place for when you need it. Read more
Enjoy every minute being a leader and continue to inspire your girls!