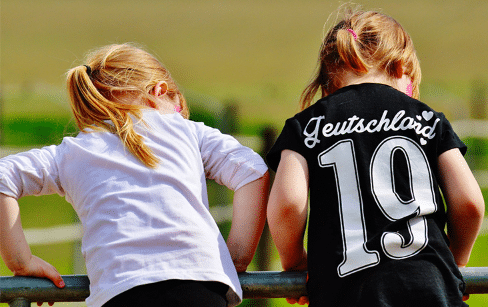 A fun theme for a meeting is to have a backwards event. It's fun for kids and adults alike.
Did you know? There is actually a national Backwards Day. It falls on January 31st every year. The day where the world gets turned upside down and inside becomes out and madness becomes sanity and day becomes night, at least in concept. There's just too much seriousness in the air, and sometimes you really just have to bend all the rules and let it all hang out.
The ideas to make this event fun and memorable are endless. Here are a few ideas to help get you started.
Before jumping in if you have Brownie girls these two badges are all about playing games you could add some of these activities in with your badge earning activities.
---
Dress Backwards
Wear uniform, pants, shirt, dress, sash, dress, hat, coat backwards. You wear glasses or sunglasses on the back of your head. If you have an old pair of shoes you can cut the toe of the shoe off and duct tape or glue it to the back of your heel.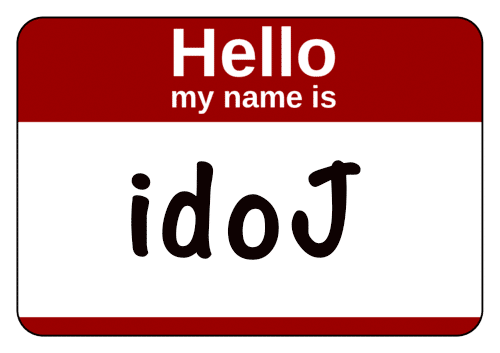 Meeting Arrival
When girls and adults arrive say "hi" to everyone using their last name instead of their first name. Instead of girls writing their first names on a Hello my name is name tag, have them put their name on the tag backwards.
Timed Obstacle Course
Have the girls take turns walking around an obstacle course backward. Time and keep track of each girls time. The girl with the slowest time wins. *Don't tell your girl's the slowest time wins until the end.
Scavenger Hunt
Hide items or pictures and have the girls find the objects using clue cards with all the letters backwards.
Pin the tail on the Donkey
Blindfold the girls and have each one pin the tail on the donkey. The tail that is farthest away wins. *Don't tell the girls ahead of time that the farthest tail wins.
Backward Names
Another fun activity is to have the girls sit in a circle and take a turn saying their name backwards without laughing.
Picture Opportunity
Before everyone leaves take a group picture with everyone's back to the camera and of course you can take a forward facing picture too.
evaH a taerg emit htiw ruoy sdrawkcab tneve!
How about you, do you have any additional ideas that would be great for this type of event? Share in the comments below….
---
Party Planning Kit Printables
I am so excited to present Strawjenberry's Ultimate Party Kit! Almost everything you need to plan your troop celebration is included in this kit and can be printed at home or through your local office supply store or printer. It all starts with a personalized troop banner (two options to choose from) that includes your troop number. From there you have many different supplies to create the labels, stickers and decorations that you need.
The full color party kit includes:
One personalized banner
Personalized party invitation
Four (4) styles of placecards/treat labels, including one (1) secret bonus design
"I Love Girl Scouts" flower graphic
Fifteen (15) unique and colorful "badges" to use as stickers, cupcake toppers, or decorative elements on any number of party items
A sheet of personalized gift tags
Two (2) square backgrounds to create labels for lollipops. chocolate bars or giftboxes
A set of personalized badges with your girls' names on them (you can also opt for a troop number instead)
Printable 8 1/2 x 11 Promise and Law pages–perfect for framing!
One sheet of twelve (12) blank badges
One sheet of twelve (12) level letters with heart (d, b, j, c, s, a, v)
The sky is the limit for how you can use all of these DIY elements to create the ultimate party. All items are included and have the bright and cheerful design color scheme. Get now for any party, ceremony or event you are planning for your troop.
Organize Your Troop Parties This Year with a 25+ page Leader Planner
This Leader Planner is from another amazing blogger named Jen her blog is called "I am StrawjenBerry" With the help of Jen I wrote a blog post explaining everything you will get in this planner. It has everything you need to plan your troop year. The planner contains your calendar, meeting planners, rosters and badge trackers in one safe place for when you need it. Read more
Enjoy every minute being a leader and continue to inspire your girls!