From hiking to volunteering to cookie sales to camping, there are so many ways to get your girls' families involved in their scouting activities!
Bringing the whole family into your troop activities is amazing because it encourages built-in family time for each girl, makes bigger activities possible, and allows mutually beneficial mentorship relationships between troop members and parents. Allowing siblings to join in can also encourage your troop to grow!
The only problem is that it can be tough to initiate involvement if you don't already have it, but in my experience, all you need to do is get the ball rolling. Here are a few ways you can start getting the whole family involved in your troop: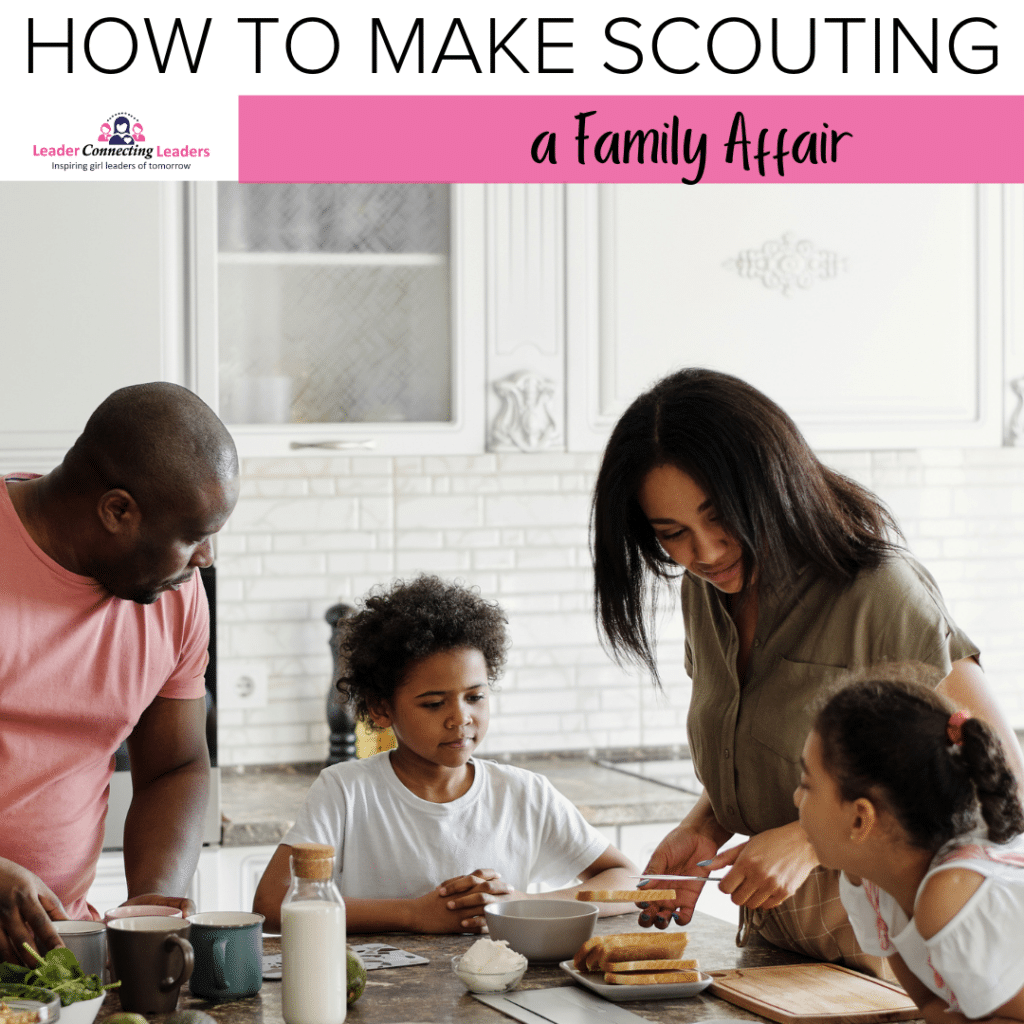 Keep Parents Posted
One of the best ways to get your scouts' parents involved is to keep them updated in a way that feels personal and inviting. You can have occasional virtual meetings for the parents, a parent newsletter (whether written or on video), or even a Facebook group. You might even have a parent orientation at the beginning of each school year for new families.
Updating parents on what their scouts have been doing, upcoming events, and ways they can help or even just join for fun can go a long way in making them want to get involved.
Take a Skills and Interests Inventory
As a parent, it can be hard to know exactly how you and your family could get involved. Provide the parents with a list of things you could use help with, like carpooling, social media posts, hiking, donating, or cookie sales, and ask them to mark what they're most interested in.
This doesn't take much time to create, and it will give scouting families the opportunity to understand how they could help, and it will help you avoid asking them to help with things they aren't interested in. Make sure to include anything you can offload, including things parents could help with if they can't be physically present. Not everyone can help in the same way, so it's important to offer variety.
If some of the parents have expertise in what your girls are learning, feel free to bring them in as examples, especially around the topics you're less familiar with. Having skills like STEM and music on the interests inventory rather than simply cookie sales and donations can help bring in people who might not otherwise get involved.
You can also ask the parents about what your troop members' siblings would most like to participate in out of the activities you'll be doing. This can really help with greater turnout!
Highlight Involved Families
It's important for your scouts' families to feel celebrated and to be able to gauge their involvement in the context of the entire troops activities. One of the best ways to help parents gain comfortability with involving their family with the scout troop is to make sure the parents know what the other families are getting involved in!
At each parent meeting, thank every family who came out to the last event, or donated items. Make sure to say it in a positive way and avoid coming off as passive aggressive towards any other parents who weren't able to be involved.
You can also celebrate parent involvement through your digital resources. For example, If some families showed up for a group hike or a cookie booth, highlight them in your parent newsletter, or post pictures of them volunteering in your Facebook group.
All of these ways of positively showcasing involved families have two main effects: They will make the families who are already involved feel valued and want to come back, while inspiring the other parents to get their families involved.
Don't forget to innovate here! If you can get parents to get involved in the creation and leading of the parent meetings, newsletter, or Facebook group, that is another gateway to even further involvement that saves you time and allows parents to participate from home if necessary.
Have Special Family Events
The last thing I'd highly recommend to increase family involvement is to make special themed events for family members. You can make a special "bring your adult" fun event at a local park where all the parents and guardians are supposed to come and have partnered activities with their kids, or a little siblings day as part of your summer camp (if you camp nearby.) This is also an effective strategy to help a potential scout discover the adventure of scouting and join girl scouts in a way that's more fun than a recruitment event.
There are so many opportunities for creativity in activity ideas, and you can cater it specifically to your scouting unit. In these uncertain times, you can also include virtual events and virtual resources in addition to your outdoor adventures. Just make sure you're being sensitive to any scouts who may vary from the traditional family structure, and help adjust to make them feel included and be able to participate in the same way as the other kids.
I hope these tips serve you and your troop well, they have really made a difference for mine!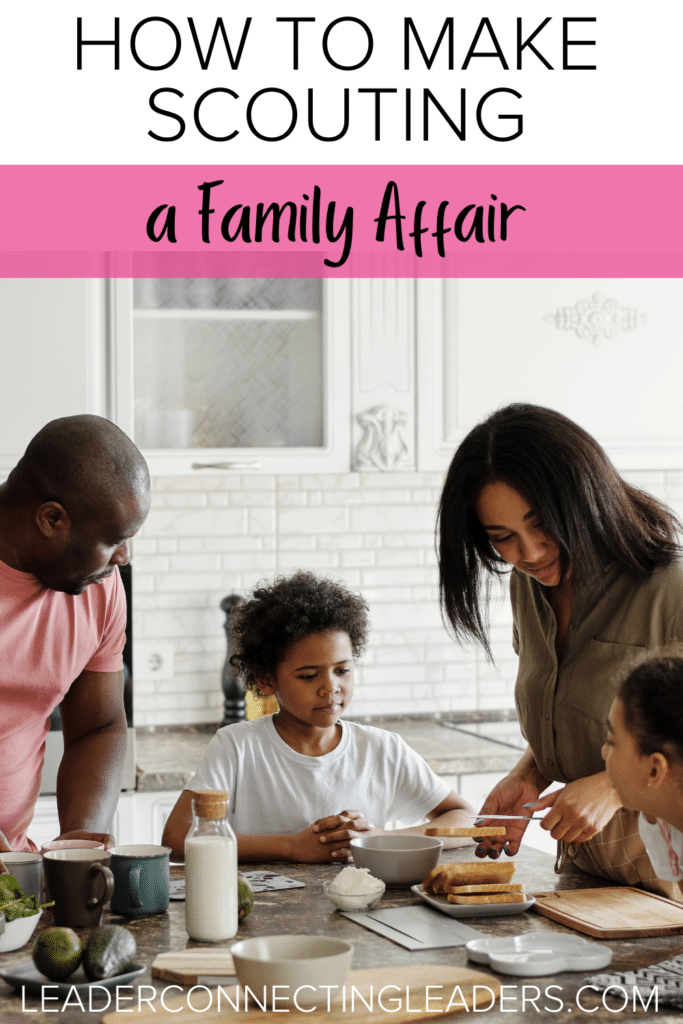 Enjoy every minute being a leader and continue to inspire your girls!