If you were a Girl Scout when you were a kid, what are some of your favorite memories from being in that troop? Maybe they were late-night talks around the campfire, meeting your sales goals, or learning new skills. Having an amazing time in Scouts programs as a kid is one of the top reasons people become troop leaders.
There's an awesome sense of generosity and fun in giving other girls the experiences that you had growing up. Every troop leader wants to find fun ways to make their girl scout activities fun, and take their troop to the next level. This perspective is exactly what will help you keep each girl engaged, from their first opening ceremony to the time they become a lifetime member.
If you are leading a group of girls at any Girl Scout level and you're feeling like your troop members aren't as excited as you'd envisioned about earning badges, you're not alone. Practicing goal setting that centers your specific troop is a great way to engage girl scout members at each grade level. To motivate the young women in your troop to feel excited about earning their badges, there are so many ways you can start off on the right foot this school year.
Keep in mind, different people are motivated by different things. That means one motivational method won't work for all the scouts in your troop. Here are a few tried and true methods you can use to make your troop a better place for each scout.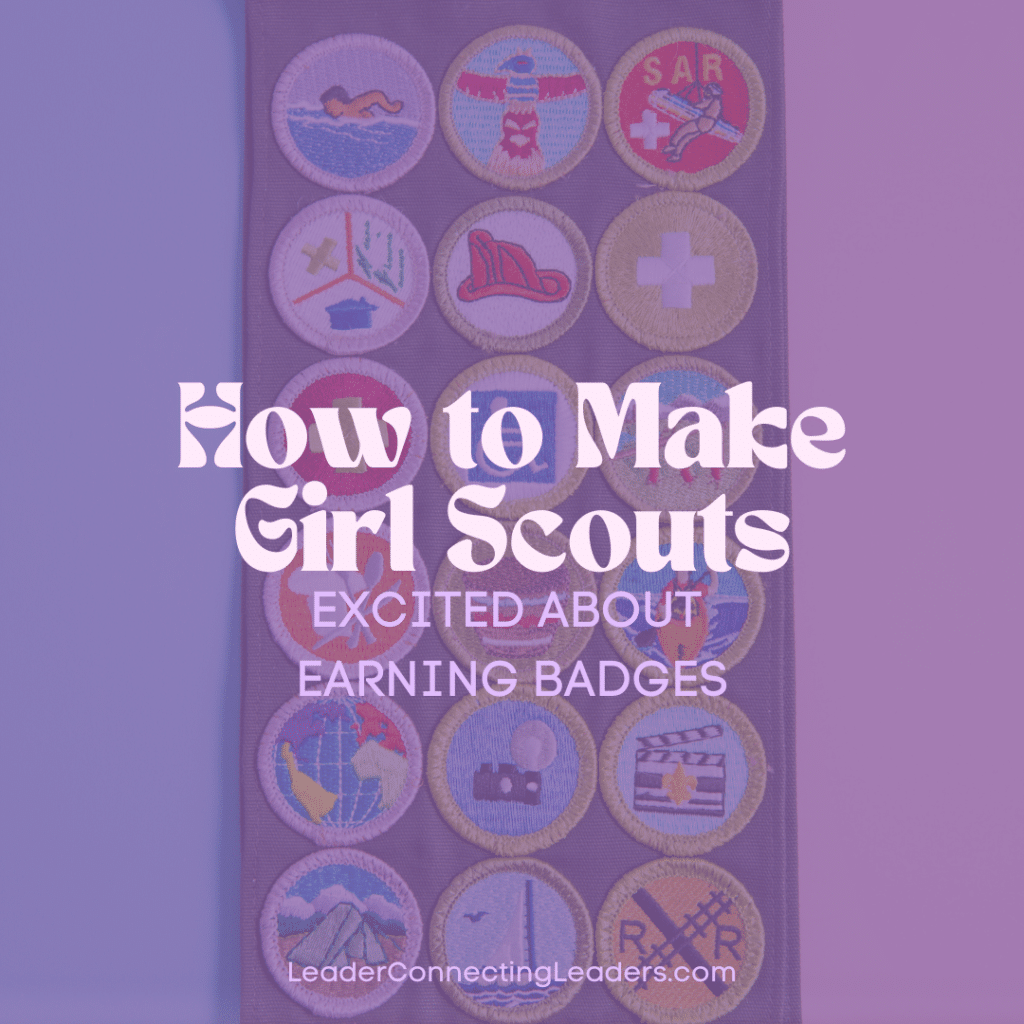 Track Your Cookie Earnings
One way to help your girls take sales seriously is to create a business plan. You can find unique ways to show your progress in meeting your cookie sales goals, like using a sales tracking app, using sticker charts, making social media accounts to track each milestone you hit, and spending time talking about how much money you've earned and how much you'd like to earn.
Taking your cookie business seriously might seem "overbearing" to some students, while others can get energized by being challenged. One of the most important leadership skills you need in your toolbox is being able to communicate with your troop about what they find motivating versus what they find stressful.
The best part is, this practice doesn't only apply to the cookie-related badges! You can look at the badge requirements for any badge your girls want to earn, and help them track their progress to help them stay focused and excite them. This will also teach them essential life skills about making plans and carrying them to completion.
Rewards
Tracking your young girls' hard work should always be paired with incentives when they succeed. There are lots of ways you can reward your scouts for earning their badges. You could set benchmarks where you will invite extra fun guest speakers, have pizza or ice cream parties, use family involvement, or get your adult volunteers to help lead special field trips.
Knowing which rewards are available in advance can change the way Girl Scouts engage with the program. If you work with Girl Scouts of all ages, you will have to make customized, age-appropriate rewards for different scouts as they reach their goals.
I have a lot of resources on my site about how to create fun themed parties and other activities your scouts will love. I really like bringing in new things over time to keep the rewards fresh and exciting. Again, the type of rewards you incorporate will depend on your troop's resources and your scouts' interests. You can also consult your troop members to see if they have any new ides they'd like to see incorporated into your motivational plan.
Try New Badges
One of the reasons I love the Girl Scouts organization is that they are constantly evolving and providing new ways for girls to learn and grow. There are all kinds of new Girl Scout badges in addition to the tried-and-true classics.
You can tie in robotics badges, space science badges, citizen scientist badges, outdoor high adventure badges, and other unique badges that your girls might be interested in. I have a lot of options for fun patches on my site, if you'd like some inspiration of new directions to go in. You can also just look at all the badges on the Girl Scouts' website to make sure your scouts know all the options for grades K-12, especially if they're moving up to a new level.
The badge-earning process is an awesome way to help young girls learn incredible skills that they might not otherwise pick up. Setting goals, celebrating with rewards, and trying new, interest-related badges can help your girls feel excited and motivated. Make sure to consult your troop members on each step to make sure these tips are as effective as possible with your specific girls!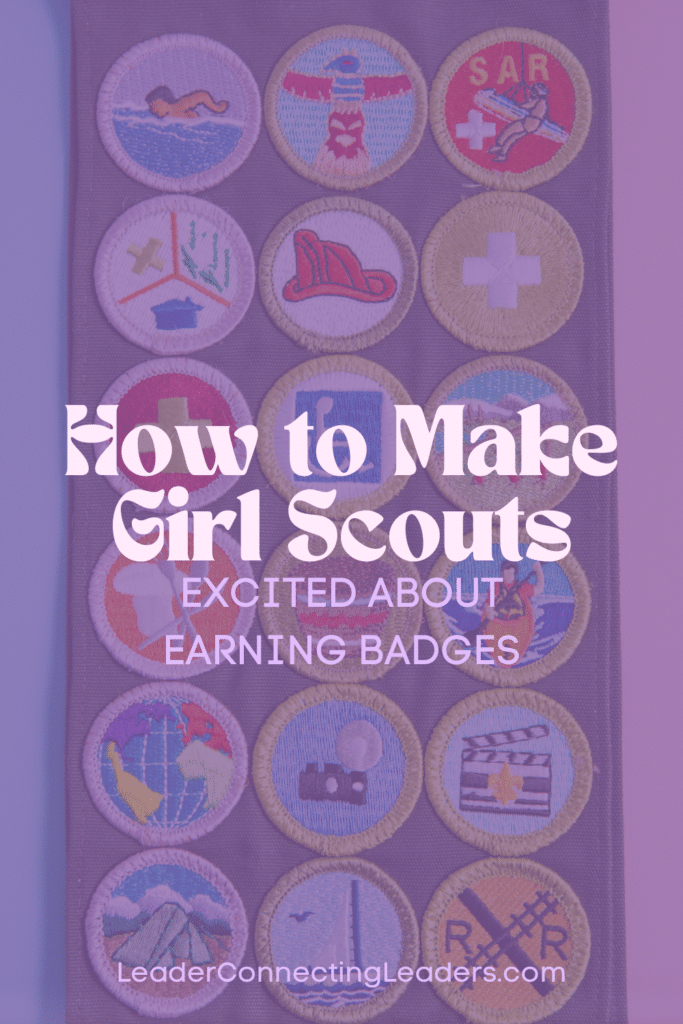 Enjoy every minute being a leader and continue to inspire your girls!