Valentine's Day is a great time to celebrate love and friendship! I get the warm fuzzies just thinking about all the fun memories I have with spreading the love at this time of year. What better place to celebrate than with your Girl Scout troop?
As a troop leader, you can help your Girl Scouts celebrate the people they love most through fun activities! There are so many different ways to celebrate, and this blog post will walk you through some scout-tested ideas any troop would love.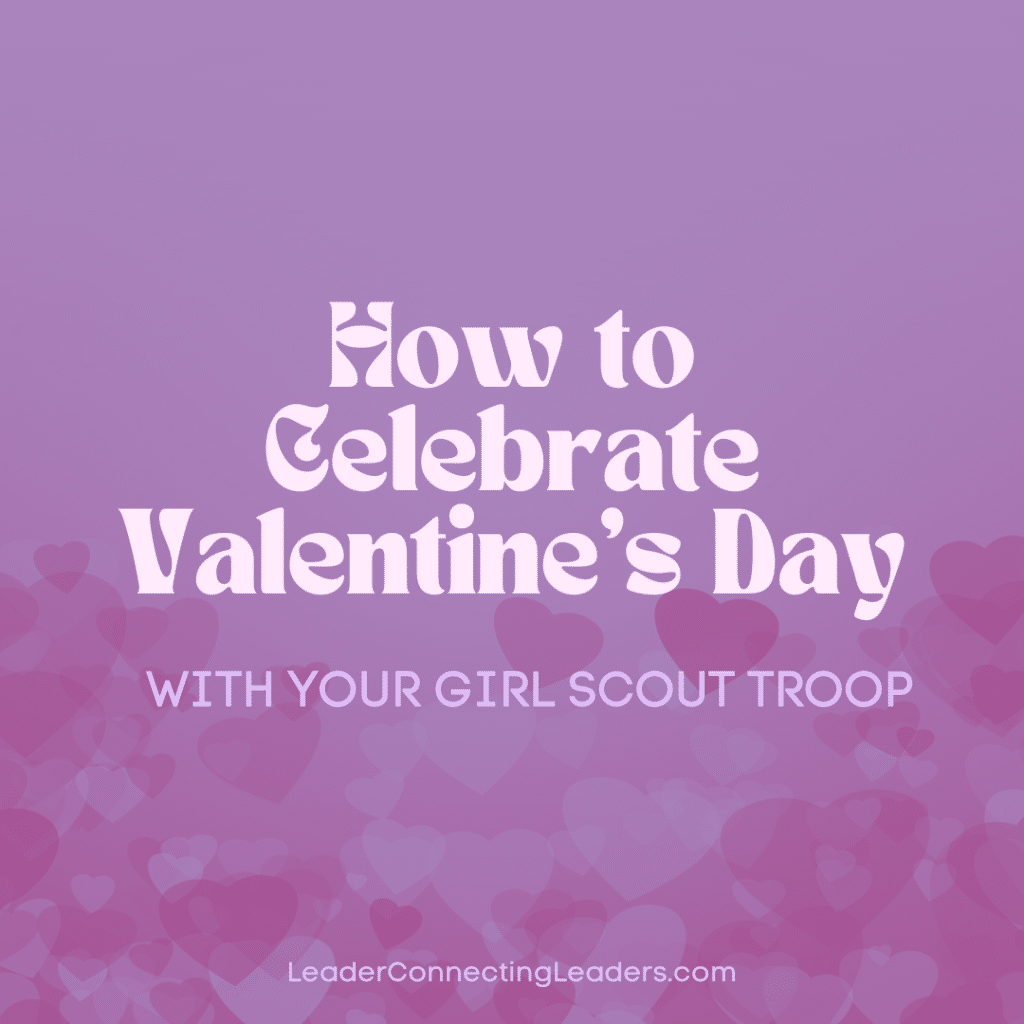 Valentine's Day Crafts
One of the best things you can do as a troop leader is help your scouts learn how to show their love and appreciation for people in their life. Making fun crafts together for Valentine's Day provides a great opportunity for your scouts to strengthen their bonds with people they love.
Ask your girls to think of someone in their life who doesn't get the recognition they deserve, whether it's a parent, other family member, or friend, then encourage them to create a gift to show their appreciation. One simple craft is this heart-shaped Valentine puzzle picture. It's cute, perfect for scouts of any age, and can be used for lots of different types relationships.
Valentine's Day Party
We're all familiar with the standard Valentines exchange. If you're interested in hosting one with your girls, you can make it as simple as complicated as you'd like! Grab some construction paper, markers, scissors, and glitter glue, and let your girls get to work. Once they've all created their handmade Valentines, help them exchange them with one another.
While we're at it, what's a party without games? I've created great resources for any troop leader to make your Valentine's Day party a breeze! Valentine's Day Party Activity Booklet, Valentine's Day Bingo, Card, and 4 Corner Game Activity Booklet, and I Have… Who Has…Valentine's Day Card Game are three packets that will give you all you need to throw a scout-friendly Valentine's Day party!
Remember, any gathering is the perfect opportunity to help your Girl Scouts make new friends and build their people skills. If you want to take it to the next level, bringing in another troop can liven up your celebration. Just make sure you have enough materials for everybody!
Make Heart-Shaped Foods
They always say food is the way to people's hearts! What could be more fun than to cook foods with Valentine's Day themes together? You and your troop could make sweet treats like cookies, or savory goodness like pizza, all heart-shaped, and share all of them together.
All you have to do to make it into a party is to put on a movie and enjoy! Just keep an eye out for allergies any scouts may have, and you'll be in the clear.
Charity
If you have girls of a higher age level, a community service project can be a fun way to mix things up. There are so many great ways to share the love with others. Writing letters to people like our troops or senior citizens is a great opportunity for high school scouts to contribute to something beyond themselves, and Valentine's Day is a great time to grow their spirit of gift-giving.
These are all fun ways to celebrate Valentine's Day together, but there are plenty of activities that you could use to have fun with your scouts! If you have a favorite that isn't on this list, comment below to help other troop leaders out. As always, check out all the troop activities on my site to get all the ideas you need year-round.