If you are planning a camp out with your group of girls, try to remind your girls this is a time to unplug and get off the devices. Today's post comes from a great company that focuses on getting you outdoors and learning new outdoor skills each and every month.
I asked them to share a great way to help leaders get their girls outside and have some fun. Nature hikes are fun, but add a little entertainment to the mix with a fun Nature adventure hunt. Scroll down for that and a few other great outdoor ideas for your troop to try.
From the Co-Founders of THiNK OUTSiDE:
Think about the last great adventure you had alone or with your family. Was it spent behind a screen? Or was it spent exploring somewhere you hadn't been before? We've all heard the term "the great outdoors," but often we don't live it out. We may think about the importance of spending time outdoors, but life can get in the way. Distractions happen, calendars fill up, and to-do lists continue to grow day-by-day. We've found that far too often children and families are relying on life through a screen. We believe that children, in today's world especially, could benefit from "living life more unplugged.
Did you know? Studies show that children spend far less time outside than their parents. Not only does this mean that our children are missing out on health-enhancing vitamin D, reduced stress levels, and better sleep quality, but they are also missing the opportunity to learn many life skills that aren't necessarily taught in school.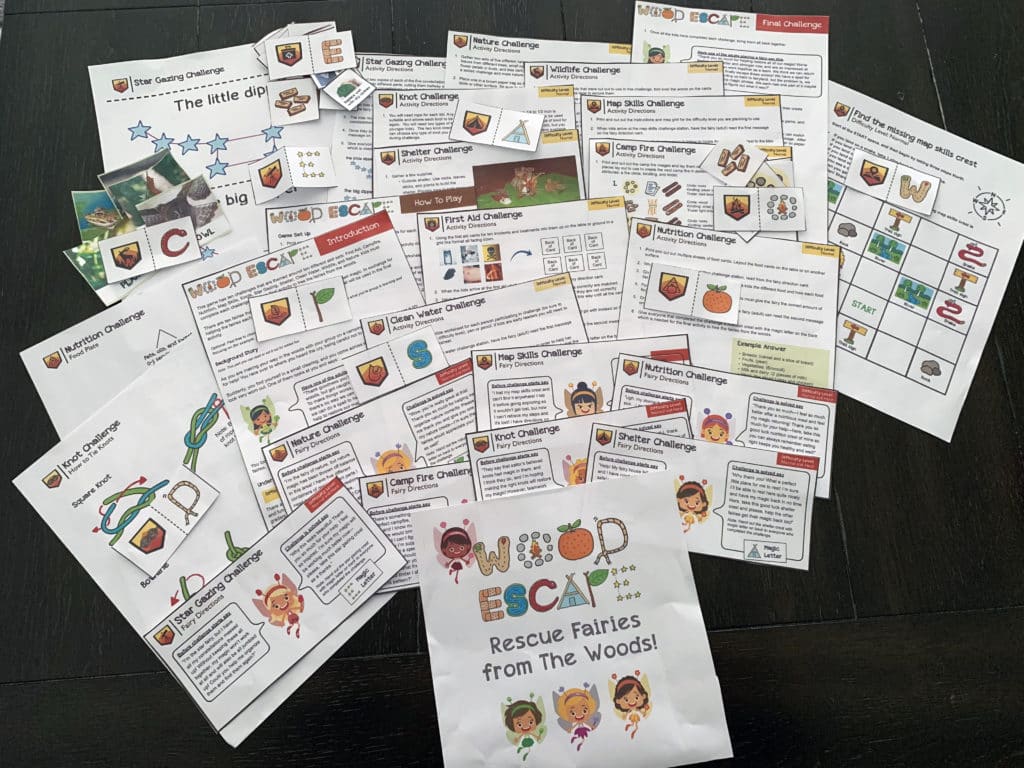 This game has ten challenges that are themed around ten different skill sets: 
First Aid, Campfire, Nutrition, Map Skills, Knots, Star Gazing, Shelter, Clean Water, Wildlife, and Nature.
 Girls must complete each challenge and do a final activity to free the fairies from the woods.
Get your copy of this game now.
Nature Scavenger Hunt
Think Outside has a fun free download that you can use with your girls this fall.
We all know that real adventure creates memories that will last far beyond the latest video game craze or the latest binge TV watch. So, what are you waiting for? Get outside with this fun Nature Adventure Hunt. Download it here.
Beyond the nature hunt
Do you want to jump head first into doing more outside activities with your troop? Most leaders will say yes. But if you are like me where you don't know much about outdoor skills or maybe you just don't have time to plan for outdoor activities Think Outside has you covered.
At THiNK OUTSiDE their mission is simple: "We want to help children and families see beyond the screen we all can often get stuck behind and encourage more time outside, together. Our year-long program provides gear and themed resource & activity booklets that teach outdoor survival skills, foster creativity and independence, and instill resourcefulness, empathy, and environmental thinking."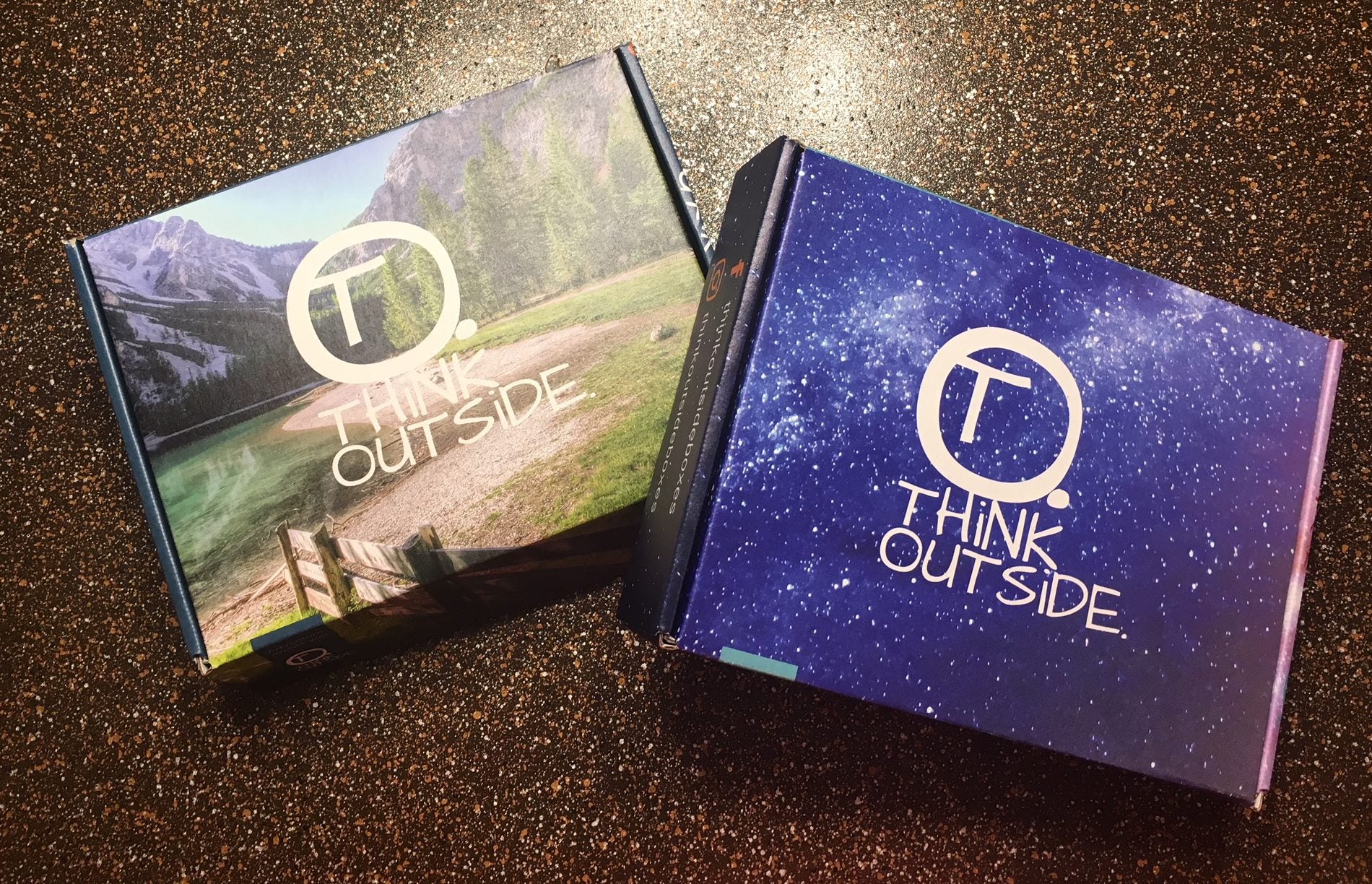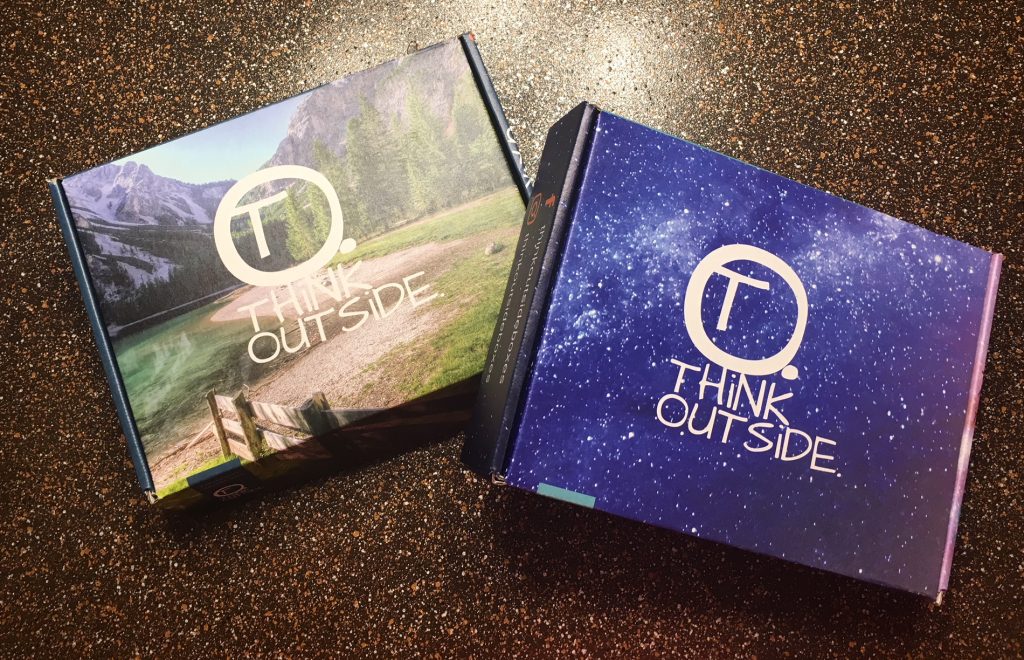 I have had the opportunity to try their monthly subscription service for a few months and it has made getting outside with my kids so much easier. If you are interested in the service here is my honest review of the first two boxes and I will add links to that post of other reviews as we go through the year or visit their website directly here for more information on their monthly subscription service.
As troop leaders the cost of supplies can be hard. If you have been reading along on the blog and would love to get in on some of these amazing activities THINK OUTSIDE has to offer they now have a bulk subscription offer if you purchase 6 or more boxes shipped to the same address they are only $25 per month/box plan.
To get the bulk pricing, sign up here.
For 2-5 orders to the same address, you can get them for $29.95 per month/box plan. Use code
FAMILY5
at
check out here
---
Outdoor Ideas
Do you have girls in 4th and 5th grade in your troop? If the answer is yes, your troop will love getting outdoors and creating some amazing art masterpieces. Checkout these 5 great ideas for your 4th and 5th graders and a amazing activity booklet that makes planning easy. Click here
For my 2nd and 3rd grade Leaders get outside and take a hike and earn a badge. I have done many different type of hikes in the past with girls so here are some different variations of hikes to take your girls on. Click here
Added camp out fun: This is not really a outside activity but could be a lot of fun at a camp out. Get these cute Outdoor Photo Booth Printables to have some fun posing outside with some fun props.