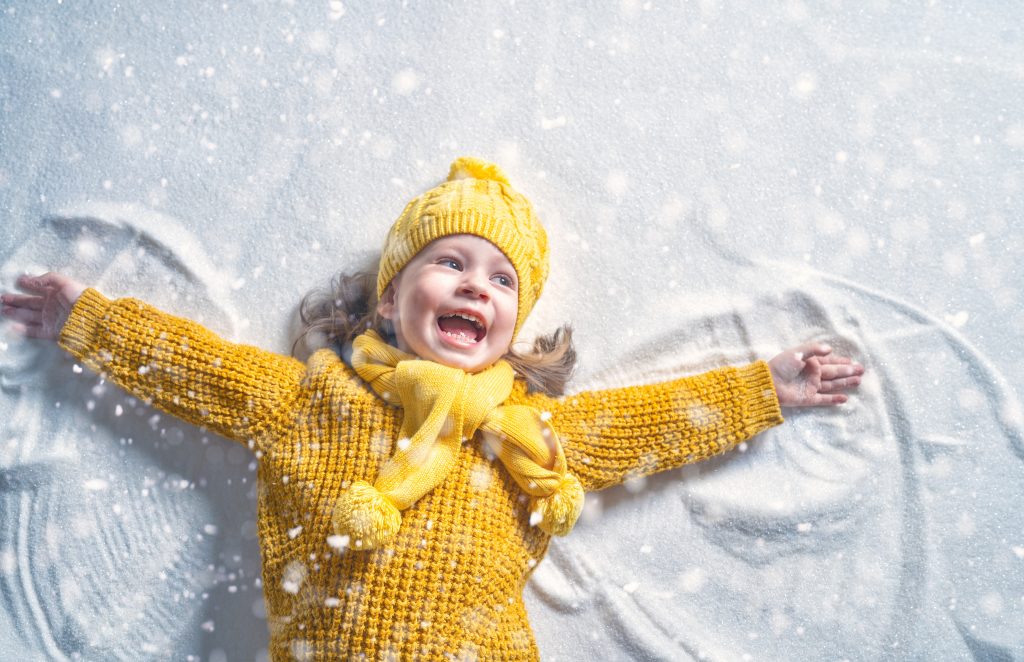 If you live where you get snow than these ideas could be a great addition to your troop meetings. Making a snowman, snow angels, sled riding, skiing and snow forts are all fun activities and could be a great addition to your meeting.  If you want to add a few activities beyond the basic outdoor activities most kids are used to read on for some fun and inexpensive ideas you can do with your troop that maybe you haven't tried.
Ice Art
Put food coloring in ice cube trays, muffin tins, plastic containers, jello molds, etc.  Place in the freezer or outside if it's cold enough. Once frozen use ice shapes to design several small or one large ice sculpture.  Dribble water to freeze pieces together.
Snow Art
Fill empty spray or squeeze bottles with water and food coloring.  Use the colored water to spray onto a snowman, outline a snow angel or make a picture in the snow.  

If you are like me I don't want to worry about food coloring that could stain the girls clothes. I purchased the color my worlds snow art kit and it was easy to use and clean up was a snap. You can get the kit from amazon here.
Ice Cube Scavenger Hunt
Freeze colored ice cubes using food coloring and water.  Prior to your girls arriving, hide ice cubes in the snow.  You can do this with a point system for different colors. This can be an individual or group competition or just for fun.
Snowball Toss
Paint a target in the snow using your spray or squeeze bottle with your food coloring and water.  The girls make snowballs and take turns throwing them at the target. The snowball that comes closest to the target wins.
Build a Fire In the Winter
Enjoying the fire is the easy part, before that you need to build the fire, start the fire, and make sure the area around the fire is safe. If you don't know where to start learn more about how to build a campfire correctly here.  
If you decide to do a fire during your winter outdoor adventures it will be a great way to stay warm while your girls are enjoying the snow fun.  It can also be used to roast marshmallows to make S'mores for a yummy snack. Have you ever tried a different S'more recipe with your troop before? There are so many ways to make the S'mores. One of my favorite variations is using a single serving bag of teddy grahams and roast the marshmallow and put into bag and add in chocolate pieces and mix up while hot and enjoy right from bag. Similar to Walking Tacos.  Here is pinterest board full of a wide variety of ways to make a S'more.
Head Back Indoors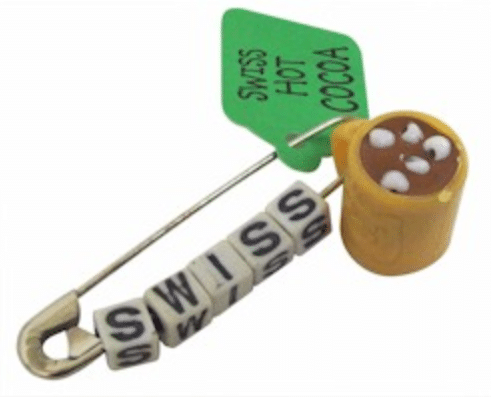 After having all kinds of fun outdoors bring your girls back inside and finish your event or meeting with a nice cup of hot chocolate which adds the final touch to warm up after doing your outside activities.
If you have time do a cute hot cocoa craft with your girls. You may love this simple SWAP craft that has a small cup of hot coca hooked to the pin. Check out the Swiss Hot Coca craft now.
Snow Day Fun Patch
If you want a fun patch to put on the back of your girls vest after your snow fun day. This fun patch also includes a activity booklet with even more ideas of outdoor activities to do with your girls. Get your fun patches here.
Have fun and enjoy the snow.