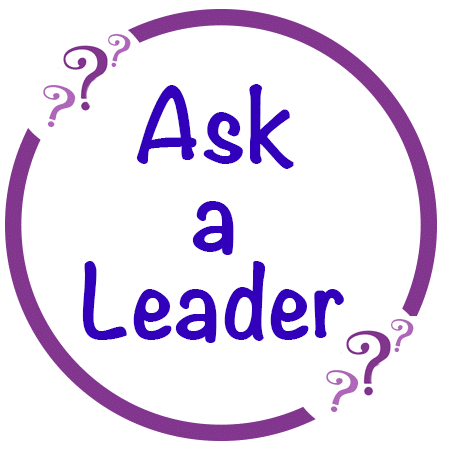 This post is part of the  "Ask a Leader Advice" series. I get many leaders writing me asking me questions and help every month. This post will answer your question with tips and suggestions from my perspective. When possible I may even get some ideas from other leaders which are added into the post.  I also encourage you to add your advice in the comments below if you have experience with the question.
Leader's Question: "How do we have fun and stay organized with a multi-level troop?"
Advice from one leader to another….
This is one question I get asked often is "How do you manage to run a multi-level troop?" If you know my back story you know I was a leader for 14 years and a Girl Scout myself for 12 and for all those years I was involved with a multi-level troop. I honestly don't know Girl Scout life any other way. I have found over the years that the only way to run a troop with girls from 5 – 18 years old is to function like your own community, don't treat your 5 year olds differently than your 18 year olds. Of course the level of things they will be doing will increase, but every girl can take their part, every girl can be a leader.
My biggest piece of advice I will give you is to have help, don't try to run a troop of 40 girls by yourself. When it comes to earning badges try to work on the same category of badges, for instance if you are working on art do the art badge for every level, then when it comes to leadership opportunities each group and lead another group on the same topic.   I have a number of badge activity booklets you can start with
click here to browse shop. 
Few other helpful tips for a multi-level troop:
---
I personally do not have all the answers on how to run a multi-level troop with ease so I asked a few other leaders, this is one response from a leader named Amy who has  a troop of Brownie and Juniors she shared with me this story…
Amy says "I have two troops that we've combined into something of a "Super Troop" that currently has Brownies (3rd grade) and Juniors (4/5 grade). We are in Centerville, Ohio and are lucky to have a very active Service Unit that plans two camp outs each year.
This fall, we went on a Friday-Sunday camp out with girls from each age group represented. With the organized activities planned, each troop earned their new outdoor art-themed badges (Brownie Outdoor Art Creator and Junior Outdoor Art Explorer). We then planned activities that would also earn both troops their camping badges (Brownie Cabin Camper and Junior Camper). The girls even got to lead the camp flag ceremony for all the other troops! The Juniors were natural leaders and helped the Brownies when necessary during the weekend, and the Brownies had a great time hanging out with the older girls and spending time with their other troop members.

Troops doing the flag ceremony
"Some of the activities we did – we had the Juniors help with the actual cooking, which earned them one of their Camping badge requirements, and at the same time, the Brownies helped prepare some of the cold food (cut fruit, etc.), which was one of their Cabin Camper requirements. The Juniors also did a skit for the younger girls, which also was one of their requirements. Both troops went orienteering, which fulfilled both of their requirements of "learn a new camping skill." Many of the requirements overlapped, which made things much easier, but then the girls could do what they wanted with the activities as their skill set allowed. We had a great time!"
It only took one weekend, but we earned four badges over two different troop levels! Many people may think it's hard to run a multilevel troop, but with a little planning and flexibility it works wonderfully and is a great experience for everyone."
---
Another Leader offered her knowledge and tips in this guest post 6 tips to run a multi-level troop.  If you're considering opening your troop to multi-level or just getting started with a multi-level troop and looking for ideas to assist in planning and prepping for meetings, or planning an upcoming event for multiple age levels, this post has 6 great tips to get you started.