One of the reasons many people lead troops or participate as a scout in Girl Scouts is that it helps young women develop into the business leaders of tomorrow. The organization was created to help the troop members learn essential skills and business ethics that can be used when they grow up and go into the workforce.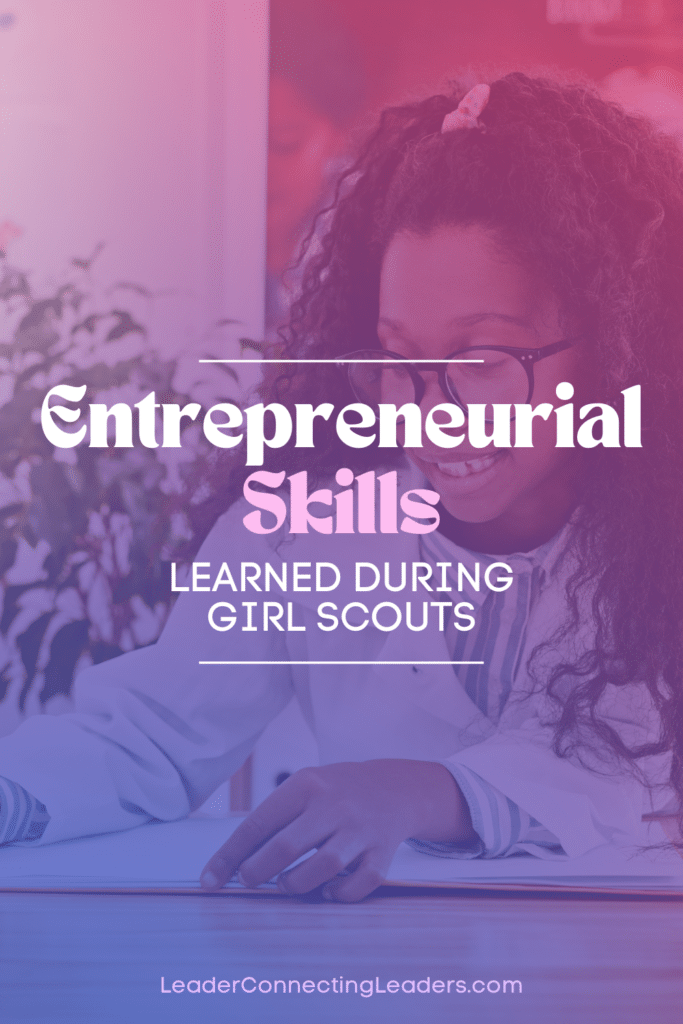 Here are some of the very important entrepreneurial skills your girls will learn in your troop:
1. Confidence
One key trait that every entrepreneur has is confidence. Girl Scouts build their confidence in every exercise they do. They repeatedly come face-to-face with new skills and ideas they hadn't encountered before, and learn that they can accomplish them. This helps young girls learn that seemingly impossible tasks are within their reach.
Someday, if they grow up and have a groundbreaking business idea, if they've built their confidence from cookie sales during their time in the Girl Scout cookie program, they might be ready to jump out and do it.
2. Sales Pitches
One thing that many of us are afraid of is the feeling of rejection. This is one thing that makes sales so hard. It can be hard to ask people to buy things if you fear being told no. However, being a Girl Scout helps young women practice their skills when it comes to pitching their products.
Learning to approach people and quickly pitch what they have to offer is an amazing skill that they can use later in life if they decide to start their own businesses, or even learn to market their own skills and abilities to potential professional contacts.
3. Plan for Location
A very important part of sales is making sure your products appear in the right place. Through trial and error, Girl Scouts learn how to decide where to set up cookie booths, car wash fundraisers, and other sales opportunities for maximum profit. This is a small-scale version of what they'll have to do if they decide to run their own businesses someday.
Finding an appropriate location and seeing the differences in their earnings in different spaces is something older girls really benefit from. While they might need some additional guidance, I've found that letting them handle as much as they can really allows Girl Scout cookie entrepreneurs to learn and thrive.
4. Make a Business Space Appealing
A large part of owning a business is making sure the space you're selling from is appealing. The better your space is, the more people will want to come and purchase your products. Girl Scouts practice this skill with their cookie selling.
There are all kinds of ways you can make your group booth sales more appealing to potential buyers, and your scouts can also practice this skill with making their meeting space and events look beautiful. (For some fun and fresh decor ideas, check out my post about how to host fun theme parties.) Once they build these valuable skills, they can use them in any future endeavors.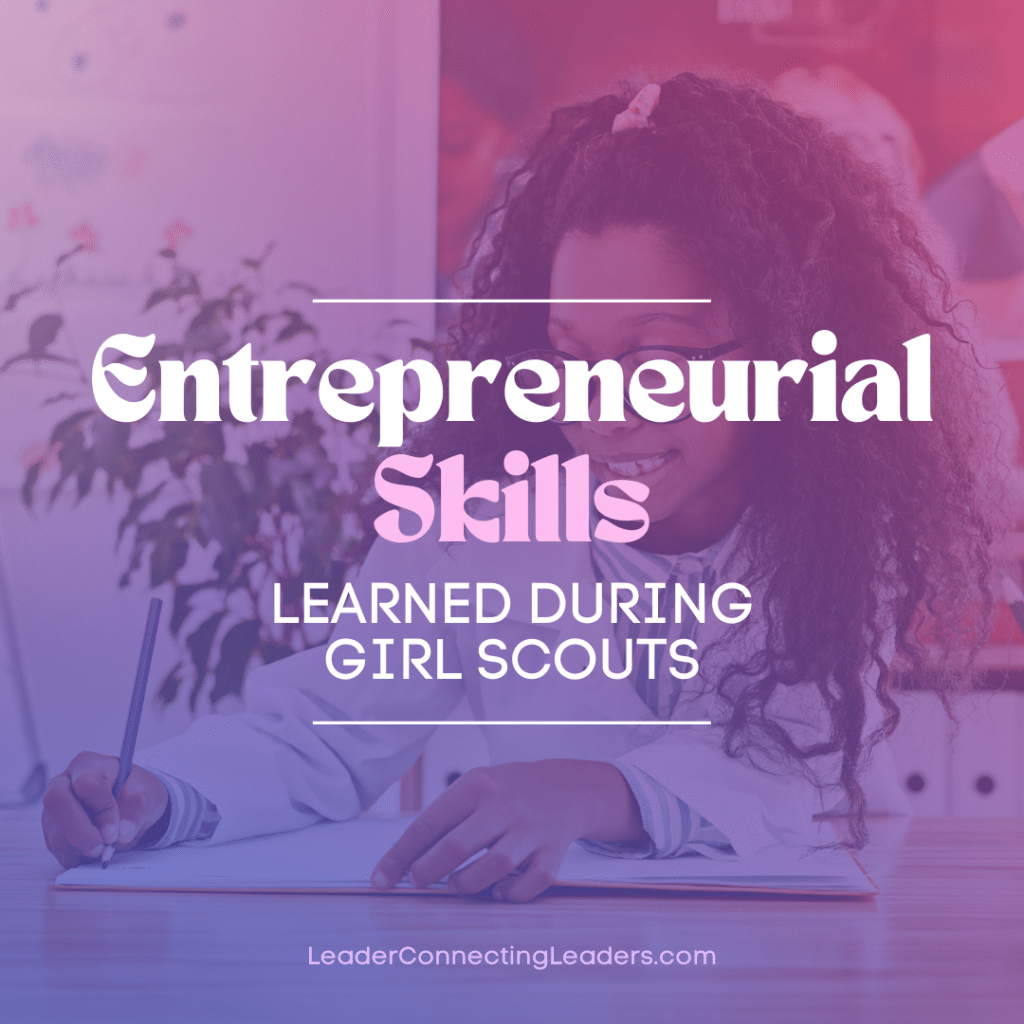 5. Networking
One of the most important business skills available is creating professional connections, and scouts have many opportunities to train that muscle while in the troop. There are several groups of people they learn to network with in Girl Scouts:
They will benefit from learning leadership skills from being in your troop that will set them up for a lifetime of leadership.
There are so many exciting skill building opportunities and relationship builders that your scouts will participate in during their time as scouts. Being in a troop provides many amazing experiences for your scouts to learn and bond, and grow lifelong relationships.
Potential and current customers
Interacting with their customers on a regular basis will help your girls grow their communication skills.
One unique facet of girl scouting is getting to meet professionals in all different career fields. Your scouts will be able to learn additional information about potential career options from types of people that they might not meet in their personal lives.
Building their people skills will go a long way in catching the entrepreneurial spirit, and can set them off on an exciting new adventure down the line.
6. Recurring Sales
The customer interactions in the Girl Scouts' entrepreneurial program are a venue for exciting skill building that increases with time. Selling cookies gives girls opportunities to build long-standing relationships with clients, which teaches them how a successful business can build over time.
Once your girls find people who support Girl Scout activities, they learn how to build client loyalty and earn recurring sales. This is another one of those life skills they may not otherwise learn until adulthood.
7. Money Management
Fundraisers are a big part of being Girl Scouts. In our troop, we use fundraisers to establish a solid cash flow so we can plan for new events, and decide as a group how the money will be used. This can teach the troop members goal setting, and have a lasting impact on their perception of managing finances. This is one of the entrepreneurial skills many of them carry into adulthood.
While each girl progresses through the Girl Scout ranks in your troop, they will develop business savvy that will serve them well when they grow up. Keep striving to foster these skills in your scouts! You never know where they might end up as a result.
Enjoy every minute being a leader and continue to inspire your girls!