When talking about female leaders, one of the most notable names we usually hear about is New Zealand Prime Minister Jacinda Ardern. Jacinda Ardern's rise to becoming a successful leader started out in the tiny community of Murupara where, as a child, she saw the pain other children went through for being less fortunate. Her drive for service was only bolstered when at age 17, she had the opportunity to work under then Prime Minister Helen Clark.
With the knowledge, support, and opportunities she was given by her community, Jacinda Ardern became the country's youngest Prime Minister – and she's good at her job, too. And just like her, more young girls can be strong leaders when given the opportunity to shine. As a community, we have the power to support these women so that they can change the world.
---
Strong Women Bingo For Your Girls
If you are looking to teach your girls more about strong women like Jacinda Ardern you will love the Strong Women Bingo Game.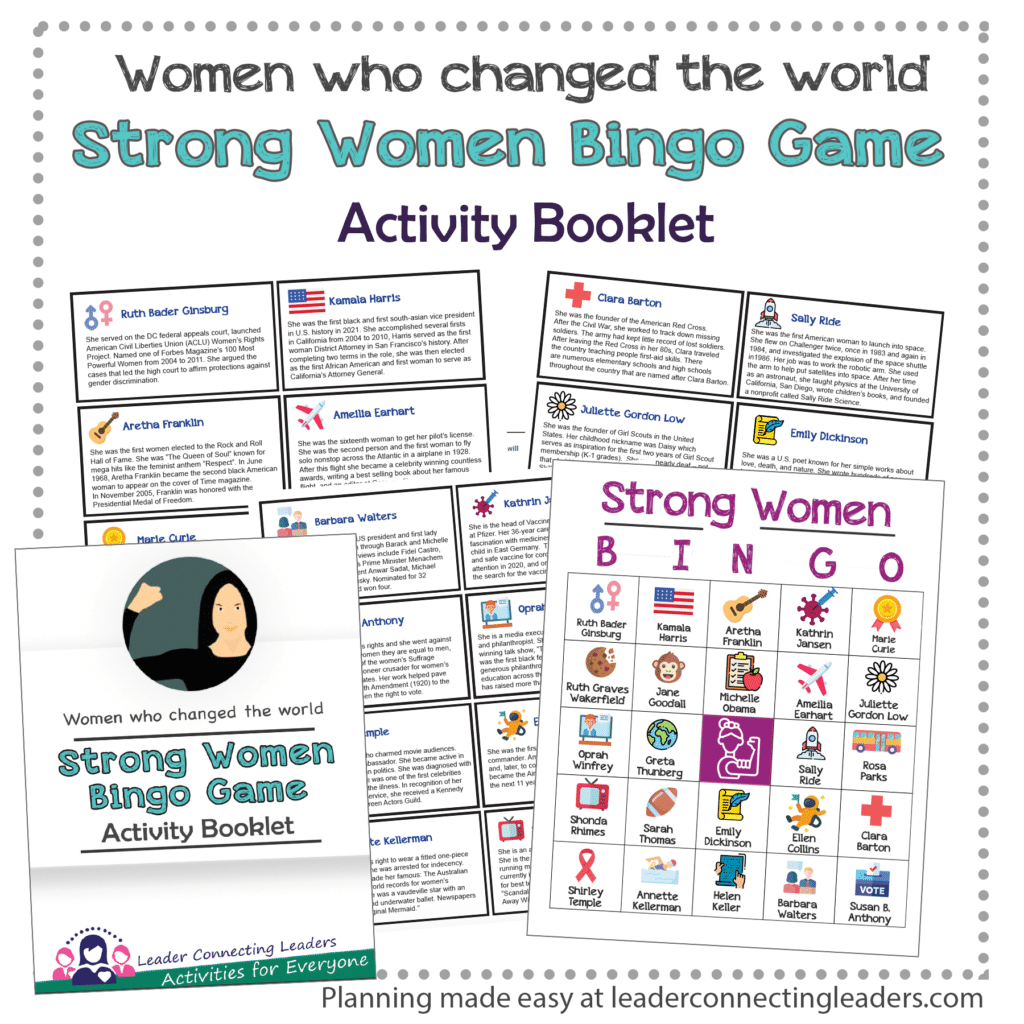 ---
Have a support system made up of women
Women have always been portrayed as being in competition with each other. In a Utah State University study titled Comments that Stereotype and Undervalue Women, they list prioritizing homemaker roles, internalized sexism, and double standards as common stereotypes against women. Thus, having a support system made up of women can help stop these stereotypes from being perpetuated.

In fact, LHH emphasizes reciprocal support from other women as one of the key things that can help a woman's development. This reciprocal support can promote a young woman's self-esteem just by knowing that they have a secure support network. In addition, women have the opportunity to meet other women from other organizations – often meeting women that can also inspire them to be a better version of themselves.
Recognize that policies need an overhaul
To empower young women, it is important that you acknowledge the systemic disparities that are still present all over the world. Gender discrimination and inequality are still huge issues that need to be worked on. To give these girls a better chance, we need to address these problems and be involved in changing them. It is time that women are given the space to decide what will be best for them.

Doing this helps these young women know that there is a continuous fight for their future and that it's being legislated. It also sets the tone for when it is time for them to step up. Their leadership can be shaped by the things they experience – and whatever we choose to do now can make a huge impact on their lives.
Learn more about our Government and how you can start making these differences with some of these activity booklets.
---
Encourage them to pursue their interests
Even within hobbies and professions, the gender gap is still very much present. Often, people aren't supportive of young women pursuing a STEM-related career or taking part in "boyish" activities, for instance. As adults, we have the responsibility to support their personal decisions. We should encourage young women to pursue their interests, no matter what they are.

For example, our previous blog on How To Combine Art and STEM for Girl Scouts promotes various types of activities that kids might want to do. Whether it be exploring science or trying out crafts, there should never be a limit that hinders these young women from pursuing their interests.
Enjoy every minute being a leader and continue to inspire your girls!
Purchase this wonderful illustrated book from Amazon.