There are so many amazing crafts out there to celebrate Easter, and it can be hard to choose just one! Today, I wanted to add a fun Easter twist to Made to Be a Momma's DIY puffy paint to create a craft your troop has probably never done before.
You might have used neon or glitter puffy craft paint before for various crafts, like summer camp T-shirts or 3D paintings, which can be so much fun! However, when you make it yourself, puffy paint is more likely to come out pastel, and pastels always say spring, especially Easter, to me. This is one of those craft ideas that translates well to any season!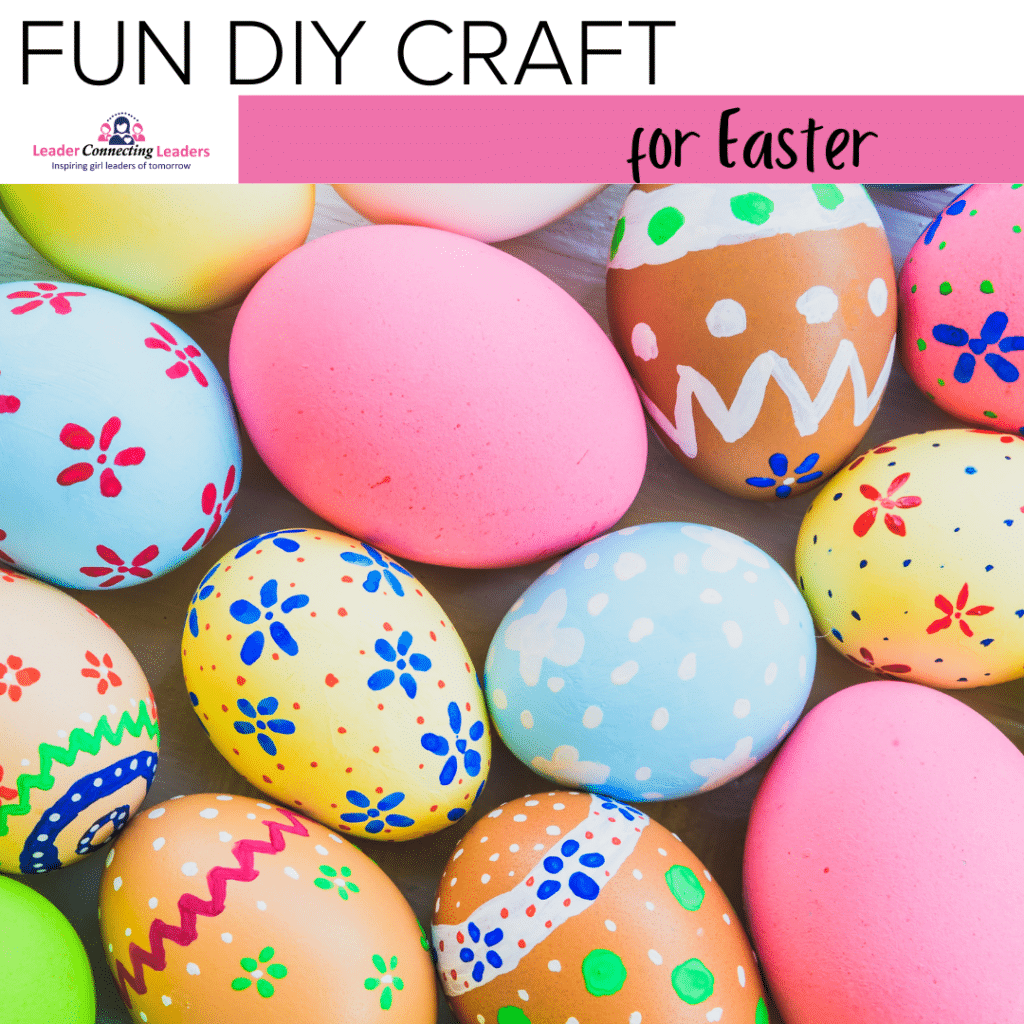 You do not need any unusual or difficult-to-obtain materials to create different paint than the ones you'll find at the store. All you need for this puffy paint recipe is shaving cream (preferably unscented, unless you want man-scented crafts), glue, and food coloring. You can use any size of plastic cups, although their website recommends 9 oz plastic craft cups. You'll also need something to stir with, as well as paintbrushes.
Decorate Your Eggs!
Once you make the paint, you can use it in any way you see fit in celebration of Easter! I would recommend finding free Easter-themed coloring pages, containing graphics like Easter eggs, bunnies, or flowers. This fun activity would be the easiest option for kids of all ages. You can also use the puffy paint as fabric paint on things like t-shirts, make custom plastic Easter eggs, or perfectly unique hard-boiled eggs worthy of showing off!
My personal favorite idea is to get craft rocks and paint them with 3D paint to look like Easter egg dye! This is definitely a better fit for older Girl Scout troop members. You can draw squiggly lines or polka dots on the rocks first with a Sharpie or other permanent marker, then paint the rocks to look like Easter eggs. This easy Easter craft is perfectly adjustable to be engaging for any group of older kids. Make sure to give the finished eggs plenty of time to dry!
DIY Puffy Paint Materials:
Unscented shaving cream
Thick paper, t-shirts, or craft rocks
Elmer's glue
Food coloring
9oz plastic cups (enough for each girl to have a few different colors)
Popsicle sticks, or stirring sticks
Paintbrushes
Markers (optional)
DIY Puffy Paint Instructions:
Put a 1:1 ratio of shaving cream and craft glue into the small cups to create a little paint. Make sure they're not overflowing, and mix them together using a popsicle stick or other stirring stick.
Add some drops of food coloring (liquid or gel), and stir in to create spring colors.
Paint anything you'd like to paint! Feel free to add this puffy paint to any Easter craft to put your own spin on it. I listed some options in this post, but you can really use your creativity to make the craft your own!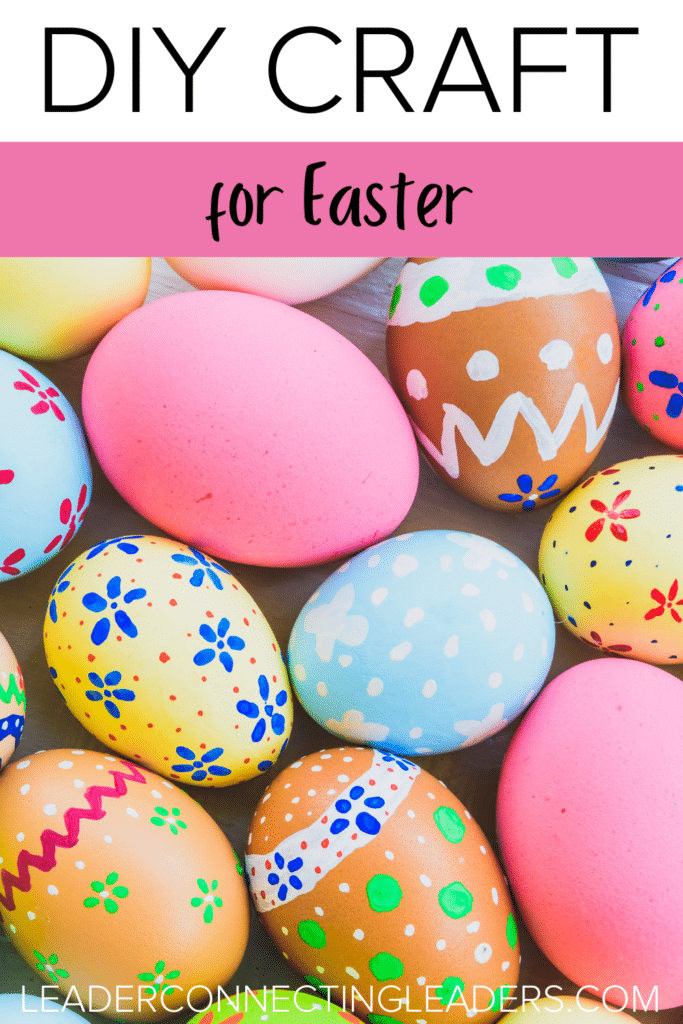 Fun Twists on DIY Puffy Paint Easter Craft:
If your girls are interested in art, you can turn this activity into a lesson about the color wheel! Teach your girls how color mixing impacts the paint, and let them experiment. I recommend teaching them a few of these tips:
The higher the white-to-color ratio is, the lighter the color will be, creating a pastel effect. You can explain this by comparing 2 or 3 different cups of a single color, mixing red, blue, or yellow in with the white glue and shaving cream.
Red plus blue is purple, blue plus yellow is green, red plus yellow is orange. I find it fun to ask my scouts which color they think each combination will create, then showing it to them live and seeing the wonder on their faces.
Different levels of each added color will change the balance of the new color mix. You can show this by having 2 or 3 different cups of one color, like "purple," and practice adding different amounts of red and blue.
If you want to make this easy craft into a full lesson, you can find a copy of the color wheel online and teach it to your girls, and you can even have them color in their own copies. Don't assume that your girls will already know all of these tips, even if they're older. A lot of people don't know color theory, even into their adulthood!
Adding Elements to Your Easter Crafts
One cute idea is to add fun elements like a little pinch of glitter, pom poms, tissue paper, or some googly eyes, or use fun materials to paint with, like sponges, bubble wrap, or loofahs, as a fun way to make your Easter egg decorations distinct. You can also check out super cute polyester glitter mini shapes at your local craft store like little fruits or stars that you could stick on top! You can add some clear nail polish or glue on top to make sure everything sticks. With art, there truly are no rules, and this awesome craft can help your girls get interested.
I'd love to see your Girl Scout troop's Easter egg art, and learn how you made your own easter eggs.
Enjoy every minute being a leader and continue to inspire your girls!
Purchase this wonderful illustrated book from Amazon.