If you're anything like me, right now you're belatedly taking down your Valentine's Day decor and wondering, what's next? It's not quite time for Easter, but there's something in between… Saint Patrick's Day, of course!
As you know, crafting is a great way to spend time with your troop and help them build their creativity. As you prepare yourself to make all the green food and wear all the green clothes, this is an awesome time to sit down with your girls and create some new Shamrock-themed decorations with a festive flair! This is a great chance to show your troop members the ropes on how to create in an accessible, fun way.
I personally discovered this St Patrick's Day craft from Crafts by Amanda, but there are lots of variations on it, so I'm sure you've seen it around. Stick around and I'll show you the ropes!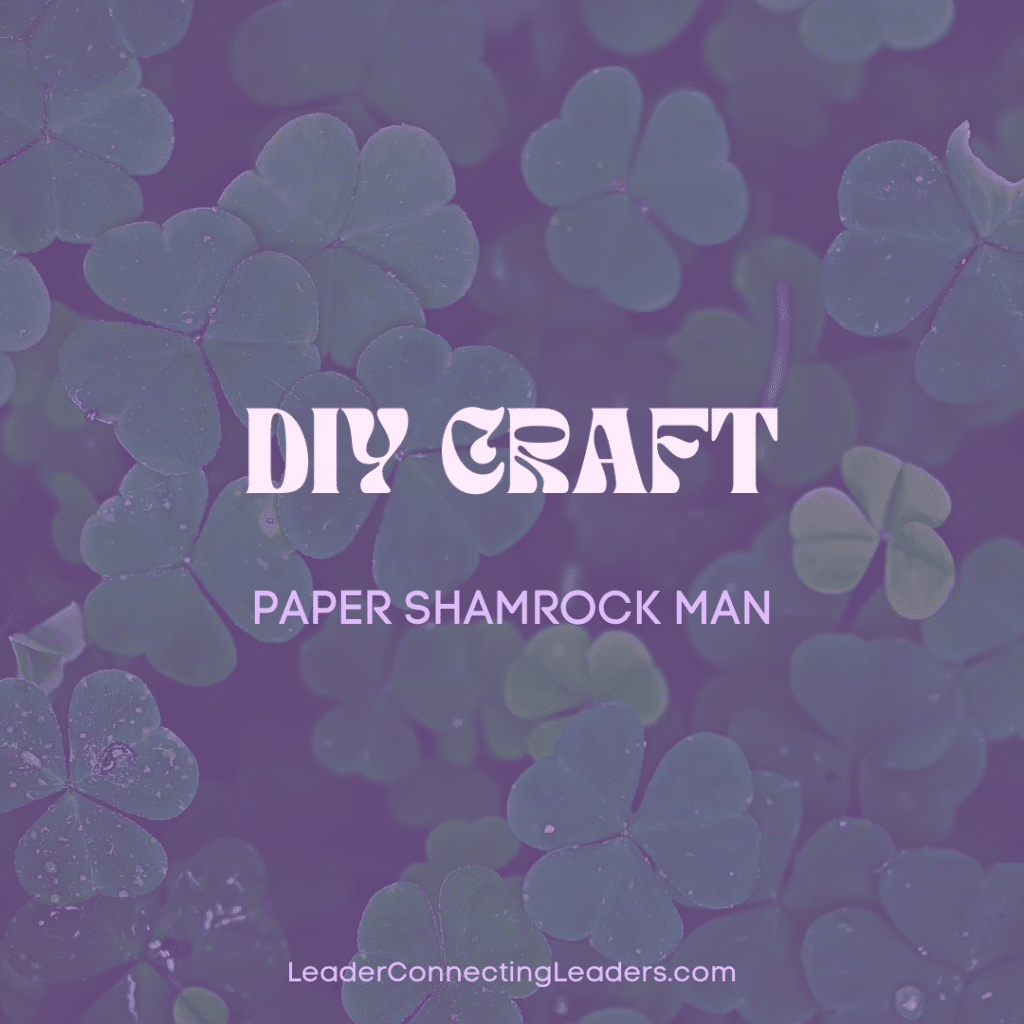 What to Know Beforehand
This craft doesn't take anything too crazy, it's one of those easy shamrock crafts you can do with almost any kid. The most unique item you might want to have is a stencil with different sizes of shamrock shapes on it if you don't feel equipped to draw three leaf clovers by hand, but of course, that's not necessary. It can be a great thing for your troop to see you create imperfectly with joy!
This shamrock craft is a fun, silly option for kids ages 4 and up. Of course, you can do it with younger children if they're also present, but you're going to have to complete the craft together, especially if you're using a stencil. There's also scissors involved, so make sure your troop has the right set for their age level.
It's also important to note that Amanda from Crafts by Amanda recommended that you cut the stem off the largest shamrock to avoid any awkward laughs or comments from the kids, especially if you're doing this as a large group activity.
List of Materials for Paper Accordion Shamrock Man:
Green construction paper or origami paper
White construction or printer paper
Large and small shamrock stencils (optional)
Glue stick
Scissors
Googly eyes (large works best)
Black marker
Embellishments (bling, stickers, sequins, glitter glue)
Magnets with sticky backs (optional)
Step-by-Step Instructions for Paper Accordion Shamrock Man:
The first thing you'll want to do is to create your shamrocks. If you have young children in your troop, you will probably want to create these yourself and provide them to the kids at craft time, but if you have older kids, feel free to let them cut out or even draw the shamrocks.
This is the time when you can pull out your three-leaf clover stencils, or freehand if you're feeling artistic! Each paper shamrock man will need one large shamrock for the head/body and four small shamrocks for his hands and feet.
Once you've drawn them onto green paper, you can cut them out (you can also cut off the stem from the large shamrock if desired). You can also make one large shamrock template on a green piece of paper that all the kids can use– this is one of the best ideas to streamline the process for a group of older kids.
Now it's time to make the arms and legs. All you'll need to do is cut your white paper into four 1.5-inch wide strips. You can make the arms a little bit shorter than the legs to make his arms and legs different sizes so they look more balanced.
If your troop isn't exactly scissor-friendly, this is the part where they can take over. Have them fold the strips of white construction paper back and forth so each strip of paper will have a little crinkly accordion pattern in the arms and legs.
Once they're done with that, you can glue the arms and legs onto the back of the large shamrock using a glue stick. The long strips will be on the bottom of the shamrock, while you glue the short strips horizontally on the sides.
Flip the whole thing over, then glue the small shamrock cutouts on the front of the arms and legs at the bottom of each strip. He should be looking like a little man at this point!
The final official steps are to glue the googly eyes onto his face and use your black marker to draw on a little smile. At this point, your shamrock man craft is complete!
Spice it Up!
For optional steps, feel free to add some sticky magnets to the back of his head and/or arms so your troop members can stick the clovers to their refrigerators or other magnetic surfaces. If your troop is into decorating, you can also let them go wild with bling, stickers, glitter glue, or sequins. Since there's more than one shamrock man, this is the perfect way for each kid to make theirs their own!
Finally, you can hang up your finished St. Patrick's Day shamrock men up around your troop's meeting place or send them home to bring your troop good luck and cheer. And, as always, check out our blog for more fun craft ideas!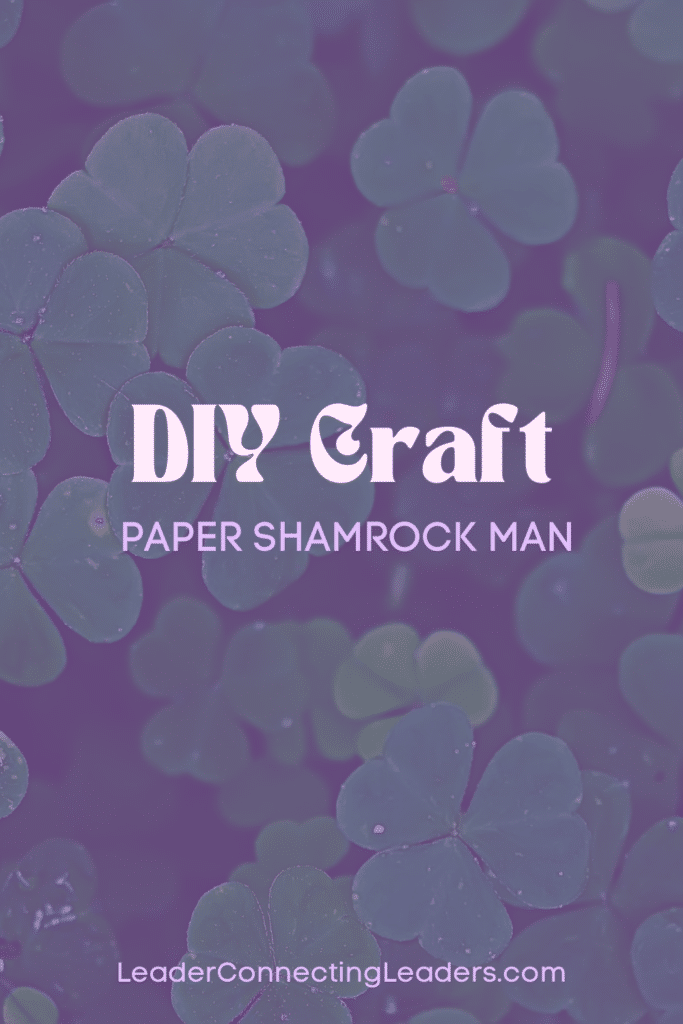 Enjoy every minute being a leader and continue to inspire your girls!