Learn how to make a God's Eye craft using yarn and sticks. This is a great craft that can be done as group then display in your window or on your wall. You can learn through directions and pictures and a short video showing how to do it. Let's get started!
What is a God's Eye?
A God's eye (in Spanish, Ojo de Dios) is a spiritual and votive object made by weaving a design out of yarn upon a wooden cross. Often several colors are used. … The Huichol call their God's Eyes Sikuli, which means "the power to see and understand things unknown."
Learn How to Use Wood and Yarn to Make a God's Eye Craft
For this craft you will need:
Yarn
Scissors
Wood sticks
Hot glue gun
How to make a God's Eye craft
Step 1: Take the sticks and see how big they are. You want to be the same size but make sure that they will match the size you would like your gods eye to be. You are going to glue them together in the middle putting them in opposite directions in a way to get a shape of cross. When you are happy with the look and all those 4 ends are even glue them in the middle using hot glue gun. If you still think that the sticks are too big you can still cut all the ends separately.
Step 2: Now it's time to take the yarn in one color and start wrapping it on every stick separately and continue to the next one. Wrap it there and continue to the next one. Repeat the same procedure and you will see some interesting shape coming up. Repeat that until you are happy with the size of that color. I've used pink and purple yarn, pink for the middle and purple for the outside.

Step 3: Tie the purple yarn on the end of the pink and continue wrapping the yarn around every stick.
Step 4: When you are happy with the look of the gods eye just cut the yarn, tie it at the end and if you have some longer piece of yarn there pull it through the wrappings back. 
Some additional advices, play a little with the colors and use different yarns. Have fun.
Step 5: Add the optional tassel to bottom of God's Eye.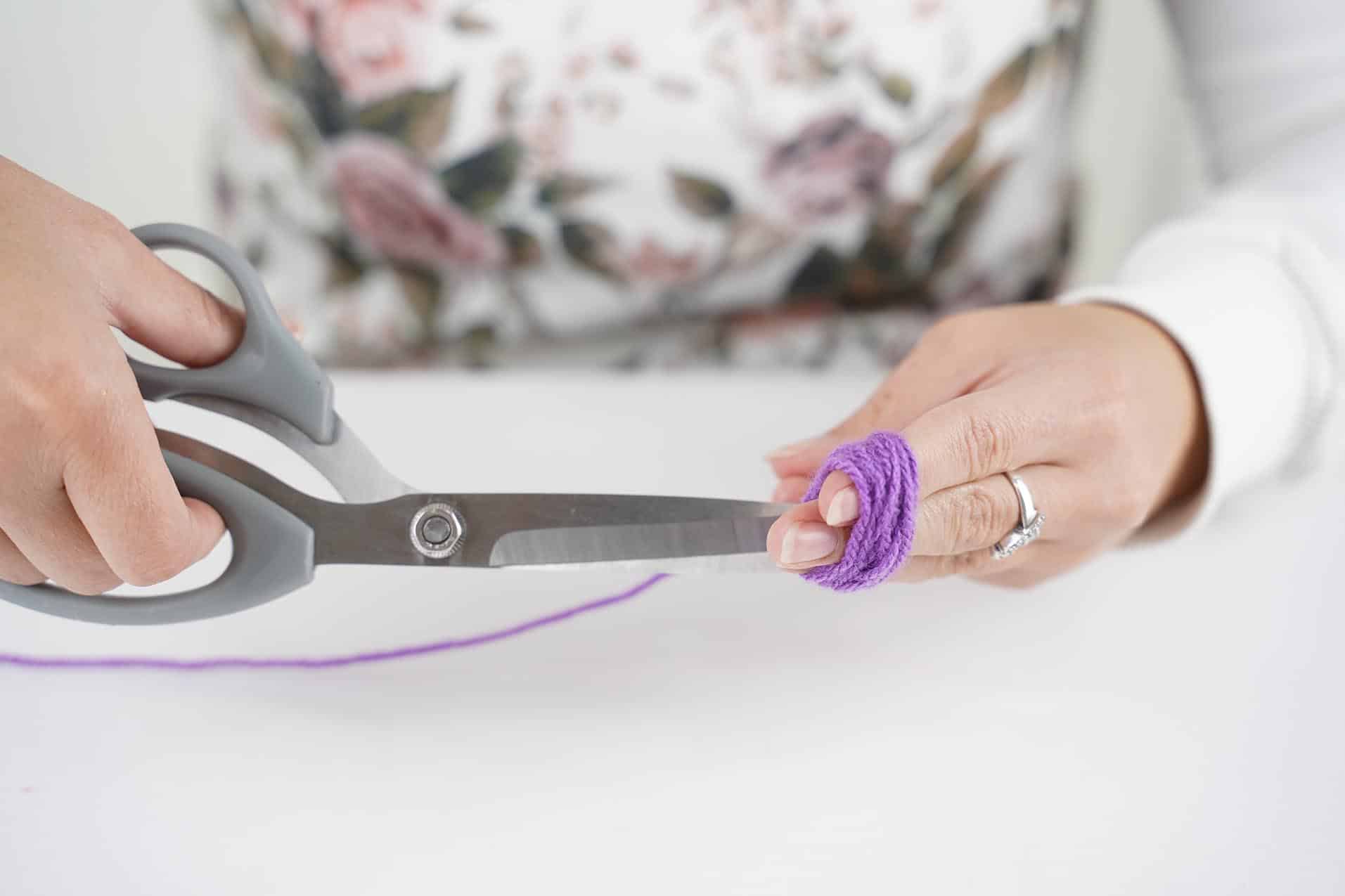 Completed God's Eye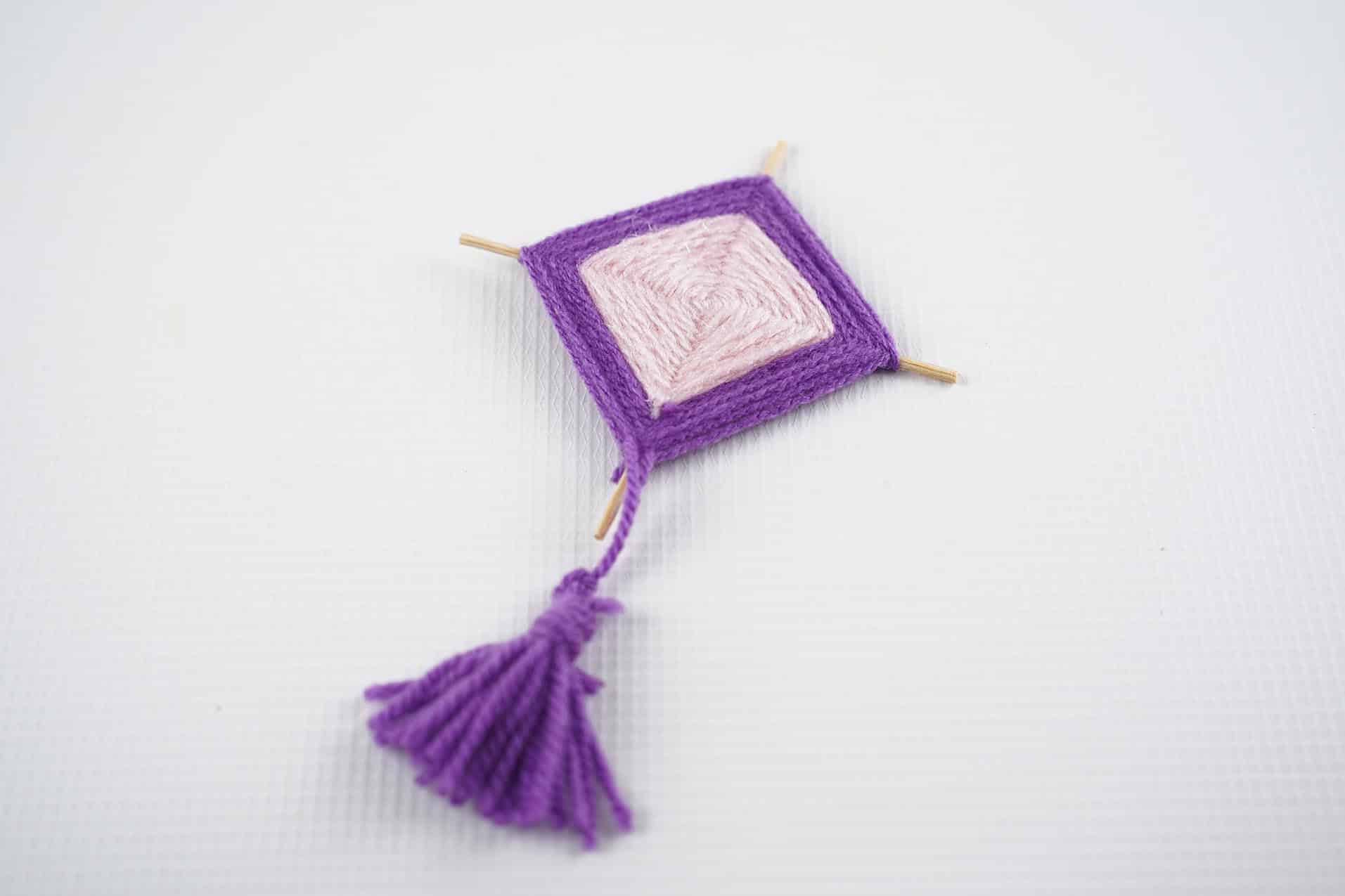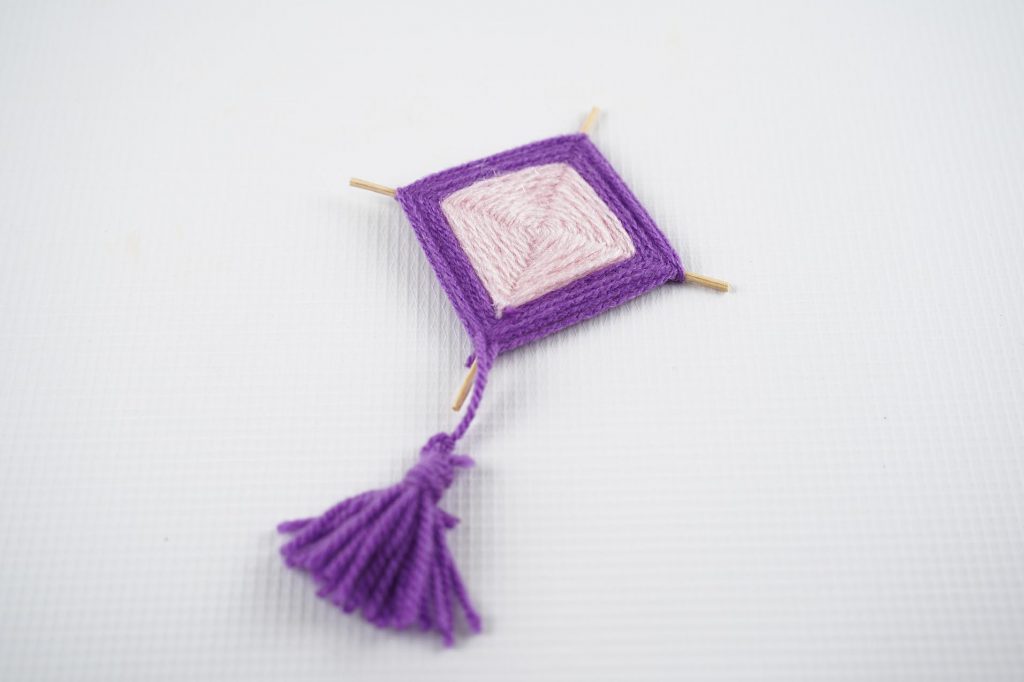 Need more God's Eye inspiration? Here is a Pinterest board full of God's Eye ideas to help your girls create an amazing piece of art.
Crafts Beyond God's Eye Craft
Enjoy every minute being a leader and continue to inspire your girls!