When your Daisy girls earn the safety pin you want them to really understand personal safety and fire safety and be able to share it with others.
Today I want to share a few ideas to get you started.
Safety Activity Booklet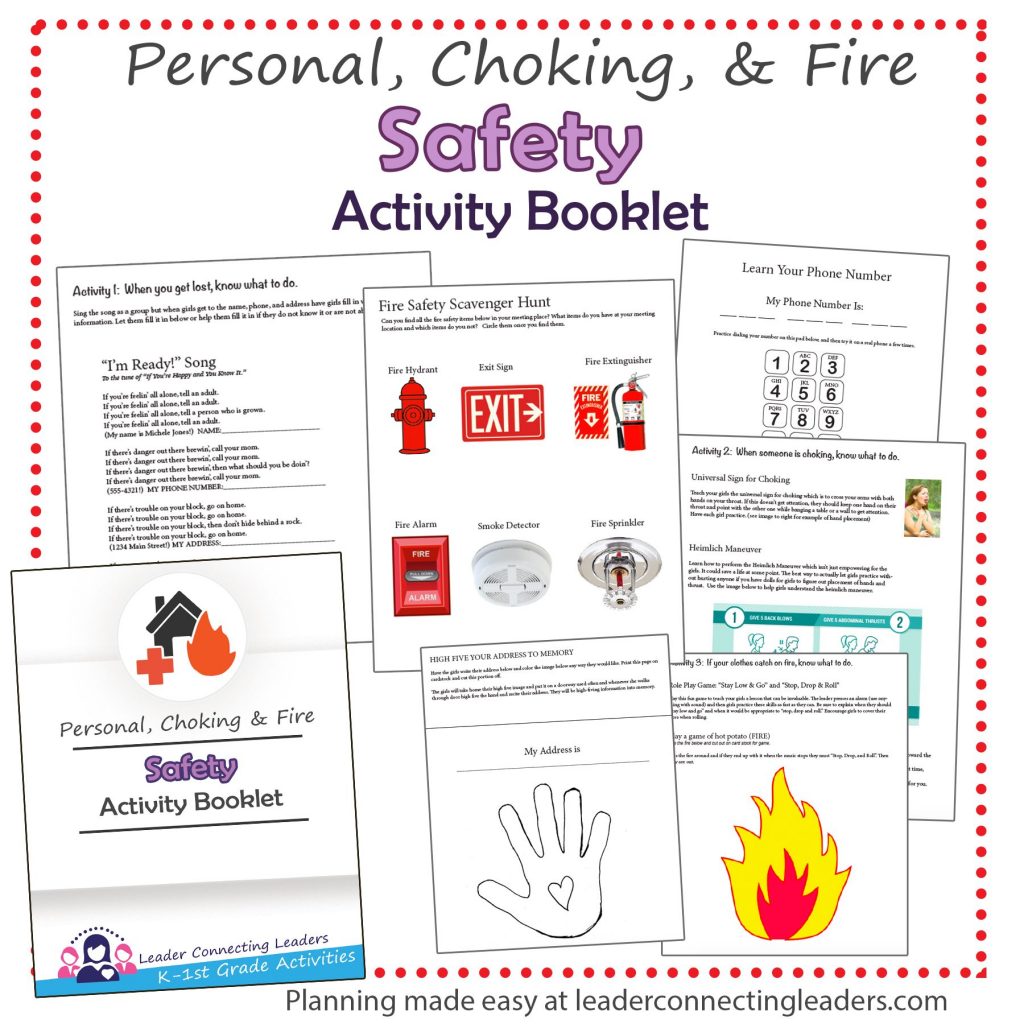 In this activity booklet you will teach your girls about their personal safety, choking safety, and fire safety. Using this booklet you will do activities and games that will help your girls remember their address, phone number, what to do when someone is choking, and what to do in a fire emergency. When the girls have completed this 6 page booklet they will understand all the safety concepts and be able to share what they learned with others. Get Your Safety Activity Booklet Now!
Create Your Own Fire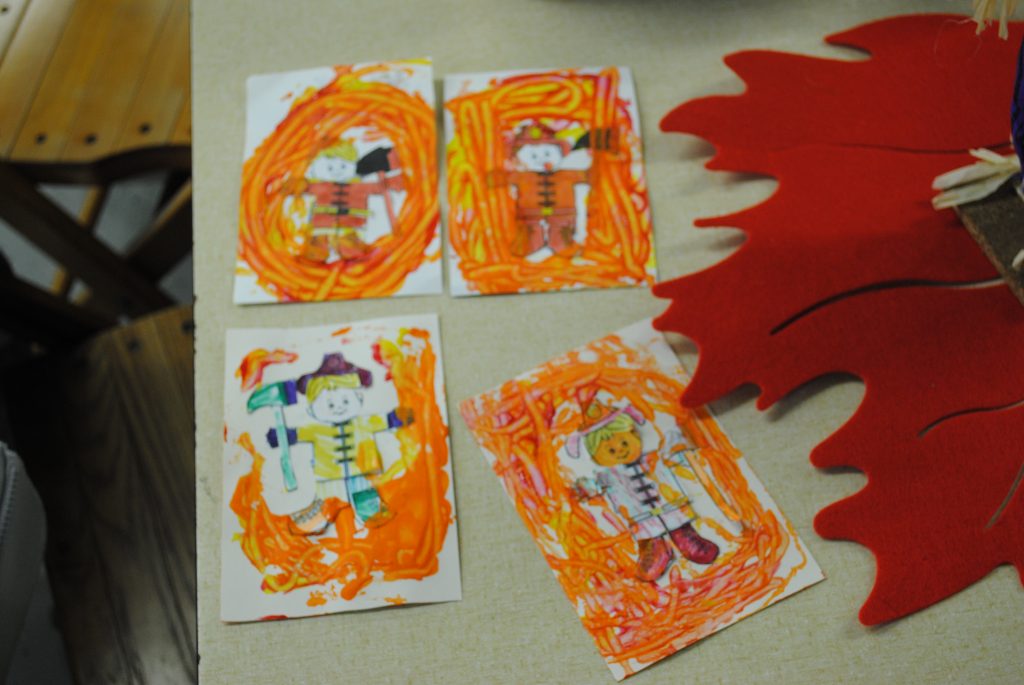 Girls love to get messy, so I purchased marbles, and had 5 x 7 paper for each girl . First I printed fireman paper dolls that I got from makingfriends.com which are free printables. I printed the black and white so the girls could color their own fireman any color they wanted. After the girls color the paper dolls set them aside. Then give each girl a 5×7 piece of paper, three marbles, and large paper plate with three colors Orange, Red and Yellow paint. Explain to girls they are going to create their own fire, by dipping the marble into the color paint and rolling across paper. Then choose the next color and roll on paper, and lastly the last color. Set it aside and let dry. When dry the girls will glue their paper fire man onto paper and slide into their picture frames that I purchased from pat catans
After completing Fire Safety portion of award, give each girl a fire safety temporary tattoo. Here is a great set with a variety of options: Fireman Fire Safety Temporary Tattoos For Kids with 72 Pieces
Stranger Danger Whistle
I came across a blog with a very good craft and explanation to share with your girls about stranger danger. Here is the complete directions for craft: click here
---
Garden Fairy Adventure Kit
A family of 10 garden fairies are on a mission to teach your girls good values to live by. Your girls will go on a garden adventure helping their fairy friends plant their flowers, water their gardens, and learn how to put their values into action one activity at a time. Everything is planned for you, just gather the supplies and enjoy running your meeting. Learn more and get yours today.
Enjoy every minute being a leader and continue to inspire your girls!