If you are leading a Daisy Girl Scout troop, you know the joy of introducing young girls to Girl Scouts when they walk in the front door for the first time. Joining a Daisy level troop is a great way for girls to make new friends, learn how to become good neighbors, and get started on badge work and service projects. We all started out as Daisies, and it feels good to give experiences like earning the Daisy Money Explorer Badge back to young girls.
As exciting as it is, leading a troop of young scouts isn't always as easy as it seems, especially when it comes to helping them earn their badges. Without a concrete list of steps, it can be hard as a troop leader to prepare for all the different parts of earning a badge. Thankfully, there are helpful resources out there that can really help leaders' lives become easier.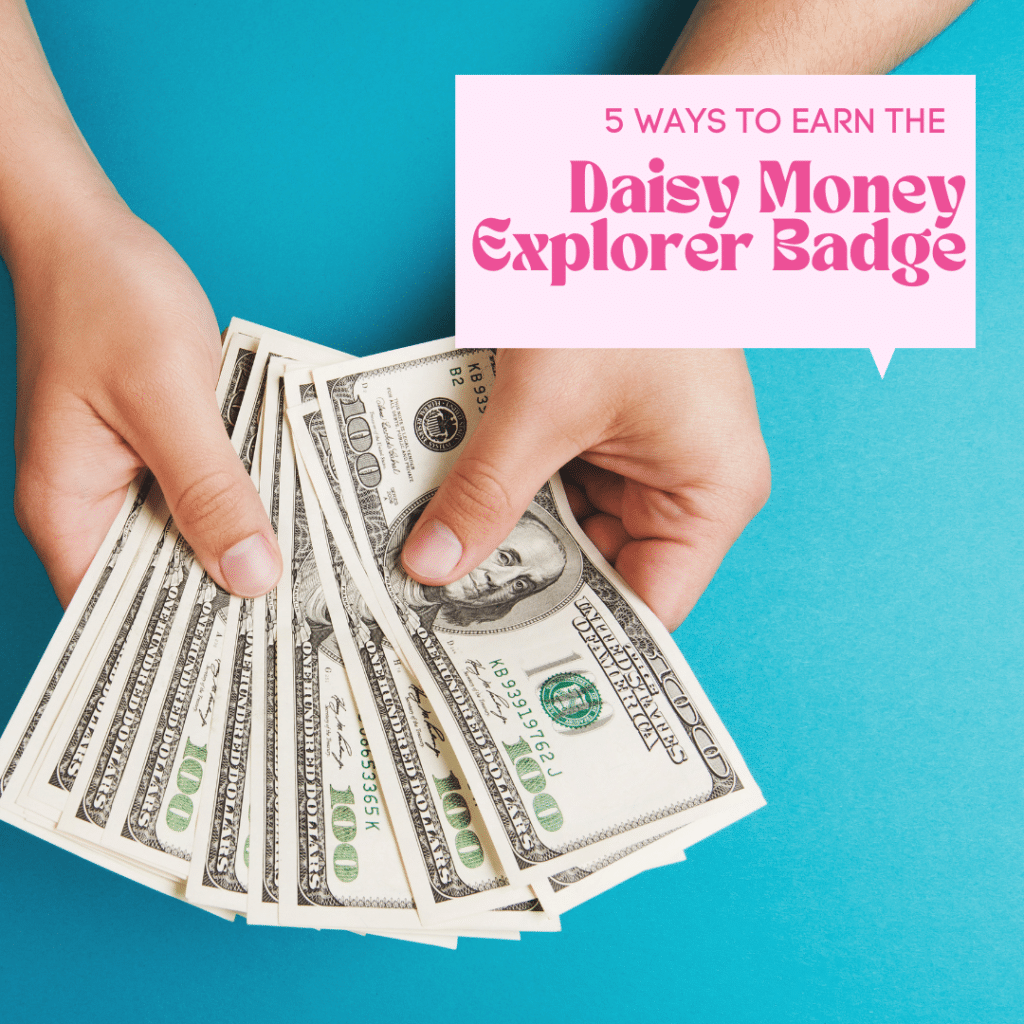 What is the Daisy Money Explorer Badge?
The Daisy Money Explorer Badge is all about learning how to use resources in a responsible way, and there are multiple different ways to earn it. The point of the badge is to learn about what all the different coins are worth and how to pay for things.
Of course, there is no better place to get advice on how to earn a badge than from the Girl Scouts of the USA official website. They have resources you can use throughout the troop year to help your Daisy friends to earn easy badges and move on to the next level.
Today we're going to talk about two of their best resources that can help you lead your girls to earning their Daisy Money Explorer badge. Before you start either of these, check out the Daisy Money Explorer Badge Requirements, which can be found in a very helpful pamphlet that can give you step-by-step instructions that will teach your Girl Scout members how to earn their badge with adult help. There is a two-page volunteer guide that will help you or any other leader teach your scouts about money and how to use it.
---
If you'd like a script that will teach you how to help your girls earn their Money Explorer badge, this financial literacy activity adapted from step 3 of the badge will give you everything you need to seamlessly lead your troop. The activity should only take 20-30 minutes!
The main summary is that your girls will practice being store owners and customers. They will learn how to spend and earn money, and this will help them prepare to run their cookie booth. There are some more skills included as well, like learning the dollar sign and the cents symbol, as well as how to make change.
---
Attend a Daisy Money Explorer Event
Sometimes, there are events where girls can gather to earn their badge together. For example, if you live near Eugene, Oregon, there is an event coming up this fall where girls from separate troops can attend to earn their Daisy Money Explorer badge together. It costs less than $10, and it is a group activity scouts are expected to participate in with their parents or troop leaders.
The point of bringing this idea up isn't to promote that specific event, but to encourage you to look at safe in-person meetings in your area where your scouts can meet other girls and complete their badge work as a group. This is merely one example of the type of events you could attend to help with the process of earning the Money Explorer badge. I've noticed that my scouts love group events like this one to earn any badge, so you can stick this idea in your back pocket to help in the long run.
---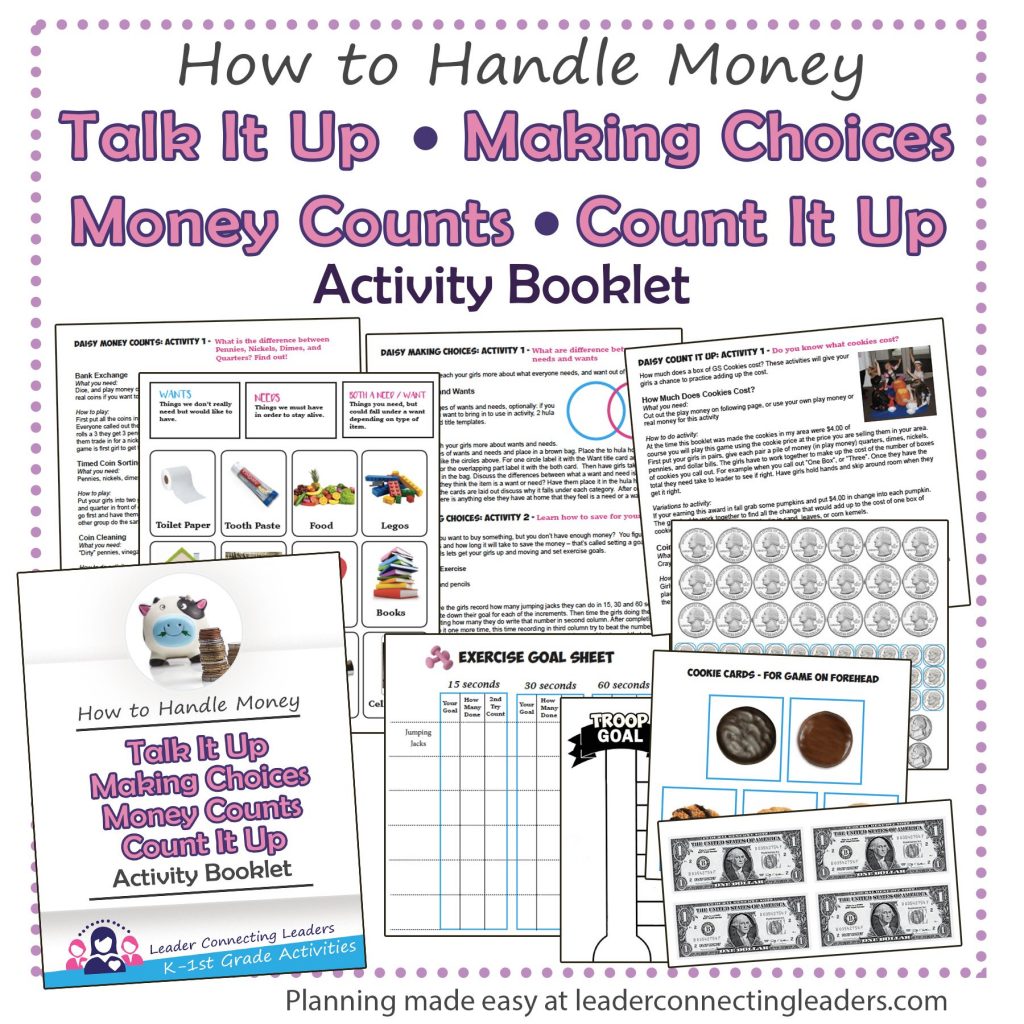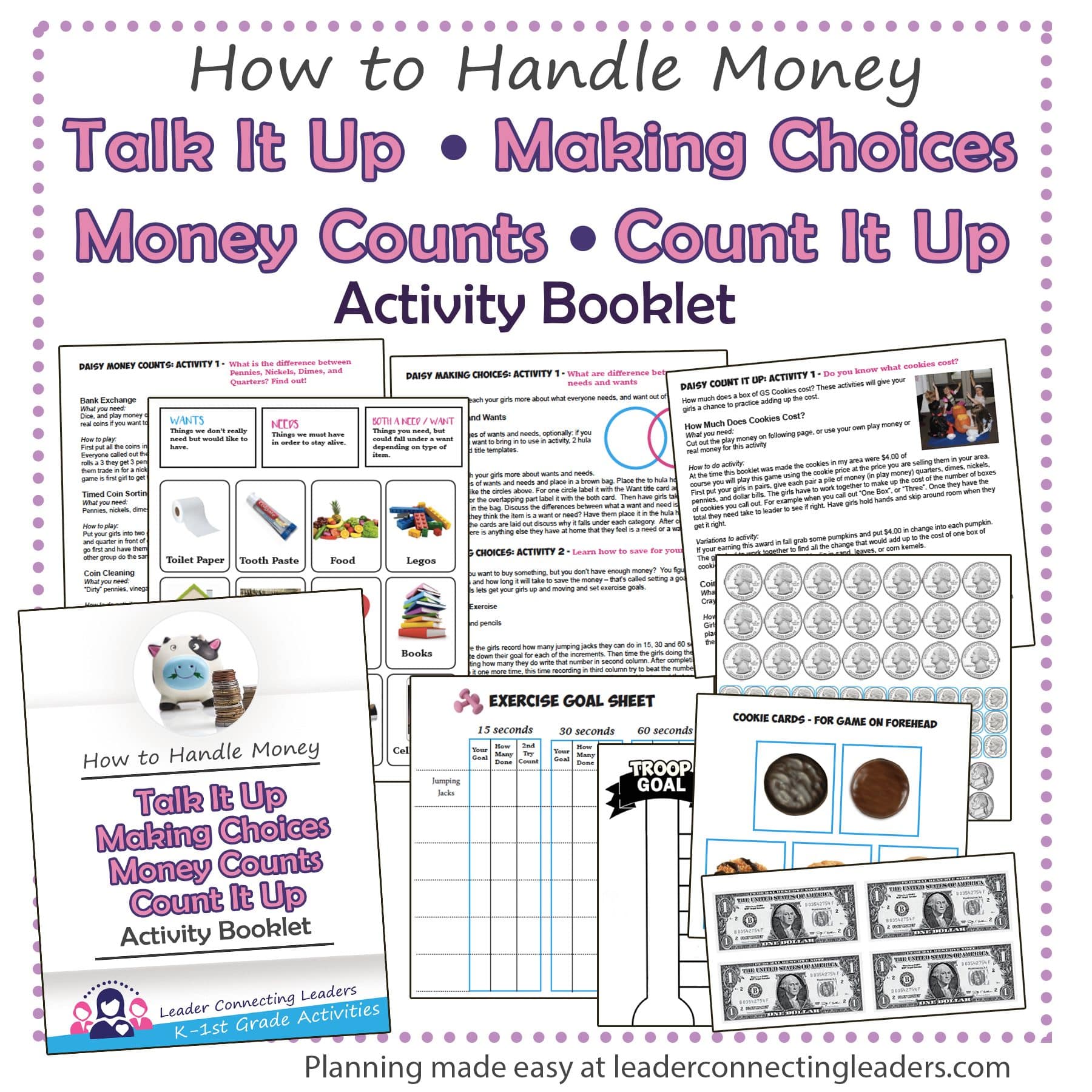 What are your favorite ways to earn the Daisy Money Explorer badge? If you have great tips and tricks that you like to use with your troop, comment them below to help other troop leaders brainstorm. Leading is so much more fun when you're connected with a group of other leaders who have been there, done that. Together we make a great problem-solving team!
Enjoy every minute being a leader and continue to inspire your girls!