Curious what the Global Action Award is and how to earn? 
Every Year GS offers the Global Action award for each level. You can see all the information on this on the GS website here 
Today I want to share what we did as a troop for our girls  earning the Global Action for that year.
Papier-mâché Luggage box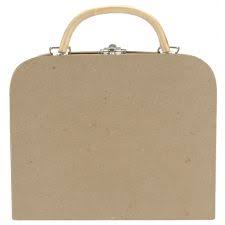 Purchase luggage boxes for girls to paint and design. You can get from Pat Catans or another craft store in your area.  We had our girls paint and design their luggage box a few weeks before World Thinking Day and then during our Thinking Day event when we exchanged SWAPs the girls put their trinkets into the luggage box.

Learn about Schools Around the World
First we had the girls each draw a picture of their school. They can draw a certain place they like best or front of school, the classroom, the cafeteria, the playground, etc. After they have completed drawing their school, have each girl tell one thing they love about their school. Then share with girls some pictures and explain what schools are like in faraway schools. Ask girls what the difference from your own? What are some of the things you have at your school that other children may not have? Use this PDF file with images of Schools around the world. Get it Here
Another option is to use this great book that covers stories of real children from around the world by interviewing them. Get your copy here: School Days Around the World

Color Game
When the leader calls out a color, the players have to run and touch something that color. Last girl to touch something is out. Who is winner? Play few times if girls enjoy it.List of Colors: Green, Orange, Red, Purple, Yellow, Blue, Pink
Create a homemade game 
Around the world, especially in poor countries, many children do not have store-bought toys. But they still have fun by making their own things to play with. Invent a game or make a toy out of natural materials such as sticks. Try out your game/toy with your friends.

How to make a flying fish
First you will need to get color paper and cut a strip of paper.
You will need to cut slits at either end
Bend the strip of paper and slot ends together.
Throw in the air and watch them spin as they come downThe original article for these directions for the flying fish came from here
---
Petal Fairy Garden Adventure Activity Booklets
I want to introduce you to the Petal Fairy Garden Adventure family, which are 10 flower fairies ready to help your Daisies earn their petals. Your girls will go on a garden adventure helping their petal fairy friends plant their fairy flowers, water their fairy gardens, and learn how to put the value into action one activity at a time.
Everything is planned for you all you have to do is gather the supplies listed at the top of each petal section and enjoy running your meeting. If you are looking for a fun new way to help your Daisies fulfill the requirements for the petals and flower center, check out the Daisy Petal Fairies Leader Booklet and Activity Booklets for each girl. There are a number of options to fit into your troops budget including printing leader booklets at home or have them mailed to your house, as well as options for girls activity booklets.  Learn more and get yours today!

---
Petal Fairy Fun Patches 
You are going to love these cute adorable fun patches to put on the back of your girl's vest. There is a different fairy for each of the Girl Scout Laws. I partnered with a amazing company Advantage Emblems and they are producing and shipping the patches. You can buy them individually or as a complete set. Here are the links:
---
You may also be interested in activities for the Daisy Safety Award. Click here