Bullying is a serious problem for kids of all ages and is something we all strive to eliminate. If your troop is looking for a great take action project and/ award project and you want to focus on helping kids from being bullied or feeling left out think about adding buddy benches to your school or playgrounds in your community.
What is a buddy bench?
In a school or playground setting a buddy bench is a special place in a school playground where a child can go when they want someone to talk to.
How One Troop Made Buddy Benches at Their School
This was my Junior Troop's Bronze Award project. The girls identified bullying as an issue at their school and wanted to do something about it, so they came up with several ideas, with the final one being designing and painting 2 Buddy Benches, one for each of the 2 playgrounds at the school.
They asked for the donations of 2 ready to paint benches which were made especially for them, the paint in the school's colors, brushes and rollers along with disposable paint pans.
When asking for the donations they explained the project and what they hoped it would do.
Hoping that kids who felt left out, lonely, bullied, without friends could go sit on the bench and then someone, beginning with the girls in our troop, would join them on the bench and invite them to play, walk, or just hang out. 
The girls had a great time painting, then putting their own hand prints and the abbreviated name of their school (East Jackson). At an assembly at the beginning of the school year the troop presented the benches to the student body with an explanation of how to use them.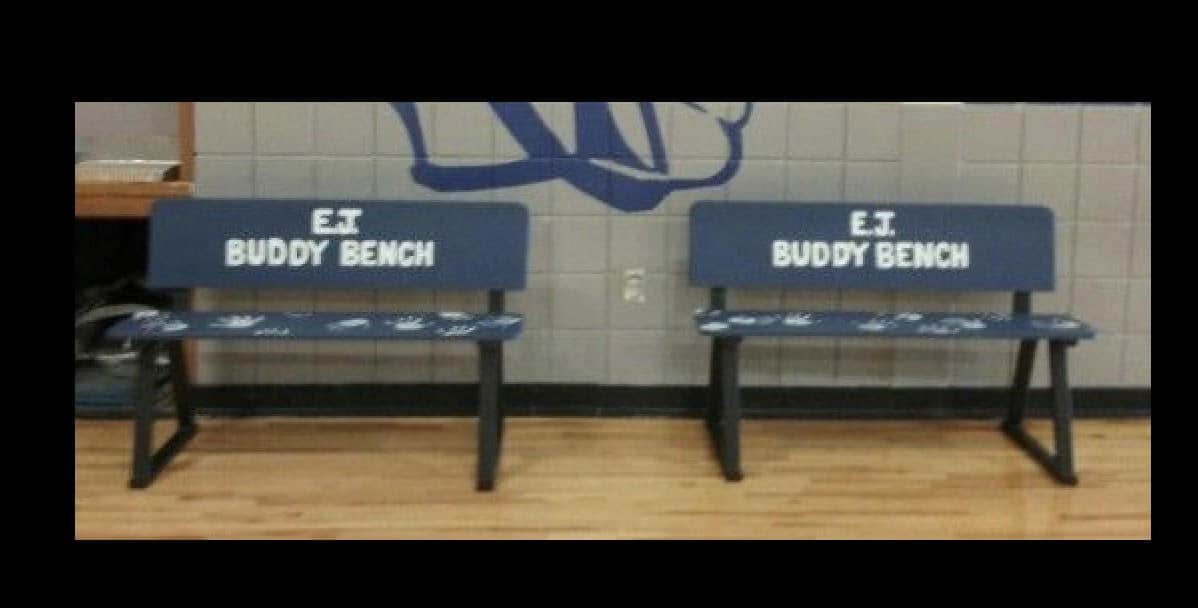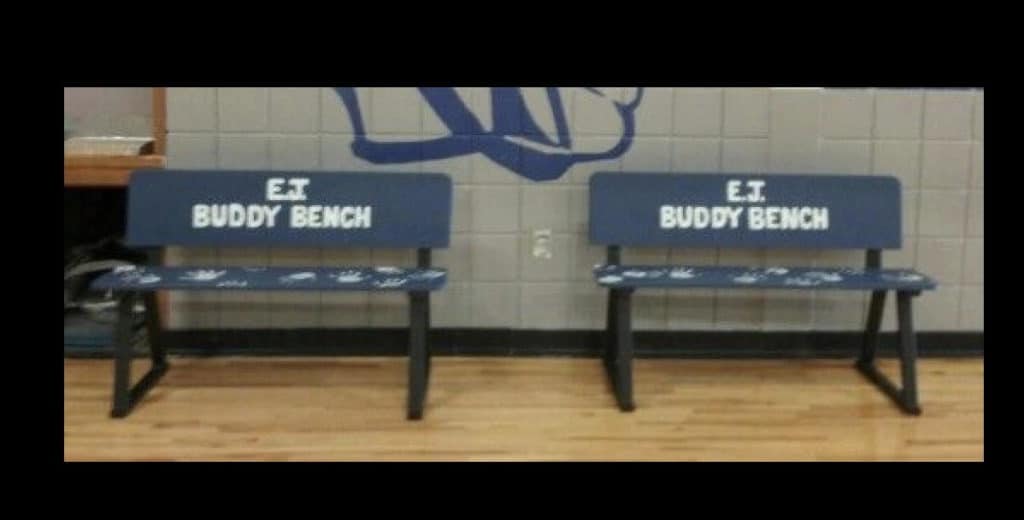 They also made a cement stone to go next to each bench.
Submitted by a leader by the name of Debby Southwell 
Do You Need Inspiration?
If you are like me off to Pinterest I go. There are so many ideas for how to make your buddy bench. You can call it a friendship bench, you can create bench rules to add to bench and so many different type of benches and designs you can do as a troop.  Here is my
Pinterest board
full of ideas to get you started. 
Buddy Bench Patches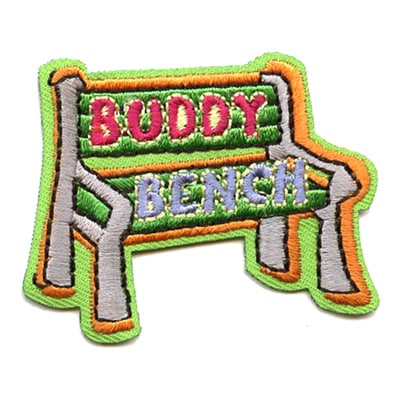 Enjoy every minute being a leader and continue to inspire your girls!