If you're looking for ideas to make your meeting more fun while learning about different paintings in different art periods, and then get creative making their own masterpieces, you have come to the right place. Using some of these activities below to explore the world of painting.
Below are a few ideas to get you started.
Painting Activity Booklet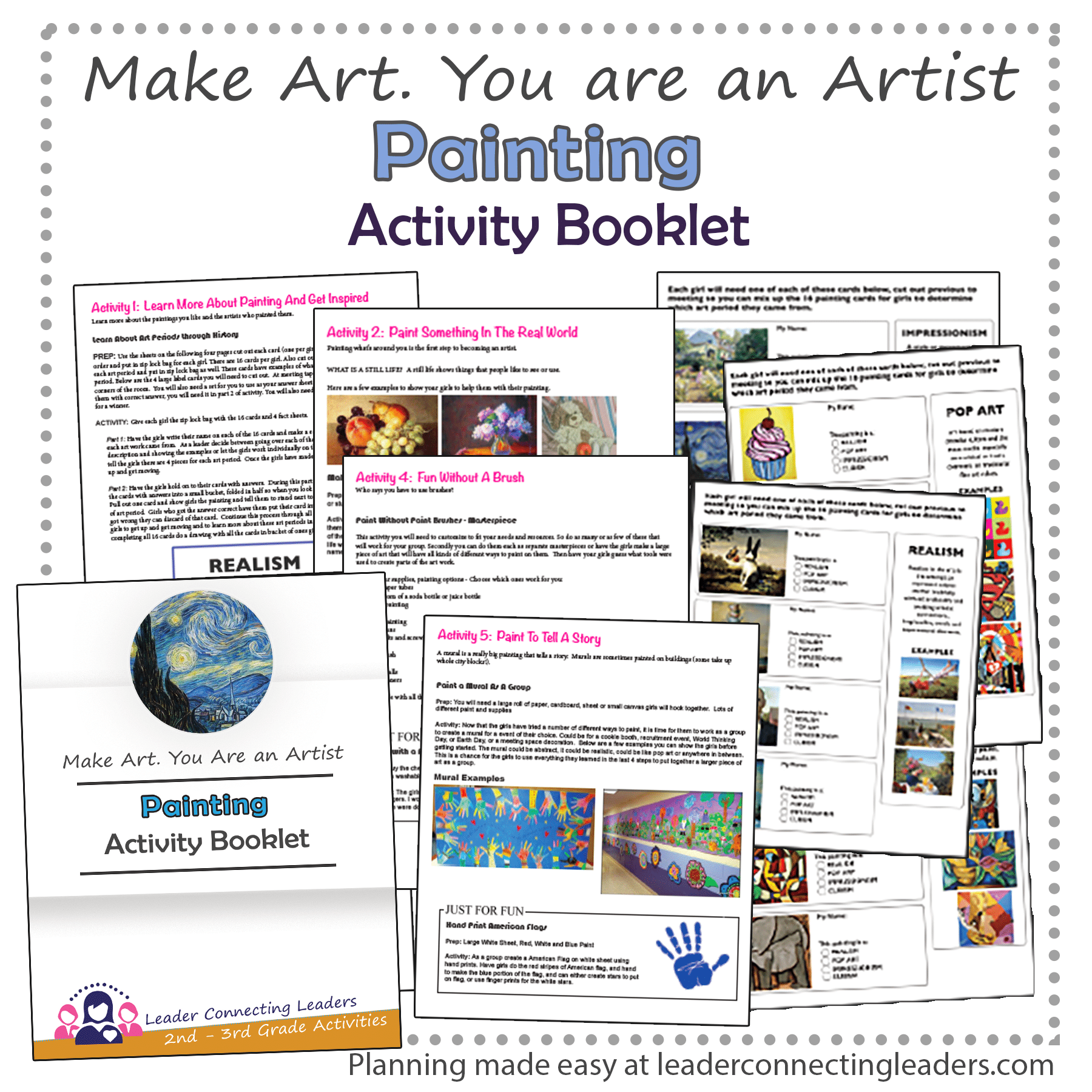 Before jumping into some ideas, do you want to skip all the planning? If so, use this Activity Booklet which will teach the girls about different art periods, while having fun playing a game, they will have fun with painting with pipe cleaners, bubble wrap, plungers and their hands. The girls will take a crack at painting something from the real world, and working as a group putting together a large mural to be used in a place of the girls choosing. Learn more and get yours today!
Be sure to also checkout these other activities your girls will love:
---
Other Fun Activities To Try
Learn About Other Painters
Prior to the meeting we asked each girl to bring in one artist and one painting they really like and a few interesting facts about the artist. At the beginning of meeting each girl shared their artist and painting and everyone gave their opinions on the artist that were chosen.

Paint a Purse
There are so many things around us that we could paint. But rather than just giving each girl a piece of paper to paint a dog, cat, or person we purchased cardboard purses that the girls could paint, we asked that they find something either around the meeting, or in a magazine to look at and paint onto their purse.
Modern Art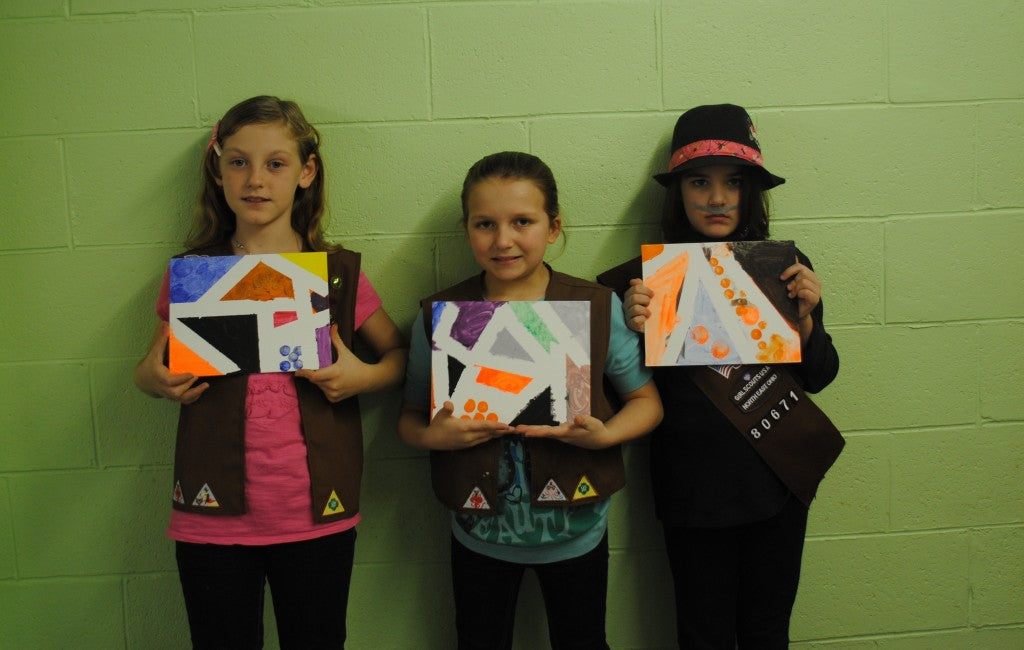 There are many painters especially modern artist who create abstract art. They don't paint people or objects it is more shapes, lines, and color that represent feelings or moods. We gave each girl a canvas to paint. We told them we want to Paint a canvas/modern art piece using masking tape to create different shapes on canvas. The girls each taped masking tape on in variety of angles, and then painted each area with different color acrylic paint. When painting is try have girls peel masking tap off.
Instead of using poster board which is not as heavy for paintings use heavy canvas – you can get a 12 pack of 8 x 10 sheets from amazon to use for a lot of different projects for this badge: CANVAS PANELS 12 PACK – 8″X10″

Paint with Marbles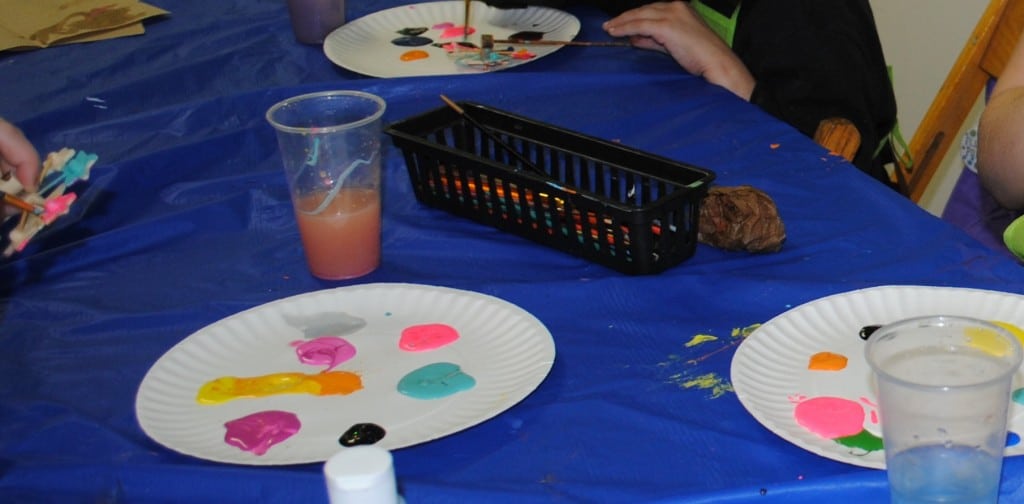 We gave each girl a piece of paper and 3 marbles. Using washable poster paint we changed up finger painting to marble painting. Put different color paints on a plate and give girls bowl of water and paper towels. Then the girls can dunk the marble in the paint and then roll around on paper. Try different colors and create a masterpiece only using marbles.
Group Mural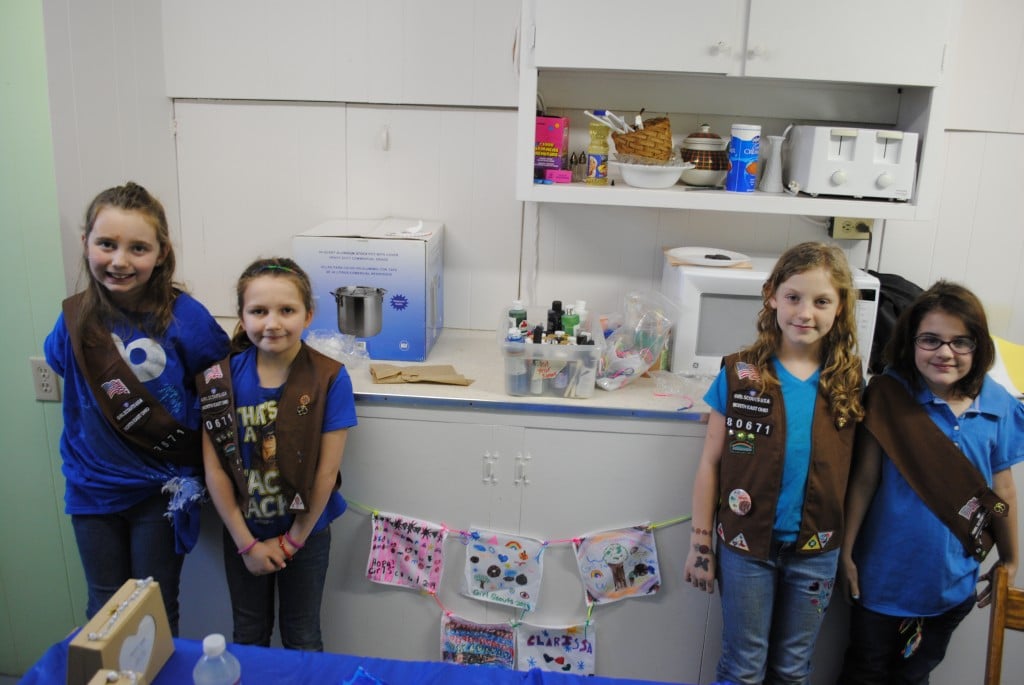 The girls wanted to create a mural that tells the story of what they love about being a GS. Rather than just having girls paint on paper we purchased fabric and cut into squares, gave each girl a piece and fabric paint, and had them create smaller tiles that at end they hooked together to create one large mural.
Paint By Number
The best part of paint by number is that as long as you can recognize numbers anyone can do it and enjoy it.  It is like an activity for 5 – 99 year olds for sure. There are a number of different kind of paint by number sets available you can do with your troop. If you get a large enough canvas you can do the activity together.
I got a really cool tiger from Paint By Number Online and then multiple people can work on different areas of painting you could probably have 4 people working together on this.  Of course if you get a smaller one everyone can do their own. It could be a great activity at the beginning of a meeting while you are waiting for everyone to arrive. Then it's something you can do every meeting till the painting is completed.  This would make a great gift to give to someone or if girls did separately maybe decoration fro their home, just get a frame and showcase on wall.
If you get yours from Paint By Number Online you will have everything you need to get started.  It will have numbered acrylic-based paint set, the pre-printed numbered canvas, 1 paint brush set, and easy to follow instructions.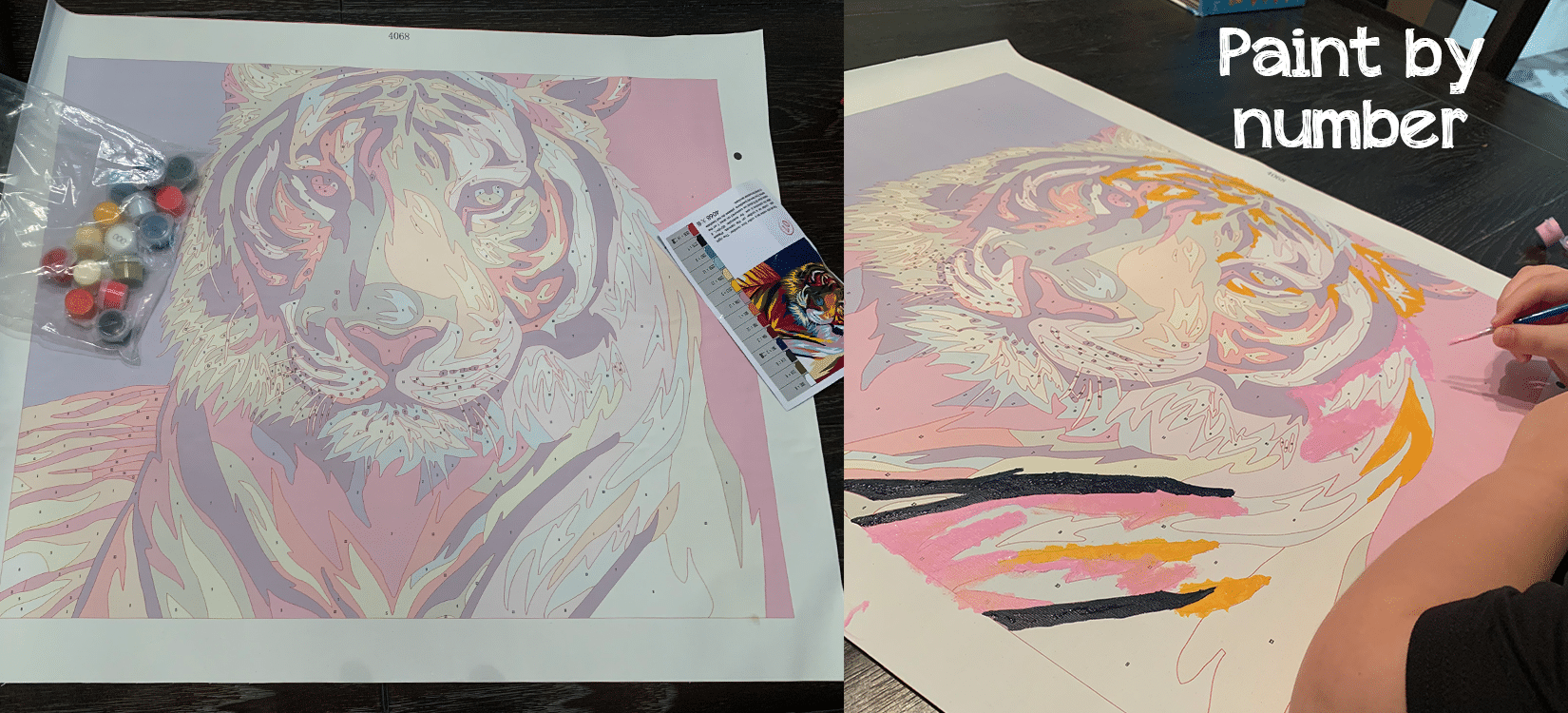 If you don't want to spend the time planning, our Activity Booklet has step-by-step instructions with activities that don't require any planning other than gathering supplies and printing booklets.
What do we do after your girls complete the activities?
Well of course give them the badge to display proudly on their vest, they earned it!  Additionally If you are like many leaders we want to award our girls when they complete something even beyond just the patch. One great way to show achievement is with a certificate. Don't worry you don't have to make them, I found a resource that has done all the work for you and all you have to do is print them and customize the certificates with each girl's name, badge or award earned, date, and troop leader.  Editable certificates perfect for awarding girls after earning a badge.
Organize Your Troop Meetings This Year with a 25+ page Leader Planner 
This Leader Planner is from another amazing blogger named Jen her blog is called "I am StrawjenBerry" With the help of Jen I wrote a blog post explaining everything you will get in this planner. It has everything you need to plan your troop year. The planner contains your calendar, meeting planners, rosters and badge trackers in one safe place for when you need it. Read more
Enjoy every minute being a leader and continue to inspire your girls!