June is here you know what that means, FINALLY SUMMER.  There is so much to do in June these patches can be great reminders of events such as a pool party, fathers day, summer camp, go paddle boating with your troop or create a summer time bucket list to do with your troop.  Scroll down to learn more about each of these events with activities and a patch to go with them.
Pool Party Fun Patch

Have a pool party with your girls and wear the Pool Party Fun Patch as a reminder of all the fun you had. You can just have everyone come and swim and have fun. You can also include games. One game I love to play is a Mermaid race which is where everyone starts at one end of pool and on go everyone swims as far as they can underwater. Once they have to come up have them stop where they make it see who goes furthest.
Father's Day Fun Patch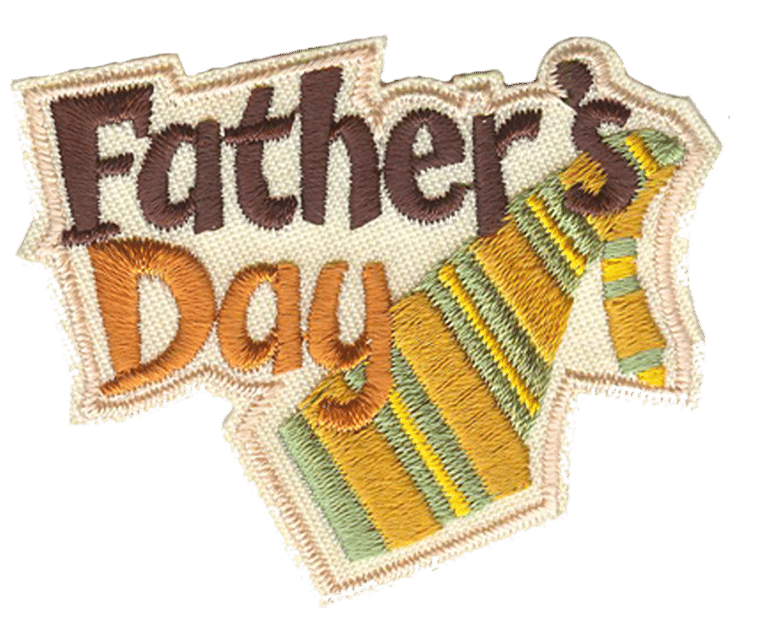 Every June we celebrate Father's Day, if you need a few great ideas for crafts to have your girls make to give to their fathers. Check out this Pinterest board full of Father Day craft ideas from across the web. A Father's Day Fun Patch will make a great addition to the back of your vest.
Paddle Boat Fun Patch
Take your girls paddle boating and when you are all done with event give each girl this cute paddle boat fun patch to remember their outing as a troop.
Summer Bucket List Fun Patch
This would be a great thing to do at your last meeting of year if you take summer off as a troop. Then tell girls if they completed the Summer bucket list challenge they will receive a Summer Bucket List Fun Patch.  Here is some great ideas to get your girls started making list or use the free printable
Summer Camp Fun Patch
Summer camp is a big thing with troops. There are so many different camps to go to. Whether you choose to go to a council camp or run a troop camping event. If you need help planning your camping food check out some of these great themed camping events I have run in the past.  To remember the adventures at camp at the Summer Camp Fun Patchto your vest.
If you love patches there are a lot more where these came from just go to www.advantageemblem.com to view some of the other 4800 Fun Patches and Pins from Advantage Emblem and Screen Printing. Fun Patches and Pins are in-stock and ready for same day shipping. Free standard shipping is available on all Fun Patch or Pin orders. Fun Patch designs of the same size can be mixed to achieve the best quantity discount. Order the free 2017-2018 Big Advantage Catalog. All Fun Patches in the catalog feature iron-on backing. In addition to Fun Patches, Advantage Emblem and Screen Printing specializes in custom embroidered emblems and screen printed, embroidered and laser-appliqued products.
Organize Troops Events and Fun Patches with a 25+ page Leader Planner 
This Leader Planner is from another amazing blogger named Jen her blog is called "I am StrawjenBerry" With the help of Jen I wrote a blog post explaining everything you will get in this planner. It has everything you need to plan your troop year. The planner contains your calendar, meeting planners, rosters and badge trackers in one safe place for when you need it.   Read more