April is here you know what that means, SPRING IS HERE. Of course if you live on the Northern coast near lake erie it sure doesn't feel like it. But either way we can celebrate like its spring.  This post I share 5 great fun patches with some activities to do with your girls that would go great with the fun patch. April is packed full with things to do and celebrate. Starting with Easter and April Fools day that fell on same day. Then a lot of activities around our environment: Earth Day, get out there and plant flowers and smell spring, and lastly Arbor day.  Scroll down to learn more about each of these events with activities and a patch to go with them.
While we all love earning badges to put on the front of our vest. It is just as much fun to participate in events, activities, and programs to earn fun patches for the back of our vest.
Today's Fun Patch Post will cover everything for your April activities with your troop and are all from a amazing company called Advantage Emblem and Screen Printing.
Easter Patch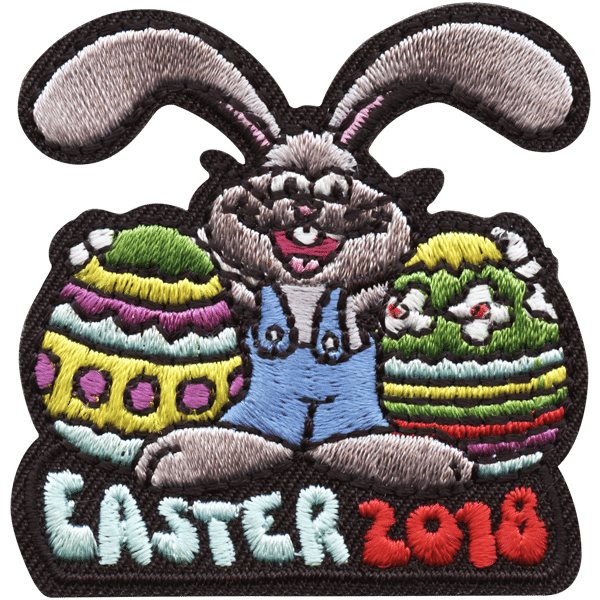 Easter this year fell on April 1st if you have not celebrated with your troop yet. Here are a pile of Easter party ideas to check out.
Then after party, what better way to remember your fun Easter party then with this Fun Patch for back of vest. Get your 2″ Easter Fun Patch Embroidered Fun Patch Now
April Fool's Day Patch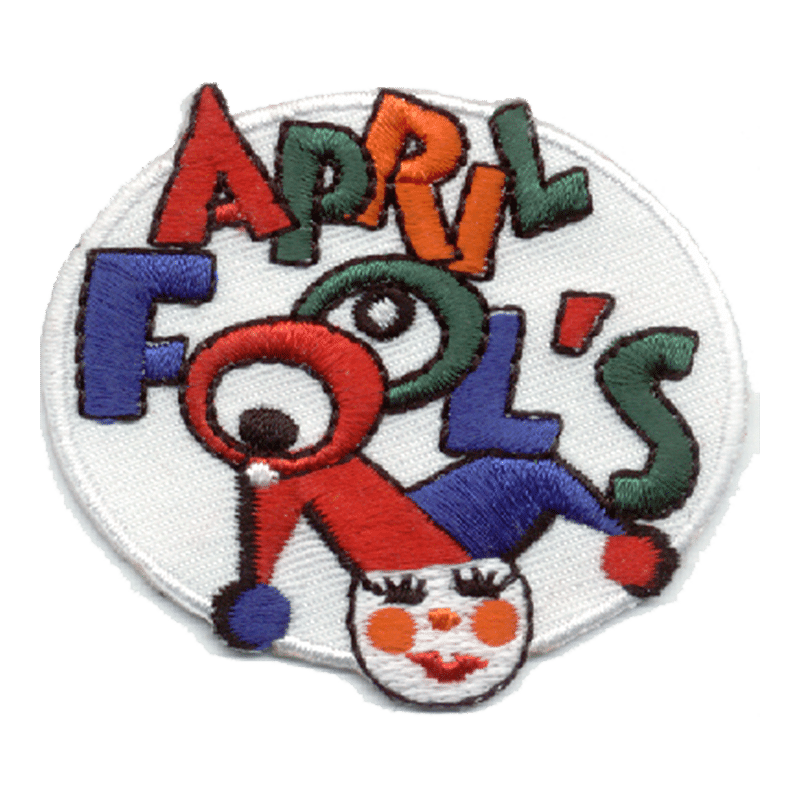 April Fools Day always falls on April 1st. If you are looking for some fun kids friendly pranks to do with your girls this site has some great ideas. Click here
After you have had some fun with your girls sure to get each of your girls this adorable fun patch for the back of their vests: Get your 2″ April Fool's Day Embroidered Fun Patch Now
Arbor Day Patch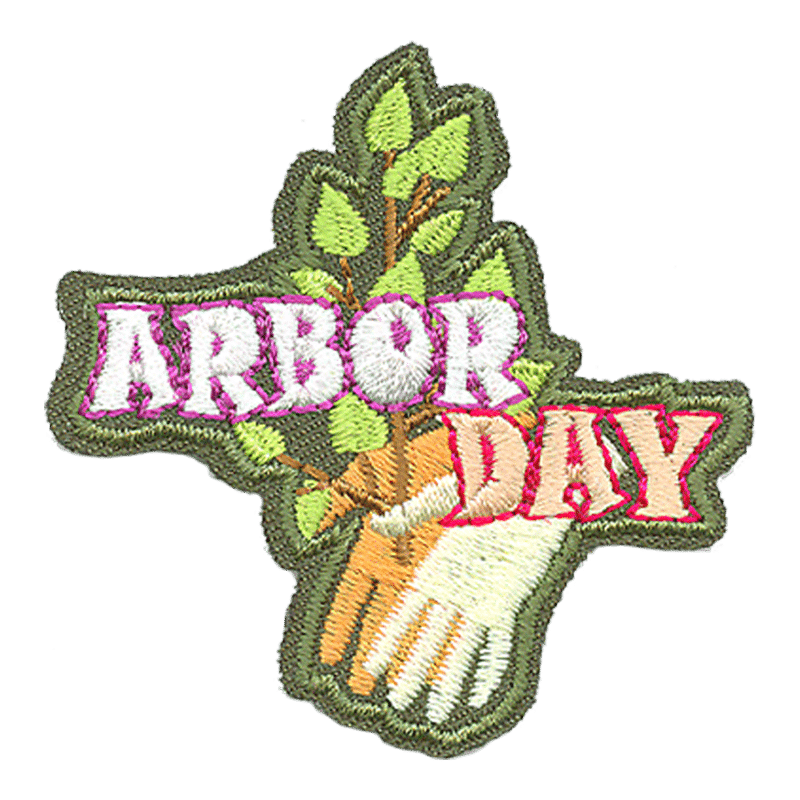 Plan your meeting to do something to teach your girls more about the importance of tress. Why? Because National Arbor Day is April 27, 2018 this year. Which is a time to get together and celebrate jus that trees!  Here is a great book that will teach your girls all about the importance of planting trees and helping them grow. Get your book here
Be sure to grab this nice fun patch for your girls to put on the back of their vest to remember the meeting. Get your 2″ Arbor Day Embroidered Fun Patch Now
Plant a Garden Patch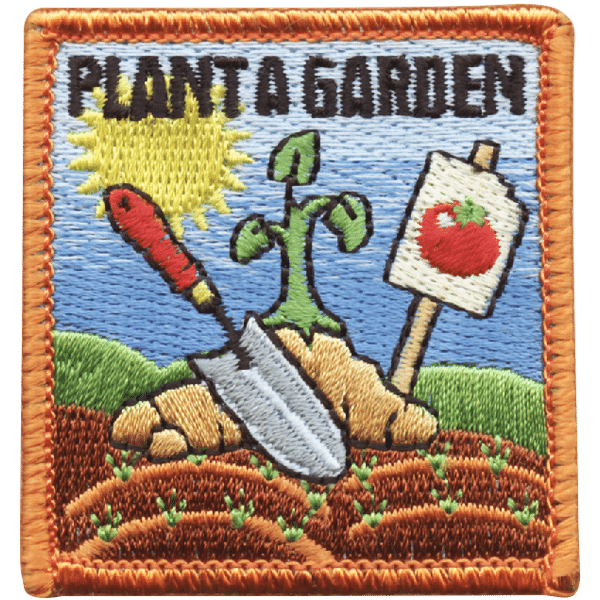 Spring is here now is a great time to start a troop garden, or do a service project at your local church or shelter where they will allow you to plant a garden to help the community.
Add this great fun patch to the back of your vest after you have planted your garden this year: Get your 2″Plant a garden Embroidered Fun Patch Now
Earth Day Patch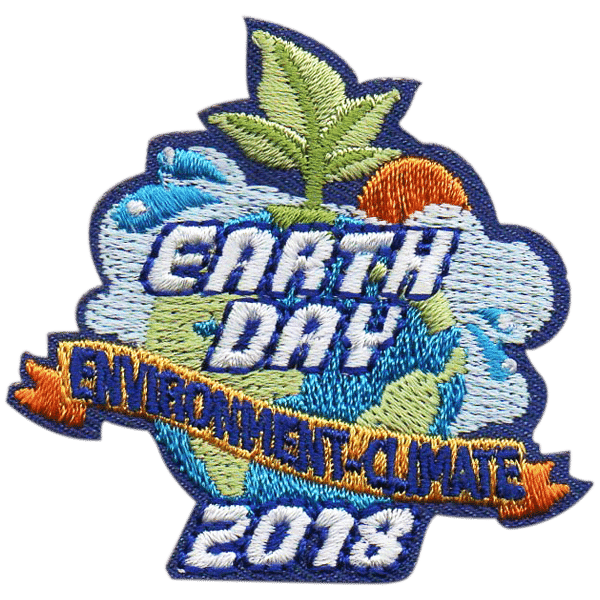 Earth Day this year is April 22nd.  It is a time to help your girls become aware of ways they can help save this earth. End pollution and make the world a cleaner place. Here are some great ideas from other troops that may give you some inspiration to plan how you will help. Click here
To remember what you did for earth day get this nice fun patch to put on the back of your girls vest: Get your 2″Earth Day Embroidered Fun Patch Now
If you love patches there are a lot more where these came from….
Go to www.advantageemblem.com to view some of the other 4800 Fun Patches and Pins from Advantage Emblem and Screen Printing. Fun Patches and Pins are in-stock and ready for same day shipping. Free standard shipping is available on all Fun Patch or Pin orders. Fun Patch designs of the same size can be mixed to achieve the best quantity discount. Order the free 2017-2018 Big Advantage Catalog. All Fun Patches in the catalog feature iron-on backing. In addition to Fun Patches, Advantage Emblem and Screen Printing specializes in custom embroidered emblems and screen printed, embroidered and laser-appliqued products.
---
Organize Troops Events and Fun Patches with a 25+ page Leader Planner 
This Leader Planner is from another amazing blogger named Jen her blog is called "I am StrawjenBerry" With the help of Jen I wrote a blog post explaining everything you will get in this planner. It has everything you need to plan your troop year. The planner contains your calendar, meeting planners, rosters and badge trackers in one safe place for when you need it.   Read more