It's that time of year when many troop leaders are looking for a break from horseback riding, rock climbing, and other standard summery Girl Scout troop activities they often encounter at day camps. If you're hoping to try some new adventures during your troop meetings or an upcoming event, I've compiled a list of Girl Scout activities your Girl Scouts might not have experienced before.
If you want to incorporate outdoor badges, there's plenty of room for modifications! You can come up with new ways to use these fun activities to ensure that each girl in your troop is engaged and building livelong memories.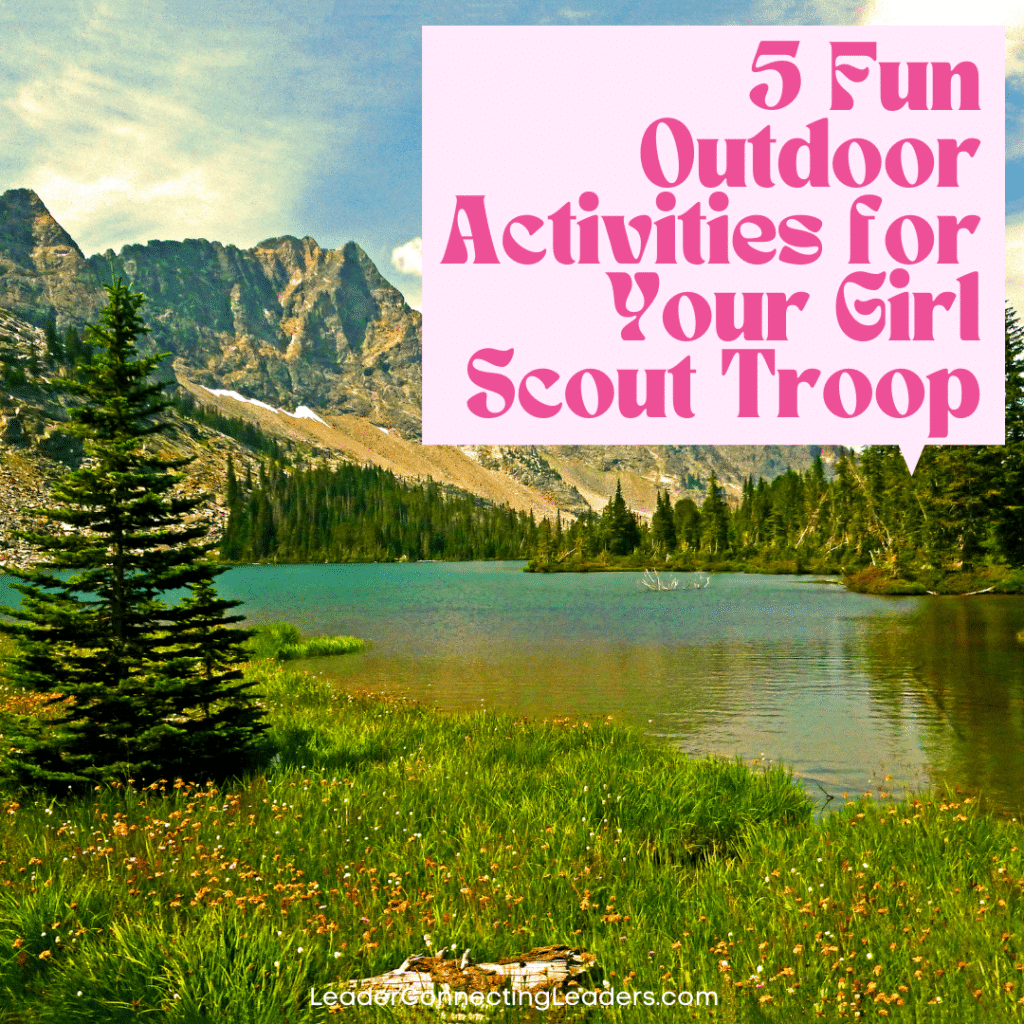 Star Tripping
Fall is a great time for outdoor night-time activities, and who doesn't like watching stars? Add some excitement to your stargazing by using a fun activity I learned at summer camp.
If you're at a troop camping adventure or even in your own backyard, you can practice this activity. Have your troop and volunteer leaders stand in a circle, holding hands. Send one girl to the middle of the circle, and have her look up at the sky and choose one star. Then, tell her to start spinning in circles while looking up at that star. The people holding hands will form a protective barrier to keep her from running into anything dangerous.
Count to 30 or until the girl is dizzy, then tell her to stop and shine a flashlight in her face. Most people fall over immediately, but you can also dare her to try to walk in a straight line. It's a silly, memorable activity that always helps troops feel bonded to each other.
---
Geocaching
Geocaching might sound like a very complicated hobby, but it can be fairly simple if you use the official geocaching website or an app. REI has a great guide to geocaching for beginners that you can use if you don't know the details yet.
This can also help your girls develop their leadership skills, as it is naturally helpful to have a leader guiding the geocaching process. If you want to make it more fun, you can also join with another troop to help your troop members make new friends. This will help your girls with learning new skills, and allow them to build a deep appreciation for the wider Girl Scout community.
You can even split up into teams and let your Girl Scout volunteers help each team compete with each other, if your girls are motivated by competition. Joining with other troop leaders can also help you establish community for times you may need it in the future as a leader.
---
Obstacle Courses
If your standard outdoor experiences are getting a bit old, it's time to get creative with your girl scout activities. Take a field trip to a nearby park and create an obstacle course. You can decide how involved you want it to be– there are endless possibilities!
Depending on the grade level, the level of difficulty will have to be modified, but you can provide some options to your scouts and let them go wild with their own creativity! Some things I like to include are: a wading pool full of water balloons with something hidden in it, wooden stakes or poles the girls have to weave between, and hopper exercise balls they need to use to get from one point to another.
Obstacle courses are a fun icebreaker activity that can be created anywhere, so if it's your first time, don't stress. It's a great way to help your scouts grow their creativity and practice teamwork, both in creating the course and playing on it in teams.
---
Field Guide Nature Walk
Another great activity is to take your scouts on a nature walk where they learn to use their field guides. All you have to do is go to one of your local state parks and teach your girls how to identify birds, trees, insects, and other organisms. My girls loved learning how to spot maple trees, different types of beetles, and animals like opossums.
If you'd like to increase your family involvement with your troop, you can also incorporate this practice into family hikes, and it works for girls of all ages. You can also treat it as a nature scavenger hunt by selecting specific plants, animals, and bugs you'd like your scouts to spot.
---
Make S'mores with Girl Scout Cookies
One of the most essential life skills everyone should learn in Girl Scouts is how to make proper s'mores. Next time you go camping with your girls, try making s'mores with Girl Scout cookies.
No matter which cookies you and your scouts prefer, you can enjoy this delicious fireside treat with a fun twist. While it isn't a crazy idea, it's one a lot of scouts haven't tried before, and it's a fun tradition to pass down through generations of scouts.
---
Outdoor Badge Activity Booklets
I hope this article helps you enjoy your outdoor adventures. Bringing new activities into your current rhythm can incite some enthusiasm among your scouts and bring back all those warm summer camp emotions. If you have some other unique activities you like to involve in your fall semester, comment down below to share your favorites with other troop leaders!
Enjoy every minute being a leader and continue to inspire your girls!