If you have 4th and 5th grade girls they may be interested in exploring Jewelry. Spend time with your troop focusing on the creative process and skill required to make your own jewelry. As well as learn more about other cultures and styles. Making your jewelry is an incredible experience, whether it's for yourself or as a gift. In today's post I will share some ideas to learn the trade of Jewelry making, practice the craft, and learn different ways to share the finished product with others.
---
"Every piece of jewelry tells a story."

— Gem hunt
---
Study the Craft of Jewelry Making
Before you can begin making your own jewelry pieces, you first need to learn about the trade! It would be best to spend some time researching what it means to be a jeweler and what types of equipment they use. You can watch videos online or read books at the local library to learn about the different kinds of tools they have and how they use them. This step is an excellent opportunity to study the history of jewelry-making, especially in other cultures.
How has technology advanced the jewelry-making process? Which tools are new, and which have been used for centuries? The culture might also affect the process, so pick one or two different countries to study in-depth and compare. You should be able to explain specific techniques and materials, such as hammering and firing ceramic beads. Have them share with the rest of the troop what it was like to be a jeweler a hundred years ago versus today!
Watch a video about the History of Diamonds
Take a look back at the last hundred years of diamonds, from the 1910s Hope Diamond and the Art Deco geometric shapes of the 1920s, to Marilyn Monroe's performance of "Diamonds Are Girl's Best Friend" in the 1950s and the 1980s popularization of the tennis bracelet by Chris Evert. Watch the video and discuss the difference of diamonds throughout the 100 years. What things stayed the same vs what has changed over the years?
Make Your Own Jewelry
Now that you've researched the various methods, tools, and materials needed to make jewelry, it's time to make your own! You'll need a jewelry-making kit like this one, which comes with pliers, beads, hooks, wire, and string. Whether you want to make a necklace, ring, earrings, or bracelet is entirely up to you! If you are having any difficulty, there are dozens of helpful tutorials online for you to watch.
You don't need expensive kits to create something beautiful and unique. Try using a different material for each piece you make to see how your supplies and processes affect the result. Even an earring made out of paperclips can become something beautiful! You can also try incorporating any techniques you learned during your research in the previous step, such as using glue or intricate knots.
This jewelry making kit contains 1400pcs chip beads, 3 rolls of jewelry wire, 2 rolls of elastic string, 50pcs different shaped pendants, 50pcs earring hooks, 100pcs head pins, 50pcs jump rings, 10pcs lobster clasp and jewelry pliers for jewelry ring crafts making. Which will be great for a larger group of girls. You may need to get a few more jewelry pliers for group.
Get Creative with Jewelry
Jewelry is an art form and doesn't always have to be made out of metal and beads. Your girls should let their imagination run free when designing accessories and use unique materials in the process. Get creative and make flower crowns, cut and glue colored pencils into geometric pendants, or braid string into a bracelet. Take advantage of your experience with arts & crafts and demonstrate to your girls how to reuse materials. It is an excellent opportunity to establish upcycling and eco-friendly habits!
Art is in the eye of the beholder, so practice taking someone's trash and transforming it into a beautiful accessory. It's a valuable lesson for environmentalism and recycling! You can turn anything into jewelry, so have your girls use up any scraps or plastic pieces you might have lying around instead of purchasing brand new supplies every time.
Acorn Necklace
Using a few found craft objects such as felt, markers and string and going out into nature and finding acorns make an acorn necklace.
Time to Gift your Jewelry
Your girls have spent some time practicing making their own jewelry, so now they should utilize their skills to create for others. Share what you learned with someone else, and what better way to show off your jewelry than by gifting it! Choose a friend or family member to give your present to and consider what they might need and enjoy the most.
Perhaps you'll make an eyeglass lanyard for your grandparents or a ring for your best friend. Make it extra meaningful by choosing something they'd like and gifting it for a special occasion like a birthday or holiday. They'll appreciate the gift much more knowing that you spent so much time and effort on hand making it! You can even make a matching set to wear with them as a friendship or couple item.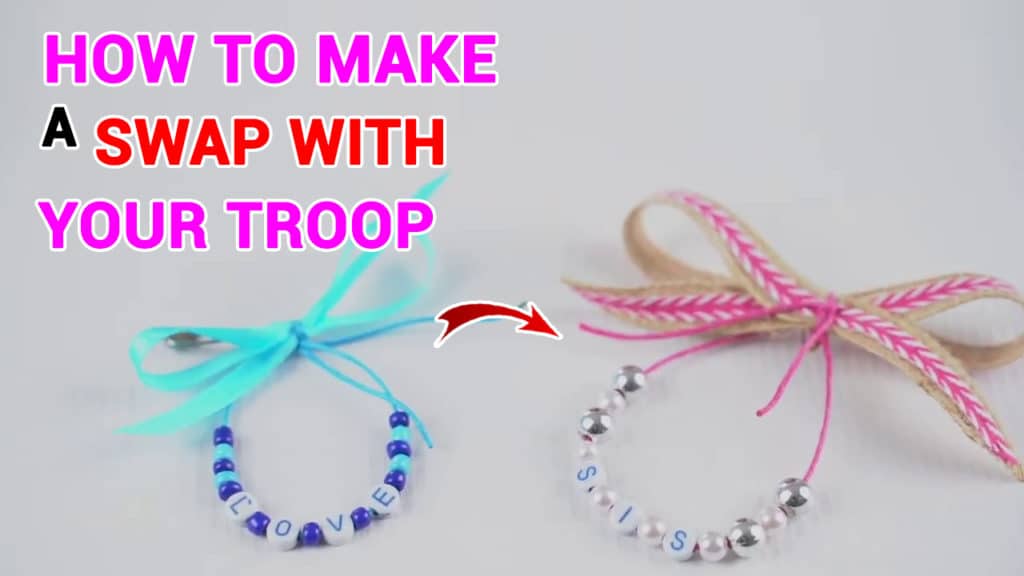 Sister Pin
Learn how to make a Friendship Pin or Bracelet. You can attach them on your clothes, bags etc.
Sister Pin
Learn how to make a Friendship Pin or Bracelet. You can attach them on your clothes, bags etc.
Learn About Cultural Significance
Since you and your girls spent so much time in the beginning researching jewelers, you should have a solid grasp of the jewelry-making process from different cultures and periods. In this step, you'll choose a culture that interests you and practice making their jewelry! Using the materials and tools you have on hand, try recreating a traditional accessory from a specific country or culture. Every culture has something unique about it, with its own accessories and fashion, so you have endless options to choose from.
Beads are easy to come by, so why not choose a Native American or African culture to recreate? You can make traditional necklaces or earrings by following online tutorials. Using the same beads in different patterns and structures can create unique looks for the different cultures. Remember to study any historical and cultural meanings which might be attached to these accessories. Jewelry is another form of art and expression, so this is a great way to learn about other people and their heritage.
The purpose of all these activities is to show you how many different methods and techniques there are to create jewelry. Cultures worldwide have their distinct style and process, some of which date back hundreds of years. Once you go through all these activities above, you and your troop will have a strong understanding of the cultural significance of jewelry-making, as well as the skills to make accessories yourself. You'll also have the tools to continue making your own jewelry pieces to share with your friends and family!
After your all your jewelry making activities girls love to remember everything they did with a patch to add to vest.
Activity Booklets Your 4th and 5th Grade Girls Will Love…
Enjoy every minute being a leader and continue to inspire your girls!
Purchase this wonderful illustrated book from Amazon.