This is the time of year for colorful lights, bright decorations, and lots of holiday cheer. It is a great time for these Christmas themed crafts I am going to share with you today. They make great decorations in your house!
Merry & Bright Finger Print Picture
What you need
Canvas, black marker, paint, bells, plate for paint, and glue
How to make
Use the marker to create the Christmas light string around the canvas
Write the message in middle "Merry & Bright"
Using the paint put finger into paint and make the colorful lights around the page. 
Using glue put the two bells on the end of the Christmas light strained 
These are a few of my favorite things Wreath
How Tall Am I, Christmas Ornament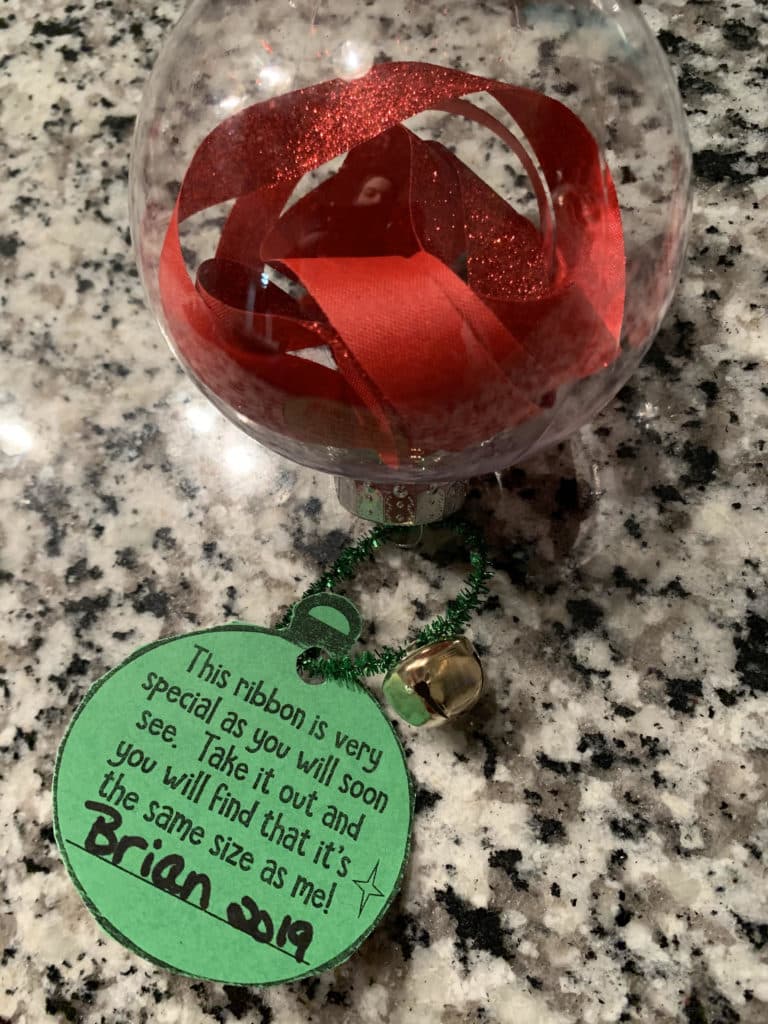 What you need
Black marker, red ribbon, Clear Christmas bulb (plastic), Green card stock, bell, green pipe cleaner, template to print on green card stock
How to make
Using the ribbon measure each girl and cut ribbon to the length of the girls
Have girls put the ribbon inside of the Christmas Bulb.
Cut out the bulb to attach to decoration using the green pipe cleaner and put a bell onto the pipe cleaner as well.
Girls can add their name and year to the cut out of bulb.
Take home and add to your Christmas tree.
Christmas Table Decoration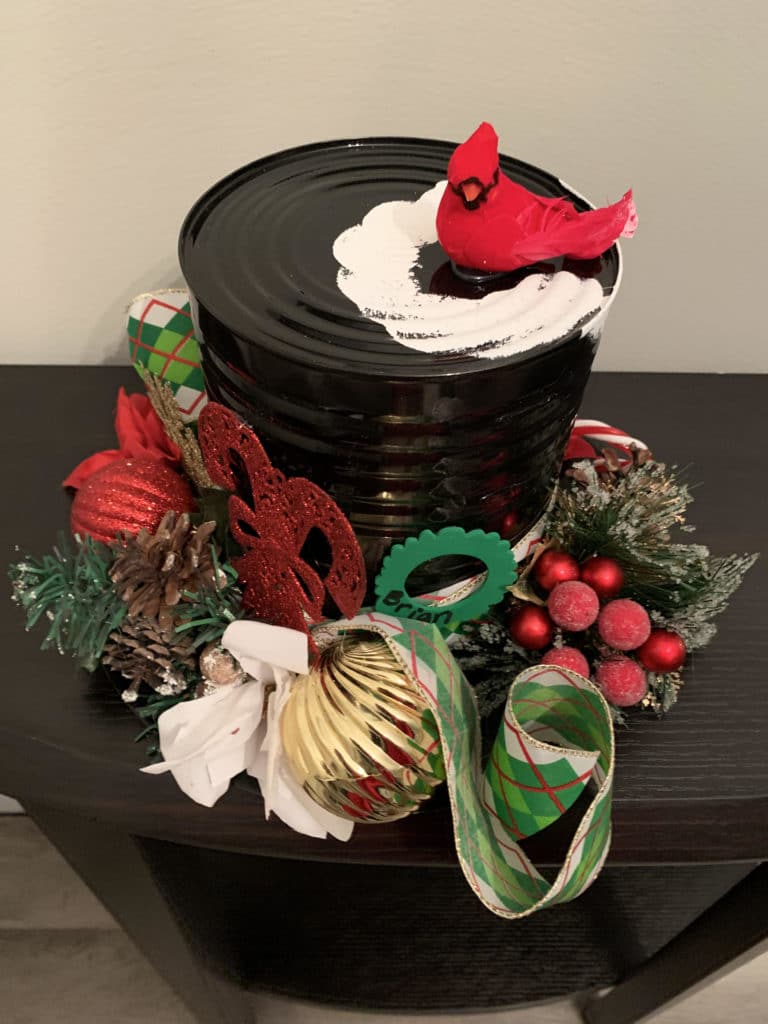 What you need
Empty coffee can, Pile of Christmas decorations, black and white paint, Christmas ribbon, Foam Christmas cut outs, hot glue, round cardboard or old round record.
How to make
Paint the empty coffee can black and then add some white on top for snow
Glue a bird on top
Glue the empty can to top of round cardboard or if you have old records you can use them.
Wrap can with a Christmas ribbon
Using the Christmas decorations add them around the can.
Using any foam cut outs add those to can. 
Put out on a table as a Christmas decoration. 
Need More Games?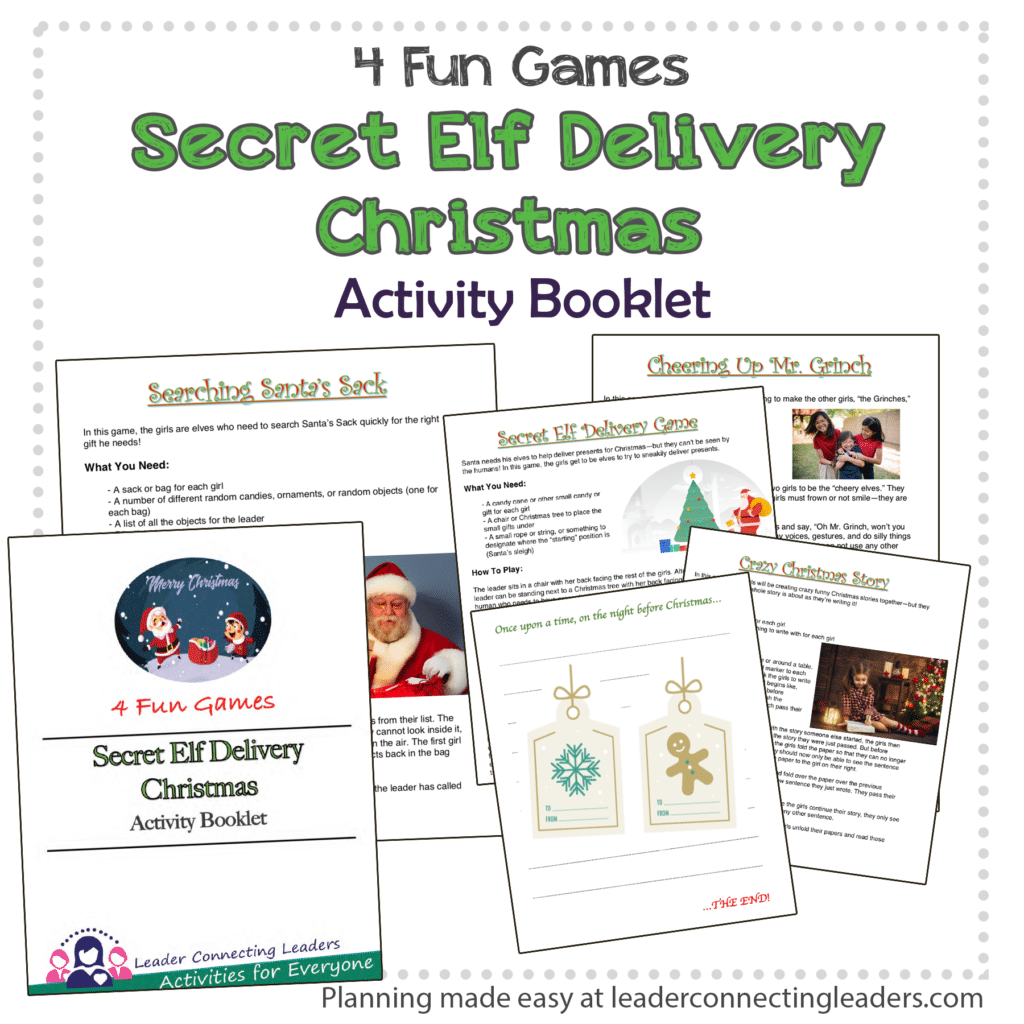 Santa loves spreading Christmas Cheer and so do his elves. In this activity booklet become Santa's elves and help search Santa's sack, deliver packages, spread Christmas cheer to the less cheery, and together write a Christmas story to share with family and friends to continue passing on the amazing Christmas Cheer Santa and his elves do every year! All you need to do is print and gather the supplies and your party is ready to go. Get your booklet here.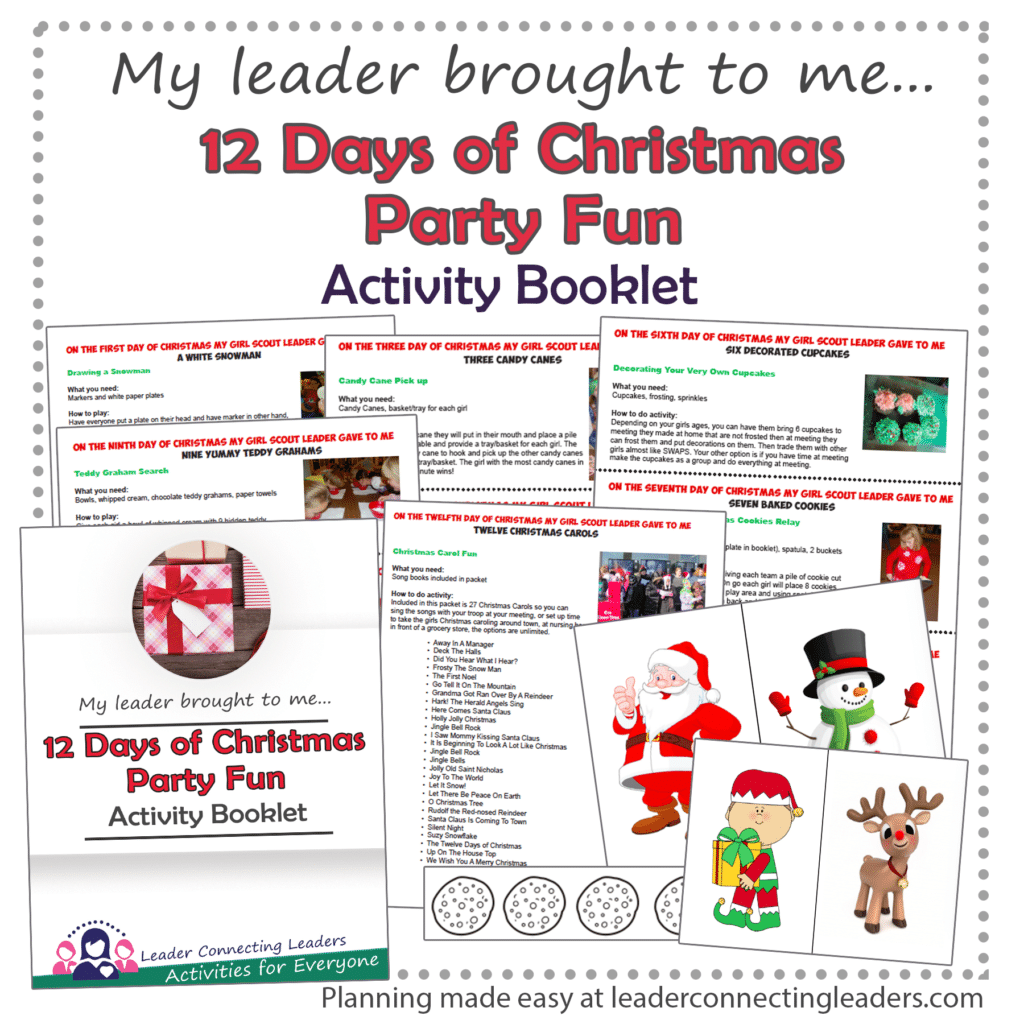 To continue on with the theme of the 12 days of Christmas use the 12 days of Christmas my leader brought to me activity booklet. Using the popular song 12 days of Christmas, each part of the song has a game or activity to go with it. For example "On the First Day Of Christmas my leader gave to me…Three Candy Canes" and it is adaptable to every grade level so great for multi-level troops.
Plan your troops Christmas party with ease with the included 12 activities, a section with everything you need for each activity, and any additional templates required. All you need to do is print and gather the supplies and your party is ready to go. Get your booklet here.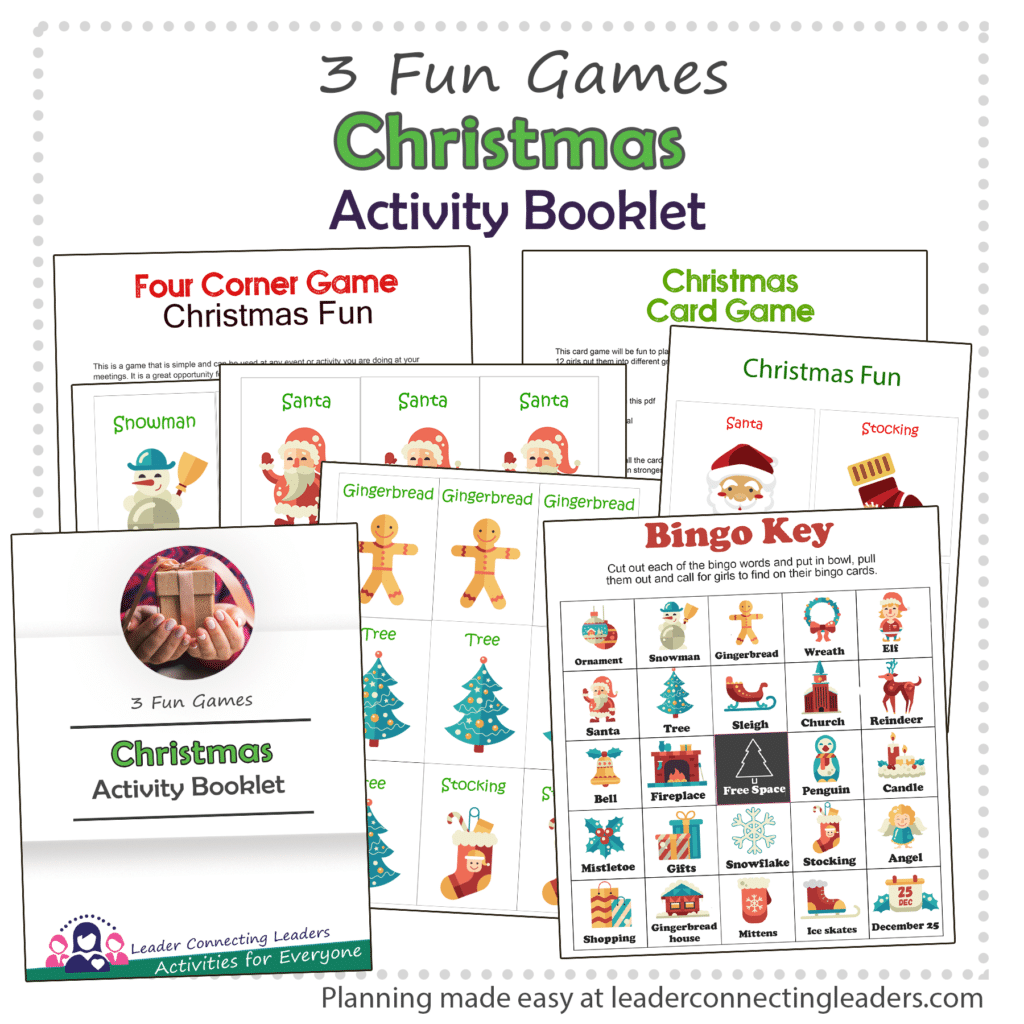 This activity booklet has 3 very fun games all focused on Christmas. First play the 4 corner game which will have your girls running from one corner to the next, while laughing and getting to know each other. Then compete against one another to match 4 fall cards and be the fastest to win. Lastly play a game of Christmas bingo with 24 different images/words related to Christmas. Start playing with your troop now!
Enjoy every minute being a leader and continue to inspire your girls!