It is that time of year again, planning for Halloween parties and fall festivals. One thing I know for sure is there is always a struggle with a multi level troop and how to have a fun Halloween party without being scary for the younger girls. Today I will share with you 4 great ideas to make it simple and fun for all ages.
You may also be interested in Fall Fun Acorn People Craft to add to your party or meeting.
Rubber Duck Fun
I have used rubber ducks for so many different parties, so for this one grab a pile of Halloween ducks, put some marks on bottom of few so the girls get a prize if they find that one. We hid them all over the park and had girls go and find as many as they could. It simple and fun. Then we took step further and did a S.W.A.P. type game where girls exchanged the ducks they found. You can get a pack of 50 Halloween duckies here
No Mess Pumpkin Decorating
A great way to get into the Halloween spirit without going down the scary monsters and ghost direction you can purchase pumpkins and sticky faces to put on the pumpkins, then girls can take home and tell their parents they want to carve the pumpkin when it gets closer to Halloween.  You can get different kinds of pumpkin faces from oriental trading here
Spoon/Eye Ball Game
This game is something you could adjust for each age so younger girls if parents don't want anything creepy just buy orange ping pongs and tell them its pumpkins, the older girls use the eyeballs so they get to have a little creepy in their Halloween party.
Using Resources Wisely – Ball Throwing Game
Then when you pull everything out of your Oriental Trading box, why not use resources wisely and use your box as a game. I grabbed some muffin containers and put them in the box, grab some balls and you have yourself a ball throwing game. Use stickers put in bottom of some of the cups and if girls get into those cups they get a certain prize.
There is endless ideas for even more great activities to do with your girls I found everything I wanted sitting in my living room and it all came in that same box. Check out the ideas here
Fall Crafts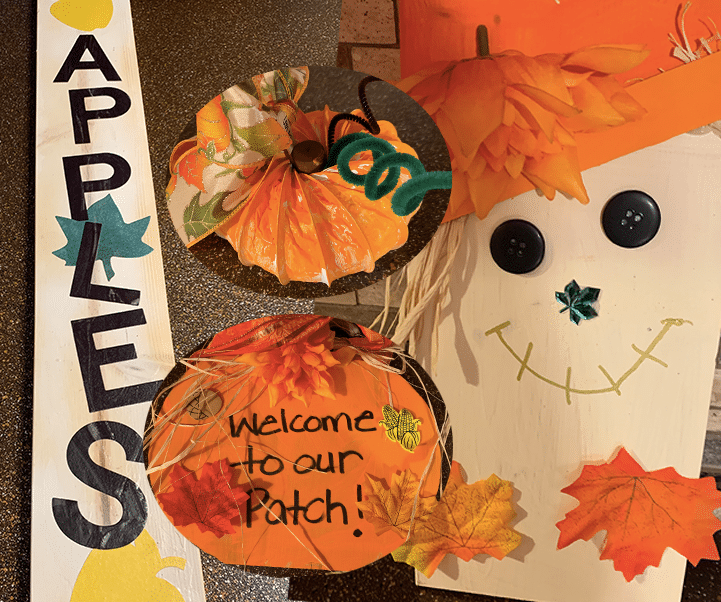 Fall Games Activity Booklet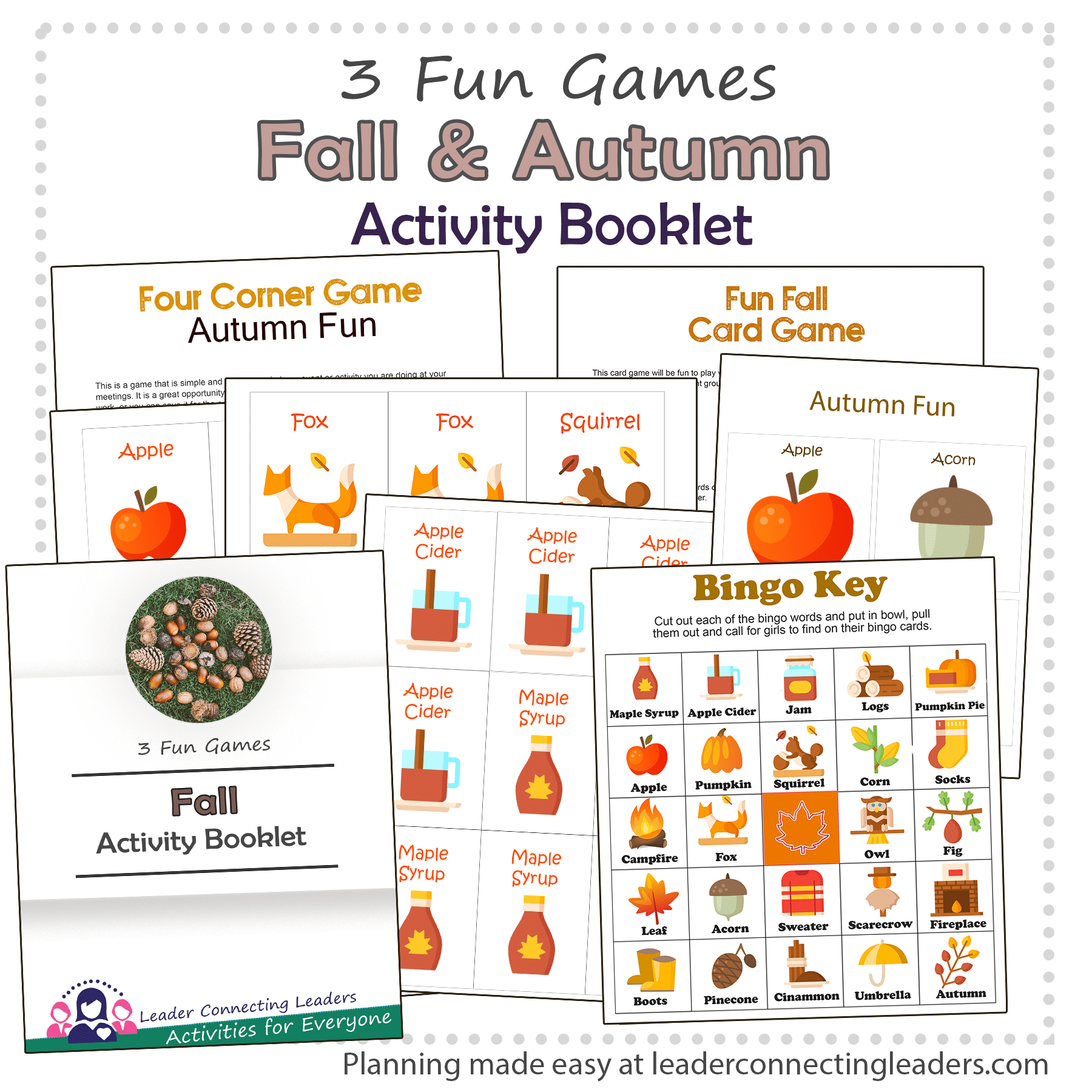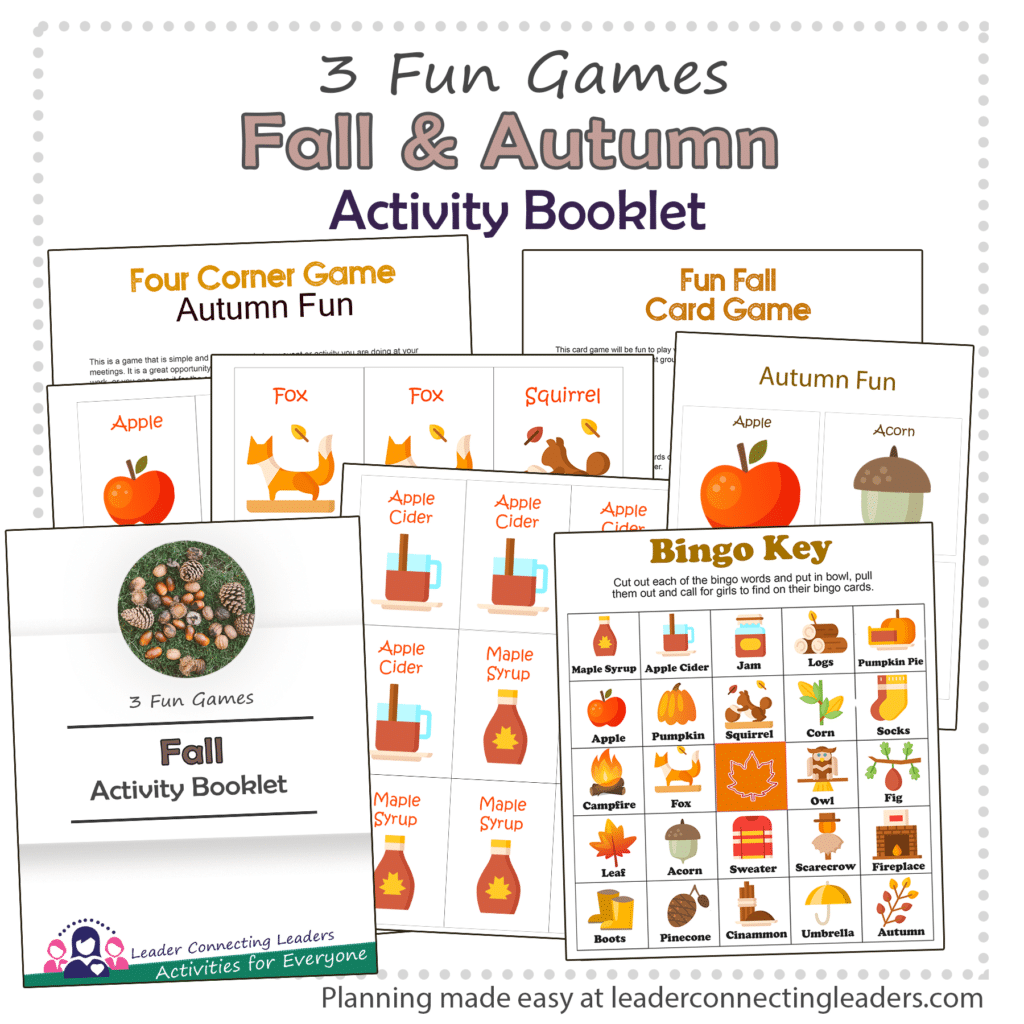 This activity booklet has 3 very fun games all focused on Fall & Autumn. First play the 4 corner game which will have your girls running from one corner to the next, while laughing and getting to know each other.  Then compete against one another to match 4 fall cards and be the fastest to win. Lastly play a game of fall bingo with 24 different images/words related to fall. Start playing with your troop now!
Organize Your Troop Parties This Year with a 25+ page Leader Planner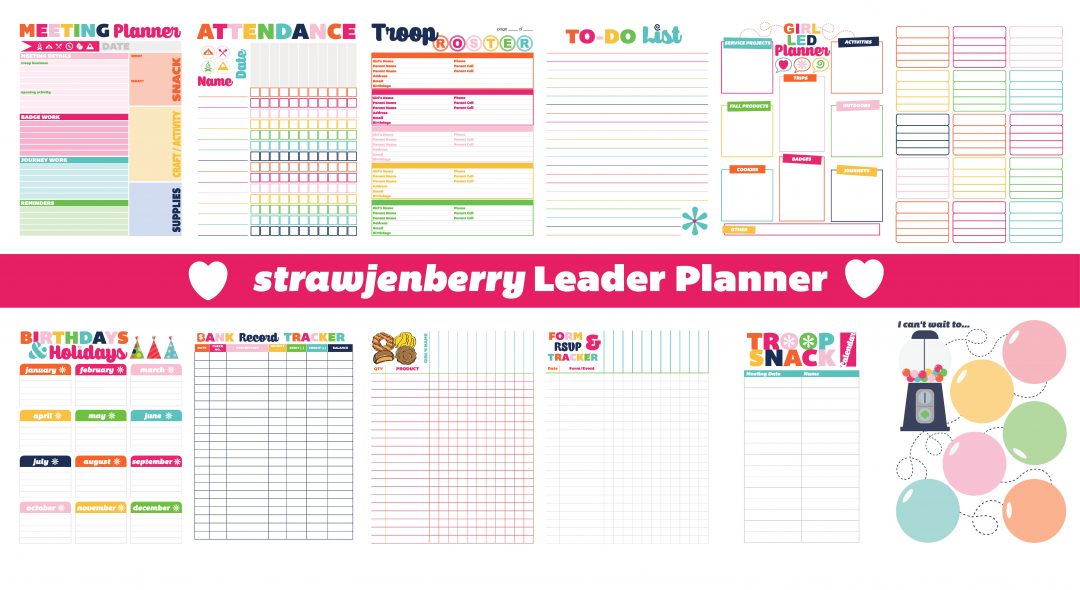 This Leader Planner is from another amazing blogger named Jen her blog is called "I am StrawjenBerry" With the help of Jen I wrote a blog post explaining everything you will get in this planner. It has everything you need to plan your troop year. The planner contains your calendar, meeting planners, rosters and badge trackers in one safe place for when you need it.   Read more
Enjoy every minute being a leader and continue to inspire your girls!