If your troop has only lived in the United States, it can be extremely helpful for them to learn about what life is like in other countries. There are so many beautiful aspects of other countries' culture, like food, traditions, holidays, values, and more, and it is so fun to share these things with your troop.
I have resources about 18 different countries for girl scouts on my blog, and I'm going to include all of the links for them. Each one has information about that country's geography, animals, system of government, economy, armed forces, language, religion, education, food, and recreation. I have a list below of every country I have a post for, followed by the activities I have inside the resource, besides the information listed above.
Besides country-specific resources, there are also 6 more resources below this list that you can use in your girl scouting to teach the young women in your service units everything they need to know about life in other countries. These awesome new experiences are a great way to help girl scouts of all ages learn about other countries in new ways.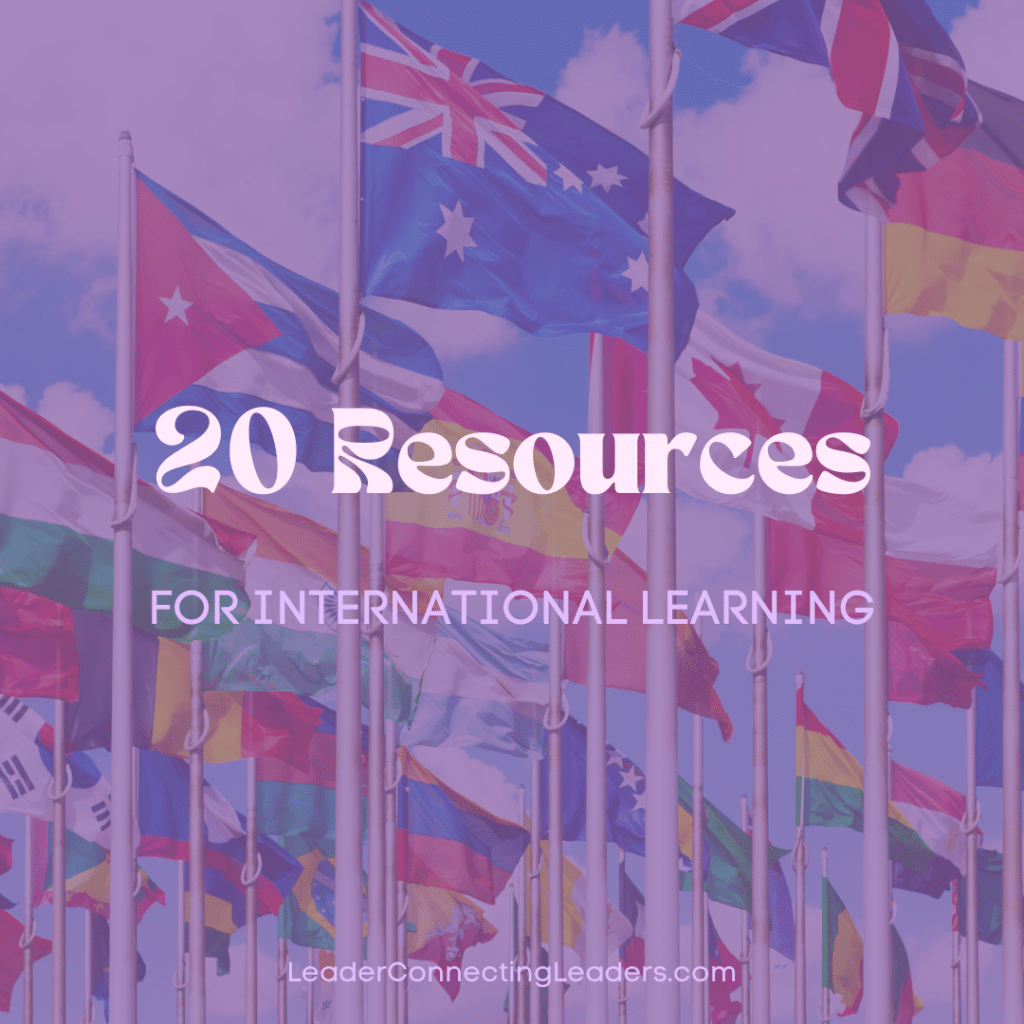 Country-Specific Activities:
-Canada bingo game
-Yahtzee!
-One Foot High Kick
-Ring Around the Goose
-Switzerland bingo game
-Chocolate game
-Don't Look Back, the Fox Walks Around
-Zwanzgerle
-Diamond Painting Switzerland Flag
-Iceland bingo game
-Koob
-Manni
-Iceland Flag Craft
-Iceland Book Recommendations
-Russia bingo game
-Rucheyok
-Kolechko
-Traffic Light
-P'yanitsa
-Russian Nesting Dolls
-Vietnam bingo game
-Cat and Mouse Game
-Dragon and Snake
-Bamboo Jacks
-Hungary bingo game
-Forfeits
-Hungarian Hopscotch
-Karikadobalas
-China bingo game
-Mahjong
-Chinese jump rope
-Chopstick holders and Chinese fans
-Flag SWAP and Fun Patch Idea
-Brazil bingo game
-Queimado (dodgeball)
-Cabo-de-guerra (tug-of-war)
-Bola de gude (marbles)
-Fun patch idea
-SWAP idea
-Kenya bingo game
-Escape the Lions
-Elephant Stampede
-Splish, Splish, Splash
-Kenya fun patch
-Kenya landmark fun patch
-SWAP ideas
-Ethiopia bingo game
-Gebeta (mancala)
-Ethiopia flag fun patch
-Ireland bingo game
-Conkers
-Clapping games
-Ireland landmark fun patch
-Irish girl fun patch
-SWAP ideas
-El Salvador bingo game
-Arranca Cebolla (Pull the Onion)
-Tripa Chuca (Dirty Guts)
-El Salvador Flag Fun Patch
-SWAP ideas
-Japan bingo game
-Origami
-Listen, Bend & Stretch with Japanese Morning Exercise
-Kendama
-France bingo game
-Escargot (snail)
-Ball scramble
-France landscape fun patch
-France fun patch
-SWAP ideas
-Finland bingo game
-Kyykka (Finnish Skittles)
-Entertainment Chain (Ketsju)
-Crab Ball Tag
-SWAP ideas
-Finland flag fun patch
-Belize bingo game
-How Green Are You?
-Kik di Pan (Hide and Seek Game)
-Roal Huk (Bicycle Hoop Race)
-SWAP ideas
-Belize map fun patch
-Italy bingo game
-Guardie e ladri (Cops and Robbers)
-Lupa mangia frutta
-Strega comanda color ("Witch Says Colors")
-SWAP ideas
-Italy landmark fun patch
-Italy girl fun patch
-India bingo game
-Pitthu
-Lattu (the spinning top)
-Kho-Kho
-Kancha
-Photo booth with Indian props
-SWAP ideas
-India fun patch
-India landmark fun patch
-Egypt bingo game
-Paper cup pyramid
-Write Your Name in Hieroglyphics
-Toilet Paper Mummies
-Photo booth with Egyptian prompts
-SWAP ideas
-Egypt fun patch
-Egypt landmark fun patch
-Australia bingo game
-Sandal tossing
-Eat a Cracker in the Shape of Australia
-Pin the Tail on the Kangaroo
-Photo Booth with Australian props
-SWAP ideas
-Australia landmark fun patch
-Australia fun patch
Other international learning activities:
There are a lot of other activities on my blog that aren't specific to one country, if you'd like to cover more information at a time. These 6 activity sheets are alternatives that your girls will love! Add them to your event calendar today:
If your girl scout troop members have experiences with other cultures, whether they've visited other countries, been a foreign exchange student, or grown up in families from other cultures, you can weave the amazing things they've experienced with these activities. I'd highly recommend letting your girls decide which countries they're most interested in.
Another great idea is that if any of your scouts' parents know more than you do about the food, culture, and activities from a specific country, you can invite them in to lead special events or meetings. This is an awesome way to create a tangible connection to their international learning, and help your girls feel excited and invested, while making sure you don't get any of the information wrong. Part of the Girl Scout way is learning how other countries are making this a better world.
I hope you love using these resources with your troop! If you complete these activities, feel free to share pictures with me for the chance to be featured. I would love to see how you and your girls put their own spin on these activities and learn about the world together.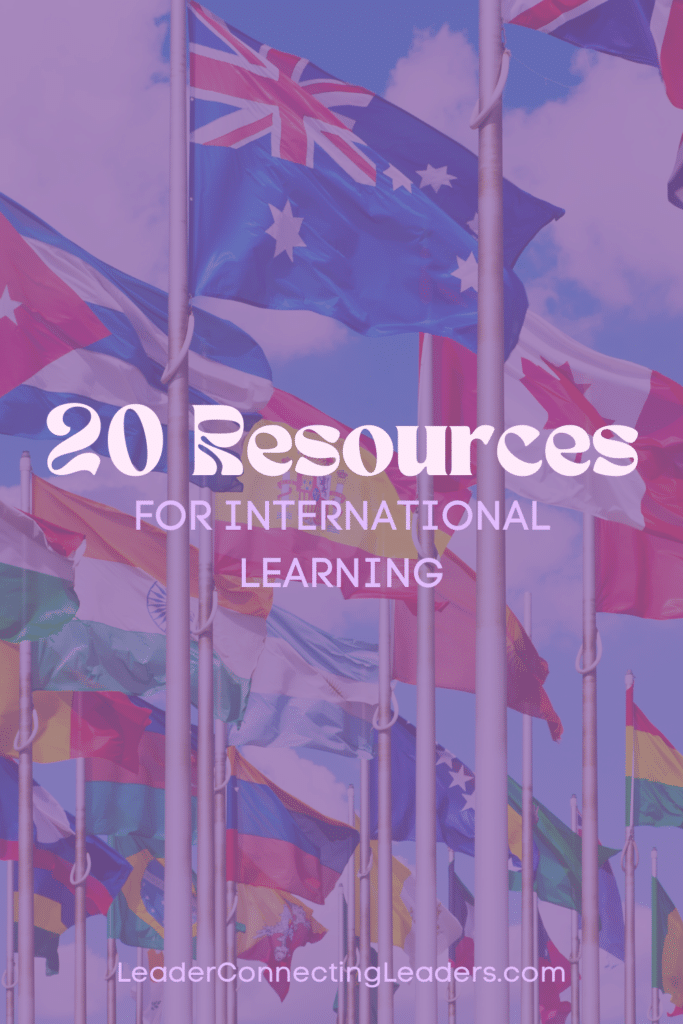 Enjoy every minute being a leader and continue to inspire your girls!