One thing we all know as leaders we need all the help we can get to make the program fun, educational, and to help build the girl leaders of tomorrow. You will want to bookmark this page for later. It will be one of my longer post, but I want to share as many resources as I could get my hands on, including some of my past posts, but most importantly I have been networking with other bloggers and businesses that also offer so much value to all of you and I wanted to get them all together into one place for easy reference. The bloggers and businesses I have listed here are just as dedicated as I am to make scouting just as fun for leaders as it is for girls by simply taking the stress out of the planning and organizing portion of being a leader.
Lets start with the Kaper Chart Resources
First just a quick reminder of what a Kaper Chart means: a chore or job to be done at the meetings. You use a chart to indicate what jobs are available and who will be in charge of that job at the meeting.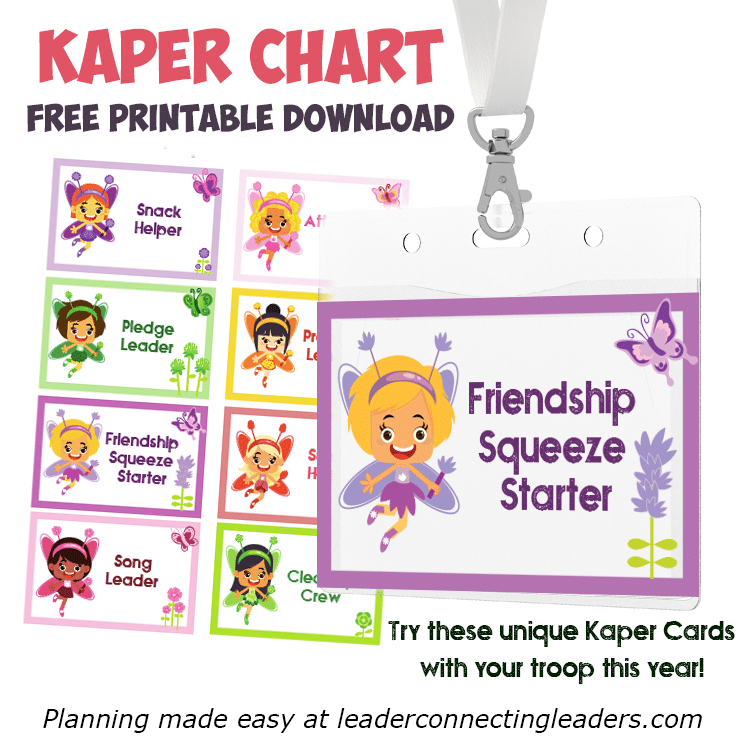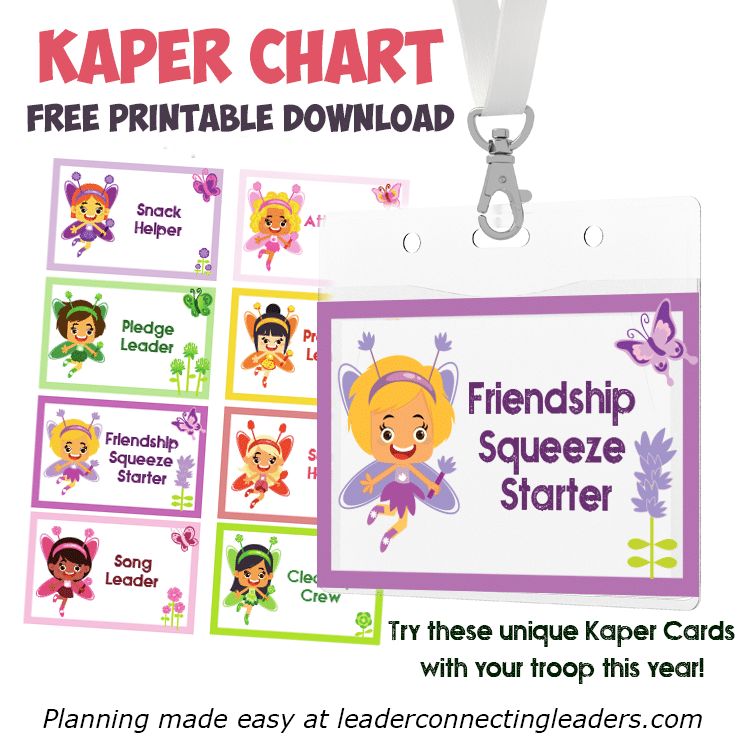 I know everyone is always looking for new ways to do their troop chart so I thought it be fun to use the Garden Fairy friends that I designed for the Garden Fairy program and make Kaper Cards that you can use in lanyards for your girls to wear at meeting, or you could make them magnets or glue to clothes pins options are unlimited. If you choose to put on lanyards amazon as a great deal on a set of 30 which includes the card holder and lanyard.  Purchase holders for kaper cards.
Beyond the two variations I have created for you there are so many more out there designed by other troop leaders. I took the time to put together a Pinterest board with 250+ ideas for your next Kaper chart. Here is link to board.
Organizing Your Troop
One of the hardest parts about being a leader is staying organized. Keeping track of permission slips, badge progress, dues, keeping parents involved, and so much more. Today I want to share some very helpful resources that can make all that seem like a cup a tea.   I know some leaders are old school and love the pen and paper while others would love to have everything on the computer or ipad/phone.  Great news, I have 4 great resources that will cover both type of leader needs.
Digital Options
Pen and Paper Options
I have been in contact with a few great resources on Etsy, they all have some great resources for organizing your troop. I couldn't just choose one so I reached out to all of them for permission to be added to this post. They were all super excited to share what they have for all you!
JCasey1015 Etsy Shop 
Printables for Girl Leaders and more! Simple, affordable, and easy to use forms to help keep your troop organized. Badge Trackers for all levels are available for troops or individual girls.Additional printables available to help manage attendance, meeting plans, and troop contact information. Message the shop if you can't find what you are looking for and a custom order can be created!
Moon Girl Design Etsy Shop
Have your whole year planned out on one page! This yearly calendar can be customized by you to add your troop's meeting dates, events, and any important notes. The template reflects the typical school year but can be edited to show any month you like. Print and hand out to parents for easy reference. Can be used year-after-year! The calendar is a PDF download. Adobe Acrobat Reader is needed in order to digitally edit. It is designed to fit 8.5″ x 11″ paper once printed. Calendars like this and other planning templates for every level of scouts can be found in shop .

StrawjenBerry Blog & Shop – Do you need a Leader Planner? Well this Etsy shop has the best planner I have ever seen. The planner includes everything you need to plan your troop year in a colorful, fun format. It all starts with a personalized cover that includes your name, troop number (optional) or year. You'll never have to search for information again because it will be all in one place. The planner contains your calendar, meeting planners, rosters and badge trackers in one safe place for when you need it. Learn more about this resource here

Collaboration is Key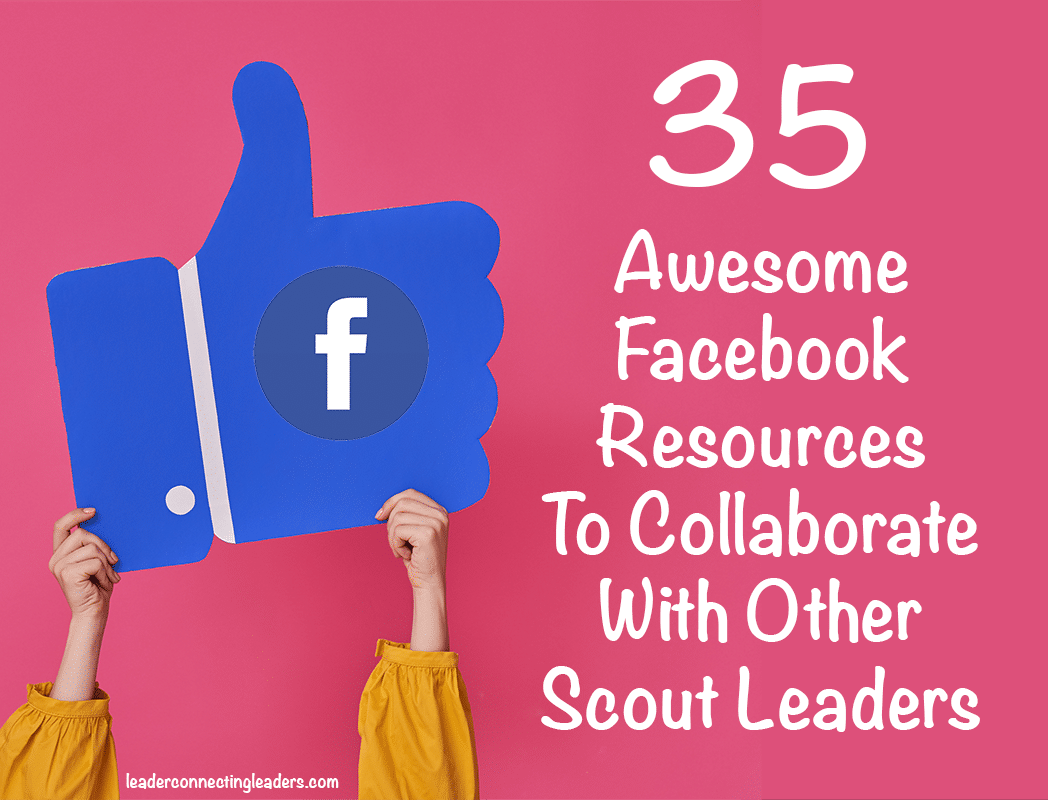 Everyone is always looking for new ideas to run your girl troop, and at the same time have many questions they would love to get answers from other leaders. If you can't find the answer online best place for these answers is from other leaders. Facebook is where it is at. Did you know there are over 35+ Facebook groups/pages out there that are geared for you the LEADER?  If you haven't already joined some or all of them click here for the reference sheet I put together with all the links to join now.
As I mentioned earlier in this post there are a lot of other resources on the web to help with badge work, finding fun patches, planning meetings and ceremonies and more. Last year I put together a comprehensive list of over 22 websites that can do just that for you. Scroll through save the websites that will help you, share with other leaders, because as this title states to be successful as leaders we need to all collaborate and share ideas to give every girl the best experience as a scout that we can. Here is the list of the 22+ websites. 
Badge Planning Resources
Here is where I will plug my own resources. I have been working hard for the last 3 years providing badge, parties and event activity booklets for girl leaders like you. I also have amazing around the world resources with games and activities. Each booklet will include enough activities to fulfill the requirements of the badge. All booklets are printable PDFs that you have instant access to so great for planning a meeting on short notice, but better yet the programs are designed to allow for leadership from your girls. You gather any necessary supplies and have your girls run their own meeting. Besides that is what we want for our girls to be the leaders of tomorrow, while growing their skills today.  Browse the shop 

If you don't need help planning but could use something to help you keep track of badge progress and what has been earned this free badge planning sheet download could be what you need.
World Thinking Day
Here is a one stop shop of 12+ resources that I know of on the web that will make planning your World Thinking Day event this year easy.  World Thinking Ideas
Cookie Season Support
You know cookie season, one of those times of year we are always looking for ideas to make more sale, helping the girls reach their sales goals, etc.
Lucky Llama Etsy shop
This page is owned by a graphic designer/former scout leader that specializes in creating both cute and functional printables to help other leaders and girls sell their cookies.  During cookie season, my shop is fully stocked with different cookie selling tools to help girls give their customers an extra personal touch. She is always open to hearing new ideas to design so send her a comment on her shop!
My Favorite Resource: Pinterest – I have a board with over 100 post that can get you started, but be sure to search Pinterest as a whole because there are more ideas then you could ever imagine on this resource.
I had many cookie booths over the years, and one of my favorite things to do is to run what I call "Marathon Cookie Booth Sale"  Here is how to do it with your troop.
Exploring the Outdoors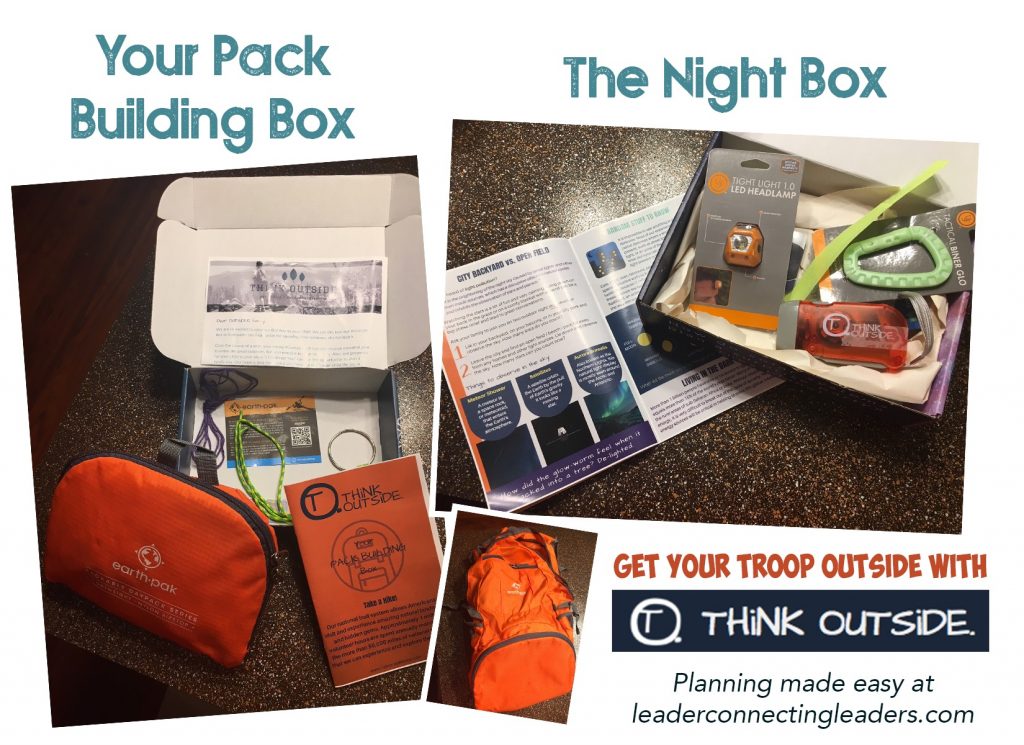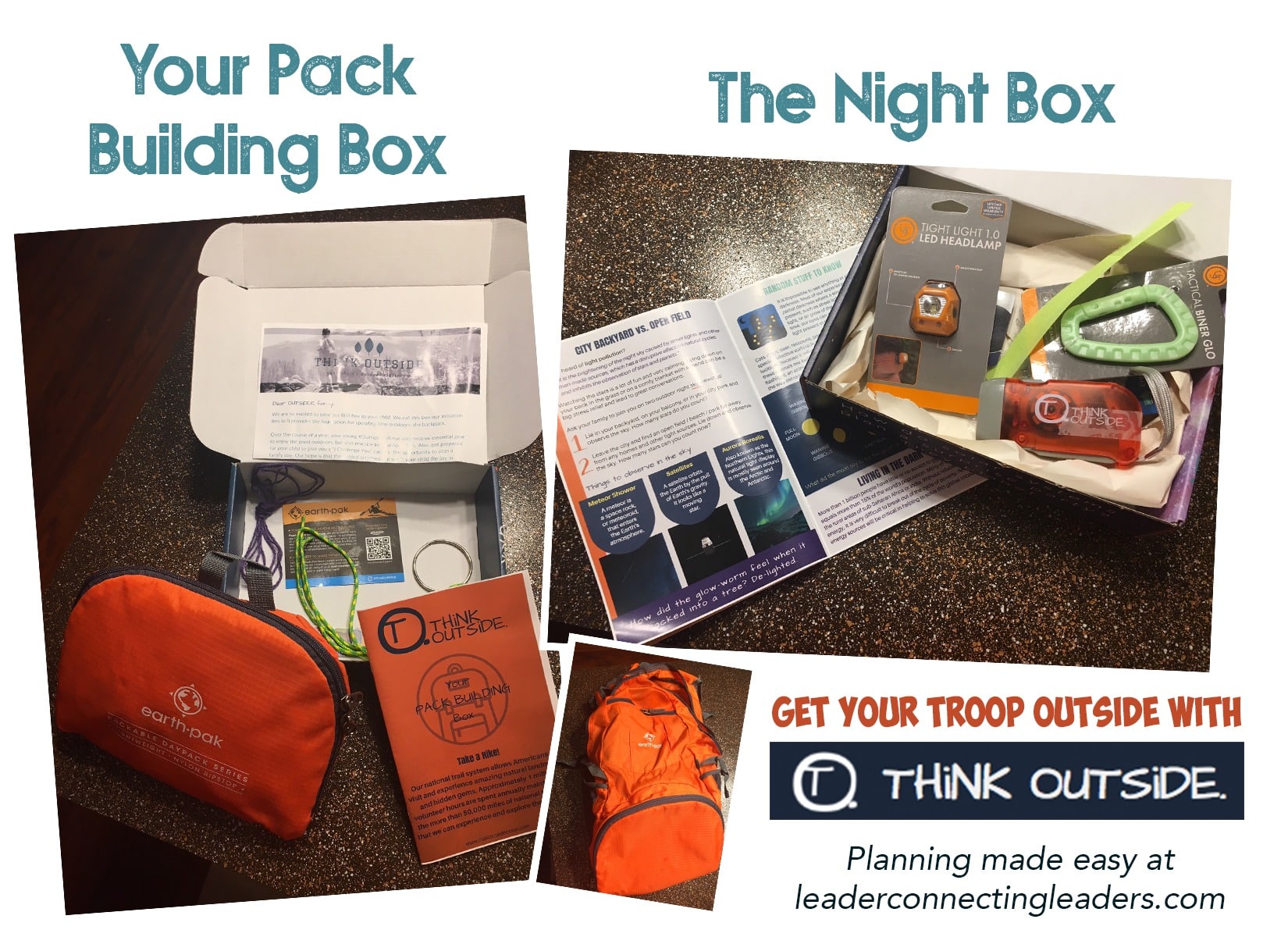 If you want your girls to get outdoors, learn new survival skills, and enjoy the other joys that come along with being outdoors the Think Outdoors monthly subscription program will be perfect for your troop. It is a year long program with something new each month to get your girls outdoors exploring nature. I have the year subscription and am excited to share my experience with you each month while I do the program
Learn more about the boxes
Extra Fun For Meetings
I know we all love badge work, but there are times we just need a break and need to get up and get moving and have a laugh just for fun. Here is a pile of game ideas to get you started
Make Your Troop Meetings Your Own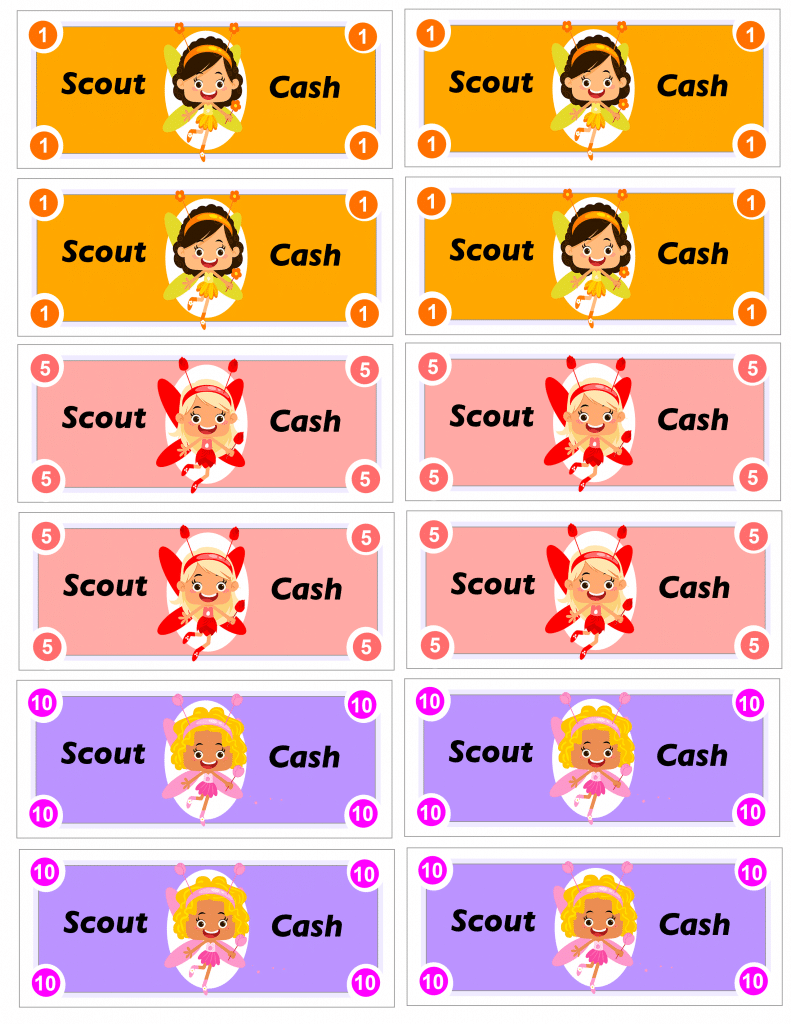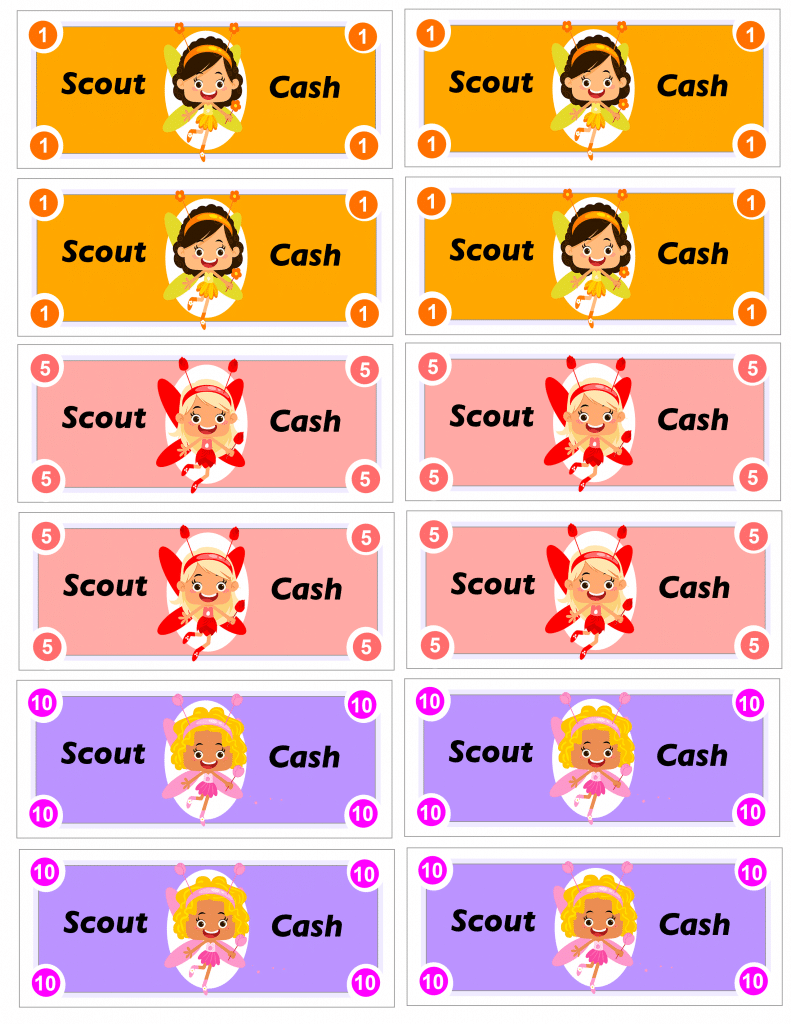 So we all know the basic layout of how to run a meeting. But if you are like me I love to change up the norm, make things more fun, easier on leaders and girls, while also just being a great troop. Here are some ways to change up your meetings and make meetings more exciting:
Ceremony For Everything
As leaders we have been told about a number of ceremonies: Bridging, High Awards, Investiture and Rededication ceremonies. Over the last 3 years I have shared a few great ones you may find as great inspiration or feel free to print and use the ceremony just like we did it!
---
What else?
Do you know about other resources online or you have a great resource that leaders would love I would LOVE to hear from you. Send me a email with the information. We can work together create a blog post, share on social media, add to these post, whatever we can do together to help build girl leaders of tomorrow!
Enjoy every minute being a leader and continue to inspire your girls!