From thin mints to shortbreads to Samas, there is nothing like a fresh box of Girl Scout cookies! These delicious cookies are the biggest hallmark of the Girl Scout organization, and the tradition of selling them as a troop dates back over 100 years!
No matter what you do with your troop, it's important to explain why you're doing what you're doing, and how it benefits the troop as a whole. I hope this article can be a resource to you in helping your girls understand how cookie selling helps your troop.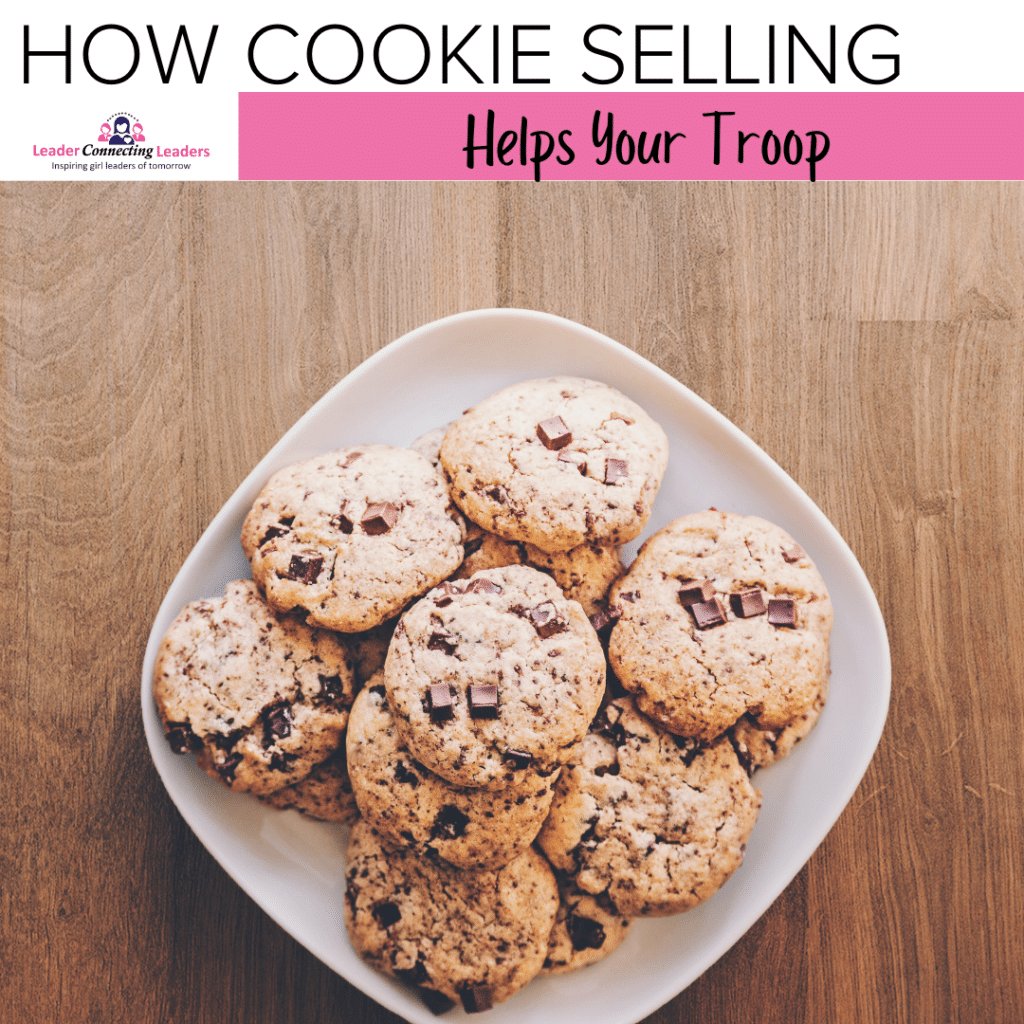 Determine a Location For Your Fundraiser
There are a lot of locations that can be great for a car wash event! You'll want to choose somewhere that a lot of people will already be driving by, a main street is awesome if you can arrange it.
Try asking churches, community centers, local businesses, and local schools, who might like to raise some awareness for their location if you can hold a car wash fundraiser in their parking lot. You will likely hear some no's, but you might be surprised who says yes!
Girl Scout cookie sales increase your scouts' life skills and business skills
According to the Girl Scout organization, there are five main essential life skills that your troop members will learn from their entrepreneurial program: goal setting, decision making, money management, people skills, and business ethics.
One of my previous blog posts discussed how setting a specific sales goal for your cookie selling can help your girls. Goal-setting is one of the most vital steps in accomplishing any visions they may have for their future, from house chores to starting a business. Setting and achieving goals now can boost their self-esteem, and will make a huge difference in their life.
Learning to make smarter decisions is the backbone of your scouts' futures. Practicing it in a business context can help them feel confident and prepared to bring their skills to every important situation they arrive at in the future, including their professional life.
Money management is something that a lot of girls don't usually have experience with until much later in life. Selling cookies provides amazing opportunities for your troop to learn money smarts and practice responsibility in a way that will last a lifetime.
Soft skills are arguably more important than anything else in your scouts' personal lives and future careers. It's important for your scouts to build meaningful relationships, and working at cookie booths is a time-honored tradition that helps you girls form important bonds with their peers and leaders, as well as learning from customer interactions. As their people skills grow, they will become strong leaders that will benefit their families, businesses, and communities.
Success means nothing if it isn't achieved in an ethical way. Teaching your girls how to infuse integrity into everything they do and always do the right thing is a great way to prepare them for a lifetime of leadership.
Girl Scout cookie sales help your scouts raise money and rewards
The Girl Scout Cookie Program funds everything you do with your troop. Any camps, new programs, or activities you and your girl scouts participate in are backed by these delicious morsels. Only $5 per box of delicious treats earns them all of these amazing parts of the girl scout experience, and people go crazy for the cookies, so it's a win-win!
There are a lot of different programs, depending on your location, that provide rewards your girls can earn. Some branches have programs where your girls can earn money that goes toward their trips, camp, or other group activities, so no one will have to miss out on meaningful moments of joy. There are also scholarship programs for the high sellers that your girls can apply to, if they're eligible.
Explaining all of these benefits to your girls can help them establish a sense of purpose in their sales, set goals, succeed in their sales, and learn the joy of reaping the benefits of hard work.
Girl Scout cookie sales help your scouts earn badges
There are many badges on each level that cookie selling can contribute to. According to the Girl Scouts of the USA, this is the full breakdown:
Daisy Grade Level: Money Counts, Making Choices, Count it Up, and Talk it Up. 
Brownie Grade Level: Money Manager, Philanthropist, Meet My Customers, and Give Back. 
Junior Grade Level: Business Owner, Savvy Shopper, Cookie CEO, and Customer Insights. 
Cadette Grade Level: Budgeting, Comparison, Financing My Dream, Business Plan, Marketing and Think Big. 
Senior Grade Level: Financing My Future, Buying Power, My Portfolio, and Customer Loyalty 
Ambassador Grade Level: On My Own, Good Credit, Research and Development, and P & L.
No matter what level your girls are at, you can walk through the details with them to inspire them to excel at cookie sales, have some amazing experiences, and help them accomplish their goals.
Cookie selling is not only lots of fun, it reaps amazing monetary, social, and career benefits for your scouts. Make sure to explain these important reasons to your girls, and encourage them when you see the benefits coming to fruition.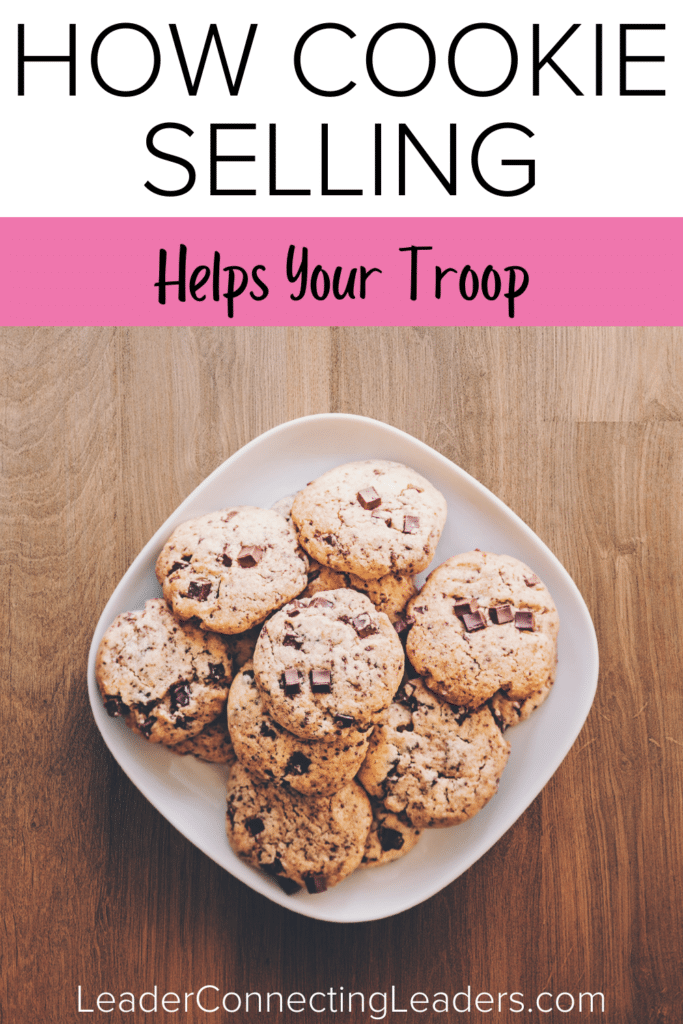 Enjoy every minute being a leader and continue to inspire your girls!